Coronavirus and Radio: NuVoodoo Takes On COVID-19 Coronavirus in Ongoing Nationwide Study

CINCINNATI, OH, March 11, 2020– NuVoodoo Media Services, a data-driven media marketing, programming and content intelligence provider, announces that in the face of the COVID-19 Coronavirus, it is conducting an ongoing nationwide study to track concern about the spread of the virus and media usage surrounding the concern. With the potential exponential increases in cases in the coming days, NuVoodoo will release updated findings later this week, and share a deeper dive into what it means for radio on its upcoming webinar on Monday, March 16, 2020. Interested attendees can register at www.nuvoodoo.com/webinars.
In data captured on March 9 and 10, with nearly 3,000 interviews collected, about half of the nationwide 16-54 year-olds in NuVoodoo's sample are taking at least a few precautions in light of the virus.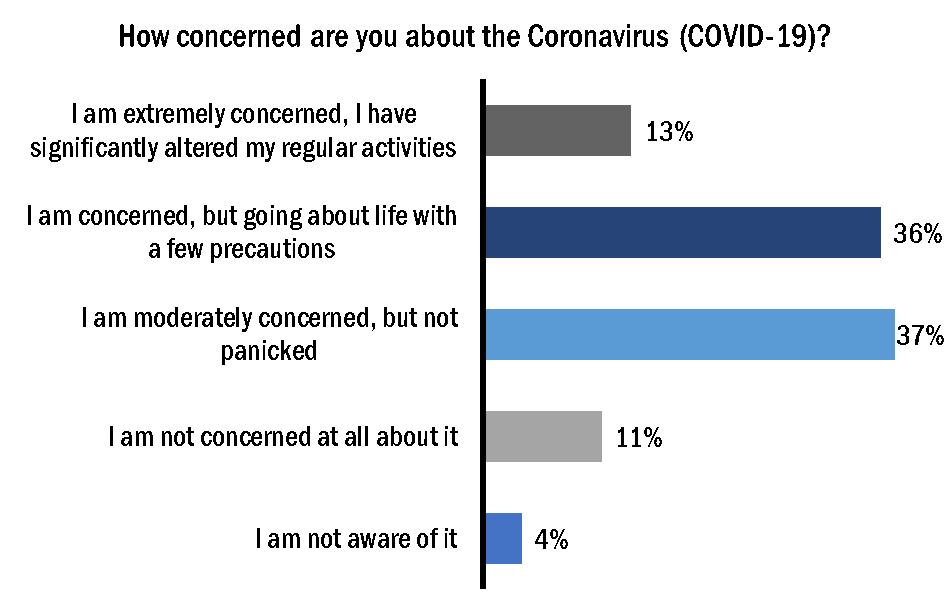 Self-reported usage is up across all the media types NuVoodoo explored, including 20% of respondents saying they are listening more to the radio than before the outbreak.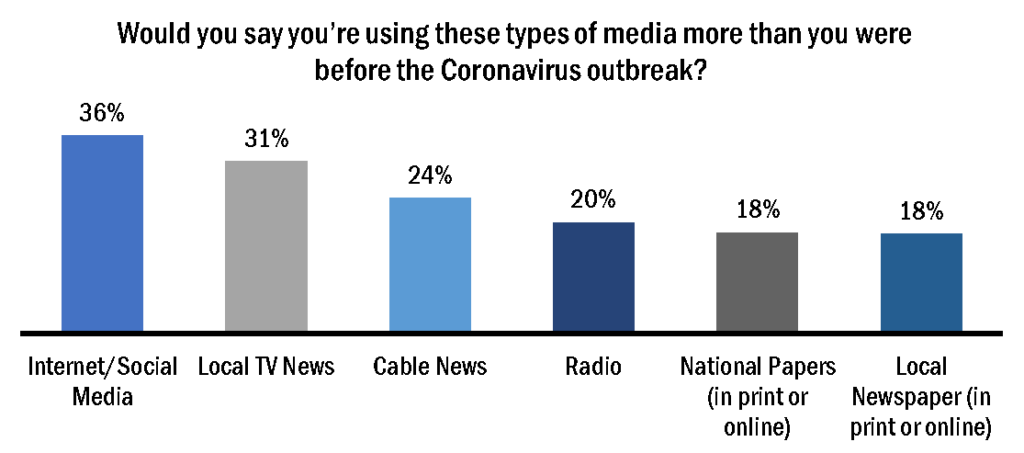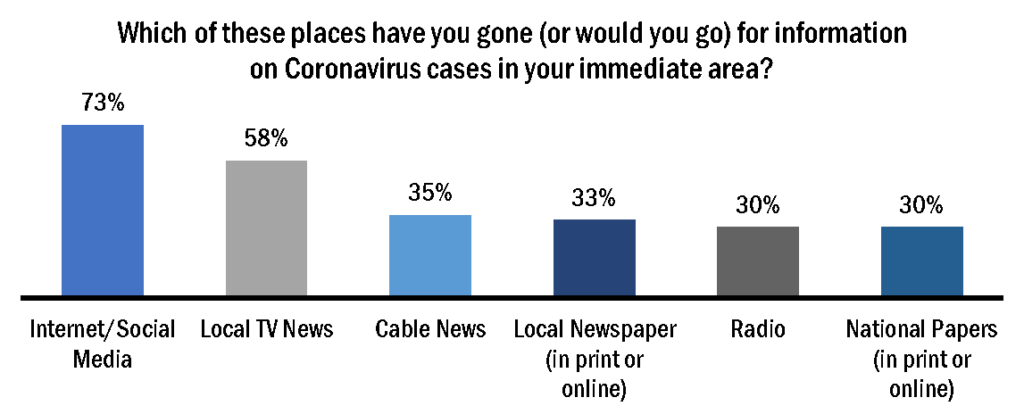 Leigh Jacobs, Executive Vice President, Research Insights, NuVoodoo Media Services, said: "While the online space stands to be the big winner as people search for local information about the spread of Coronavirus, Radio stands to benefit as well – as long as you have a plan and have information to share."
Carolyn Gilbert, President and Chief Executive Officer, NuVoodoo Media Services, noted: "Coronavirus is on virtually everyone's minds right now. Our ongoing nationwide research focused on consumer perceptions and behaviors related to COVID-19, including media behaviors, will help Radio keep its finger on the pulse of our listeners and communities."
Gilbert added: "NuVoodoo's Leigh Jacobs and PJ Kling will update the findings of this ongoing study beginning next Monday, March 16th, during the second installment of NuVoodoo's Spring Webinar Series, 2020: New Technology & A New Way to Play the Ratings Game. We invite all radio professionals to join us for this free 30-minute webinar and get ahead of the game in their markets by registering for any of the three sessions at: www.nuvodoo.com/webinars."
NuVoodoo Ratings Prospects Study XV incorporated the opinions of nearly 4,000 14 to 64 year-olds, including a proportional group of over 700 Baby Boomers (ages 55-64), across all PPM markets. The NuVoodoo Ratings Prospects Study is conducted twice a year to learn more about those who are most likely to say "yes" to the opportunity to wear a meter or fill out a diary. The company shares the top-level findings of its studies with its radio broadcasting clients to develop winning next-generation marketing and programming strategies for stations of all formats in PPM and diary markets.
NuVoodoo will give radio professionals a closer look into the findings of the latest NuVoodoo Ratings Prospects Study in the second installment of its spring webinar series, 2020: New Technology & A New Way to Play the Ratings Game, which launches on Monday, March 16, 2020. The free webinar is open to all radio professionals who register for any of three sessions at www.nuvoodoo.com/webinars. Each webinar session will last less than 30 minutes and will include Q&A at the conclusion.
A recording of the first webinar in NuVoodoo's spring duo, 20 Things to Put Your Station on Top of the 2020 Ratings, can now be found on www.nuvoodoo.com/webinars, along with recordings of another dozen of the company's webinars.
Register at nuvoodoo.com/webinars/.
FOR MORE INFORMATION, Contact Carolyn Gilbert, President, NuVoodoo Media Services, at: cg@nuvoodoo.com or at 888.9VooDoo (888.986.6366).
About NuVoodoo Media Services
NuVoodoo Media Services provides data-driven digital, social and direct marketing and programming and content intelligence to the radio, television, newspaper, music and retail industries through innovative new research and marketing products and services that give clients a winning edge. NuVoodoo also provides customized and proprietary web-based research designed to connect music lovers with the music they love most. NuVoodoo Founder and President, Carolyn Gilbert, has been the radio industry's foremost research strategist for more than 30 years. NuVoodoo brings fresh thinking and lower costs to media research, including a budget-friendly barter for services model. A "virtual" company, attracting the best people from all over, NuVoodoo has offices in Cincinnati, Austin, Chicago, New York, Philadelphia and Middletown, OH. More information may be found by visiting www.nuvoodoo.com.
MEDIA CONTACT: Lisa Dollinger, Dollinger Strategic Communication for NuVoodoo Media Services, 512.633.4084, lisa@dollcomm.com.