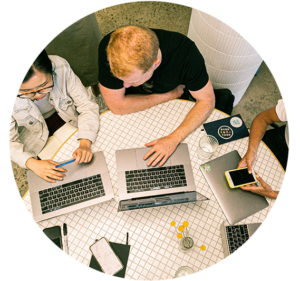 We listen to how your business works and what makes it grow. Then, we develop a plan on how to use digital elements to enhance it. We're ready to help you stand out from the crowd and highlight your unique selling proposition.

If you can't take money online, how are you going to make money online?
Step one is getting a digital presence in place. If you need one, we can help with that. We make sure that your customers can find and order what they need from the comfort of their homes. Your e-commerce capabilities are the core of your online success. As your digital partner, we make it easy for you to make money through your website and apps.
Let's get your cash register ringing.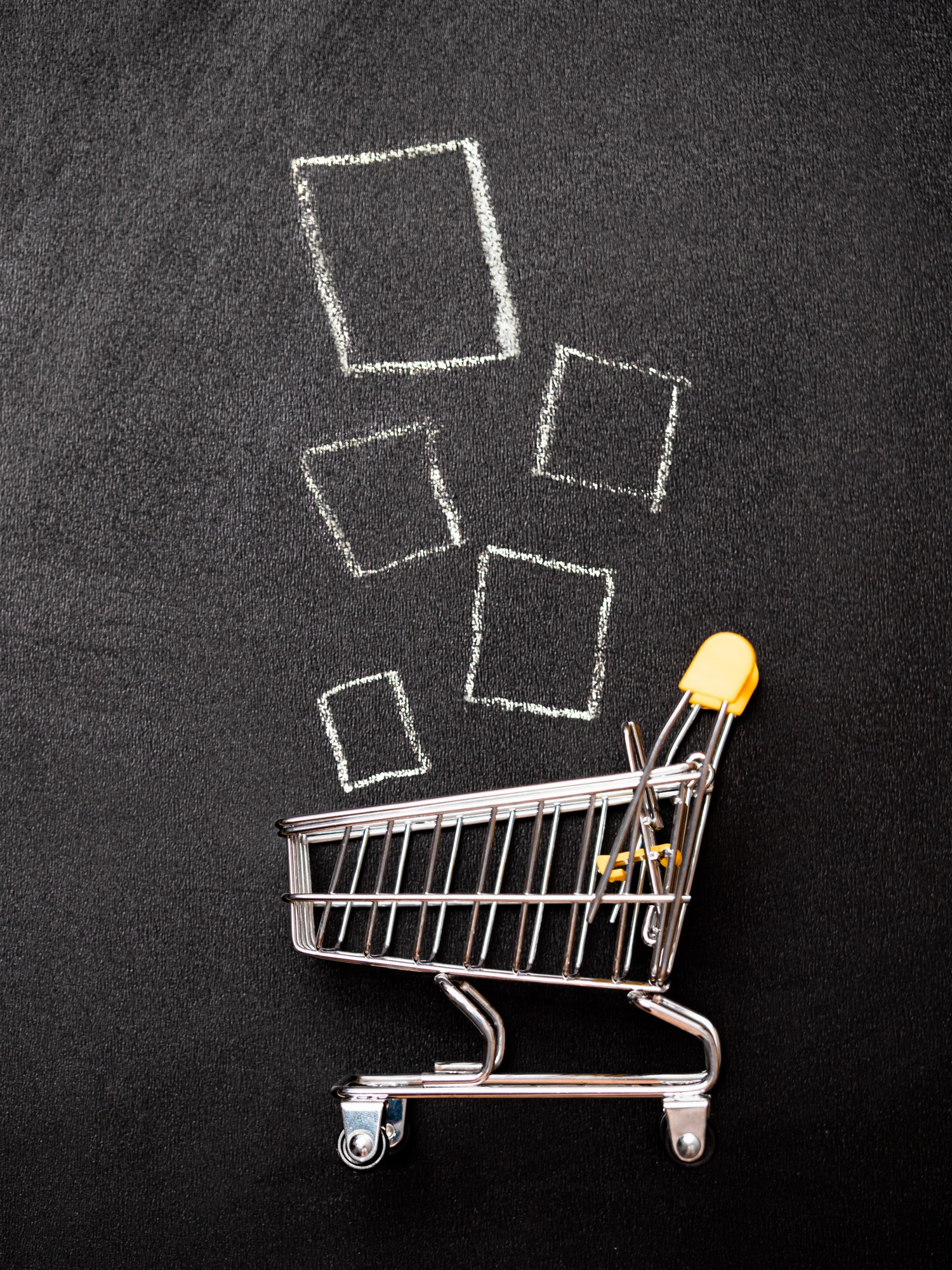 Fulfillment Integration

Sometimes selling an item online is the easy part. Our commerce solution integrates with all the popular fulfillment software and providers so you can focus on your business and not licking stamps.

Subscriptions

Encourage your customers to make recurrent purchases in a format that's convenient for you and your customer. Subscriptions allow you to focus on the core of your business while reducing the need for engagement.

Booking Calendars

Simplify the task of scheduling appointments. Booking Calendars integrate seamlessly into your website and streamline the appointment setting process... without multiple emails or picking up the phone.

Ticketing

Whether it's an in-person or virtual event, we've got your online box office covered.

Gated Content & Digital Downloads

Generating leads, selling digital products, offering exclusive access to online content for loyal customers has never been easier with our gated content and digital downloads toolbox.

Donations & Fundraisers

Let us help you reach and engage new supporters while retaining and empowering existing donors. NuVoodoo's donations and fundraiser solutions will allow you to raise more funds efficiently and attract recurring donors.

Our toolbox is filled with the latest and most effective methods to match the users you target with your brand. Whether it's an app, website, or integration, our proven team has deployed thousands of successful projects for some of America's largest companies.
Websites
While they're no longer the be-all/end-all, websites are still the only way to rank in Google and still the highest converting endpoint for e-commerce.
Mobile Apps
Mobile devices go where the users go, and your digital strategy should do likewise. Mobile apps are table stakes for most media companies and allow many advanced features and capabilities that are difficult if not impossible via the desktop.
Streaming, OTT & On-demand
Live, linear and on-demand streaming are one of the fastest growing media on the internet. We can provide solutions for both audio and video along with solutions for scaling, playlist and metadata management, and workflow.
Smart Speakers
While certainly not for every brand, Smart Speaker integration is essential for companies utilizing streaming audio or highly interactive content. Our platform supports Alexa, Google Home, and HomePod/Siri
Cloud Development
The world has changed, and our development approach has changed with it. Work with us to find out how leveraging cloud services and serverless architecture can speed up your development projects and lower cost.

WordPress is the most commonly used content management system in the world, powering between 1/4 and 1/3 of all websites on the internet.
While anyone with a computer can set up and launch a simple site with WordPress, scaling it and setting up more complicated content models and workflows is much harder.
We've deployed WordPress for a variety of functions ranging from simple brochure websites to national media properties with hundreds of thousands of concurrent users.
For Sites with less than 100 users daily and 1000 users monthly.
Includes
Powerful page and form builder tools
Daily Backups and quick restore
3 Tier End User Support
Daily Security Scans
Cloudflare CDN
Included SSL Certificate
Dedicated Container –Not Shared Hosting
Optional E-Commerce Add-on
For Larger Sites with more than 1,000 users daily and more than10,000 users monthly
Includes
Everything in SMB Package
Burstable Traffic Management to handle traffic spikes
CloudFlareEnterprise
Direct to Tier2 Support
Git Endpoint for Developers
Realtime Backup & Security Scans
Enhanced Security Features
Native Commerce Features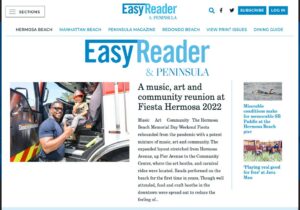 CASE STUDY Easy Reader News Old News is Bad News The site was using an outdated WordPress Theme, a plugin…
Nightly Backup
Plugin and Theme Updates
Daily Security Scans
Uptime Monitoring
Cloudflare CDN
Free SSL Cert
Dedicated Container, not shared hosting
ENTERPRISE HOSTING INCLUDES:
"Burstable" traffic management
Direct to Tier2 Support
Git Endpoint
Cloudflare Enterprise

Authentication
Friction is the enemy of building a user database, so we integrate with providers your customers are already working with, including Facebook, Google, Twitter, LinkedIn, Microsoft, and many others.
Profile Manager
Every database is different, and our solutions allow for a completely custom schema to ensure the data you need is captured and stored.
Data Warehouse
We've been managing big data since before the term existed. The tools to store and query massive amounts of user data are better than ever, and we can be your guide in setting up your treasure trove of user info.
Profile Enrichment
When it comes to serving your userbase, data is gold. We work with industry leading partners and vendors to make sure you have the right information to achieve your goals.

Search Engine Optimization
Technical SEO
Structuring and formatting pages properly for desktop, mobile and accessibility is key. Fast loading pages and the proper tags are critical as well. For Technical SEO functions, we have you covered.
Link Building
Once your site is technically where it needs to be, getting inbound links is the next major challenge. We're here to help!
Content Creation
You can't rank on a term if it's not on your site, and who has time to post articles every week? Let us give you a hand.