CASE STUDY

Conference Cloud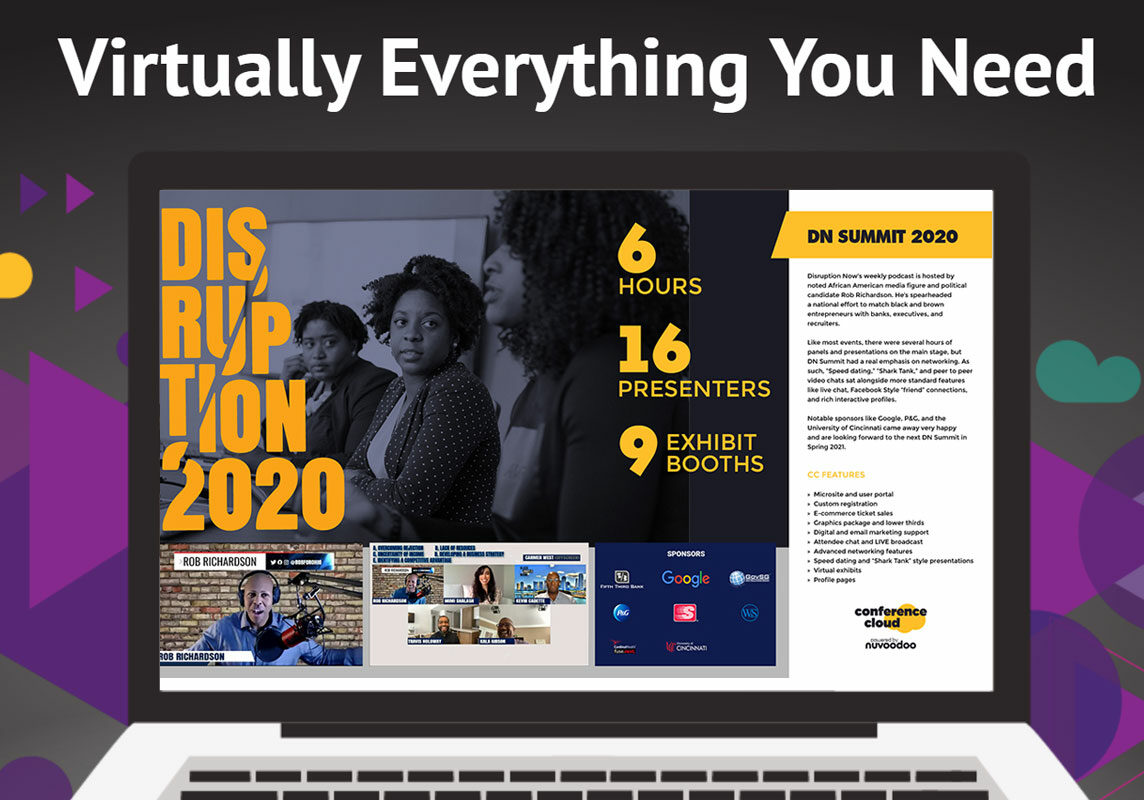 From Zero to Product in less than 30 days
The year is 2020. The pandemic has started and the economy in America comes to a grinding halt. Like most businesses at that time, many of our clients pressed pause on their marketing strategy for the year.
So we pivoted.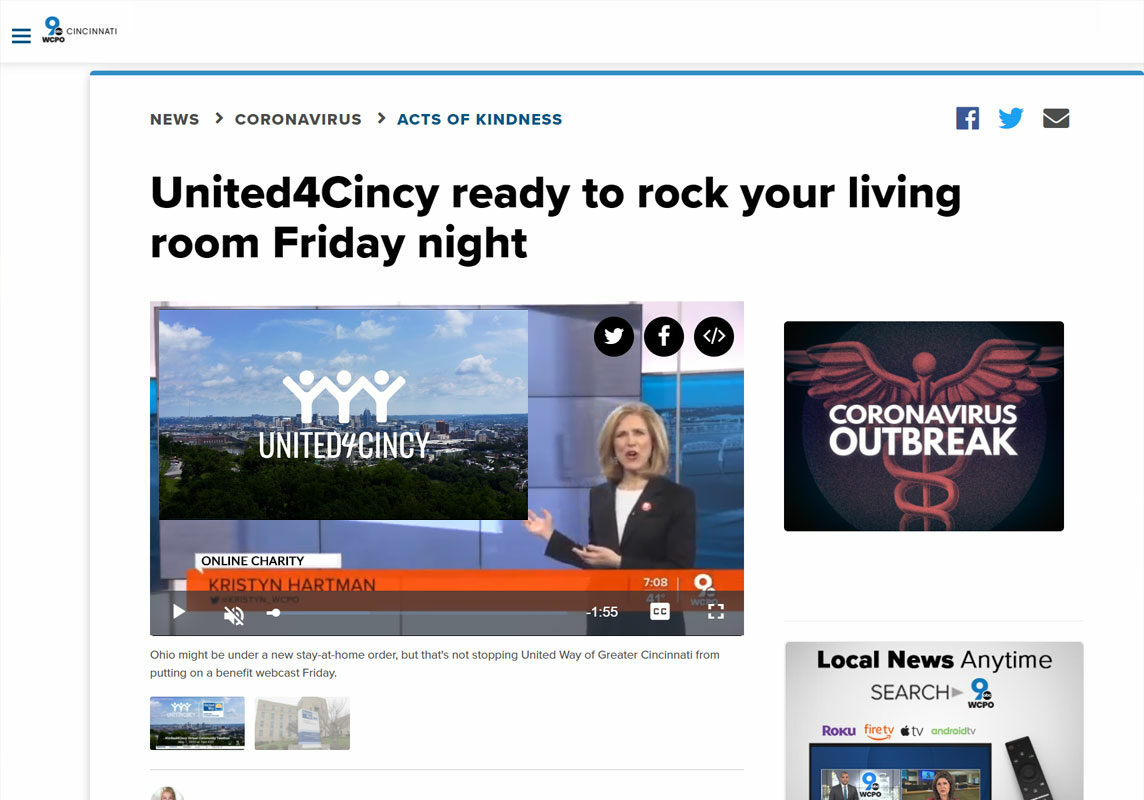 Find Opportunity in a Crisis
The first thing we did was leverage our digital capabilities for a pair of fundraisers, one on the West Coast to benefit local musicians who had lost their stream of income overnight, and one in Cincinnati, our hometown. We partnered with the United Way and Cumulus Radio.
The goal at first wasn't so much to launch a new product so much as to find a way to help our communities.
With support from local celebrities and national acts like Train, Jewel, and Big & Rich. Both events were successful beyond the wildest dreams of the organizers and raised more money than anyone thought possible.
In-Person Events Collapse Overnight
One of our digital clients found themselves in a situation where a series of events with millions of dollars of sponsorships were cancelled with less than 60 days notice.
They were unsatisfied with the virtual events platforms that existed at the time and challenged us to host the first of these events in May 2020.
Attendance and engagement exceeded all expectations, and the Conference Cloud Virtual Events platform was born.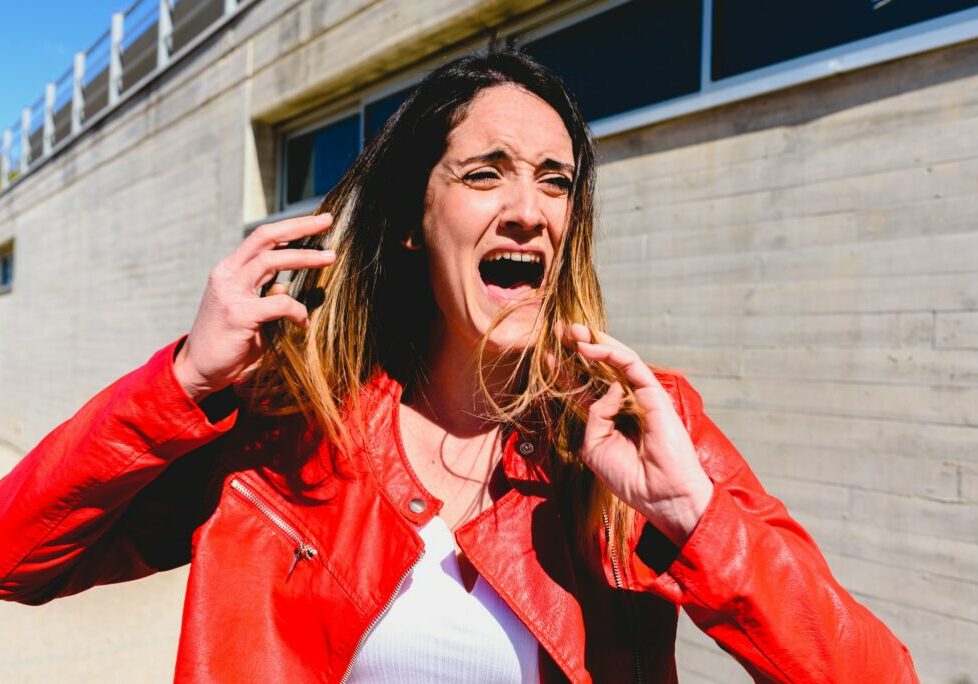 Hundreds of Broadcasts, Tens of Thousands of Users
The Conference Cloud has now been used by a diverse array of clients and hosted events for large media corporations, music festivals, trade magazines, universities, civic events, professional sports leagues, and even the American Medical Association.
In addition to creating and promoting the product itself, we've used our marketing capabilities to promote these virtual events and even gotten repeat business to help with those clients' other products as business has reopened.
Our success with Conference Cloud in the professional services field has led to us developing a SaaS version which is in private alpha and will launch in Q2 2022.
Thanks to the Conference Cloud our 15 year run of the All Access Audio Summit continues uninterrupted.  Last year's event was such a success that the online elements will continue even after we can get together in person!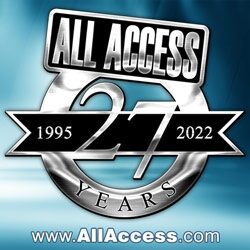 Joel Denver
President, All Access Media Group
Our kickoff event in 2020 had to push online due to COVID, and the Conference Cloud team was able to make the Disruption Now Summit a success despite everything!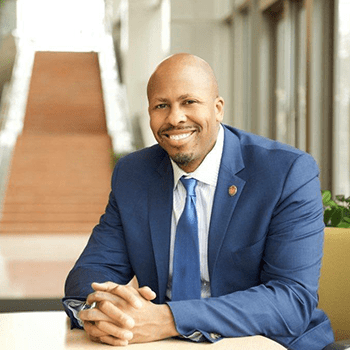 Rob Richardson
Founder, Disruption Now Media