New NuVoodoo Study Reveals That A Majority of Americans Are Still Extremely Wary of Large Indoor Events and Half Will Continue to Wear Masks This Summer, Despite New CDC Mask Guidance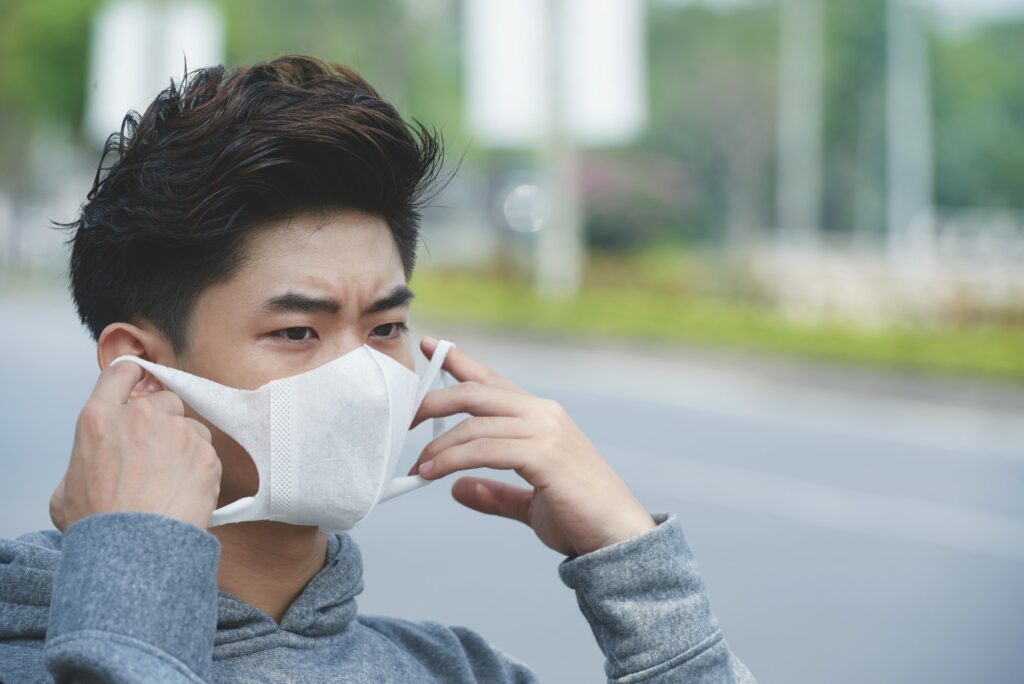 36% of Respondents Aged 20 to 65 Are Still Undecided About Getting Vaccinated or Have Decided They Will Not Get COVID-19 Vaccinations 
Register NOW for NuVoodoo's Free June Webinar for Event Planners, Conference Producers and Marketing Professionals, "LIVE+: A Hybrid Experience – Is Your Audience Ready for an In-Person Event?" at: https://webinar.nuvoodoo.com/
CINCINNATI, OH, May 20, 2021 – NuVoodoo Media Services, a data-driven media research, marketing and content intelligence provider, announces that its new full-scale research study of over 1,100 adults age 20 to 65 found that 36% of those Americans queried are either still undecided about getting COVID-19 vaccinations or have made up their mind that they will not get vaccinated. The remainder of respondents reported that they have received at least one shot of any of the three approved COVID-19 vaccines.
The study – conducted five days after the CDC updated its guidance to relax recommendations for wearing masks as a preventative measure against COVID-19 – also revealed that just shy of one in every two American adults still plan on wearing masks this summer, whether or not it is required. The study further asked respondents their feeling on the return to live events as the world reopens. Among the findings:
About 1/3 of respondents said that they will only get to get together with vaccinated members of their family or friends this summer;
More than half of Americans consider indoor events attracting 1,000 or more people to be very unsafe to extremely unsafe;
At least 1/3 of Americans consider outdoor gatherings of greater than 1,000 people very to extremely unsafe, and more than a quarter of Americans view gatherings of 25,000 people or more outside very to extremely unsafe.
Even smaller events of less than 250 command no better than a plurality of Americans who think they are very safe to extremely safe. More than half are either undecided or characterize smaller events as somewhat safe to extremely unsafe.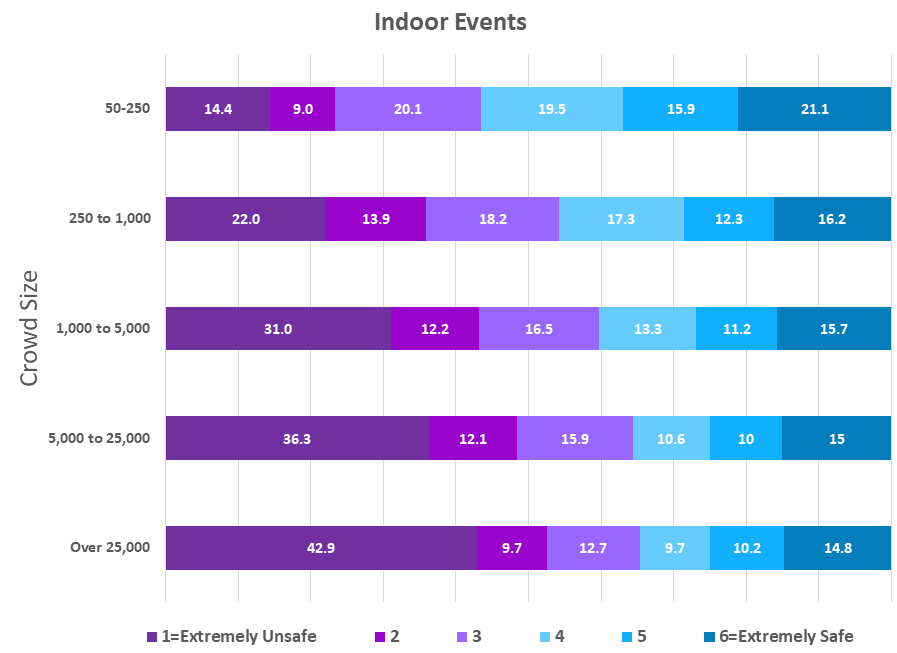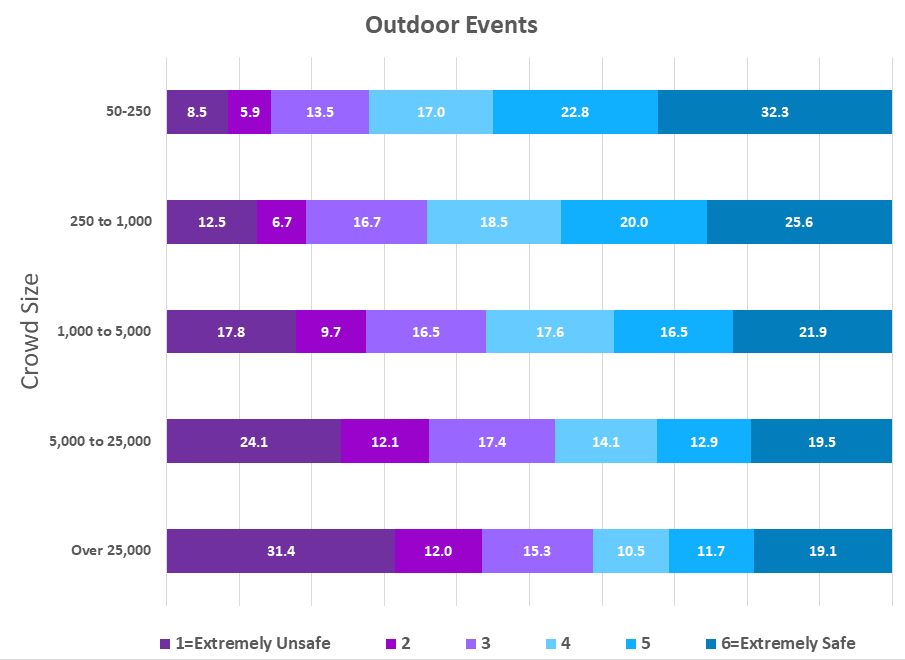 Roger Malinowski, Vice President, Business Development, NuVoodoo Media Services, said: "Reliable data and insights are hugely valuable as event organizers plan their upcoming events, conferences, sales meetings and other gatherings. In our upcoming webinar, we'll break down by category those who are interested or remain on the fence about whether to attend online or in person. We'll also show the potential for live attendance at large events. Whether you plan and produce conventions, conferences, concerts, or other large gatherings, we have helpful information to make sure you're building an event with the content, format, and approach that resonates with your audience."
Carolyn Gilbert, President, NuVoodoo Media Services, added: "No matter what the event and no matter how interesting the content, the plain and simple truth is that between one and three and one in four Americans will stay home this summer. Event producers providing only the option of attending live events and not providing a virtual alternative are increasing risks and lowering profit potential significantly."
Gilbert added: "The good news is that Americans still have an appetite for attending tradeshows, company meetings, educational seminars, fundraising events, sporting event, concerts, political rallies, art exhibits or religious services virtually. We hope our data gives event planners and organizations the chance to make well-informed decisions about their upcoming events."
In its free June webinar for event planners, conference organizers and marketing professionals, NuVoodoo will dive deeper into its new study findings and review data about the return to live experiences, perspectives on virtual and hybrid events, and how the information can help you as you think about your business, your planning, and your event. The webinar, "LIVE+: A Hybrid Experience – Is Your Audience Ready for an In-Person Event?" will reveal the latest data on live, virtual and hybrid events that event planners, conference producers and marketers need to know NOW. There will be a Q&A session after the presentation.
Register NOW for any one of NuVoodoo's free webinar sessions on June 3rd (11AM-Noon Eastern), June 7th (1pm-2pm Eastern) or June 15th(2pm-3pm Eastern) at: https://webinar.nuvoodoo.com/.
FOR MORE INFORMATION, Contact Carolyn Gilbert, President, NuVoodoo Media Services, at: cg@nuvoodoo.com or at 888.9VooDoo (888.986.6366).
About NuVoodoo Media Services
NuVoodoo Media Services provides data-driven digital, social and direct marketing and programming and content intelligence to the radio, television, newspaper, music and retail industries through innovative new research and marketing products and services that give clients a winning edge. NuVoodoo also provides customized and proprietary web-based research designed to connect music lovers with the music they love most. NuVoodoo Founder and President, Carolyn Gilbert, has been the radio industry's foremost research strategist for more than 30 years. NuVoodoo brings fresh thinking and lower costs to media research, including a budget-friendly barter for services model. A "virtual" company, attracting the best people from all over, NuVoodoo has offices in Cincinnati, Austin, Chicago, New York, Los Angeles, Philadelphia, Columbus, OH, and Middletown, OH. More information may be found by visiting www.nuvoodoo.com.
MEDIA CONTACT: Lisa Dollinger, Dollinger Strategic Communication for NuVoodoo Media Services, 512.633.4084, lisa@dollcomm.com.