Severe weather has a massive influence on radio listening.
When severe weather strikes, numbers spike.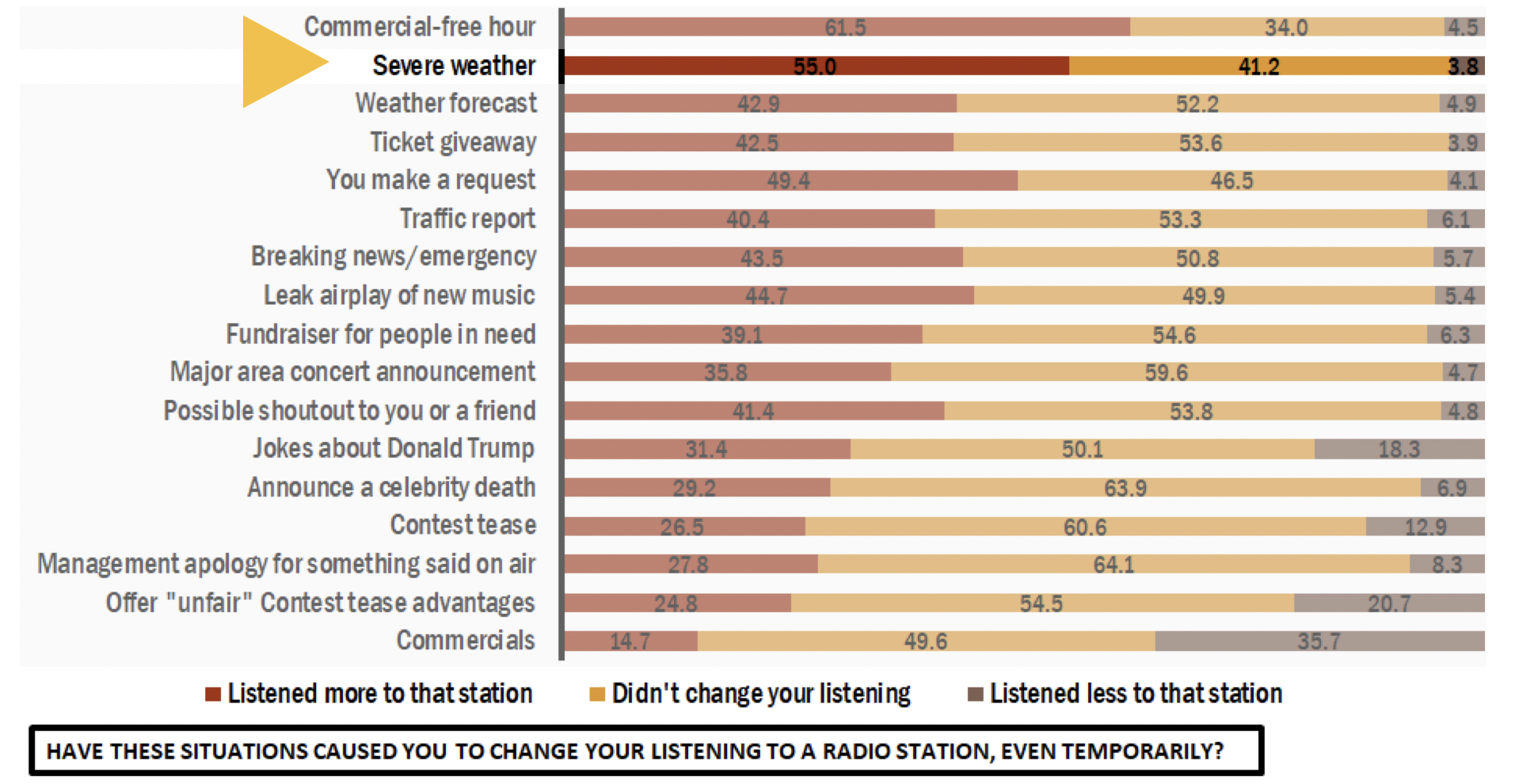 When you look at the highly-coveted group of 25-54 Ratings Likelies,
even the possibility of severe weather can change behavior.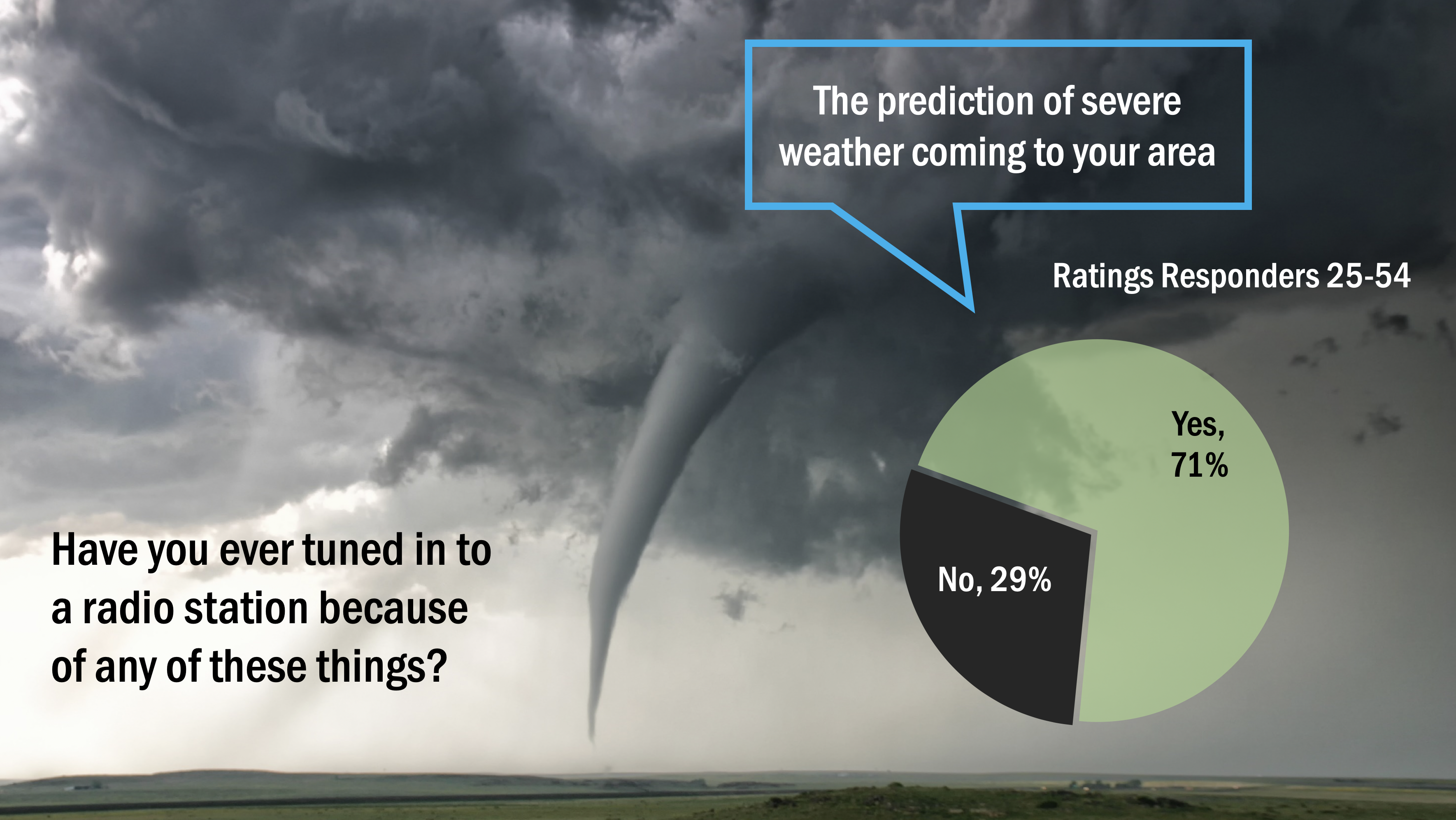 But planning campaigns touting your station as the place to turn to for forecasts, road conditions and closings faces one big problem…
Sometimes the weather doesn't cooperate.
Wouldn't it be nice if you had a way to get your brand in front of the right eyes not just when severe weather happens, but even when it's in the forecast?
Good news. NuVoodoo can help.
We have the tools to easily and effectively run digital branding campaigns which dynamically respond to changes in the weather in real time. Introducing:

Here's how it works:
You supply the branding videos and display ads in advance (or we can design for you).

We apply automated rules to Google (Display), Facebook and Instagram (Display and Video) campaigns that switch ads on and off based on current or forecasted weather conditions.

Run only in hot zips and only when a triggering weather event is identified in any rolling 72-hour forecast. Your campaign only runs for up to three days at a time and only as long as severe weather is in the forecast.

Manual adjustments to campaign duration based on boots-on-the-ground intel.
Triggering Events Are Set Based Low, Medium, High or Very High Probabilities:
Blizzards

Severe Thunderstorms

Tornadoes

Extreme Temperatures

Hurricanes

Heavy Winds

Heavy Rain

Questions about getting started? Drop us a line to find out more!
888.9Voodoo (888.986.6366)      TellMeMore@NuVoodoo.com