Surprising/Scary Findings About Contesting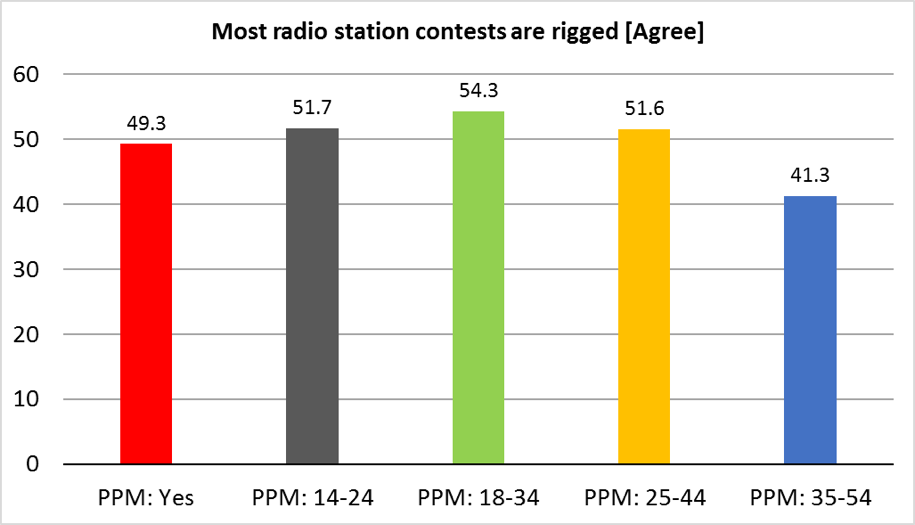 We reserve some inventory in every NuVoodoo Ratings Prospects Study to ask about contesting and prizes. These questions often follow up on issues raised by clients in the course of conducting perceptual studies or marketing programs.
From prior studies, we know cash prizes as small as $100 generate significant interest among likely contest players. But, a client told us that many winners never bothered to pick up $100 prizes. So, we asked respondents to imagine that they had won prizes of different values, but they would have "to pick the prize up from the radio station during regular weekday business hours and it would take at least a half hour to get there." Then we asked if they felt they'd actually take the time to pick up the prize. Among likely PPM participants, only about two thirds believed they'd bother going out of their way for $100 (and far lower among those who are unlikely to end up in the PPM panel).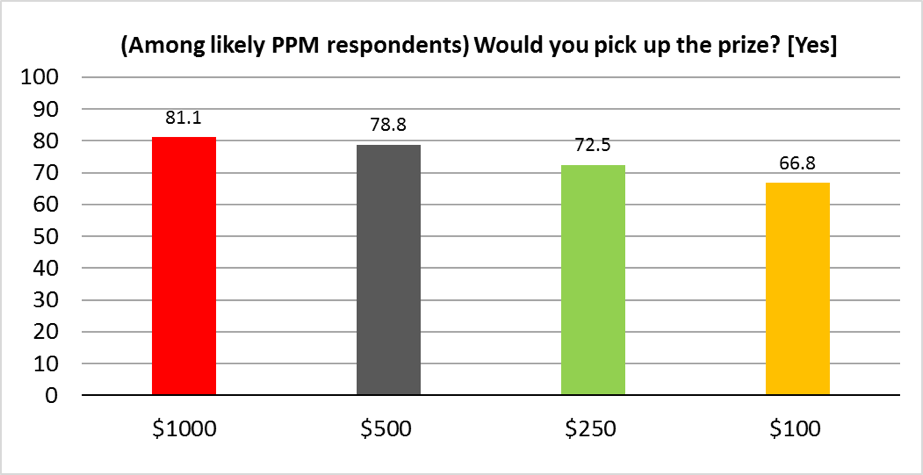 But, why would nearly a 20% ignore picking up $1000? It turns out radio station contests face another headwind: Trust. Among the pool of likely PPM participants, roughly half believe radio station contests are rigged – and over half among 18-44's. If you think the time spent traveling to a radio station during a time of day when you need to work (or eat your lunch) is going to result in a runaround, there's a strong disincentive to making the effort in the first place.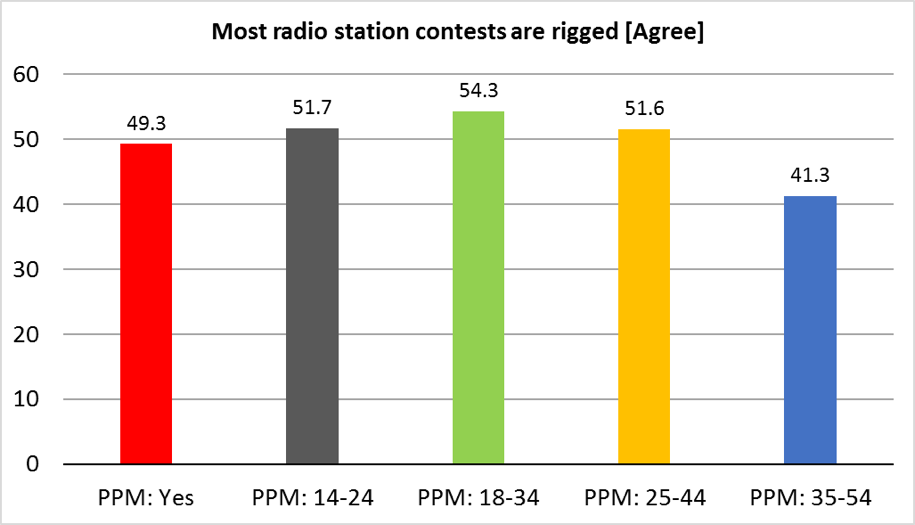 Among likely PPM participants who think that most radio station contests are rigged, some are aware that stations are trying to extract more listening, while even more complain about their inability to contact the station. A lack of transparency also comes into play, with groups complaining they don't see or hear the prize drawings or they have suspicions most of the prizes aren't actually given away.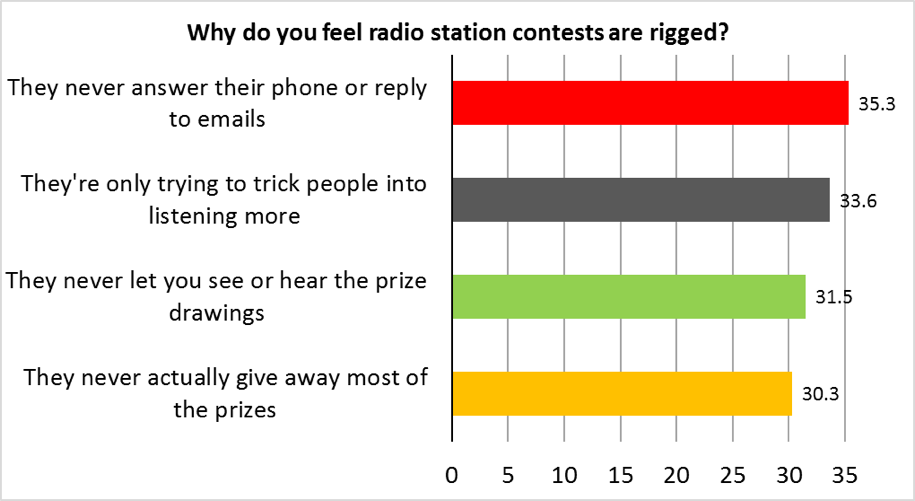 It all points to a need for greater transparency in radio contests. While these issues are less important to the large numbers of listeners who are not susceptible to contests, they're very important to the smaller group whose listening stations want to manipulate. It needs to be standard practice to make these things as open as possible.
We can imagine showing prize drawings on Facebook Live – and involving listeners when possible. Consider setting up special groups on Social Media and offering email blasts for listeners who want extra chances at station prizes (in exchange for more of their personal information for our database). Make sure listeners who email or comment on station Social Media channels get thoughtful, timely responses. And, empower staffers to answer listener phone calls; the people who call are disproportionately likely to be the people we most want to influence.
Consumers demand more transparency from all businesses in 2016. Radio stations need to give high touch, human-scaled service to keep their edge in the face of new media competition.