What Should You Be Doing About Podcasting?

NuVoodoo's Carolyn Gilbert was with Steve Goldstein from Amplifi Media at Talk Show Boot Camp in Atlanta last week sharing some findings from the first-ever NuVoodoo Podcast Study. Starting from a sample of nearly 9,000 Persons 14-54 across all PPM markets, we drilled down to just under 3,000 respondents based on at least regular, monthly usage of a podcast.
Comparing the overall population composition with the composition of the respondents we identified as heavy podcast listeners was startling. While Men 25-44 account for about 1/4 of the population, they comprise 1/2 of the heavy podcast listeners. The epicenter of podcasting is these could-be/should-be spoken word radio listeners.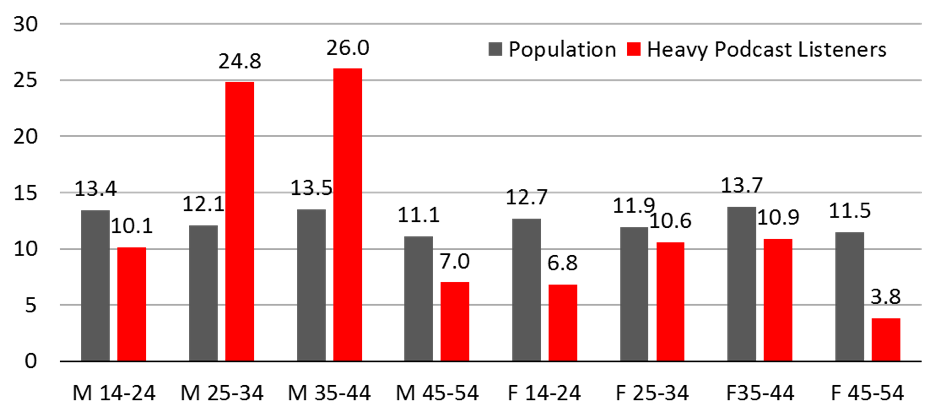 While the podcast "heavy deeps" concentrate among Men 25-44, there's significant sampling and trial going on. Among our sample of nearly 3,000 podcast actives, the average time per day with podcasting is about 26 minutes – and about a half hour among Men 25-44.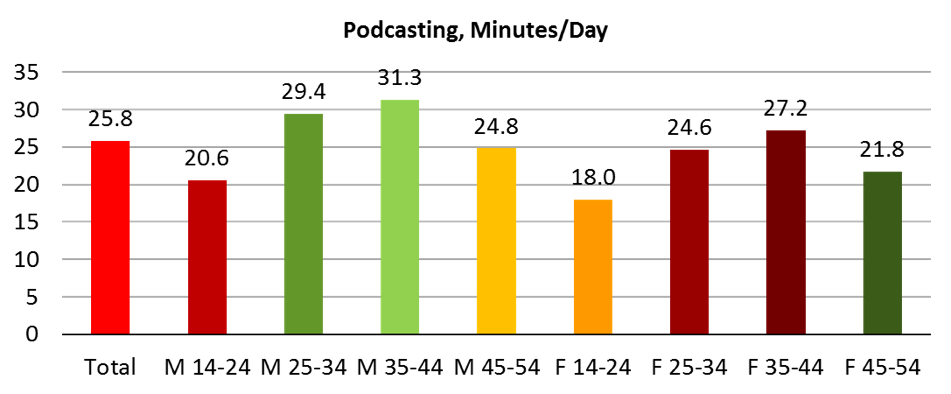 Consumers are connecting with podcasts in many facets of their lives beyond driving. Exercising tops the list, followed by its opposite – relaxing. Driving, where podcasts are more likely to compete with broadcast, is mid-pack, but will grow as connected cars replace the fleet. And, yes, we know respondents have estimated an average of 184% of their time; it's human nature to believe we have more time.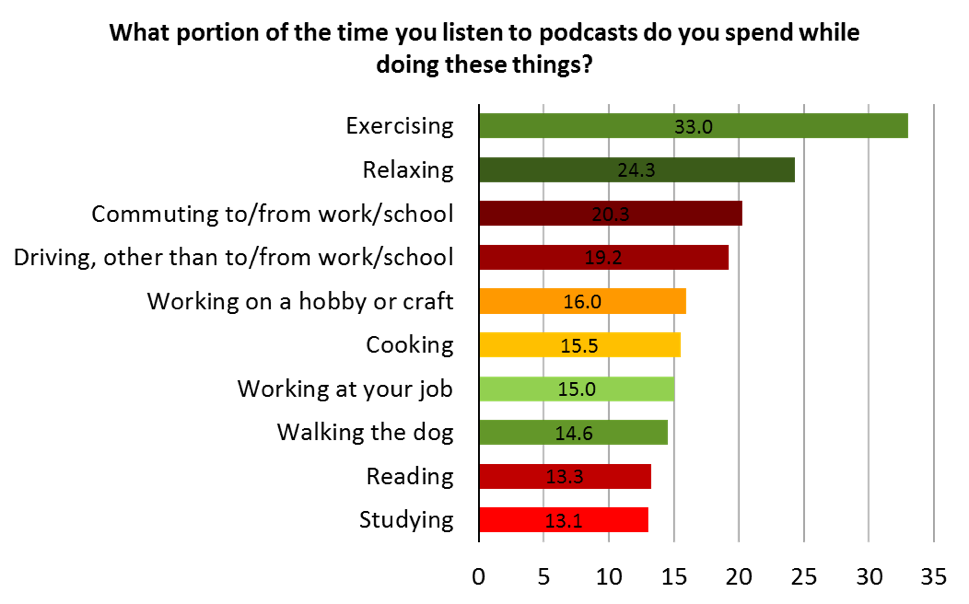 Among these podcast-friendlies, we find that these are people who like to listen to entertaining audio. So, those who are heavy listeners to morning radio shows also spend more time with podcasts. Of course, they probably won't consume a downloadable replay of your 4-hour morning show. But, they more likely will listen to a well-edited summary of the best moments of the day's show or new content from the show's host(s) that didn't (or couldn't) make it to the radio.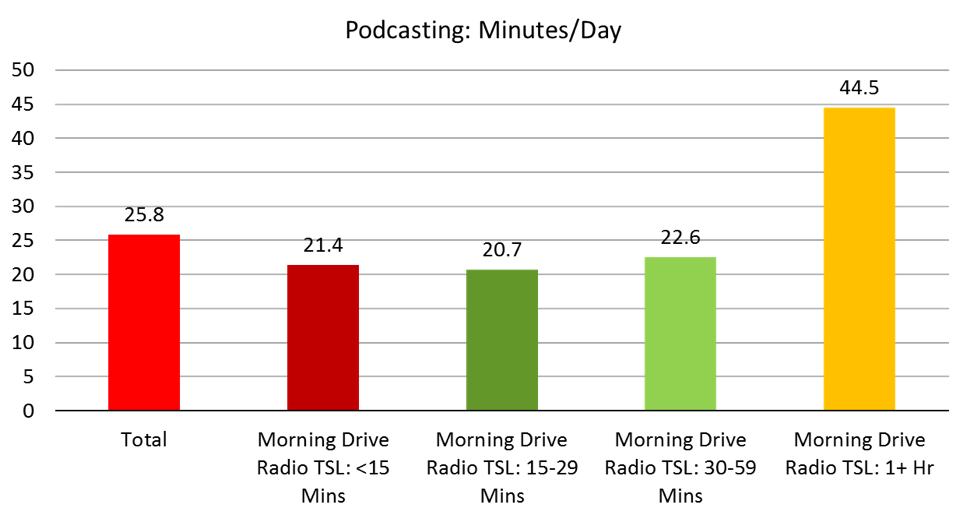 Public radio has shown the power of using broadcast radio as a launch pad for podcasts. There's no reason to believe that commercial radio can't use the same playbook (and, in fact, some already are). For talented communicators, podcasting represents a world of exciting opportunities. From the listener perspective, it's all radio. Shouldn't radio stations be the natural leaders?