Facebook: A News Outlet (whether it wants to be or not)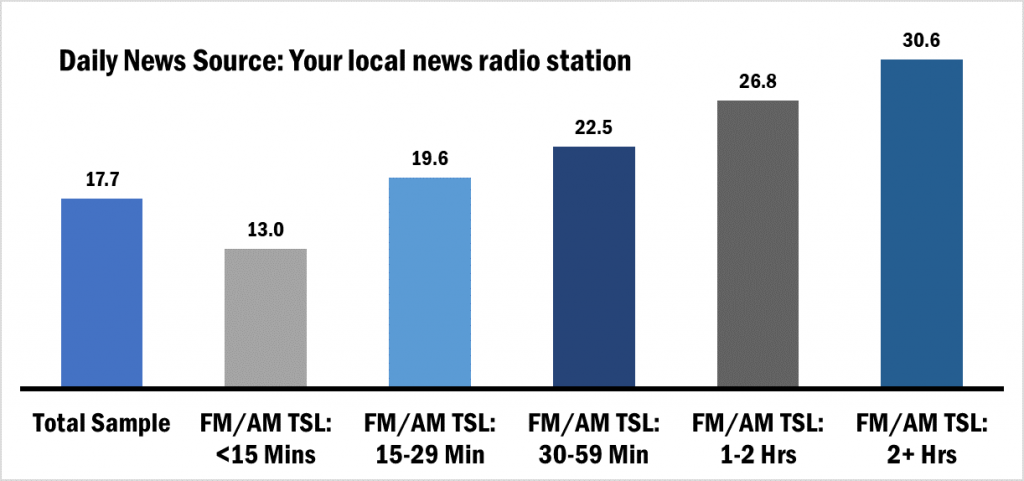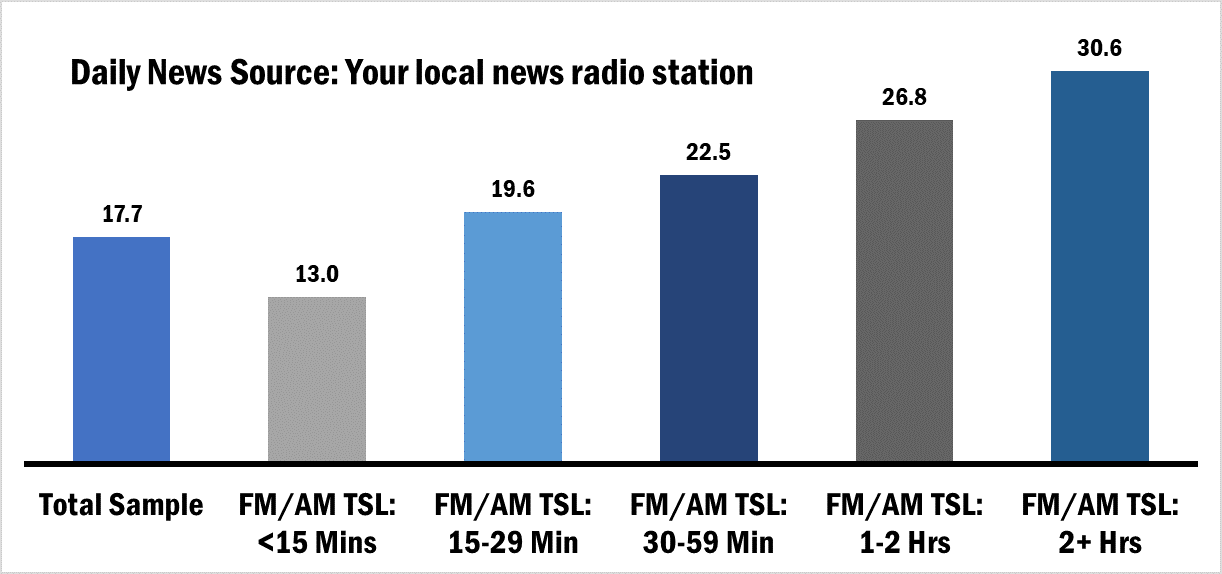 At the end of last summer, in NuVoodoo Ratings Prospects Study X, we looked at news trust across a wide array of outlets – but we didn't include Facebook and other Social Media outlets. In NuVoodoo Ratings Prospects Study XI, which we're preparing now to roll out to NuVoodoo clients, we looked at which of many sources people use for news on a daily basis – and we included Social Media.
This sample of over 3,000 respondents, ages 14-54, from all PPM markets, puts Facebook number ONE for daily news usage. Maybe Facebook has never wanted to be in the news business, but it turns out nearly half our 14-54's think of Facebook as a news source … and use it every day. And why not? Scrolling through their news feed, they'll find stories reposted by friends, along with stories that have floated up to the surface from news outlets with which they have a relationship.
Never mind changes to Facebook's algorithm, designed to increase the content from your actual friends and reduce content from organizations; convenience matters. If you find that lots of news stories you find interesting are just there populating your news feed, why wouldn't you at least use it to supplement any other time you budget to watch TV news, read a paper, listen to the radio or check in on an online news site? Social Media as a recommendation engine is here to stay.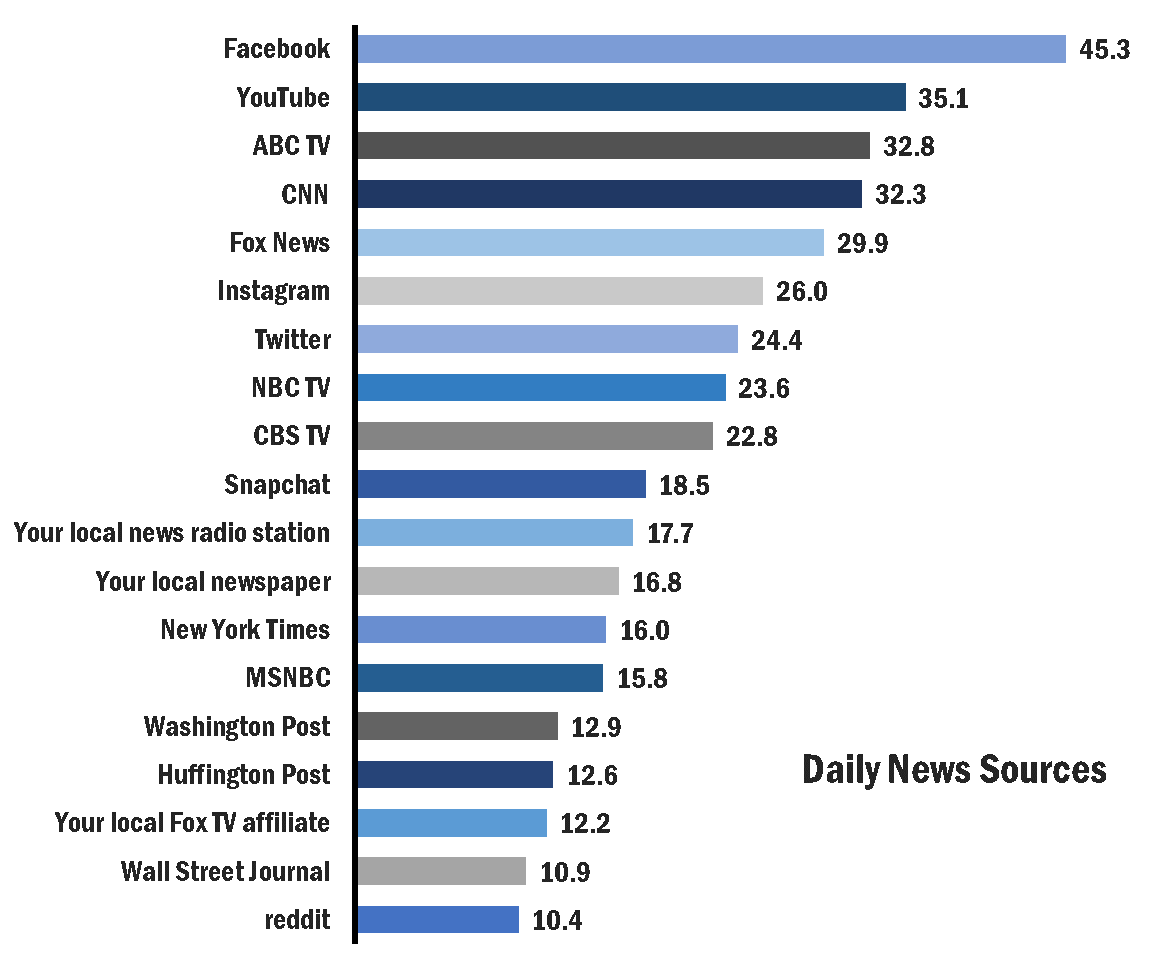 Of course, demographics have a huge impact – which is not to say that Facebook-as-news-outlet is about the platform's connections with teens. Teens have moved on to other sources – including YouTube, Instagram and Snapchat. Facebook hangs on to narrowly surpass network TV among even among 45-54's. Local news radio and local newspapers rank 11th and 12th overall – and are surprisingly flat from 25 up to 54.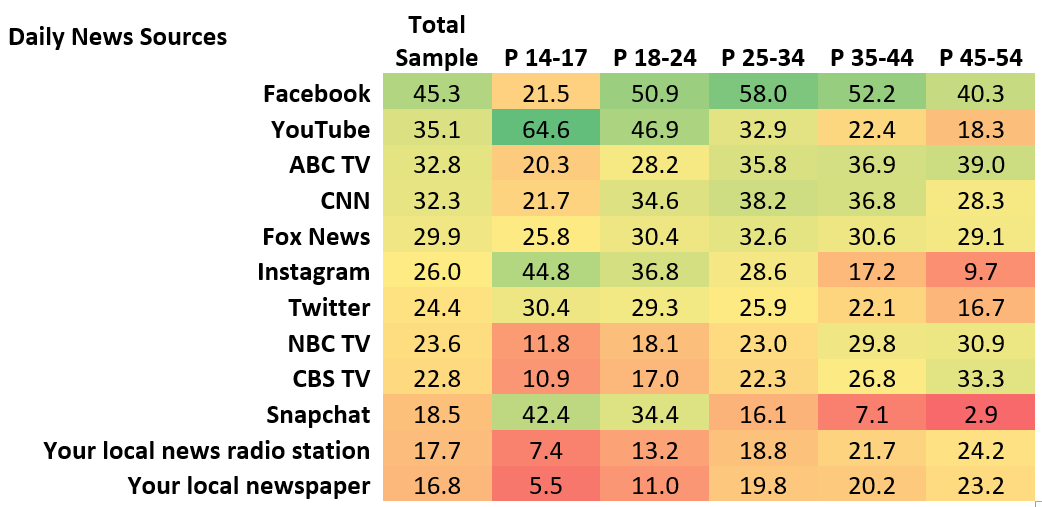 While the radio-as-news-source habit may have dried up for some, it remains important to many of radio's best customers. The more you listen, the more likely you are to include radio as a daily source for news in your life (and the more important you become to the stations serving news every hour of every day).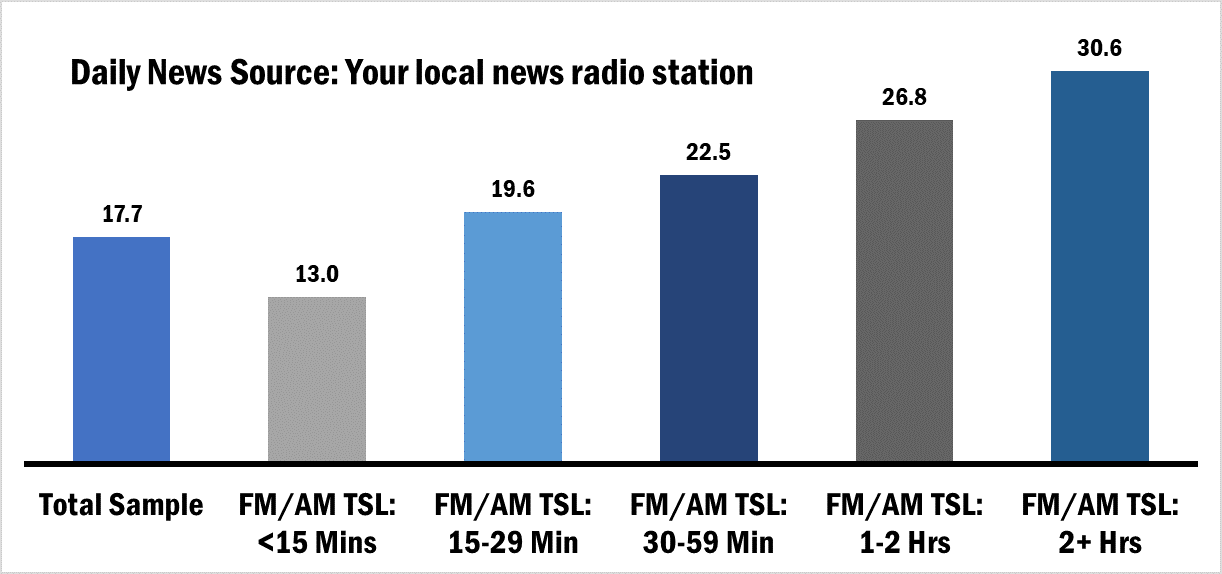 The best radio news outlets have caught on that they have to be in the video business as well – and make it easy for users to share their content in Social Media. And, Social Media, in its role as a recommendation engine, is becoming an indispensable promotion tool for news outlets.