A Listening Device in The Bedroom?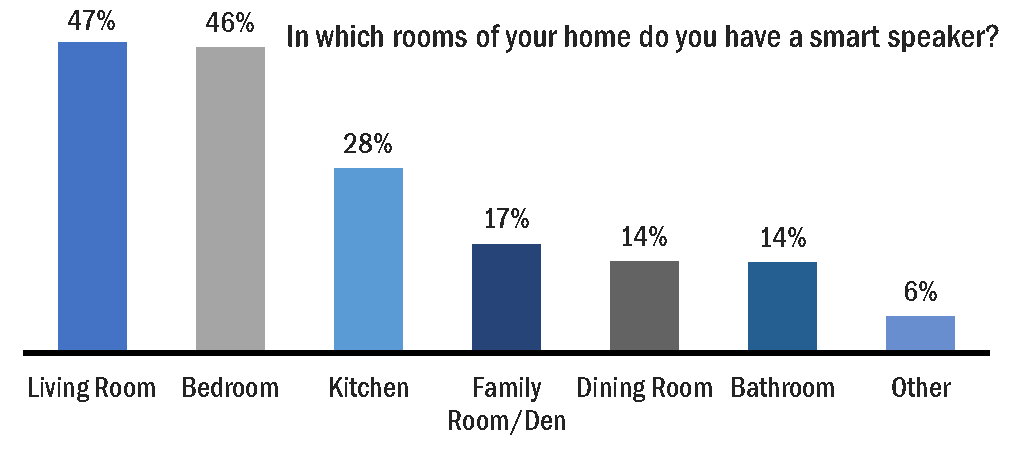 When we fielded NuVoodoo Ratings Prospects Study Ten last summer, we saw 16% penetration for Amazon smart speakers in our sample. When we asked those Echo and Echo Dot owners where they'd placed the devices in their homes, the number one and number two answers were the bedroom and the living room. In our latest NuVoodoo Ratings Prospects Study Eleven, with fully 33% saying they have one or more Smart Speakers in their homes, the results were nearly identical.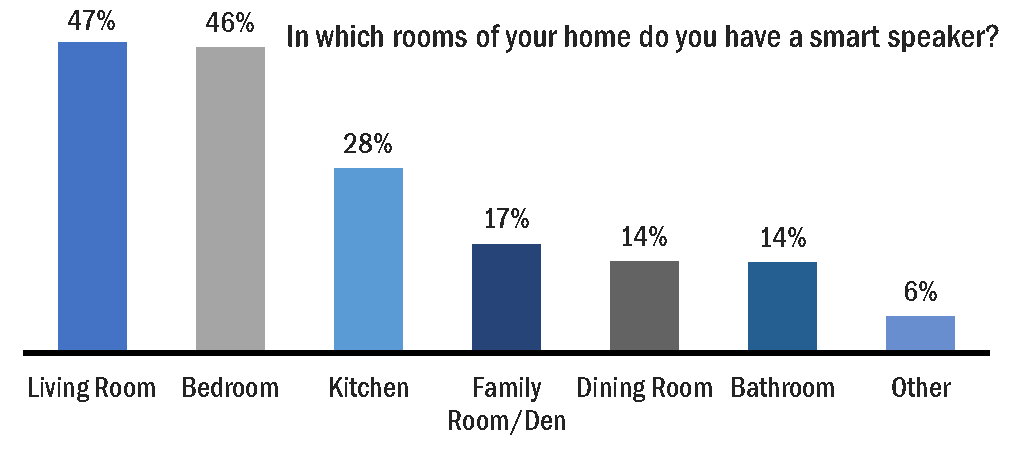 You'll also see the numbers total to over 100%. In fact, they total 172%, meaning people end up with Smart Speakers in multiple locations around the house. The kitchen is the third-ranked placement – and another exciting place in the home for radios to reappear. As long as we're willing to recognize that these are radios.
We've watched the clock radio become a quaint museum piece. Many people these days wake up to an alarm from their Smartphone. And it's the Smartphone that's often their first touch with media for the day. And, instead of the clock radio playing on in the background while they get ready for their day, most people put on the bedroom TV. Smart Speakers provide a fresh opportunity to LISTEN to something in the bedroom – and the kitchen.
The challenge is making sure people know what to say to get "Alexa" or "Hey Google" to play the content they want. Or to get their device to start playing the content they want at a certain time in the morning, as an alarm. It's a matter of making sure your station's skills are set up – and that you have a strategy to communicate the information to listeners.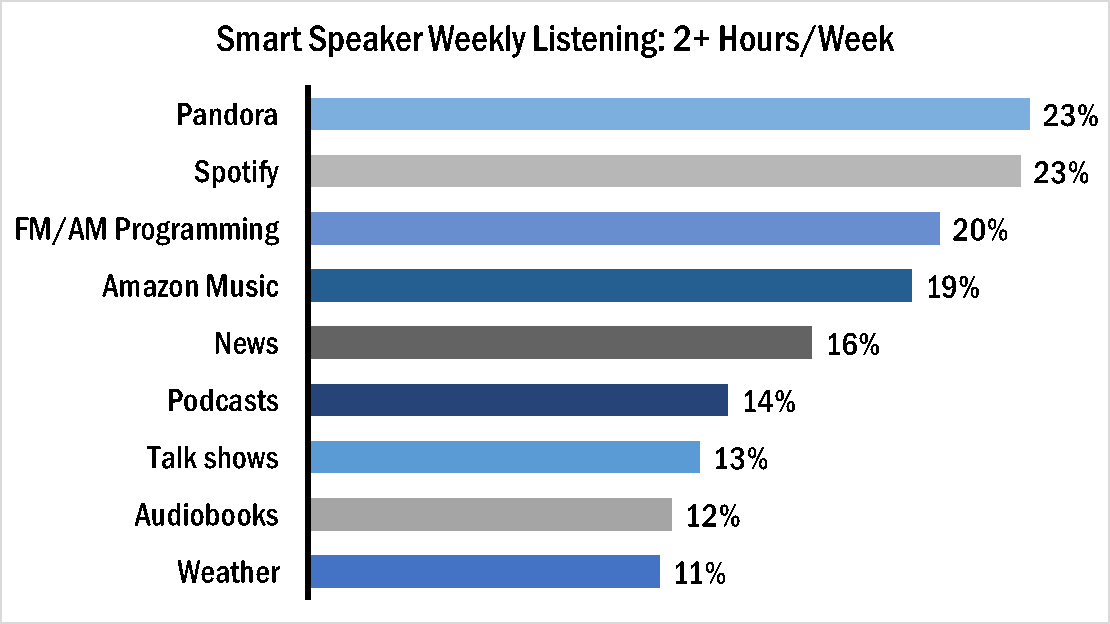 Among those who have Smart Speakers, 20% say they're spending a couple of hours a week with programming from an AM or FM radio station already. Those numbers can be raised, if we arm listeners with the information of how to connect with our content. Of course, as we observed last week, it's also a good time to review what your stream sounds like. With these new devices, if you're not making the listener happy, she can ask Alexa to switch to Spotify, Pandora or Amazon.
And, it's important to consider the range of Smart Speaker skills that can be programmed using your station's content. Even though we're still working to generate Nielsen AQH, we need to be thinking about the wide array of ways listeners can access and employ our content.