Phone-Based Research: Who's Answering Those Calls?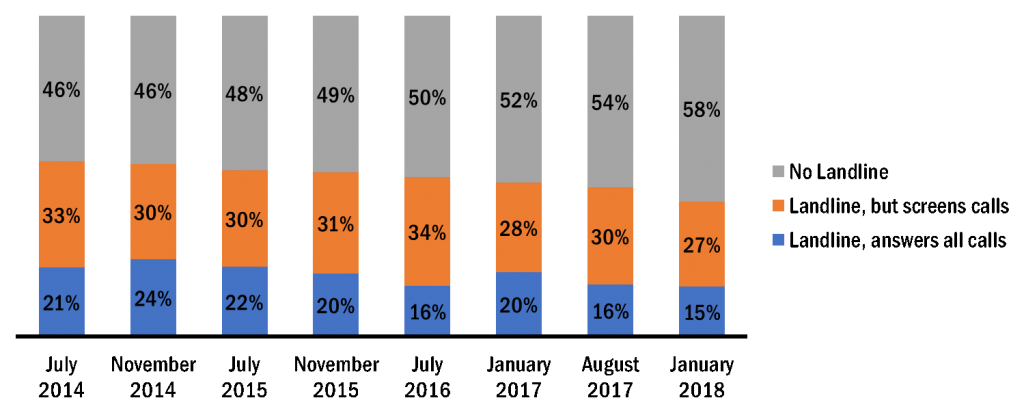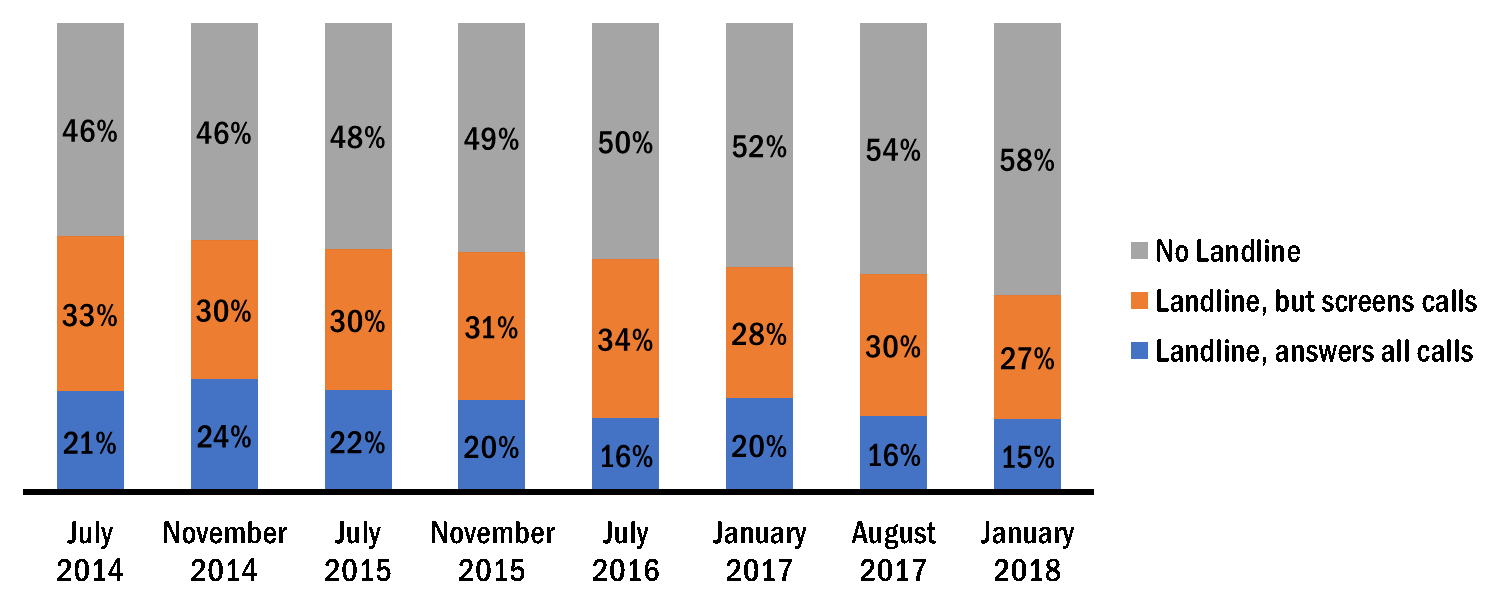 "Sure, give me a call at home," are words seldom heard these days, in part because the number of installed landline home phones continues to drop. Those of us left without power and internet in the wake of the Nor'easter that struck the east coast on March 2 (Winter Storm "Riley"), certainly missed having electricity (and heat) and had to rely on smartphones and smartphone hot spots. But, among those of us who still have landlines, none of us missed hearing them ring.
In the latest NuVoodoo Ratings Prospects Study, landline penetration continues to diminish – now hovering at just over 40%. Tracking back through our studies to the Summer of 2014, we've seen a steady decline across our samples of thousands and thousands of 14-54's representing all PPM markets. The number who say they'll reliably answer a call from an unfamiliar number rose slightly following the general election in November 2016. More recently, however, that number has resumed its decline as people tire of incessant landline robocalls representing all manner of huckster offers.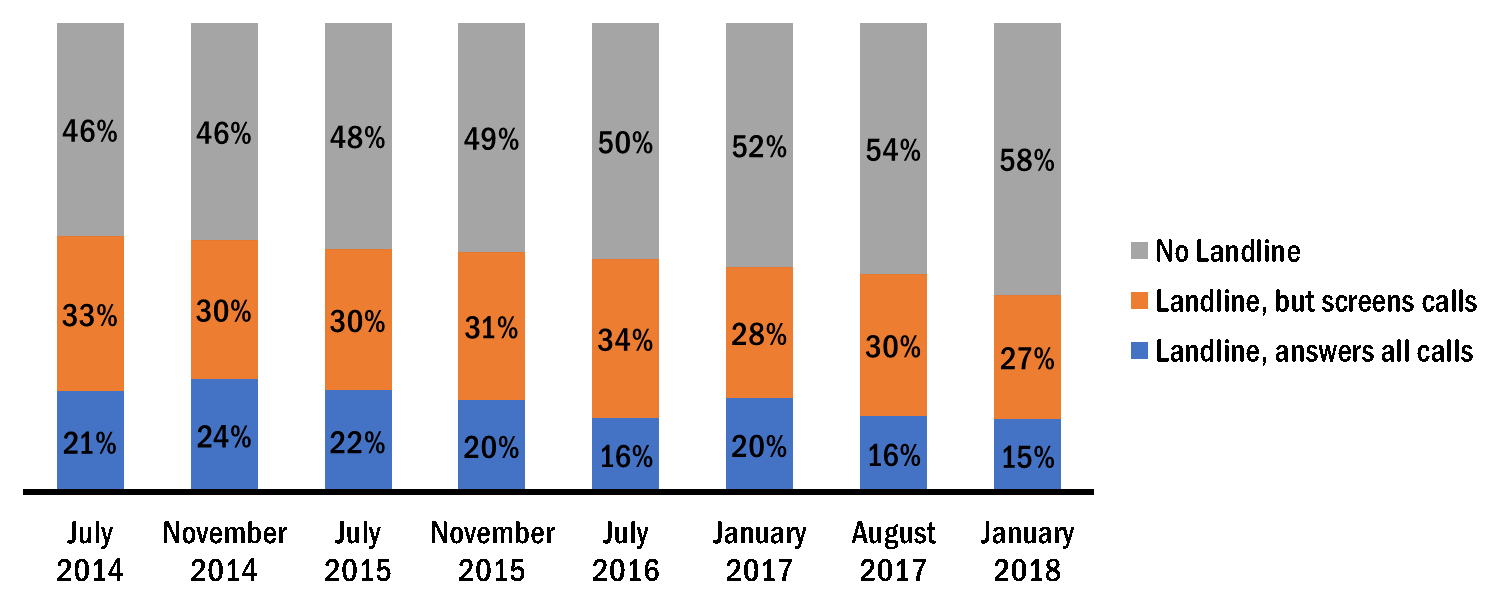 When we opened NuVoodoo in early 2011 we decided we weren't going to use telephones for research. We'd done our homework and determined we could get a better sample online than on the phone. It was just a matter of gathering the sample correctly (which does NOT include the opt-in, digital-request-line approach of RateTheMusic and its competitors). And, since Arbitron (and now Nielsen) had pulled away from using the telephone as an initial contact point when placing meters and diaries, we felt empowered to pay respondents (just as Nielsen does). We also felt empowered to stop paying people to make annoying phone calls to other people who were trying to have dinner, get things done around their homes or just relax at the end of the day.
Instead of being interrupted, our respondents participate when it's convenient for them – in the place and situation that's comfortable for them. They get paid for the participation, so they have that in common with those who cooperate with Nielsen. Since they're answering questions about media, nearly all find the interview enjoyable.
Across these past seven years at NuVoodoo we've watched landline penetration decline. Many of those still tethered have a reason for having the landline (elderly parents suspicious of calling cellphones, international calling plans, 911 concerns, etc.) or find that there's no savings in converting their Internet-and-TV-and-phone bundle to just Internet-and-TV. We've also watched telephone etiquette change. Many people now text for permission to call, "Is this a good time? Do you have time to talk?"
It all means that calling into residences hoping to find that remaining 15% of the population at home and willing to "answer just few questions" seems particularly futile these days. Many of the competitors who scoffed at online fielding when we began have quietly followed our lead, coining new reasons why they were right to wait on dropping telephone research (and quietly ignoring the expertise we've built up through our years' long head start in fielding online). Our experience shows that we can get research done better, faster and less expensively online than on the phone, whether it's music research or perceptual studies.