The NuVoodoo Complete Guide to Digital Marketing Webinar Starts April 23rd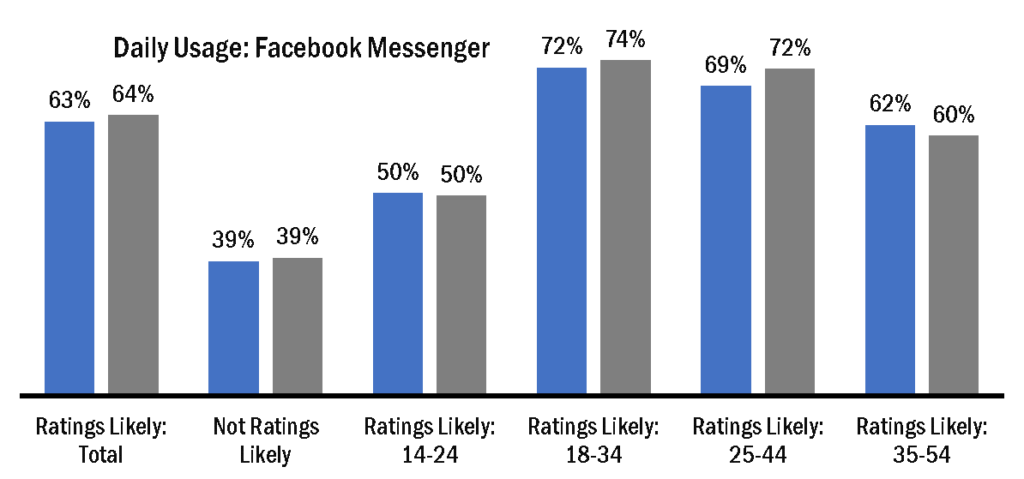 In our next webinar installment, we'll be opening up deeper insights from the latest NuVoodoo Ratings Prospects Study Eleven along with insights from past studies and teaming these deep data dives with best practices from our marketing playbook. We're calling it The NuVoodoo Complete Guide to Digital Marketing for Radio Ratings Success.
It's the deepest data we've shared to date. It's an aggressive agenda. In a bit over 30 minutes we're planning to include:
The game-changing opportunities Smart Speakers like Amazon Echo and Google Home bring to the radio industry.
Which digital channels likely ratings respondents use most and most often.
Social media use by demo, by format and TSL level.
Facebook's recent decision to eliminate 3rd party targeting, consumer privacy concerns and the urgent need for radio to be responsible for its own listener data.
How to market to your competitors' Instagram and Twitter followers, plus to others who look like them.
The messaging app that has exploded among all demos in 2018 and what that means to your station.
While we've shown some of the topline data concerning some of these topics, this webinar will take you deeper into the data. We'll show demos, ethnicities, format P1's and likely ratings participants. In some cases, we'll take you to bathyscaphe depth in the data to show the behavior of format P1's who are likely ratings participants.
One of the points we'll show in greater detail is the large footprint of Facebook Messenger. Among ratings-likely respondents, Messenger gets mammoth daily usage.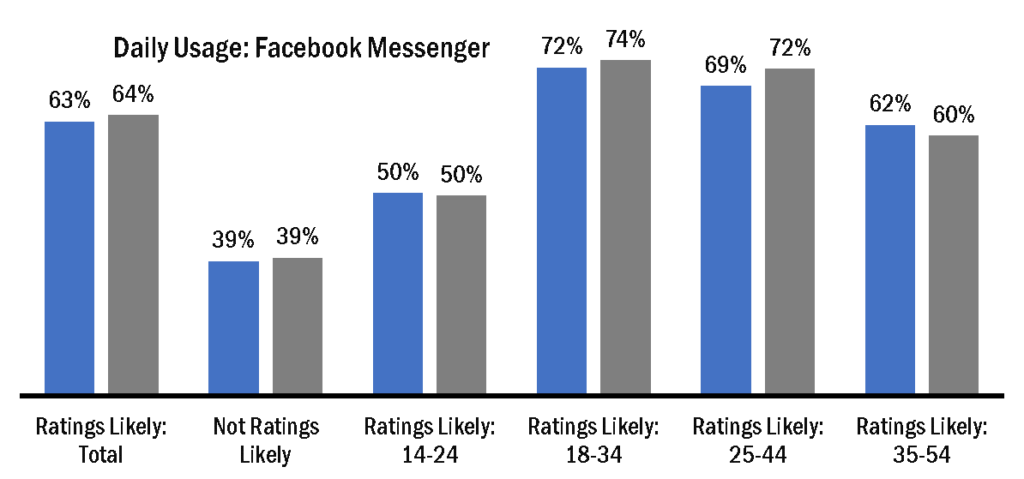 We regularly see listener complaints in client studies saying they can't get in touch with stations. If you use the customer chat plug-in that Facebook has developed for Messenger, you can build an automated digital solution for requests and other station contact. While most listeners will recognize the bot for what it is, good writing in an on-brand style for your station can make the contact fun and useful.
Registration for this new webinar is open here with slots at different times across the week of April 23. We hope you'll encourage those you think would benefit to register as well. We'll cover a lot of ground in the time allotted and will be working hard to make sure we don't waste anyone's time.