NuVoodoo's Ratings IQ Game Show: People Really Win!

Congratulations to Jake Swesey of Cumulus and Bob Neumann of iHeart for winning $20 and $100 gift respectively. They're the winners in the first of two chances to play Million Dollar Media's Instant Win Game attached to interactive webinars showing data from NuVoodoo Ratings Prospects Study 13 from earlier this year.
Attendees of our final Ratings IQ Game Show for the spring this Wednesday, June 12 at 3 PM will have the opportunity to get paid for finding the meters as well. It's a highly interactive 30-minute session, stacked with lots of information … presented as a game show. Space is limited, so reserve your spot today at nuvoodoo.com/webinars.
Note that we're practicing what we preach about celebrating winners – to push back on the perception that contests are rigged or that we never really give away the prizes. In this Wednesday's session we have the results of thousands of interviews with deep heavies and likely ratings participants. The not-so-fine print: the contest is open to employees of U.S. and Canadian radio broadcasters only. Official rules will be posted on nuvoodoo.com prior to the start of our webinar. Register today at nuvoodoo.com/webinars.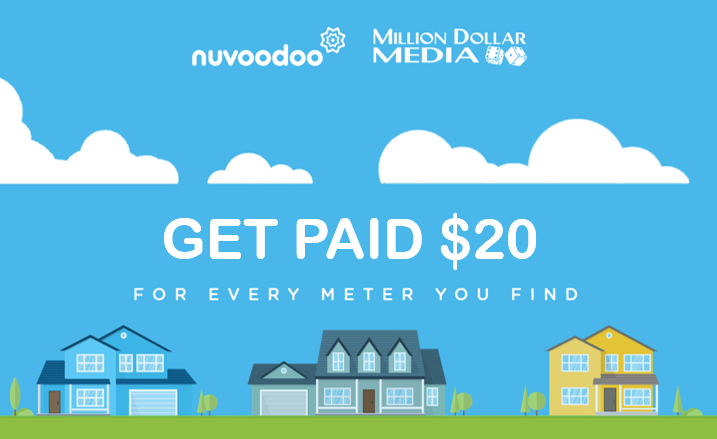 Our next study, Ratings Prospects Study 14, is in the field now. Soon we'll be crunching those numbers in preparation for sharing the results. We'll start with private sessions for NuVoodoo clients and then we'll be launching a new series of free webinars. In this latest study we'll be:
Updating our information on Social Media: usage levels, momentum and trust that they're keeping our personal information safe.
Showing what are the most-effective ad platforms NOW – and how do they vary among different demos, format constituents and the all-important groups likely to play The Nielsen Game.
Checking in on Smart Speakers. Still growing? More households or more devices per household – or both?
Looking at station promotional tactics. What's likely to "move the meter" (or get filled into a diary) and with which demos, format constituents, etc.
Taking a fresh look at contest prizes. Cash may remain king, but what concepts stir the imaginations of FM listeners?
Getting a read on the FM listener user experience. Other businesses focus on UX. How's radio doing via its various platforms?
Digging to find what separates FM from Spotify and Pandora. Convenience? Simplicity? People? No cost?
Seeing how are FM stations are doing at keeping listeners engaged and entertained?
We'll be announcing the first of the next set of webinars soon. And we hope to see you on Wednesday for our game show!