Are People "Sleeping In" During the Pandemic?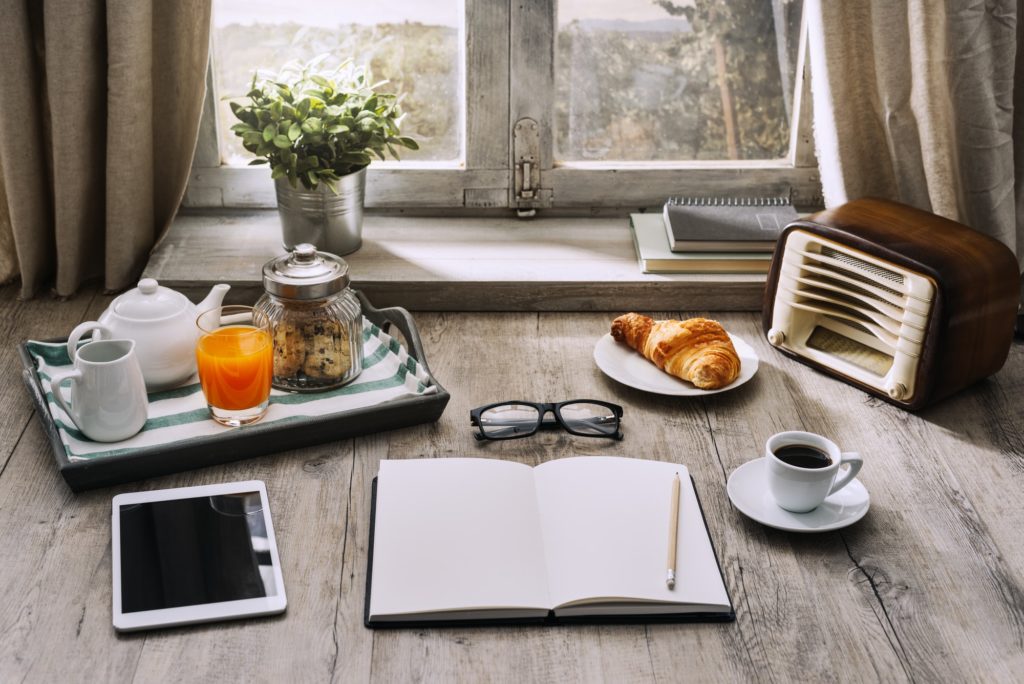 In the study NuVoodoo fielded just before Labor Day and presented at Morning Show Boot Camp (1000 morning show listeners 18-49 across all PPM markets), we set out to learn how wake-up times had shifted in the coronavirus era. We know lives have changed with many people forced to work from home, either for safety reasons or shifting to working from home while their children are schooling from home.
Asked if they're "getting up earlier, the same time, or later than you'd been getting up on weekday mornings back in February before coronavirus," roughly equal numbers in our sample said "earlier" (21%) or "later" (19%).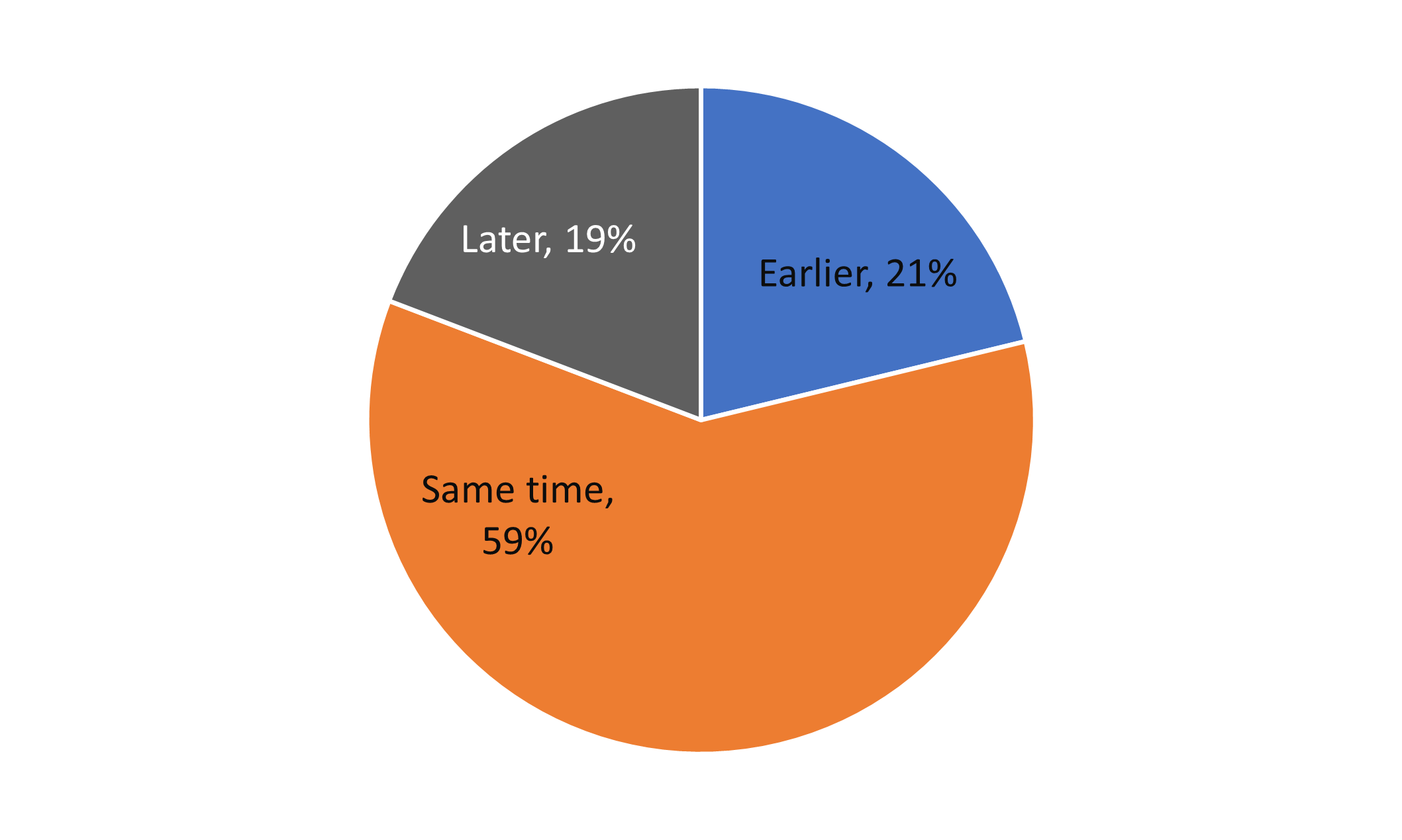 The answer becomes clearer if we break up the sample by work situation. Those working outside the home are, on balance getting up earlier (22% report getting up earlier, compared to 13% getting up later). While a 17% minority of those working from home get to sleep in, a larger 24% group gets up earlier. It's those who are not working, who are, on balance, getting up later (26% getting up later and 18% getting up earlier).

Looking at the cumulative figures showing how many get up at various times through the morning, we see those working from home are in near lock-step with those who go to work outside the home, with nearly 60% of either group awake by 7:00. Work from home doesn't mean sleeping in; it means getting up with the kids, exercising, keeping up with household chores – or maybe finding time for themselves.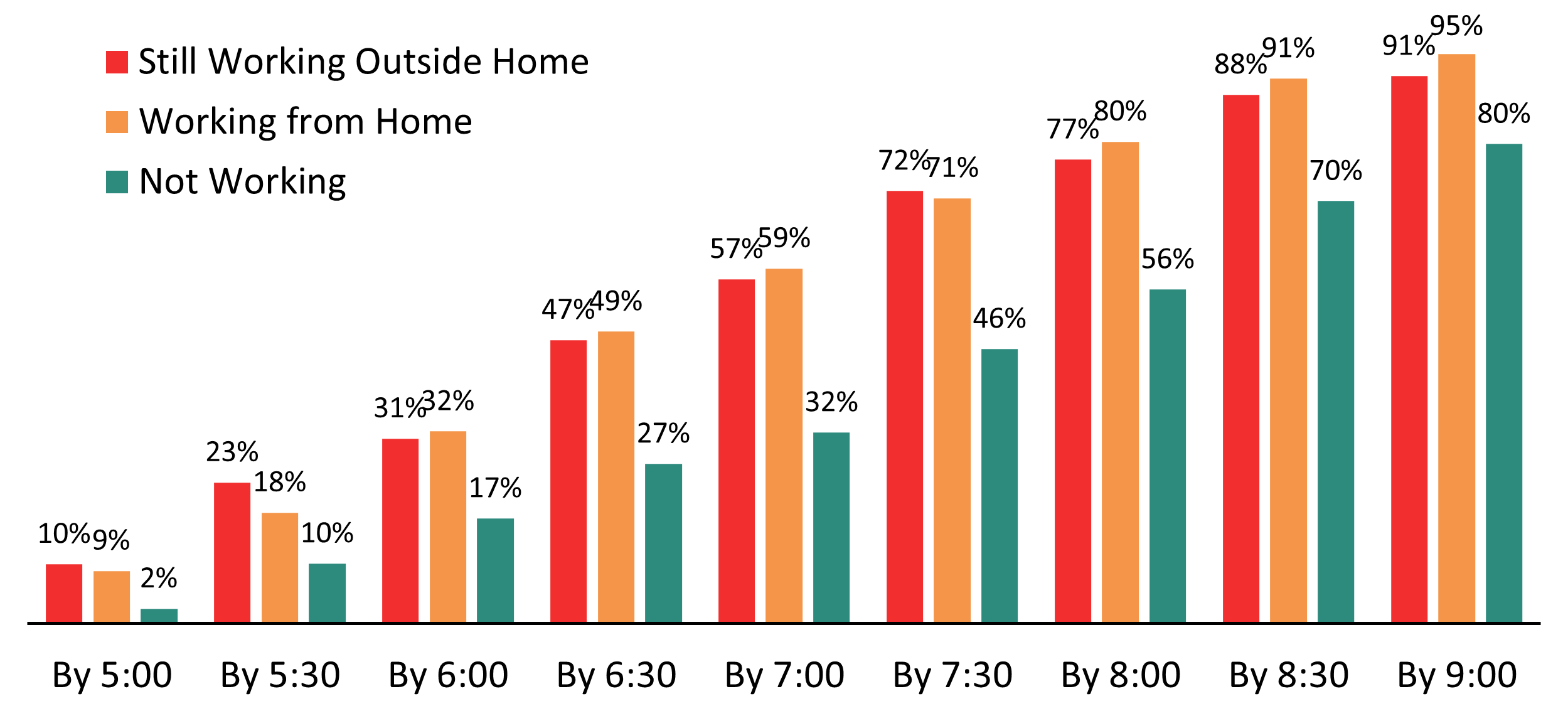 While wake-up times haven't shifted later overall, the number of people staying at home has increased. With radio habits connected with in-car listening for many, you need to think more about listening at home. The car-heavy morning commute may return eventually, but we're going to be playing more for in-home listening for a long time. With fewer radios in homes, we're more reliant on our streams and smart speakers and personal devices. It may take some time for Nielsen to catch up, but radio's digital distribution has to be top notch. Station streams need to sound GREAT. The in-app experience needs to be better than Apple.
These days, people may have a radio on in one room, Alexa playing your station in another room and GMA on in a third room. Your content needs to be so great they find themselves drifting back to where your show is playing … and end up buying another Echo and turning off the TV. In the broader scope it's about repurposing and redeploying content wherever and however the public wants to connect with it. In the narrower sense it's about everyone involved with a morning show contributing everything they can and working to make it sound PERFECT in every way they can.