Coronavirus Vaccines: A Sticking Point?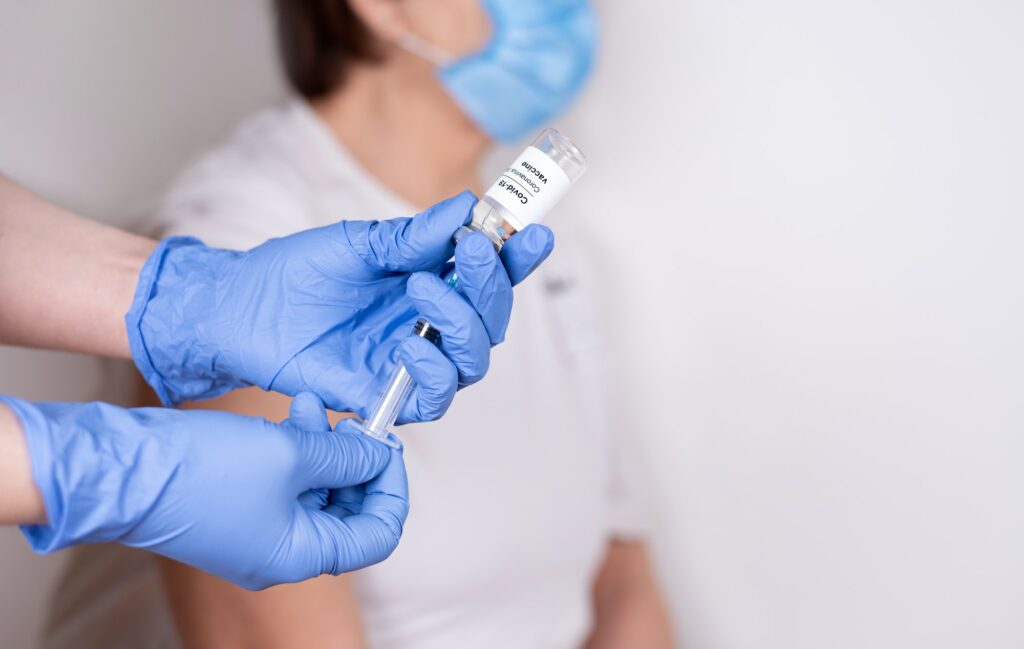 The All Access Audio Summit starts on April 21 and the NuVoodoo session, "Big All Access Audio Summit Research Presentation" is part of the opening day schedule. We've pulled in data from the 3,329 respondents in our Ratings Prospects Study 17 from earlier this year, 1,099 respondents freshly fielded in one of our new ASAP Studies to update important numbers AND the million-plus respondents from the daily tracking study we began on March 9, 2020 to look at attitudes and concerns surrounding the pandemic.
Most of our clients at NuVoodoo are commercial broadcasters, so the outlook of the wider business world is always our concern. When consumers are spending more, businesses are advertising more and radio revenues are up. So much of the future now hinges on the nationwide vaccine rollout. Conversations are often dominated by vaccinations: How did you get an appointment? Where did you have to go? Did you have any complications?
At the start of 2021, we began tracking whether people were planning to get the vaccine – or whether they'd already gotten a shot – as part of our daily tracking program. Among the 3,941 respondents we've asked about vaccinations in April, 26% say they've already gotten the vaccine (in red in the chart). Another 33% say they're eager to get their shots (in gold). Another 23% say they're waiting to see if it's safe – down from 34% at the start of the year. But, 13% appear to be hardened anti-vaxxers declaring they're not getting a vaccine – up from 9% in March.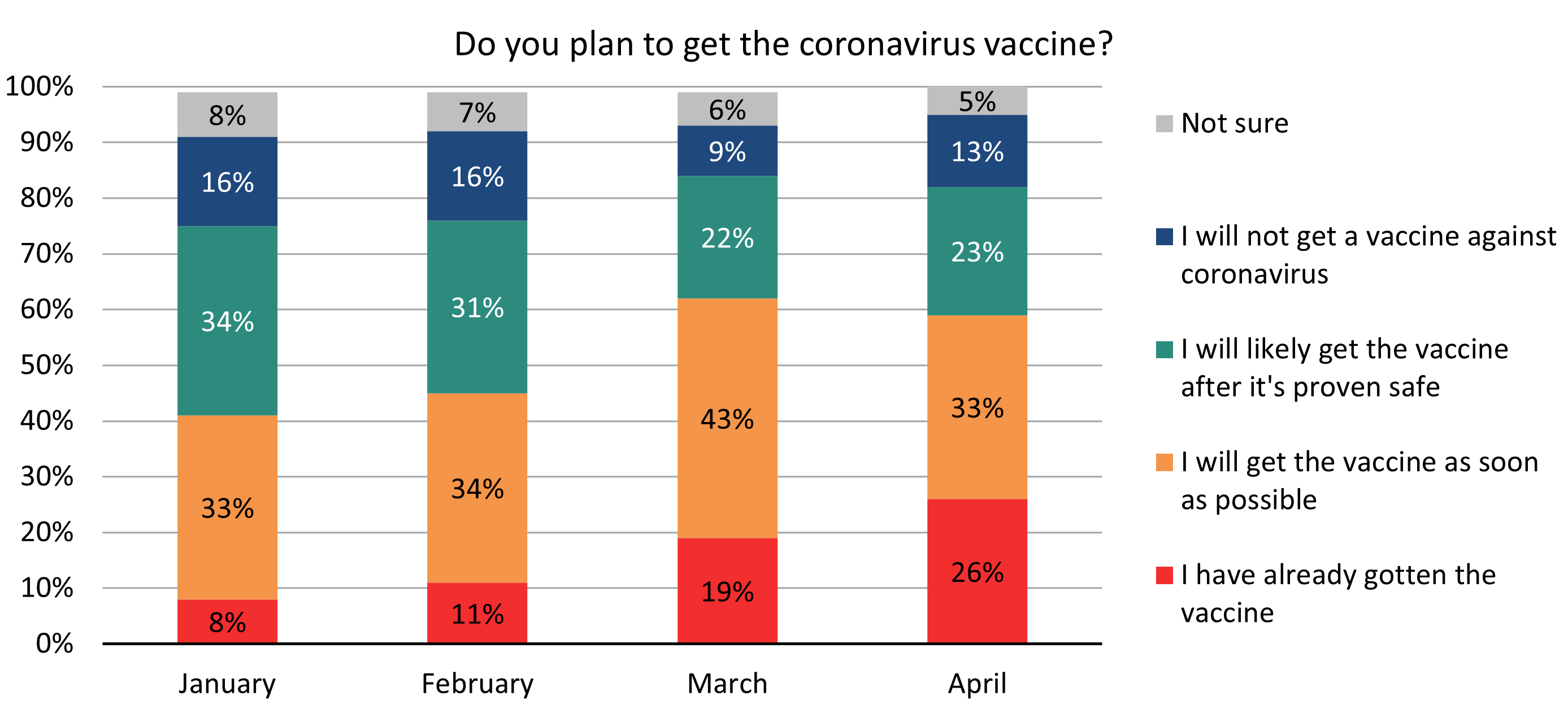 While it's great to see the steadily increasing numbers on vaccinations, it's upsetting to see the anti-vax number tick up in April, possibly a result of the CDC decision to pull the J&J vaccine out of distribution for further study. We'll dive into the regional numbers on vaccinations, along with the numbers on people working from home. We'll also ask respondents to predict where they'll be working by the end of the year – to try to predict whether the work-from-force is here to stay. And, we'll look at what they're listening to while they're working from home – along with a ton more:
What things that stations can be involved with are listeners EAGER to do as things open up with more vaccinations?
How connected are people with the radio stations they listen to?
Have their music era tastes shifted during the pandemic?
Are they happy listening to DSP's (Spotify, Amazon, Apple, Pandora)?
Does anyone really listen to FM streaming on a smart speaker in their bedroom?
Do Social Media posts actually connect listeners with radio stations?
Which contest prizes get the biggest attention among those who matter most?
What's the 30,000-foot view on DJ's? Do they make listening better for a majority of listeners?
How many say they would pay monthly for a commercial-free version of a station?
We'll cover all of that – and try to leave some room for Q&A at the end on April 21 at the All Access Audio Summit. Register at allaccessaudiosummit.com.