5 Things We've Learned Producing Virtual Events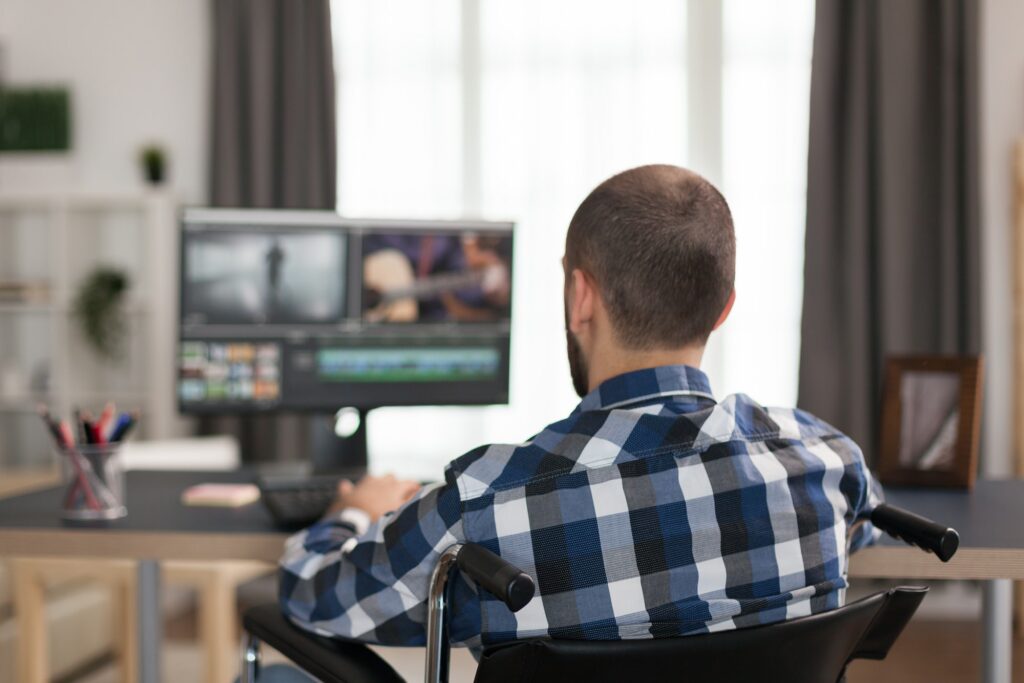 Learning these lessons was neither cheap nor easy.
Our digital roadmap for 2020 and what we ended up doing were not exactly similar.  Like everyone, we had to throw out our plan in March when it became clear the world was shutting down and pivot as fast as we could towards products and ideas that fit with the reality of life under the pandemic.
In our digital department that meant virtual events.  One of our clients had a trade show scheduled for May 2020 and asked us in early April if we could deliver an online experience that would cover 16 hours of content sessions, live Q&A, over 30 virtual "exhibits," along with CRM integration and an RSVP system.
It turned out we could, but it was quite an undertaking.  A year later, we've done over 100 events, streamed thousands of hours of content, registered tens of thousands of users, and built out a featureset from a roadmap that didn't even exist this time last year.
Here are five key takeaways from that experience:
#1: Virtual events have more in common with a TV or radio talk show than they do on-site events.
Users tune in at an appointed time to see a blend of information and entertainment with sponsors and even commercials woven in.  It's more like Good Morning America or the View than it is milling around a hotel lobby or wandering through an exhibition hall.
To do it well, that means investing in a professional host and graphics package to tie the broadcast together.  It means prerecording as much as you can, making a broadcast rundown, and sticking to your posted schedule.  It means interactive features like chat, polls, contests, and making sure people watching can "dial in" to ask questions, like callers on a talk show.
It also means making sure your experience is accessible on the device the user wants.  You don't know if they're kicked back watching on a big screen, answering emails on a desktop with the show going on their second monitor, or watching on their phone while they're cooking lunch.
There's a reason this point is the first: If you put on a good show, you'll provide maximum value for your sponsors, presenters, and your own brand.  Miss on this, and you missed on everything.
#2 Attendance follows certain patterns.
Every event is different and each audience has its own quirks, but we've found that for free events lacking a world class hook like an A-list celebrity appearance or mandatory attendance from an employer, 40-60% of the audience that RSVP's actually showing up is the norm.
For paid events we typically see the bulk of conversions happening in the final week to ten days prior to the event going live.  In a world where you don't have to book travel or hotel it makes sense for most people to save the purchase until the final days.  Ticket prices are always a roll of the dice, but for established events or events with well known presenters or entertainment, we've seen $150 or even $300 tickets sell quite well.
It's tempting to think that marketing can be confined to that small window, but there's a cumulative effect that happens when you promote further out.
It's easy to panic 45 days out when you've only sold a few dozen tickets, but that's pretty normal in the virtual events world.  It's tempting to drop the ticket price but our clients who have held the line have ended up quite happy.
#3 On Demand is a big deal.  Treat it that way.
It's tempting to treat a virtual event like a political campaign: Everything leads up to one big day and then after that it's just over.
When only the 40-60% of RSVP's show for the day of the event, remember that you have just as many people (and possibly more) that indicated interest in the content.  All it takes is leaving the content online and continuing to promote once the "Main" event has passed to reach them.
The long tail for virtual event on-demand is just as real a thing as with any other content, so it's important to have a plan to get the videos up quickly and continue to promote and market it, even after the event ends.
In addition, first party data from post event registrations is gold in the changing ad market.  Having timely, high value content available drives signups in a way few things can.
#4 Make sure to provide real value for sponsors.
For our first events we did a virtual "Exhibit Hall" where each sponsor could display videos, PDF's, and have their reps chat one on one with booth visitors.
Unfortunately, we found that when we did a good job with the main broadcast and content sessions, visitors tended to skip out on the exhibits.
We've done experiments with contests, entertainment and various other "hooks" to get people to visit online exhibits, but it's always a slog.
The best approach we've found is to integrate sponsors into the main sessions in such a way that the users don't need to leave the broadcast UX to engage with the sponsors.  Having elements like banners, links, and even forms appear and disappear automatically has been the most effective approach for us.
Then the trick is to make sure your data backend is robust enough to be able to use the visitor behavior to set up targeted follow up email campaigns, online ads, and even provide lists of hot leads for the sponsor's sales team to use.
Sponsors are always pleased when you can show users engaging with their brands and then hand them a list of prospective new customers, and virtual events can provide all of that.
#5 People like digital more than live for certain elements, so emphasize those things.
We actually had a client ask us to simulate a "real" exhibition hall on a virtual event.  They wanted a virtual lobby with a 3D environment where your avatar would need to "walk" from virtual exhibit to virtual exhibit and then stand and wait for the virtual "reps" to speak with them.  Our response was to ask why we'd carry forward the inconveniences from a live event to the digital space for no benefit.  We never did get a real answer.
There are many wonderful things about gathering in person that digital can't fully replace, so it's better to focus on the things that digital does well.
Digital events are cheaper, less time consuming, and more convenient all around.  You're not going to wear out a pair of shoes doing events online, online chat means sales reps can handle multiple conversations at once, and no one is going to charge you $50 to use the (slow) wifi.
You can curate your own experience.  You're not committed to be in a certain city and space for 18 hours, you can just dip in and out for the sessions that interest you and still be able to pick up the kids at 3:30.
Best of all, if you do find yourself on a Zoom call while that key session is happening, you can always catch up with on-demand, and make sure you submitted your question ahead of time.
Once the world starts to re-open, we hope to keep the benefits of a digital UX while incorporating it with whatever the on-site experience ends up being.
We expect smaller in-person conferences for the next few years that use digital to make up the difference.
Our dance card for virtual events remains fairly full in 2021 and we've had a great time learning about the space, getting to know our clients in a different way, and pushing the envelope on what's possible with the technology.
Like all of us, 2020 took us off the edge of the map into uncharted territory which isn't always the most comfortable place to be.  Since NuVoodoo is a research company at our core, we've commissioned a study to gather information on what virtual and in-person event attendees and sponsors need in a post-pandemic America.  A reality check for our new reality, if you will.
We'll be presenting our findings on how people are feeling about large gatherings, travel, work from home, and the experience in virtual, in-person, and hybrid events.
You can RSVP for your slot here:  https://webinar.nuvoodoo.com – hope to see you in June!