The All Access Audio Summit: The Case for Virtual Events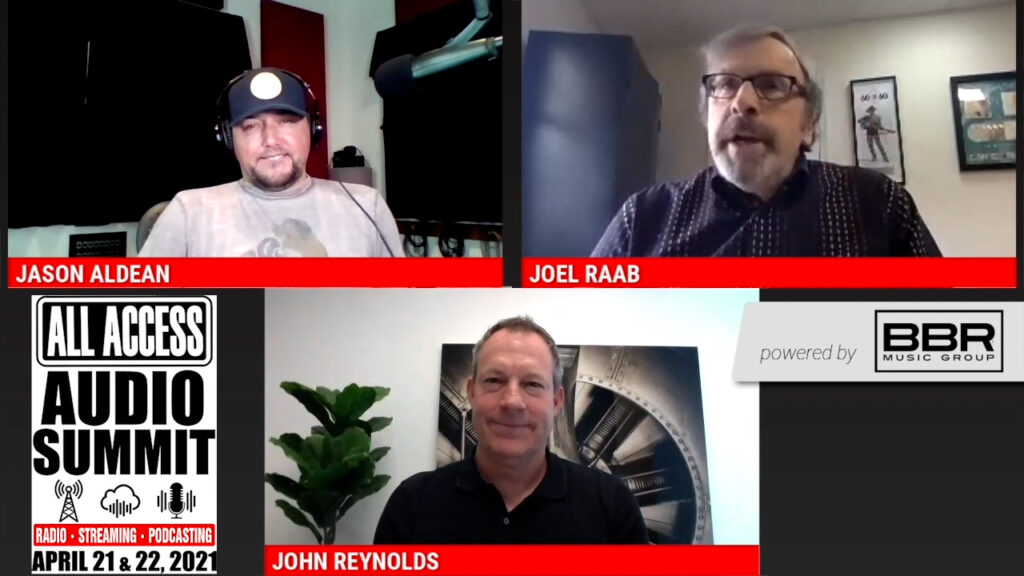 In the "before times," conferences and meetings were part of the annual plan. Getting together. Learning together. Eating and drinking together. Spending lots of money. This past year has helped us focus on the actual purpose of the events that people consider attending, and we've found some real benefits to the virtual event – and things to think about as the new normal starts moving back toward the old normal in terms of travel, contacts and what we do together in groups.
NuVoodoo had a broad view of the All Access Audio Summit this year. With Joel Denver and his team, we produced the event, recorded every session and also participated as session presenters and attendees. So, from the perspective of the producer, the presenter and the attendee, we'd like to share some true benefits of the virtual event as we consider how to come together as work and social communities from now on.
AS CONFERENCE PRODUCERS
GET THE SPEAKERS & GUESTS YOU REALLY WANT
"Sorry, it's my daughter's wedding." "Shareholders meeting that day, sorry." "That's when I'll be on vacation." These are the excuses conference hosts get all the time. None of them work for a virtual conference. You can't record with me on the 7th? How about we do it on the 15th? The busy executive or expert who can't take two or three days to go out to the opposite coast for a one-hour session can sit at her desk alone, or with other executives and offer up a powerful session in an hour. No excuses. And as the producer you immediately provide more value to your attendees!
BETTER SESSIONS
When sessions are recorded, people prepare more. It shouldn't be true, but it obviously is. If it's captured for eternity, you don't want to appear unknowledgeable or unprepared. It's not having a panel prep call a month in advance, running to the hotel and back to the green room right before the session, and winging it. All of the All Access sessions showed engaged participants who had truly prepared. They were engaged with each other and engaged with their subject matter. I'd suggest it was the best conference of its kind I've ever attended.
LESS TECHNICAL STRESS
While there's always a prayer that there's not a power failure or bandwidth interruption on the virtual event producer's side, session production involves much less technical stress. Sessions run ON TIME. They're pre-recorded so flubs are edited out. A 45-minute session is 45 minutes. The slides are timed properly. There's no font problem in the display. No one trips over the cord to the projector. The list goes on and on, but the end result is a much better, more engaging technical show. Not to mention the fact that as the conference host, you don't have to chase down the catering manager to find out WHERE IS LUNCH? THE BUFFET SHOULD HAVE BEEN HERE 20 MINUTES AGO!!!!!!!!!
NO FLAKES
I've seen the conference host run around the hotel looking for the panel participant who disappeared 5 minutes before he was to be on stage. I've seen the endless talker go on and on and on while polite social convention keeps the host from saying, "Shut up – your time is up." A virtual event reduces that stress. You create your run of show, schedule and pre-produce, edit to time, and watch the chat and answer the questions your guests ask. And breathe easier!
AS ATTENDEES
(Benefits the Conference Sponsor Can Share with Potential Attendees)
YOU DON'T MISS SESSIONS
How many times, when attending a conference, have you looked at the schedule, headed to the session you really wanted to attend, met a client in the lobby and ended up going for a cup of coffee instead of attending that session? Personally, I've paid full freight for a number of conventions only to spend the entire time in the lobby and never making it to the sessions at all. Virtual conferences allow you to see the sessions you want, when you want, days or weeks later. You don't miss a thing.
YOU CAN DO YOUR DAY JOB
Spend a day traveling, check into the hotel, run to the room to check mail, run down to the lobby to meet a co-worker, run to the opening session, figure out what expensive restaurant to go to for dinner, make it back in time to send that report. Wake up. Meet. Run. Attend. Work. Repeat. Convention travel, quite simply, sucks. When you're trying to maintain your business, socialize, attend sessions, network, sell, perhaps meet potential employees or corporate peers and get your work done, a convention is, frankly, exhausting. Things slip through the cracks. You either miss out on the conference or miss out on that client conference call or fail to deal with that office crisis. This year, for the first time, I saw all of the All Access Audio Summit. It played next to me while I did my work. I was able to stop and pay close attention to the best of the sessions. I was able to go to "silent" when a client called. I went back and saw the sessions I'd missed when they were posted. I was able to "see" friends in the chat. I was able to network in the networking lounge when it was convenient for me. All from the comfort of the room that during COVID I've lovingly named, "My Cave."
THE PRICE!
No airfare. No car. No hotel. No restaurants. Lower conference fee. Virtual events make amazing content available to a broader and frankly, more engaged audience. No waste. You get real value for the dollar paid. You can squeeze every minute out of the sessions, go back and re-view things you want to and truly pay attention to what's going on. More value. Less cash. That's a win.
MORE NETWORKING OPPORTUNITIES
When you attend an in-person session, you might offer up an opinion to the guy sitting next to you. You might have a question that you think and don't share. You might bump into someone in the lobby you hadn't expected to see. At a virtual event, you have an engaged chat opportunity. You see who's there. You can check and find people you're looking for. You can go to the networking lounge and talk to people you don't even know and find even more knowledge or business opportunities there. And as you share reactions to the sessions, you find commonality with the audience. You find others who have the same questions. And you have the opportunity to directly engage with the panelists themselves. Besides that, you can do it in your pajamas.
More opportunities for more attendees getting more out of each session.  In our opinion, that seems like a win/win for both the Producer and the Attendee.  The future we see is a future where those who can spend the time and the money and must be on-site for various reasons (and there are some good ones) will attend in person.  And the guy looking for a job, wanting to engage with a new industry, consider whether or not to offer his wares, or just network with a few people he knows can attend from the comfort of his own cave.  The only downside we can see is the fact that during cocktail hour, you'd have to BYOB. 
If you would like to know more about the virtual event space, or have any questions at all, please send us an email at tellmemore@nuvoodoo.com.