The CDC Sounded the "All-Clear." Are Listeners Ready to Get Back to Normal?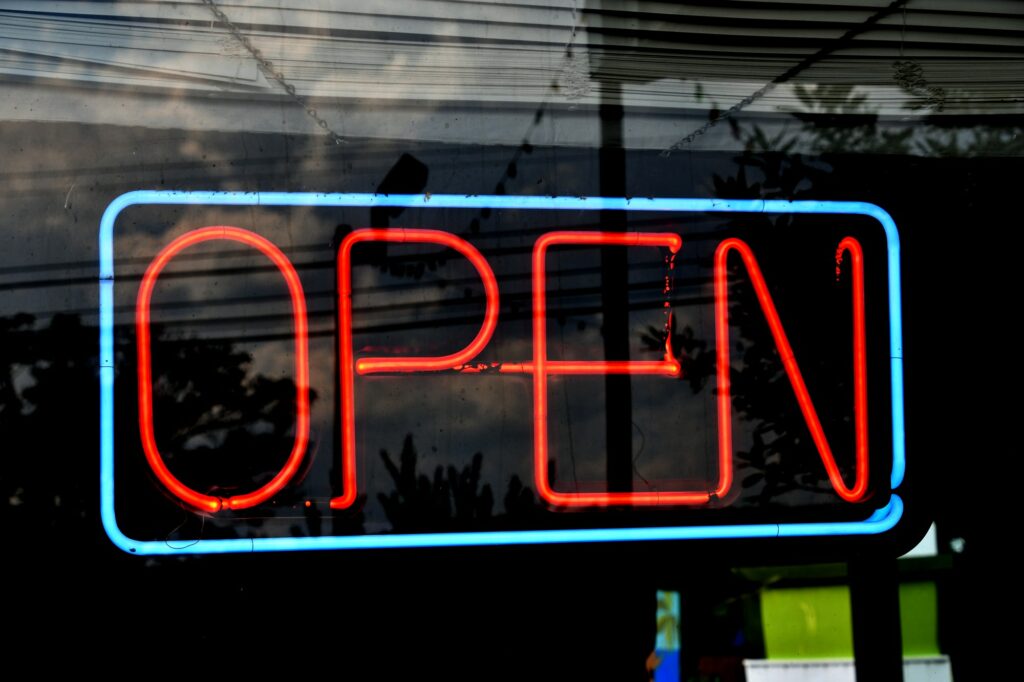 The NuVodoo team was encouraged by the CDC's recent announcement that vaccinated people could essentially return to a so-called normal life. The news is especially encouraging for radio. PUMM levels are intricately tied to out of home listening. The more cars on the road, and the more people working once again from the office or job-site , the faster and higher the average quarter hour rating bounce could be. More shopping, more dining out and more willingness to gather for concerts and events could lead to an advertising windfall for radio during the back half the year. Or so the theory goes.
We gave the news-cycle five days to play out and then took the temperature of 1,100 adults 18+ in a nationwide study (compensated respondents, sample balanced by age, gender, ethnicity and geography). The data that came back tempered our optimism with a bit of a reality check. We know that perceptions are slow to change, and despite the encouraging health news recently, Americans are still flashing the caution sign. In this first of many planned studies, we focused on the summer ahead. Here are some of our top findings.
36% of those Americans queried are either still undecided about getting COVID-19 vaccinations or have made up their mind that they will not get vaccinated. The remainder of respondents reported that they have received at least one shot of any of the three approved COVID-19 vaccines.
The study, conducted five days after the CDC updated its guidance to relax recommendations for wearing masks as a preventative measure against COVID-19, also revealed that just shy of one in every two American adults still plan on wearing masks this summer, whether or not it is required.
The study further probed respondents' feelings about the return to live events as the world reopens.
About 1/3 said that they will only get together with vaccinated members of their family or friends this summer.
More than half of Americans consider indoor events attracting 1,000 or more people to be very unsafe to extremely unsafe.
At least 1/3 of Americans consider outdoor gatherings of greater than 1,000 people very to extremely unsafe, and more than a quarter of Americans view gatherings of 25,000 people or more outside very to extremely unsafe.
Even smaller events of less than 250 command no better than a plurality of Americans who think they are very safe to extremely safe. More than half are either undecided or characterize smaller events as somewhat safe to extremely unsafe.
Here's how Americans rate the safety of various indoor and outdoor gatherings based on crowd size. Each segment rating is expressed in terms of % of respondents: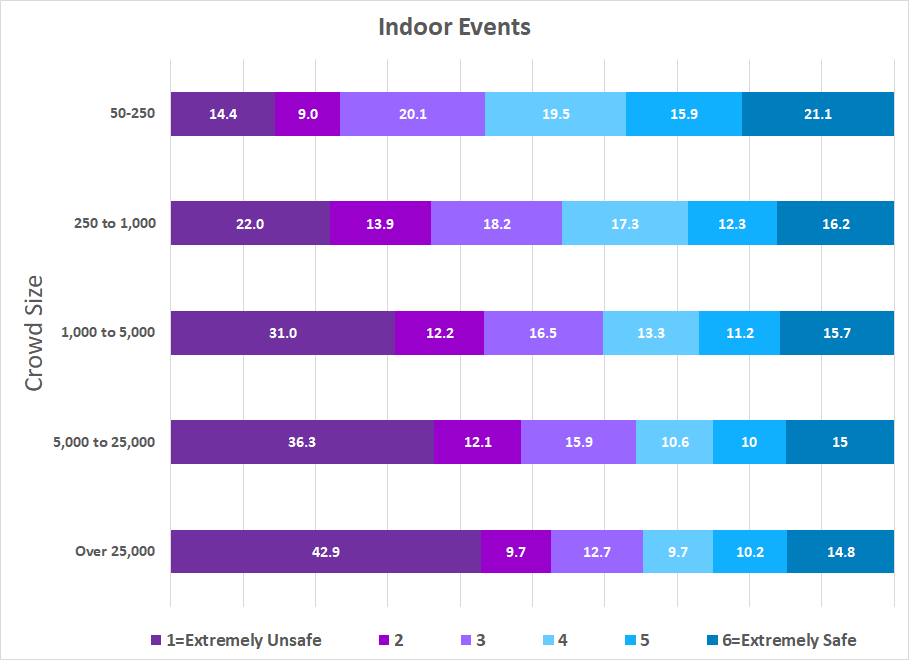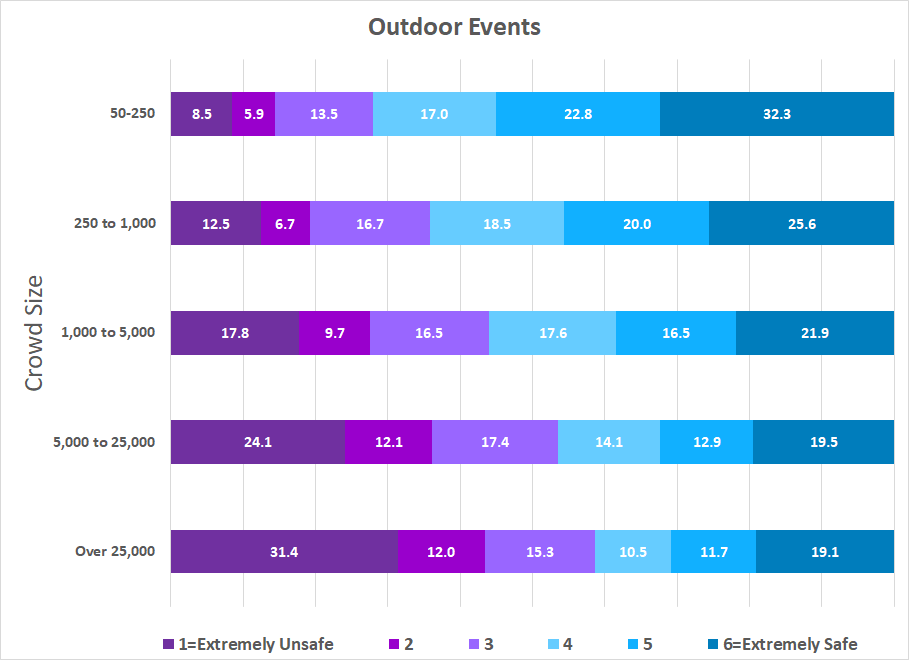 The data suggest that any return to normal will likely happen in fits and starts, and broadcasters along with their advertisers should temper expectations for in-person gatherings of any size over the summer. We assume that if the CDC's confidence in vaccines' ability to protect holds steady (and fewer Americans succumb to illness after venturing into crowds), there will be a self-reinforcing wave of confidence that could accelerate the trend toward normalcy. If all goes well, radio may be back in the driver's seat by fall.
We are putting together our semi-annual Ratings Prospects Study to field in June, so we can report back to you in July gauging America's appetite for returning to school and work. We're naming our webinar "Reboot the Commute," and part of our focus will be on out-of-home listening. We'll probe for opportunities for radio to recapture listening occasions and share findings about new habits that have formed over the past fifteen months that will make radio's job harder. What would you like to learn? If there's something that you think would be relevant and beneficial to radio broadcasters across the nation, please drop us a line at tellmemore@nuvoodoo.com.