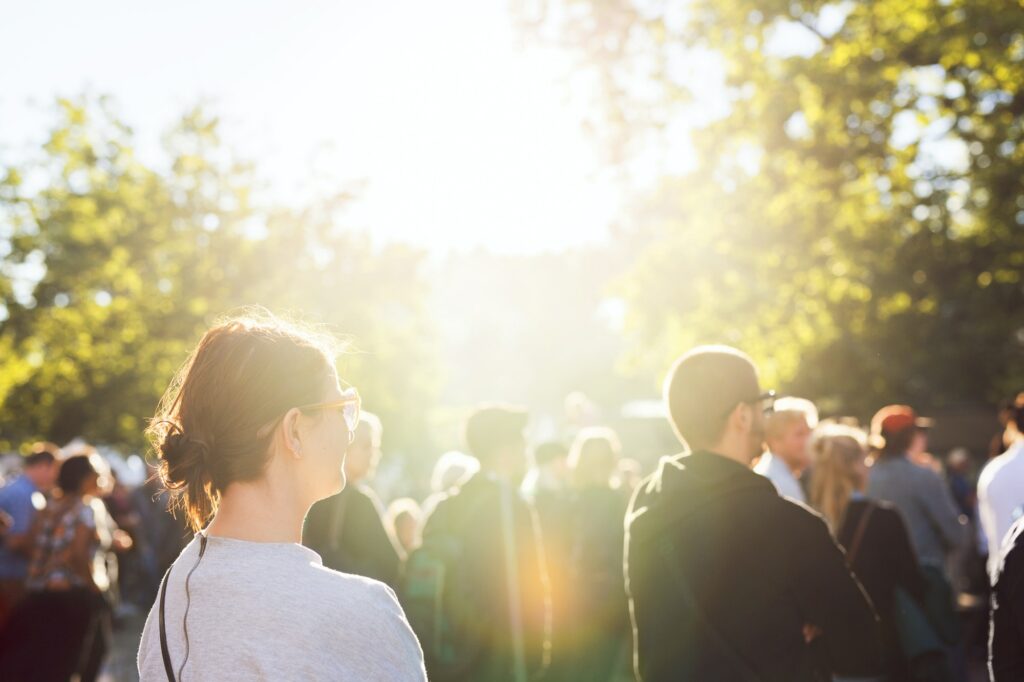 We wanted to update our information on vaccinations and event attendance in light of the recent full FDA approval of the Pfizer-BioNTech COVID-19 Vaccine and as cases continue to surge with the Delta variant (and as arguments about masking and vaccinations continue). The research we're showing here is brand new: 1,854 adults 18-64 nationwide, balanced by age, gender and geography, fielded September 9-10, 2021. These are current data.
Among these 18-64's, we show 47% fully vaccinated, with another 10% having had the first of the two-shot vaccines – meaning 57% are at least partially vaccinated. There's another 5% who say they're trying to find time to get vaccinated, which is a serious issue for those who can't afford a day's possible downtime. There are 20% who are not interested in getting vaccinated at all and another 18% who say they're still researching facts about the vaccines or aren't sure about getting vaccinated.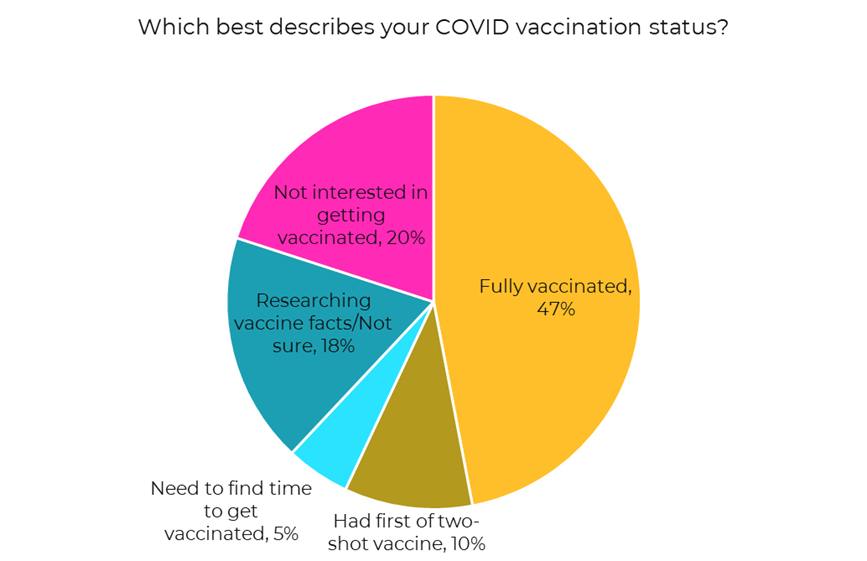 When it comes to in-person attendance for event types in which radio stations might participate we see strong differences between those who are vaccinated and those who are not. Many of us yearn to get back to big indoor concerts. As it stands now, 30% say they'd definitely attend right now, with an additional 12% to be recruited with proof of vaccination required for admission.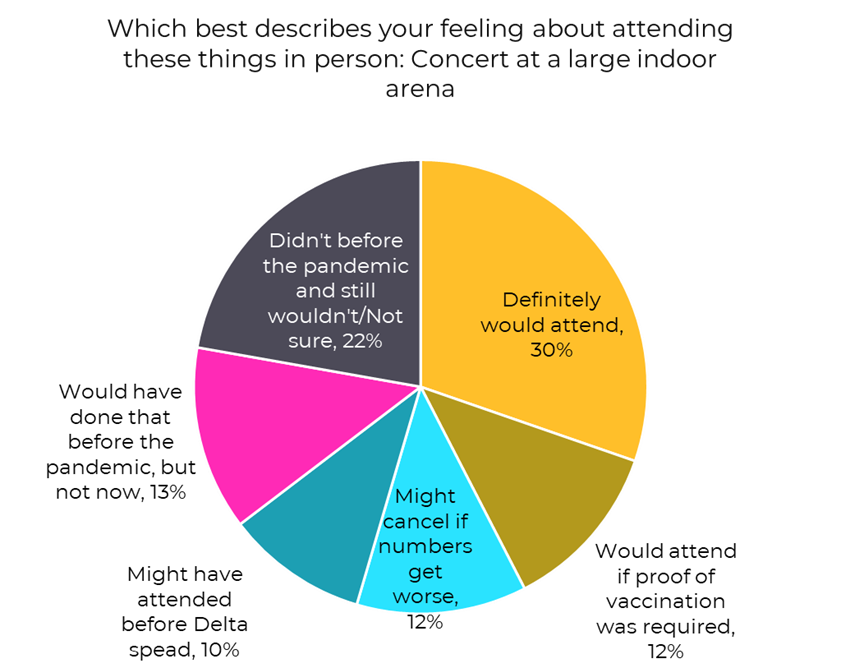 Those attitudes play out very differently among vaccinated and unvaccinated groups. A 40% plurality among the unvaccinated group say they would definitely attend a big indoor concert. Among the larger group of at-least-partially-vaccinated people, the percentage saying they'd definitely attend drops to 23% – and a sizable 16% would attend if the event required proof of vaccination.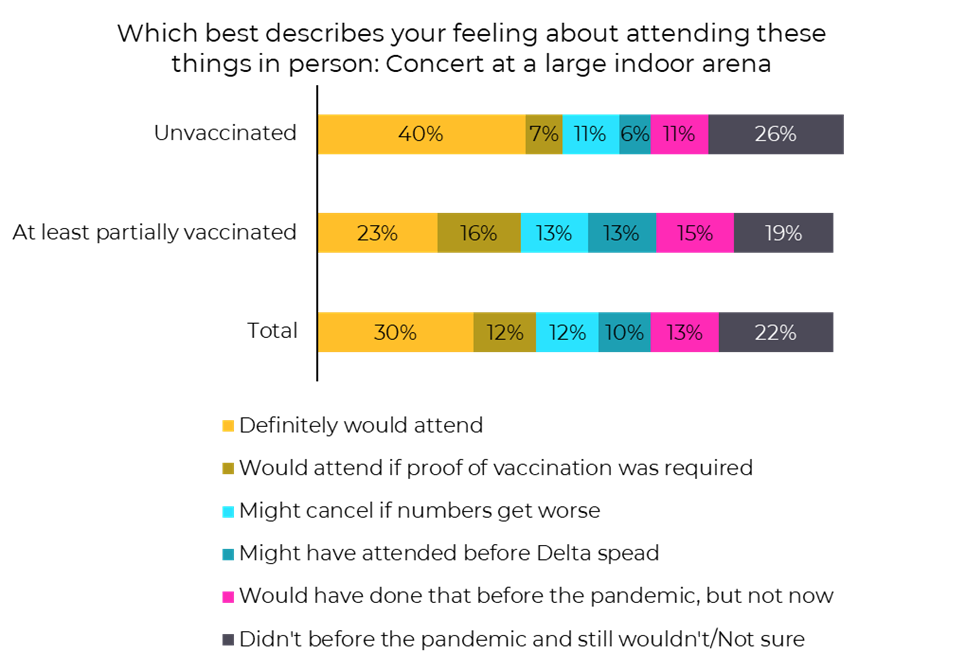 While we're not showing all the data here, we see that dynamic playing out across the events researched: Unvaccinated people are more willing to attend, no questions asked; but close to that proportion of vaccinated people would attend – with proof of vaccination required.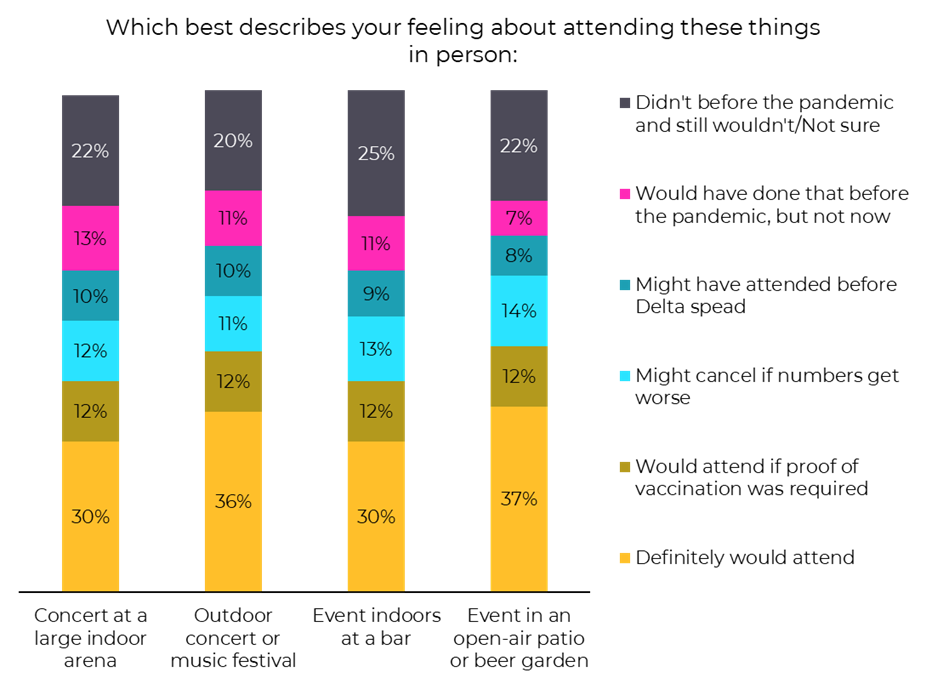 We paired off a number of indoor events versus outdoor event equivalents. Since it's consistent with the advice of health experts that outdoor events are less risky than indoor events, it makes sense that outdoor events are enticing to wider groups. Regardless of vaccination status, people want to feel safe and still be able to enjoy the activities they love.
Here's to a fall season finding a workable balance of fun and health safety.