NuVoodoo Adds New Out-of-Home Marketing Programs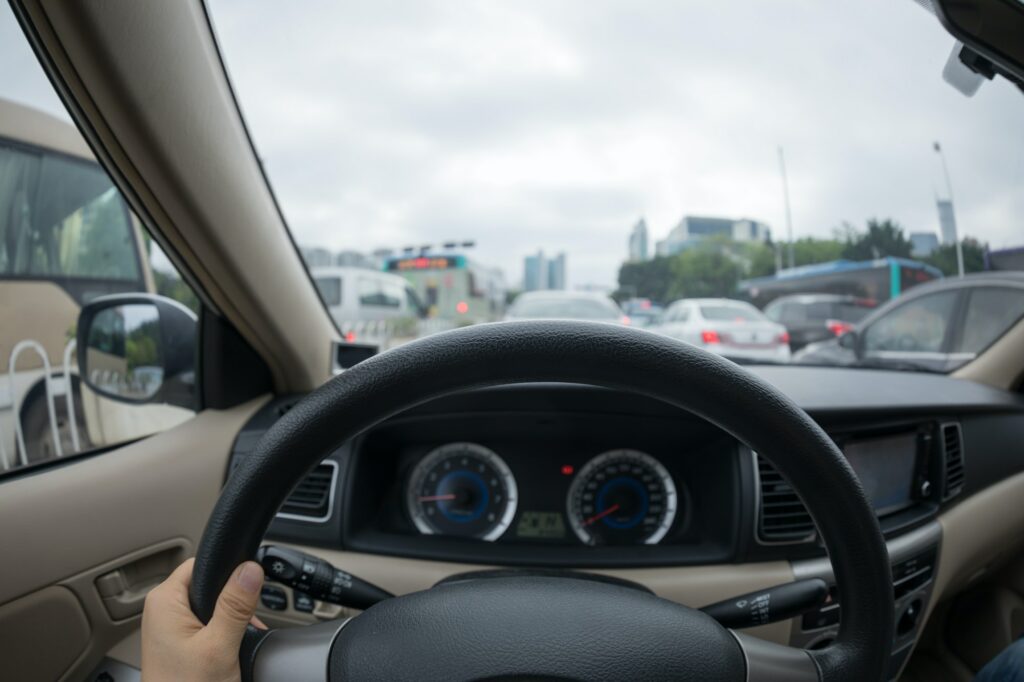 A brand-new NuVoodoo Quick-Turn Study fielded in the past few days supports the observation we made last week that people feel there's more traffic on the road now than there was this summer. A fresh sample of 1,855 adults 18-64 nationwide tells the tale: about 40% perceive the traffic in their area has picked up since the summer.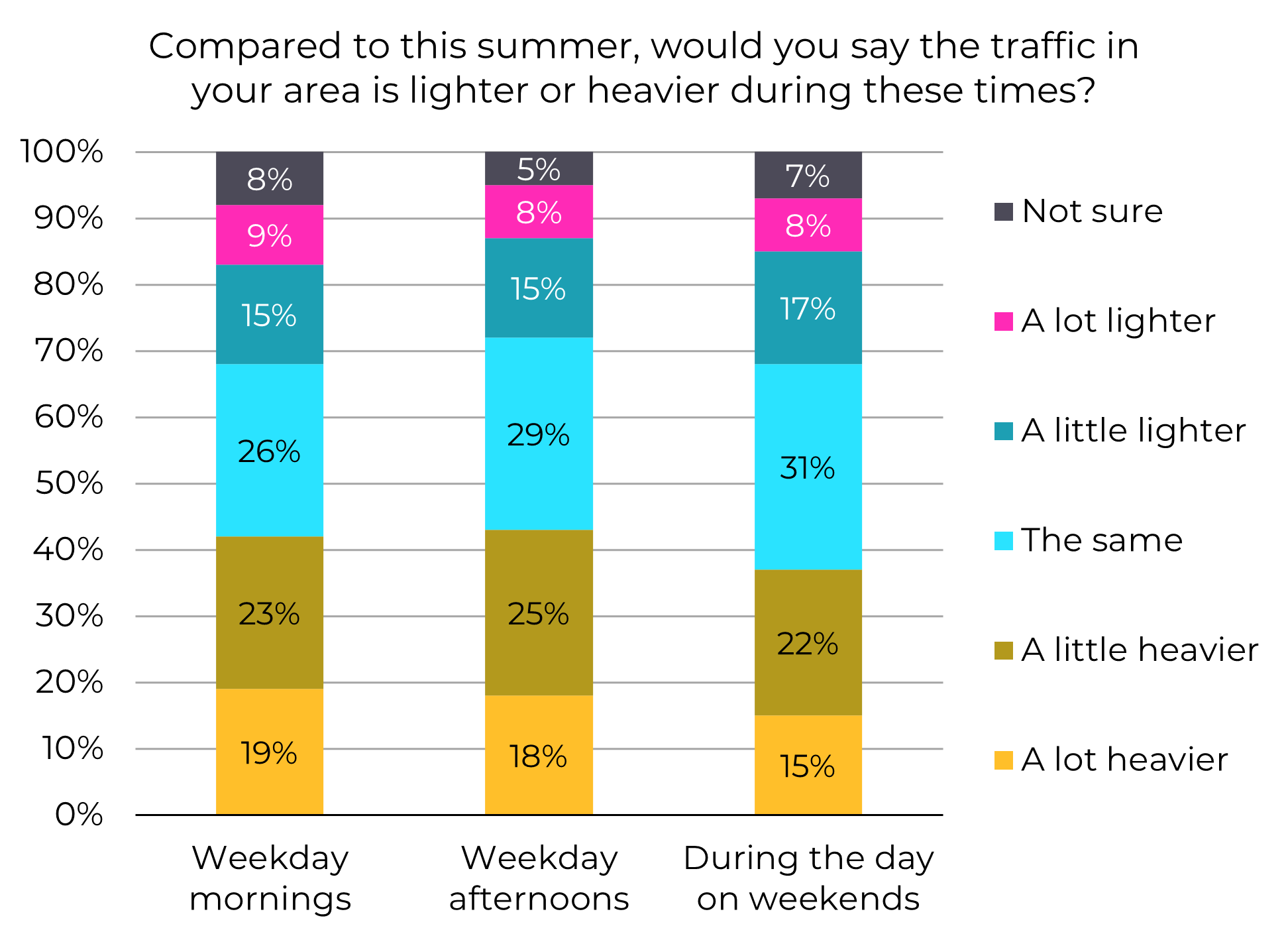 And that feeling spreads across the nation. Below we're showing the percentages who say traffic is a little heavier or a lot heavier in their area compared to this summer by region. Even in the midwestern states, strong numbers feel there's more traffic now than before – and that's good for radio.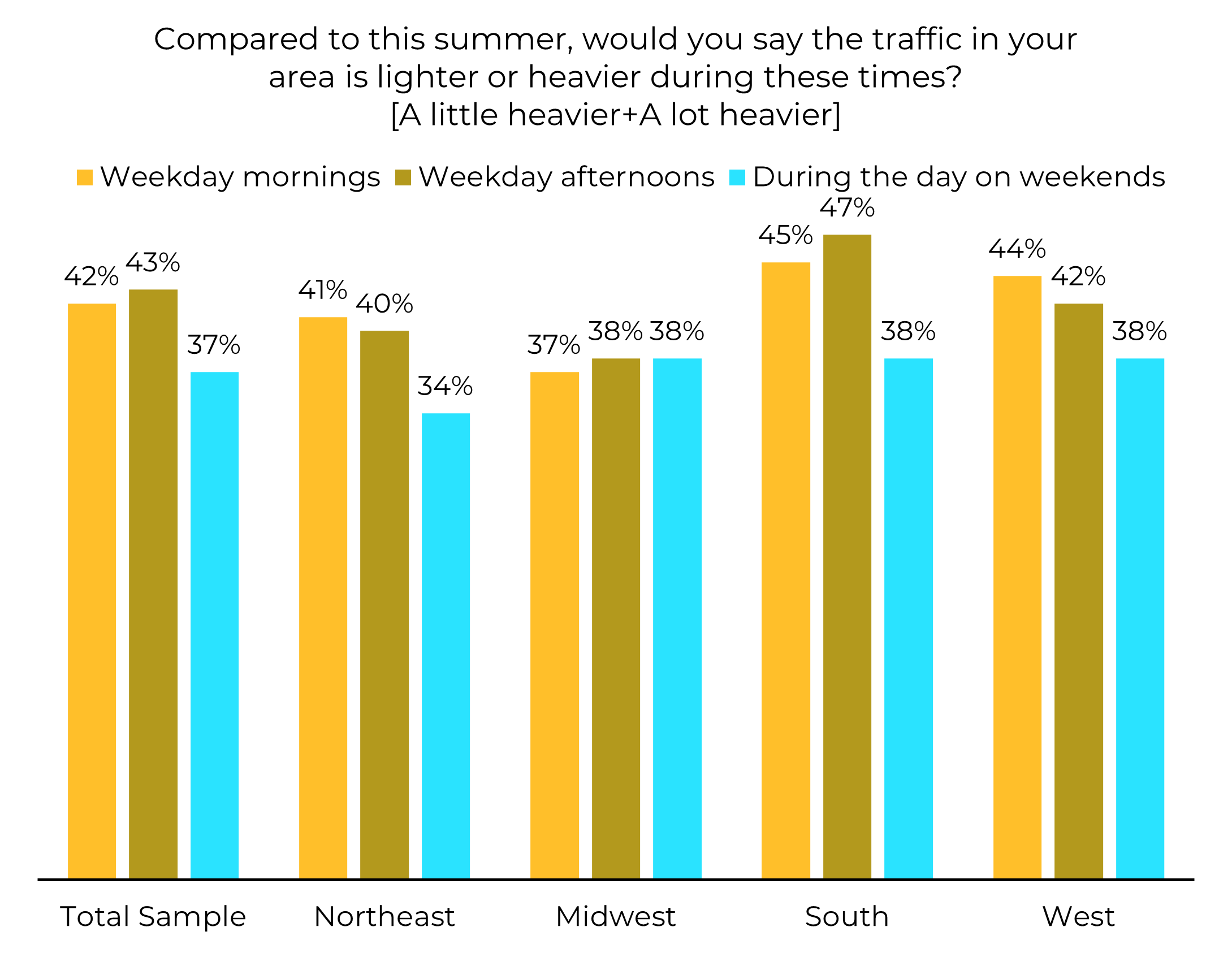 To take advantage of more drivers on the roads, the NuVoodoo marketing team is pleased to roll out marketing programs including digital billboards, digital transit shelters and other signs through which the advertising can be purchased programmatically – the way we manage all of our digital campaigns for radio stations. The new three-letter acronym to know is OOH, for out-of-home.
These new digital assets allow us to focus on hot zips to establish a dominating presence in the parts of the metro where meters are placed or diaries fall. Then we geo-fence every billboard, transit shelter and other out-of-home asset, so that when people and their smartphones pass within the confines of the geo-fence we are able to build frequency by retargeting devices that match the station demographics.
To make sure we do it right, NuVoodoo has added a new member to our team with deep expertise in digital out-of-home media. Andrea Parikh joins NuVoodoo after a decade and a half at Clear Channel Outdoor. There, she led the development and rollout of digital out-of-home, mobile and other data products; responsible for 47 markets in the US and across the Americas, she helped develop local, regional and national ad solutions.
Andrea says, "I'm excited to work with NuVoodoo on the out-of-home offering, adding strategic media solutions that help stations impact radio listeners and driving ratings. NuVoodoo is offering an out-of-home solution because it's a proven way for radio stations to reach listeners, especially as people are happier than ever to get out of the home and back in the car."
You can see more data, learn about how digital out-of-home can help your stations and get acquainted with Andrea in a new 17-minute online webinar here.
Next week: what to expect this holiday season – and when listeners say they'll be ready for the return of Christmas music.