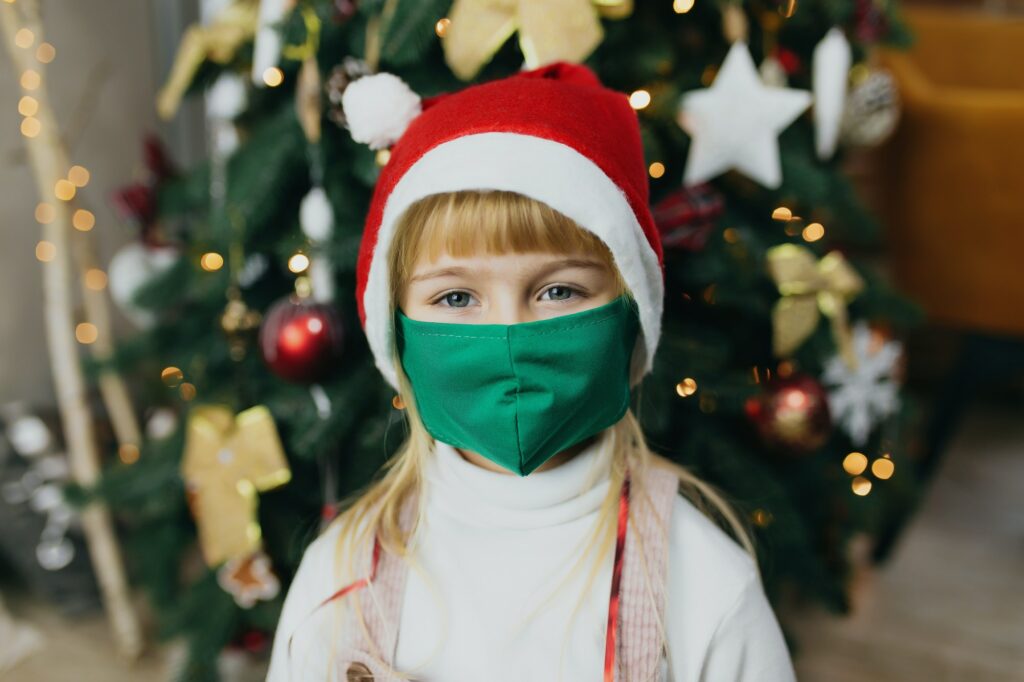 As we come upon the Thanksgiving holiday and the Christmas shopping season, a brand-new NuVoodoo Quick-Turn Study of 2,105 Adults 18+ nationwide shows lots of Covid booster doses already in arms. These new data were collected November 12-16 and show 75% at least partially vaccinated, 24% already "boosted" and the number saying they will NOT get vaccinated at just 13% (with another 8% on the fence about vaccination).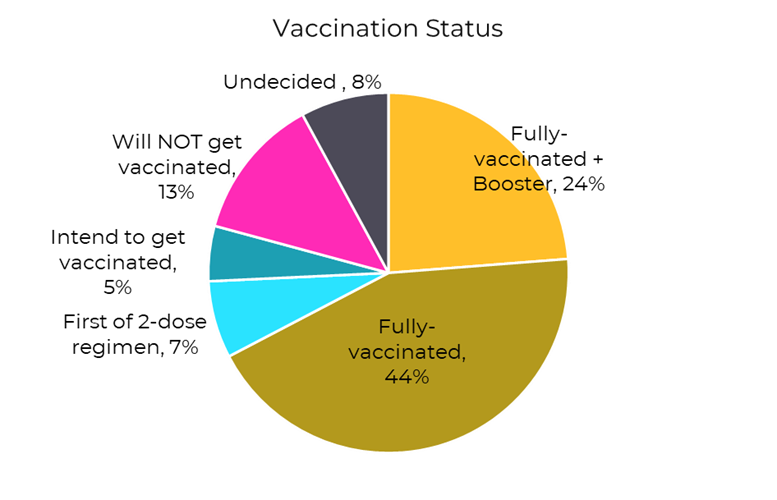 As you'd expect, the booster numbers are strongest among the oldest in our sample where about 80% are fully vaccinated. The percentages saying they will not get vaccinated is higher among women than men and remains comparatively high among 18-34's.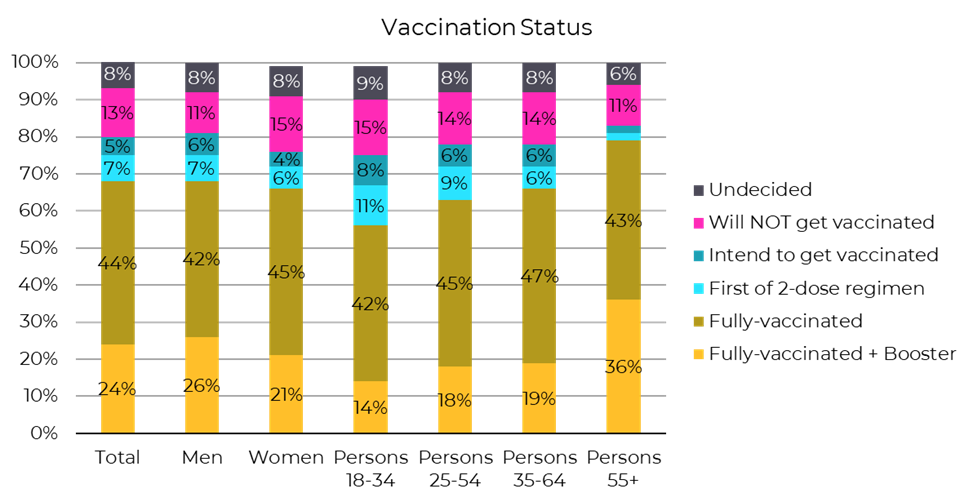 Our data shows more booster doses in the Western region of the US, along with a strong number of initial vaccinations and the lowest number of vaccine resistors. Vaccine resistance is highest in the Midwest and Southern US, but remains higher than might be expected in the Northeast. Though, compared with the other regions, the Northeast has the strongest showing of fully-vaccinated adults.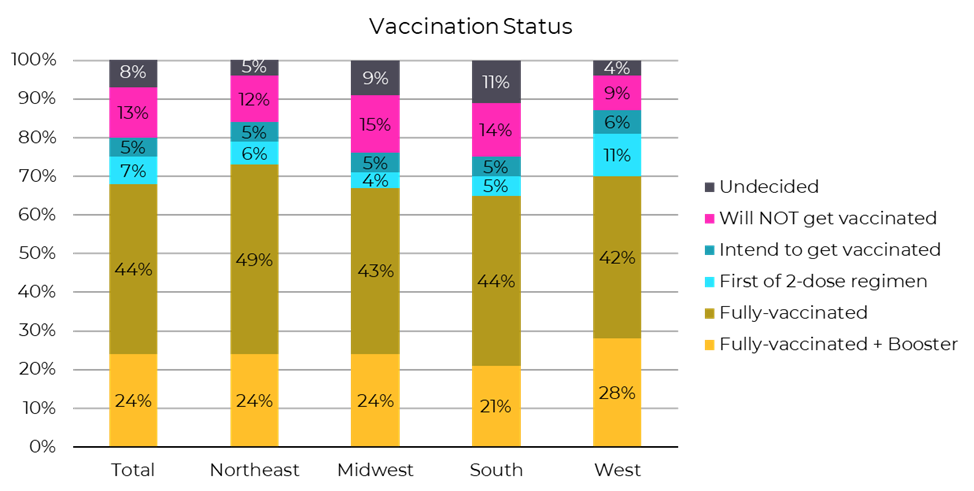 Fully 70% of our sample who'd been dining in restaurants before the pandemic say they're making and keeping plans to dine indoors, but those remaining are keeping the option to cancel if numbers take a turn for the worst. 66% are ready to make and keep plans to attend holiday parties; those remaining are split between groups who might cancel and those who will cancel – if Covid numbers rise significantly.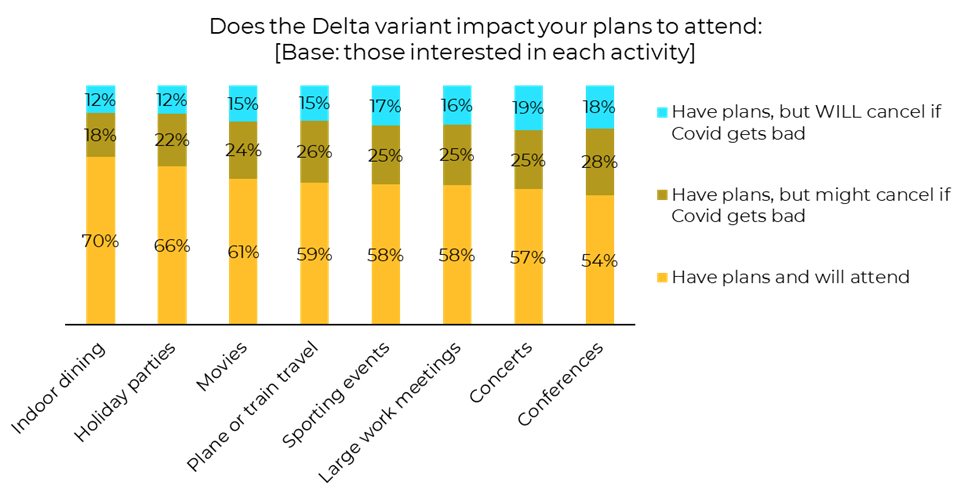 You can imagine the thinking of some respondents as they consider how much they want or need to attend various activities balanced against the relative safety they might imagine in the different circumstances. Sporting events and concerts both get solid planned attendance by nearly 60% of those who'd attended them pre-pandemic. Large work-related meetings also get planned attendance by nearly 60%, but conferences lose a few points. It appears that both types of events could benefit from virtual attendance options for the most safety-conscious attendees.
More people getting vaccinated (and "boosted), along with being able to get children vaccinated should make the upcoming holiday season both safer and more joyous for all. Though our data shows some of the challenges with only 31% of the unvaccinated in our sample agreeing they should be required to wear masks in indoor public settings – and only 21% agreeing that proof of vaccination should be required for indoor public activities. A two-thirds majority of the unvaccinated individuals in our sample feel that they alone should decide what measures are necessary to prevent the spread of Covid.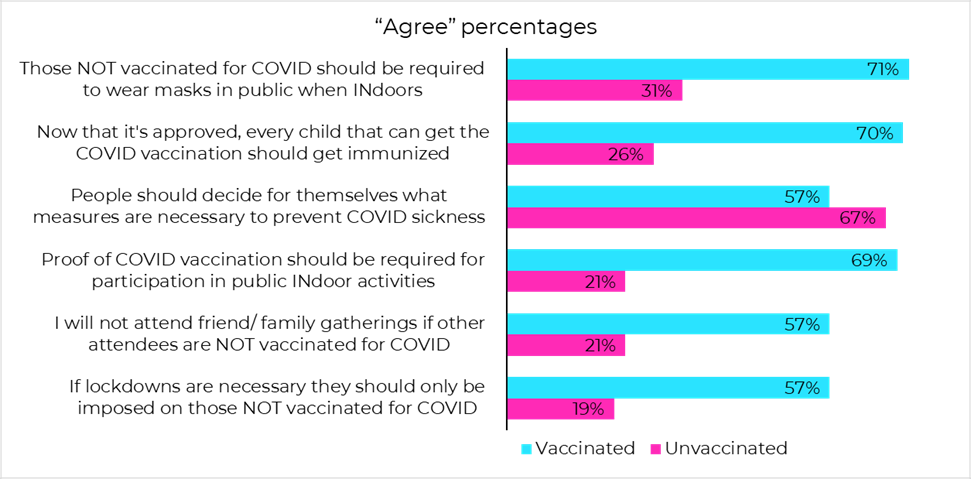 Choices will be made difficult for those planning holiday gatherings with over half the vaccinated adults in our sample saying they won't attend gatherings with unvaccinated attendees. A similar-sized majority also say that, if lockdowns are necessary again, the lockdowns should be imposed only on people who are not vaccinated.
As a matter of perspective, nearly half of those not vaccinated think vaccinated people shouldn't worry if others get the vaccine or not – feeling that it's a matter of personal protection.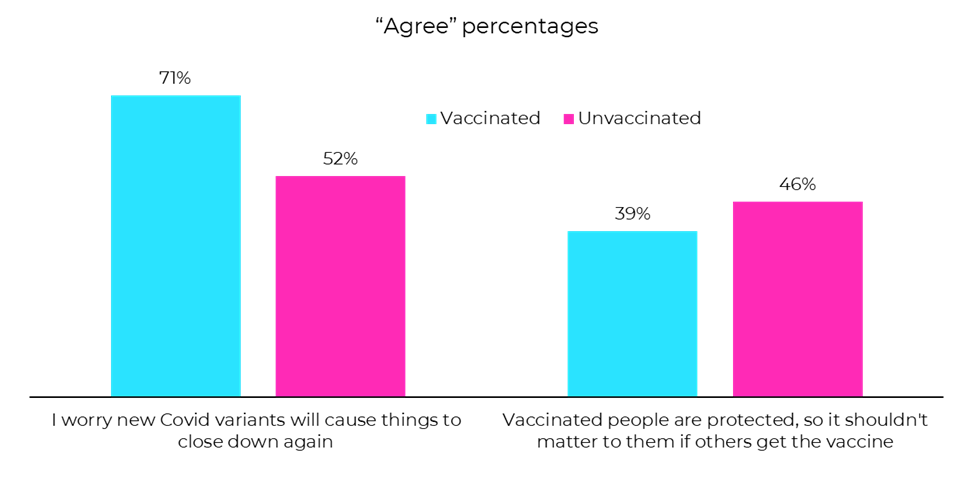 Meanwhile, over half of the unvaccinated do worry that a new variant could cause shutdowns (along with a massive majority of vaccinated respondents). Perhaps this will serve as an incentive to rethink vaccination or at least consider the wider population in our choices.