RPS 19 Headline: Radio Usage While Working Out of Home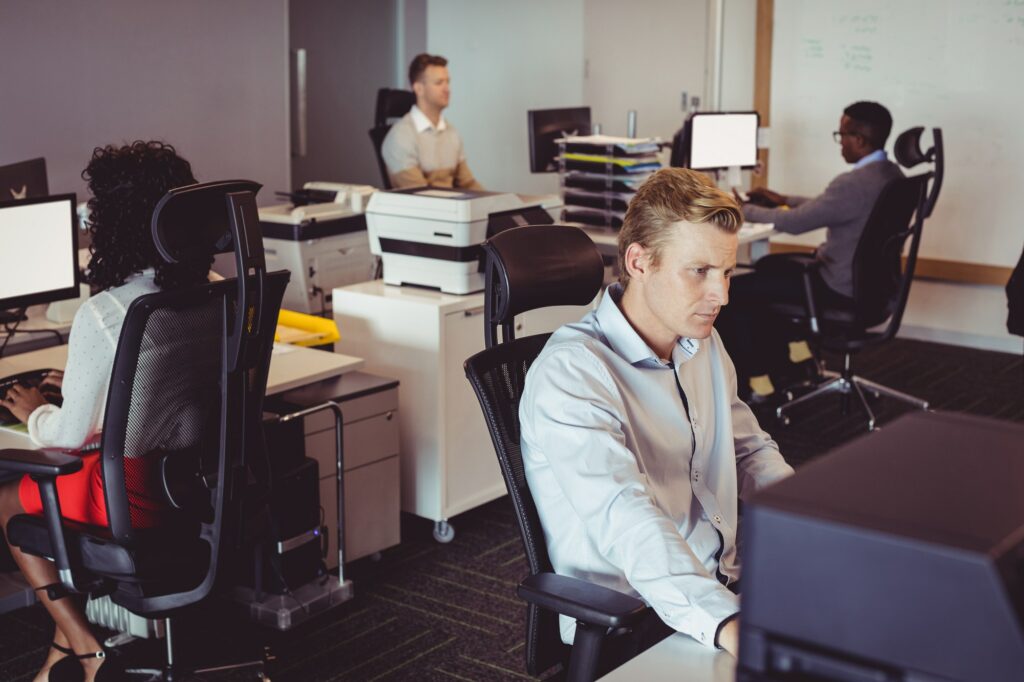 Those who commute to a job outside the home are more likely to listen to radio during the workday than listeners working from home. That's a major headline from NuVoodoo Ratings Prospect Study 19, fielded early last month. We're presenting results free to the radio industry on February 16 at 1PM Eastern. We are capacity-limited, so be sure to grab your spot at nuvoodoo.com/webinars.
Ratings Prospects Study 19 fielded in early January when two things were happening: first, folks were getting back to work after the holidays and, second, the Omicron variant was spreading rapidly across the country. Through the earlier stages of the pandemic, as well as in this latest study, the data has shown more upside for radio when the focus is on the out-of-home audience. You'll find more information about listening while working from home versus working away from home in a video here.
Among working adults in our sample, the study found that two-thirds reported working outside the home most or all days of the week, while just over a fifth were working from home most or all days of the week.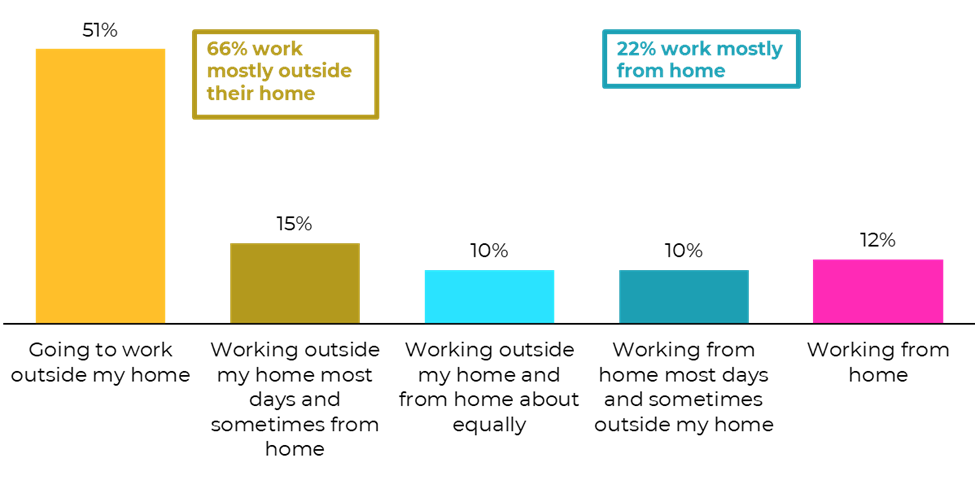 Likely ratings participants over-indexed significantly for working outside their homes: Three-quarters of RPS Yes (those likely to participate in the ratings) and RPS 60 listeners (likely ratings participants who spend an hour or more with radio each day) were commuting to jobs most or all days of the week at the start of the year – dwarfing the numbers of ratings-inclined respondents working from home.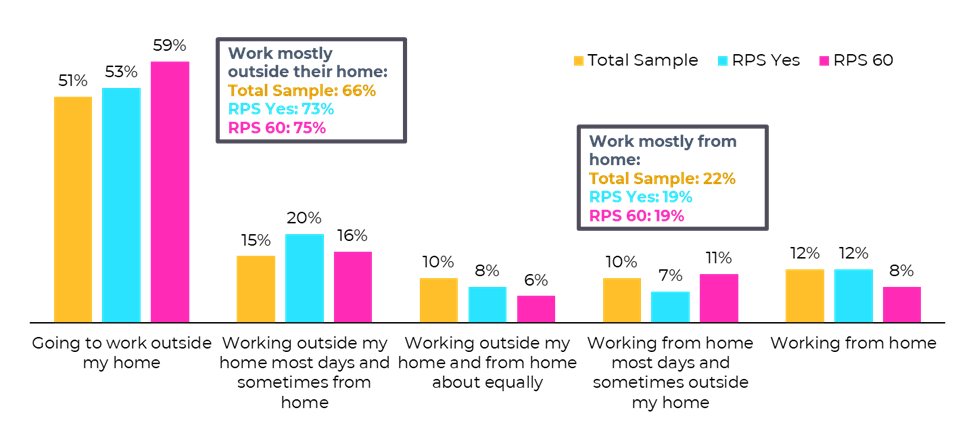 We found that radio is a top listening choice more often among listeners who work outside their homes. Expressed as percentages of those working in any capacity, 12% report using radio most in a work-from-home setting, but the numbers nearly triple to 32% when working outside the home. The delta is even more dramatic among likely ratings respondents, where RPS Yes respondents working outside the home listen to radio at a level better than three times those working from home. And, among TSL intensive RPS 60's, the difference in radio preference levels while working outside the home is nearly 4:1 compared to those working from home.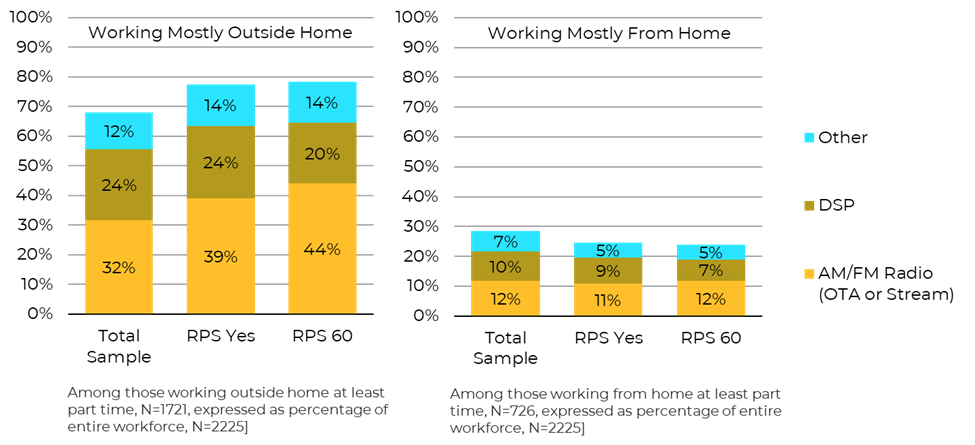 The NuVoodoo Ratings Prospects Study 19 free webinar is February 16 at 1 PM EST, 10 AM PST. Go to nuvoodoo.com/webinars to reserve your spot. In less than 40 minutes, we'll cover a lot of ground:
For years, we've looked at tune-in catalysts. Now, for the first time, we've tested an extensive list of potential tune-out catalysts. We'll share what radio stations do that drives listeners away.
How often listeners use streaming apps, from Spotify, Apple, and Amazon to Soundcloud, Tune-in, and iHeart. We'll see how well local AM/FM radio streaming apps fare by comparison.
Deep dives into Smart Speakers, Car Audio Systems and Podcast listening trends.
Daily and chronic use of social media apps. Given recent news, we also asked listeners to share any psychological toll that using social media is taking on them – and what compels them to use certain apps so much.
We'll compare and trend the lure of typical radio station cash offers and contest packaging tactics. Plus, we'll share some practical steps radio stations can take to battle the perception that sweepstakes are not on-the-level.
We'll look at radio station marketing strategies, including social media, connected TV, direct mail, outdoor, and telemarketing, and show you which have caused listeners to tune in and listen more.
Join us Wednesday, February 16th at 1 PM EST, 10 AM PST for NuVoodoo Ratings Prospects Study 19. You can register here.