In-Person Conferences! Country Radio Seminar & Barrett Sports Media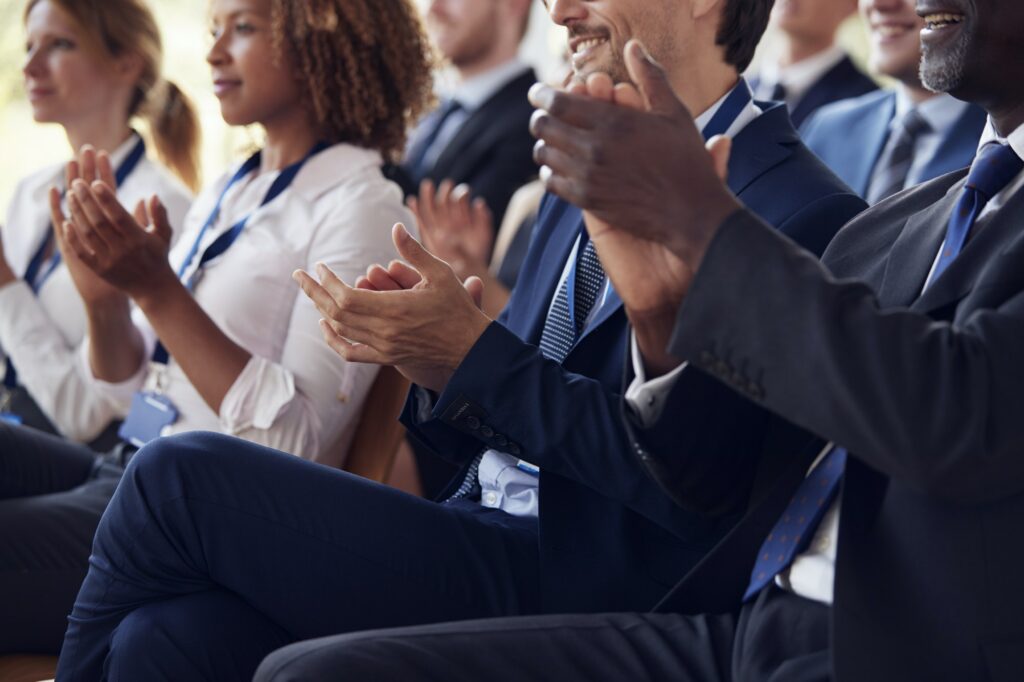 Almost two years to the day of my last in-person conference (which was Talk Show Boot Camp, just days before the world locked down in 2020), last week had Carolyn Gilbert, Jeri Fields (NuVoodoo's new VP/Research Insights), and me presenting on stage at Country Radio Seminar in Nashville. We were proud to conduct a wide-ranging study for this year's CRS, starting with dozens of one-on-one qualitative interviews with Country fans and leading to a quantitative study of more than 3,200 Country fans representing parts of four generations.
While the assembly of music, streaming, and radio professionals at CRS are accustomed to seeing Carolyn and me, it was their first time seeing Jeri – and we got lots of compliments about her addition to our team. Her experiences working with brands at Proctor & Gamble helped give broadcasters new perspectives on the tectonic shifts going on in radio listening and music consumption.
We posited that one of the key tactics broadcasters can brandish in the fight for attention and TSL with digital streaming providers like Spotify is their ability to show up around town. Particularly in this moment, people are just so excited and happy to be out and about and able to be together. I recall a CRS several years ago at which Carolyn and I conducted a live focus group with Country radio listeners under age 35. Several of those listeners back then remarked how they missed seeing stations do live appearances around town – imagine how much they miss them now.
And it was wonderful to be back together with so many colleagues. CRS is always a top shelf event, with great information, amazing live music performances, and wonderful camaraderie. Many thanks to RJ Curtis and Clay Hunnicutt for their support and guidance in crafting the information we presented at the conference. We'll be presenting deeper dives into the data we've collected through the CRS 360 series throughout the year. The latest information on CRS lives at countryradioseminar.com.
With not a moment to spare, this Wednesday will find NuVoodoo in NYC for the Barrett Sports Media Summit. There we'll be presenting findings of a study concerning Gen Z sports fans. Tickets for access to the virtual version of the event close out at the end of the day on Tuesday, March 1 at bsmsummit.com.
This new study of Gen Z sports fans, ages 14-25's in our data, starts with the sports they participate in now or have participated in the past five years – meaning back to school days even for the oldest in the sample. The table below shows the sports with mention from 10% or more of the sample – baseball's not there (nor is it in the top 25).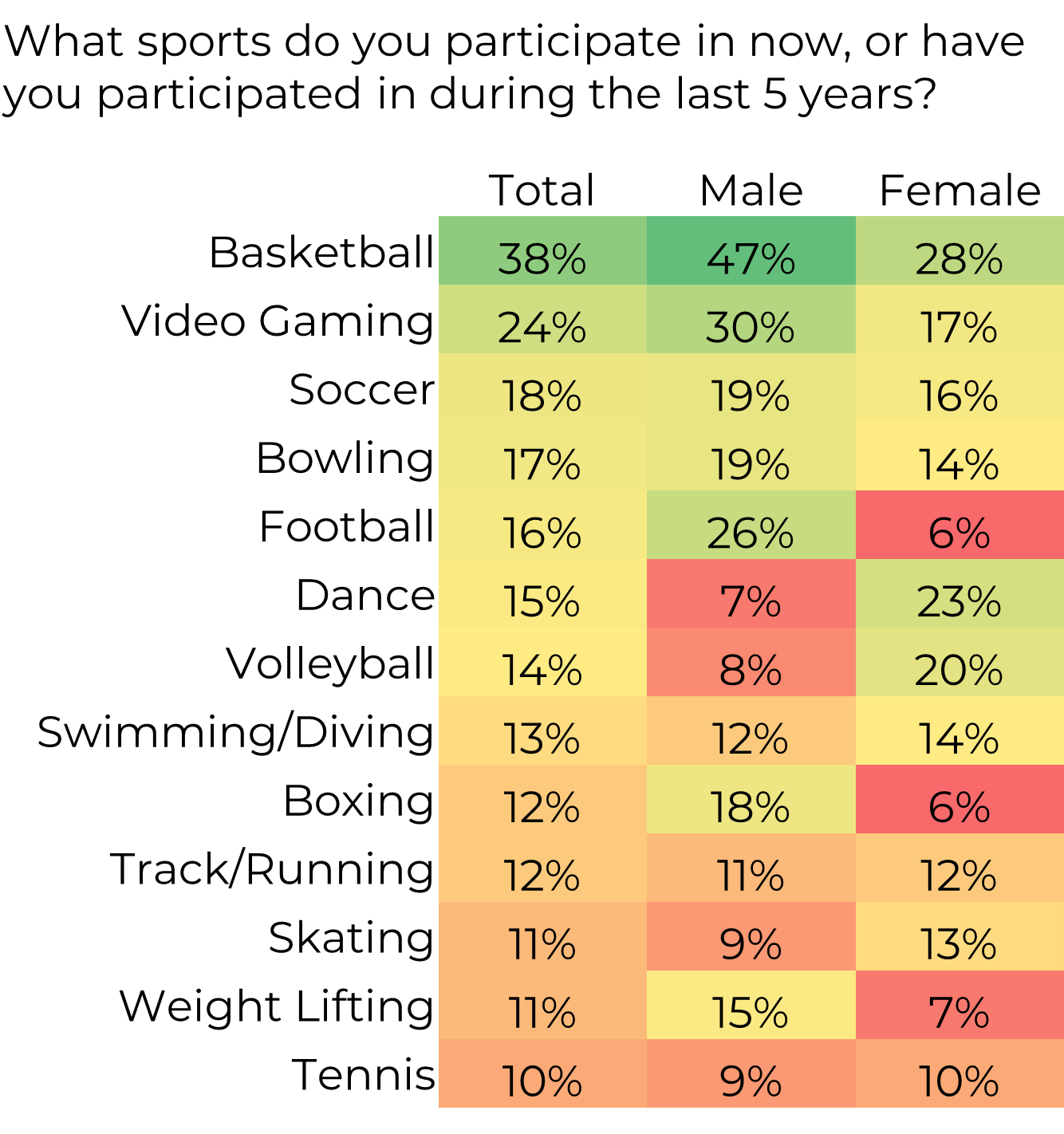 In addition to which sports they've participated in; our study looks at:
Which sports they now love.
How they feel about the leagues, teams, and players in those sports.
Which different types of sports information and coverage they're most interested in.
Which media they're most likely to turn to for those types of sports information and coverage.
We saw sharp differences between Gen Z and Millennials in our latest Ratings Prospects Study – and these Gen Z's have strong opinions. We're looking forward to a great day in New York – and then back to the office to prepare for All Access Audio Summit 2022 in April.