New PPM Wearables to Replace up to 75% of the Panel by Year's End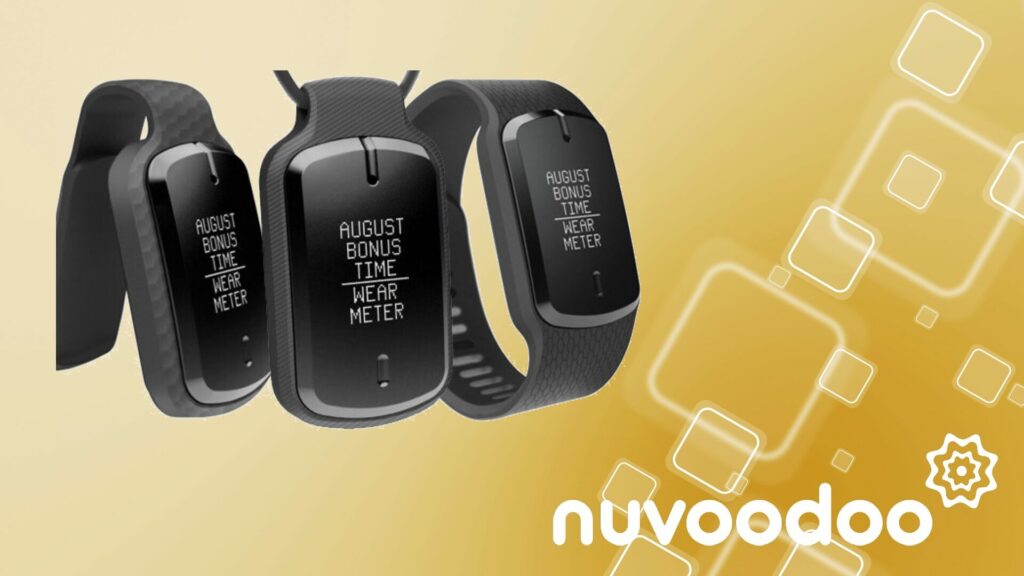 Nielsen officially introduced their new PPM wearables in a webinar just before April Fool's Day and the NuVoodoo team gathered this past week to compare notes about the webinar. You'll find a 15-minute video of the conversation on YouTube.
The conversation included NuVoodoo owner and president, Carolyn Gilbert, our marketing gurus, Mike O'Connor and PJ Kling, our newest research teammate, Jeri Fields, and me. Jeri's background working with consumer brands gives her a different perspective on what's going on with radio and she didn't hold back when talking about Nielsen, "It doesn't seem that their developments take advantage of the last two years in terms of technology adoption. A pivot while we were in the middle of the pandemic seems like it would have been a good idea."
Nielsen noted in their presentation that while the new wearables make it somewhat easier to get new respondents into the panel, that won't result in larger samples. They also noted they're expecting up to 75% wearables in their total panel by year's end.  That seems like a lot of churn – especially knowing that changes in panelists usually equates to shifts in ratings for individual stations. While the new-style meters result in generally stable overall AQH levels, Nielsen noted mild shifts for demos and formats. Stations will need to keep careful track of meters in their markets this year.
We discussed the smartphone app Nielsen is rolling out as part of the new wearables program. In addition to sending listening data back to the mothership, the app also allows panelists to keep track of the points they accrue by wearing their meters – points which add up to bonuses and sweepstakes entries. With lots of planned churn in the panel, it's easy to imagine that the new panelists will be more contest-friendly than ever before.
As Mike O'Connor notes, "We know that Nielsen gamifies participation and compliance with the panelist website 'My Meter & Me.'" And PJ Kling finishes the thought, citing, "With this new app, mobile activation for station contests is going to be even more vital. Keeping them engaged so that we can get credit for the listening in this new era is going to become a best practice." We'll examine interest in the new wearable meter format in our next NuVoodoo Ratings Prospects Study to be fielded this June.
New to the radio business, but not at all new to research, new NuVoodoo researcher Jeri Fields summed up, "While the Nielsen ratings are absolutely vital to the industry, they simply don't gather all the information that's necessary to make the very best decisions in this constantly evolving audio world. We've got to understand more about how listeners are making choices – because that's what they have so much of now: choice. It would be wise to ask ourselves, "What should we know?" – and then get busy finding out. See the conversation on YouTube.
As stations compete in this new, wider audio marketplace, we realize they don't have the luxury of being able to ignore ratings or sales for a couple of years to retool. We were struck with the image of making structural changes to an airplane – while it's in the air – as we crafted our presentation for the All Access Audio Summit next week. "Re-engineering a 747 at 30,000 Feet" is set for Wednesday, April 20 at 1 PM EDT/10 AM PDT. We're showing the challenges facing radio today, how to play the game at its best for current ratings success – and how to make the pivot toward a more engaged future.
Our presentation follows a discussion including the likes of Elvis Duran and Preston & Steve. They're amazing entertainers. We have a PowerPoint (though we think it's an interesting PowerPoint). You can register for the conference at allaccessaudiosummit.com.