In-Demand Information from Radio: RPS 20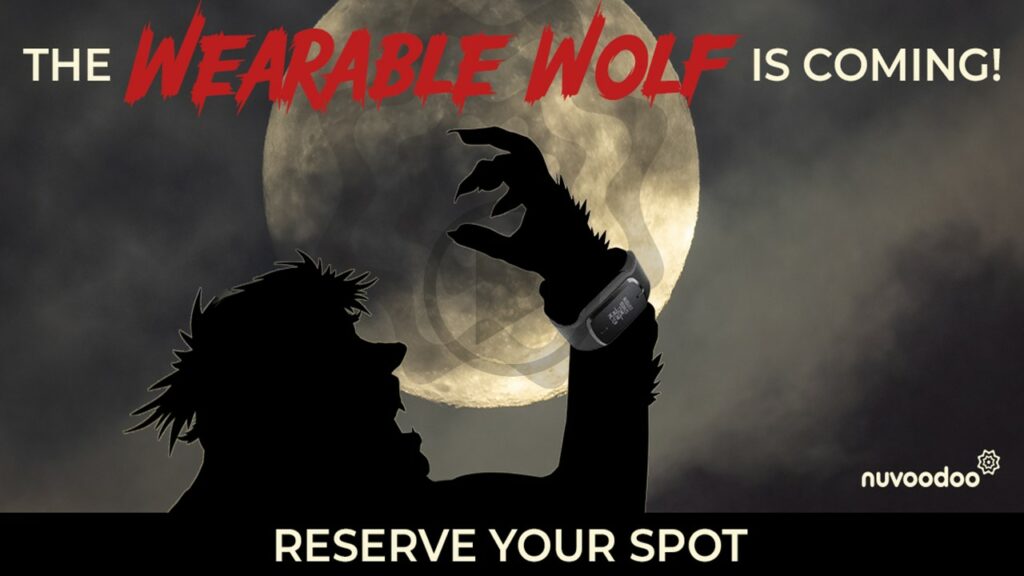 The second of three live webinars to present data from the latest NuVoodoo Ratings Prospects Study is Monday, July 25 at Noon EDT – with additional session scheduled for Wednesday, August 3. It's our 20th twice-annual study focused on ratings-likely respondents across the PPM markets. Grab a spot at nuvoodoo.com/webinars so you can ask questions during our live webinar.
Being our 20th study and with so much at stake this fall with Nielsen transitioning to new wearable meters, we went big on the sample for this study: 5,495 respondents. For the first time, we dipped our toes into listener interest in community information.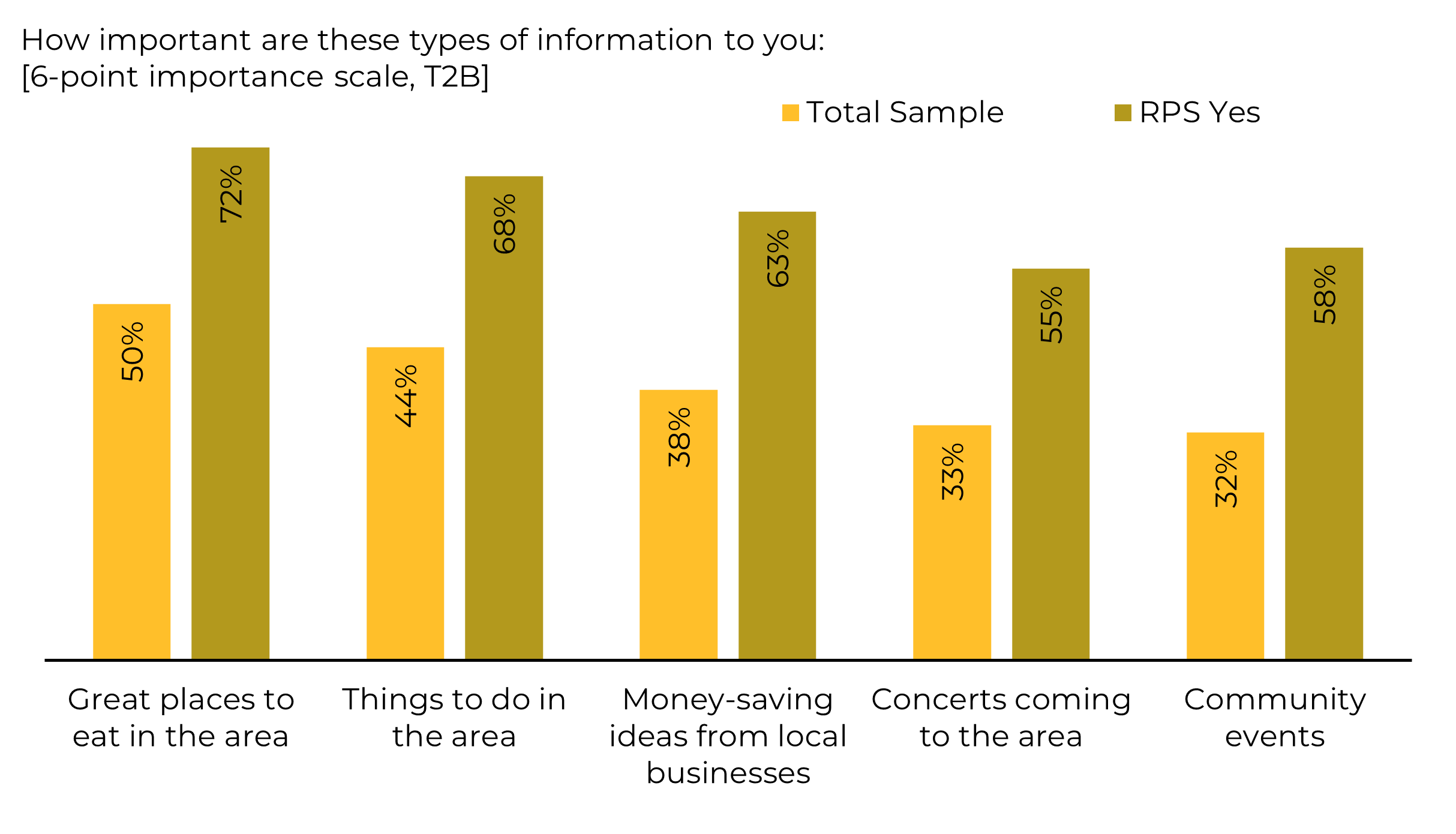 What we found was startling: groups of a third or more of our sample of 14-54's from all the PPM markets showed strong interest in all five information slices tested. Great places to eat in the area is in high demand by fully half of our sample. What's more, among those giving radio its report card, the ratings likelies labeled "RPS Yes" below, all five slices of information were in demand by over half and two – Great places to eat and Things to do in the area – were in demand by better than two in three.
Then we asked which media are used for these types of information by those who are most interested in finding them. While the internet has changed the game for where we turn for all types of information, radio is still very much on the menu – especially when it comes to concerts, community events, and things to do. While I'm not showing the data here, the numbers are even stronger among those who give radio its report card: the ratings likelies.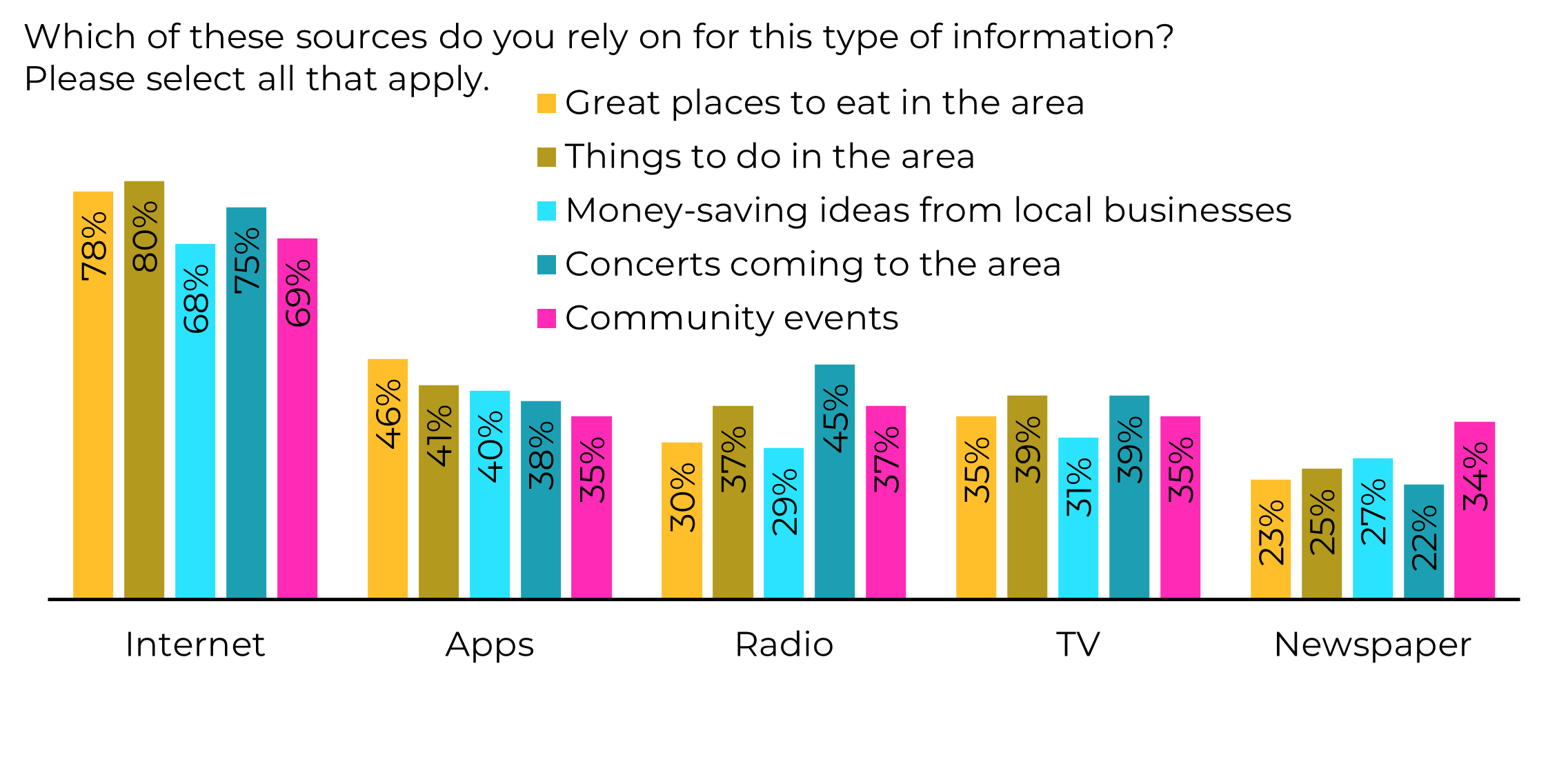 Our business long ago accepted the need to ask listeners which songs to play – using research to check our instincts on which songs are most popular. We'd be wise to ask listeners about a whole host of other issues: things that they're interested in and things they're concerned about in the community. We asked about these five pieces of topline lifestyle information to see if there's a "there" there. We were surprised with the results – not only the strong interest levels, but also that radio remains on the menu for so many information seekers.
There's a lot to report on in this new study:
We're updating our understanding of what motivates potential PPM participants as they confront Nielsen's new smartphone app.
We're taking a fresh look at the audio landscape as lives resume an updated version of normal and spend more time behind the wheel and out of their homes.
With so many social media apps in the news, we're diving into daily and chronic usage for the major platforms (how bad is the news for Facebook, Insta, and Twitter?).
Marketing dollars are precious, so we'll show the most-effective advertising media for different format constituencies.
Contest dollars are also precious, so we're back with recommendations on contest prizes and mechanisms.
Who are the folks who really connect with stations versus those who think there's nothing special on the radio?
Which listeners are most interested in new music and how many are relying on radio to connect with new songs.
The biggest drivers of tuneout beyond commercials.
Save your spot now at nuvoodoo.com/webinars.