NuVoodoo Client Spotlight: MiiR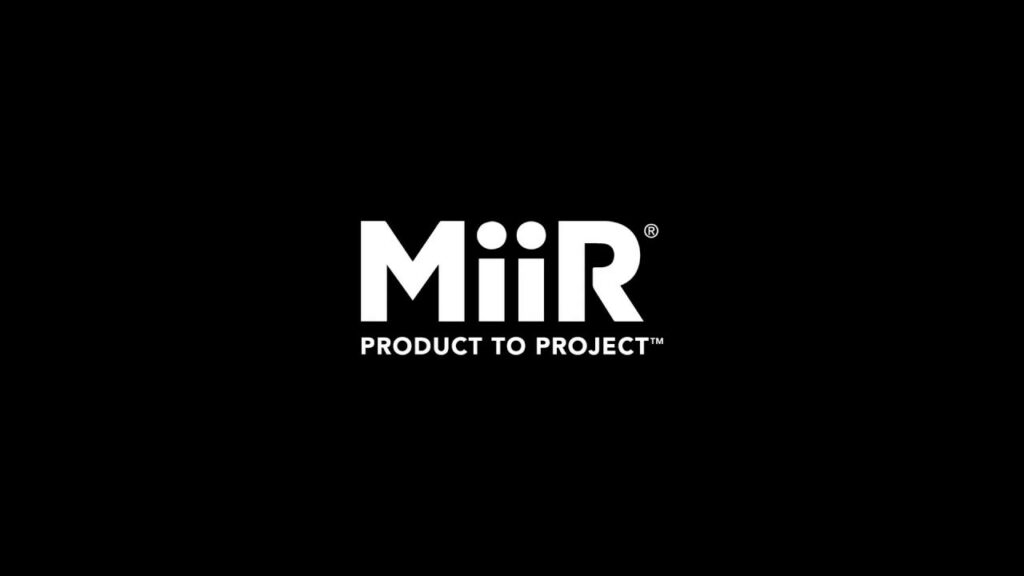 Marketing and advertising are ultimately about selling goods and services. But when those goods do good in the world, well…we can't think of anything more satisfying. In this issue's "Client Spotlight", we present our client, MiiR, makers of premium stainless-steel vessels for coffee, beer, wine, and food. Nuvoodoo became a proud partner to MiiR at the start of 2022 handling ad strategy and placements across social media, audio, Google shopping, email, and SMS marketing.
MiiR puts its stamp on the world as being Design Forward, Generosity Driven.
What that means is that every MiiR product is designed in-house and emphasizes four design principles: minimal, sustainable, functional, and enduring. AND every MiiR product sold helps fund transparent giving projects at the intersection of communities and the environment. Each year, MiiR invests a portion of top-line revenue into trusted nonprofit organizations that work to uplift communities while benefitting the health of our natural environments. As of 2021, MiiR has given over $3.5 million, empowering over 200 organizations working across 75 countries.
In 2021, the company became certified as "Climate Neutral". This means that annually, they've committed to measuring and offsetting 100% of our carbon footprint while working to reduce emissions. You can learn more about the certification and MiiR's commitments toward sustainability here.
MiiR is also a Certified B Corporation. These are businesses that meet the highest standards of verified social and environmental performance, public transparency, and legal accountability to balance profit and purpose.
Add to that, MiiR is also a member of the 1% for the Planet initiative committing more than 1% of their annual revenue to organizations that directly address environmental impact.
Lastly, MiiR is Certified Evergreen®. To be a Certified Evergreen company, MiiR adheres to the Evergreen 7Ps® principles in their core values. These values ensure Evergreen companies will positively impact their employees, customers, suppliers, communities, and, most important, families. Those values include:
Purpose – Having a compelling reason for existing–a North Star above all else.
Perseverance – Having the ambition and the resilience to overcome obstacles and keep pursuing the purpose indefinitely into the future.
People First – Engaging a workforce of talented associates who excel as a team and are motivated by the purpose and the culture, as well as by total compensation, in the belief that, by taking care of them, they will take care of the customers, suppliers, partners, communities, and their families.
Private – Taking advantage of the ability of closely-held private companies to have a longer-term view, greater confidentiality around strategies, and more operating flexibility than public or exit-oriented businesses
Profit – Not mistaking profit as the purpose of the business, but recognizing it is essential to survival and independence, and the most accurate measure of customer value delivered.
Paced Growth – Having the discipline to focus on long-term strategy, balance short-term and long-term performance, and grow steadily and consistently from year to year.
Pragmatic Innovation – Embracing a continuous-improvement process built around taking capital-efficient, calculated risks to innovate creatively within constraints.
Every day the company is working on new ideas and innovations to keep moving forward and growing. Their philosophy is "the more we grow, the more we give". We here at NuVoodoo couldn't be prouder to help.
To learn more about MiiR, purchase products, and help support their efforts, click here.