Tectonic Shifts at Podcast Movement 2022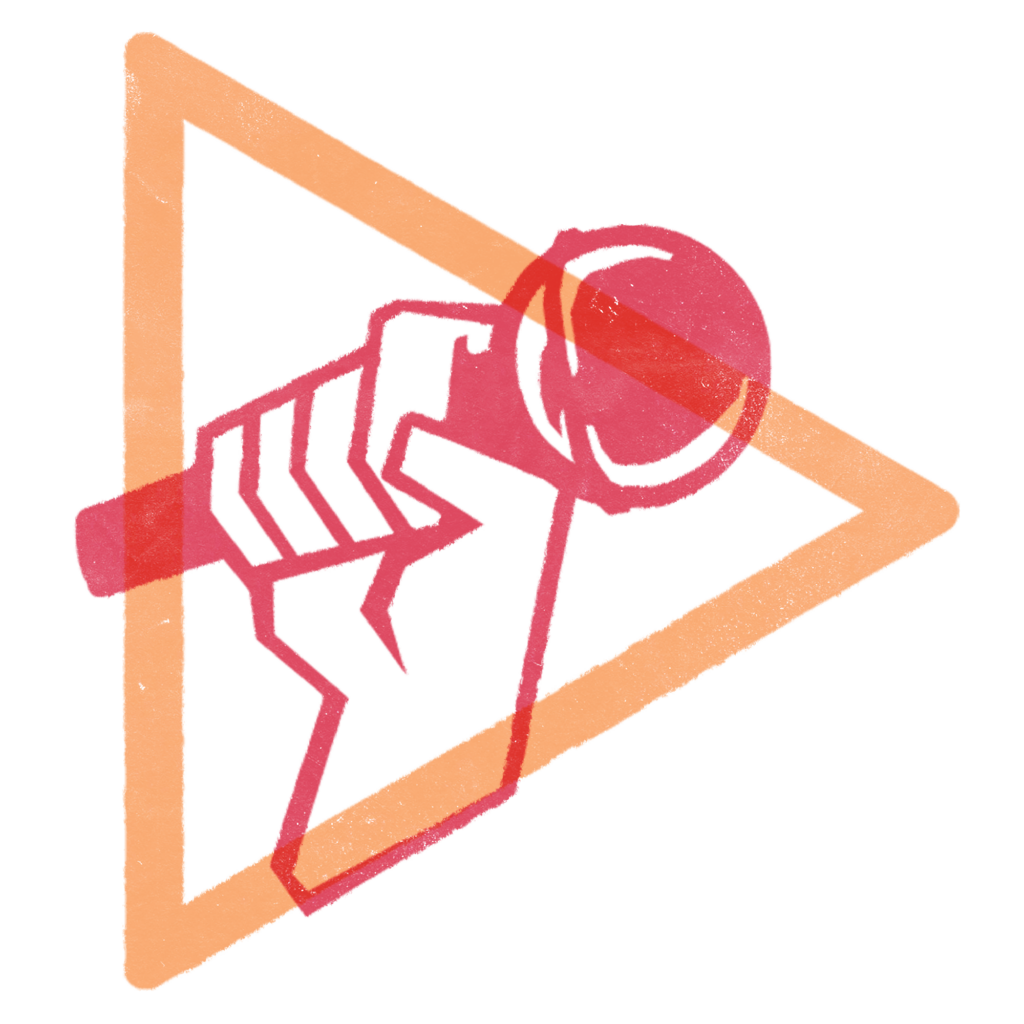 Last week found Carolyn Gilbert, Jeri Fields, and me at Podcast Movement 2022. Our presentation, "Six Things That Listeners Love About Podcasts (and Four That Drive Them Crazy)" was well received. For those who couldn't make it Dallas, we'll be posting a webinar version of the presentation in the coming weeks at nuvoodoo.com/webinars.
Our presentation is based on a study of regular podcast listeners (those who'd listened to podcasts at least an hour in the past week). We began with a round of qualitative interviews, talking with dozens of podcast listeners one on one, plus a few couples, to better understand how listeners feel about this growing medium. Then we moved on to a quantitative study with nearly 1,700 respondents who listened to podcasts at least an hour in the past week, gleaned from a wider universe of 5,000 respondents.
We included Gen Xers (ages 42-57), Millennials (ages 26-41), and as much of Gen Z as we could interview without having to get parental permission (ages 14-25). For the presentation we were able to show the quantitative findings (the usual charts and tables) with clips from the qualitative interviews to help give context to the data and bring the findings to life.
Number three among the "things that listeners love about podcasts" is that it's easy to listen in lots of places and circumstances. Among the heaviest podcast listeners in our sample – those who'd listened ten hours or more in the past week – 60% say they listen to podcasts in a car or truck. At home remains #1 across the board, but you can see in the chart below that the more time you spend with podcasts, the more likely you are to listen to them in a variety of places and circumstances.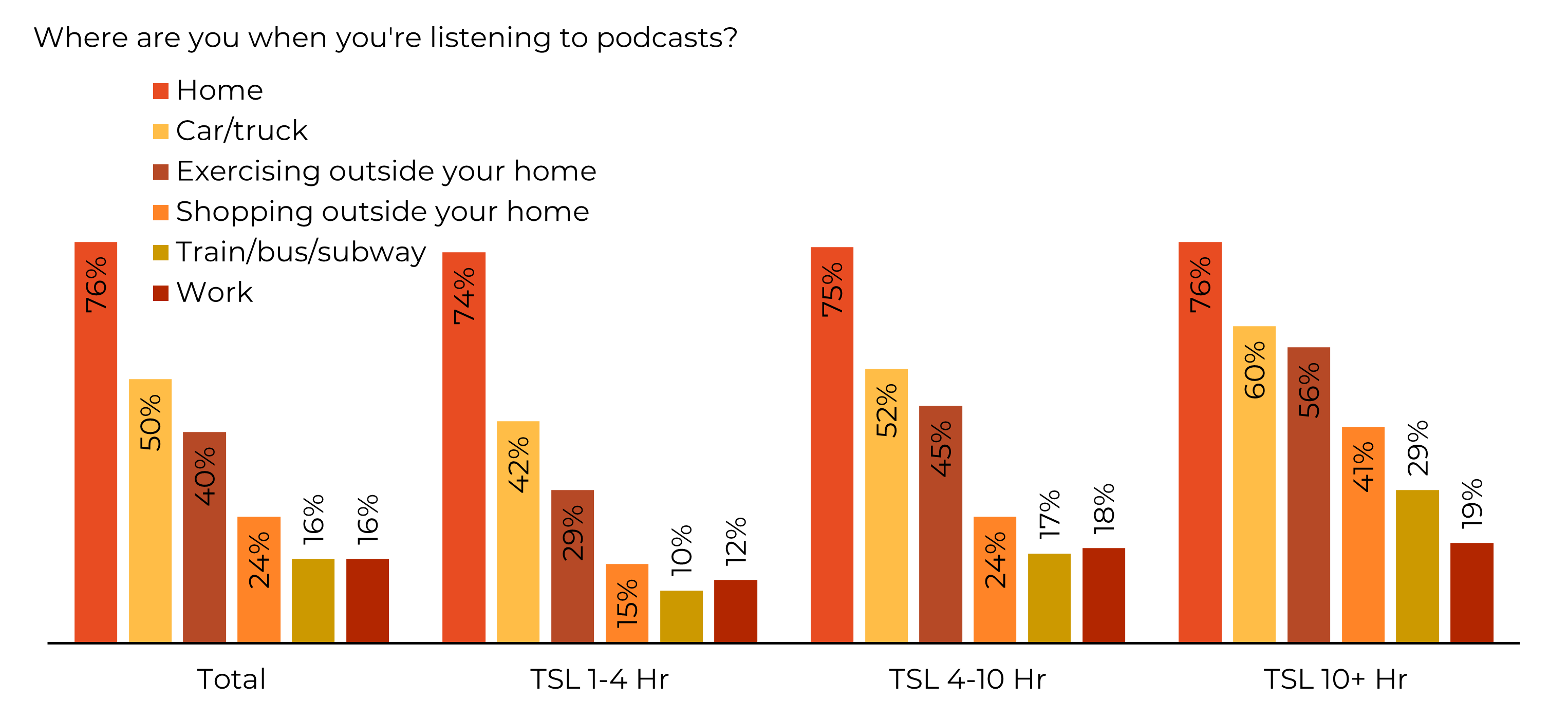 It turns out that the type of entertainment system you have in your vehicle plays a role. Among our wider universe of 5,000 respondents, 30% described the audio system in their vehicle as a traditional vehicle radio (one with AM/FM and perhaps a CD or cassette player) – but that percentage drops in half among our sample of regular podcasts listeners who listen to podcasts while driving. Among the wider universe, just 15% have a connected entertainment system in their vehicle (with source icons on a screen in their center stack), but that number jumps to a quarter of those listening to podcasts while driving. Those with "connectable" vehicle audio systems (where it's easy to connect a smartphone via cord or Bluetooth) also over-index among those listening to podcasts in their vehicles.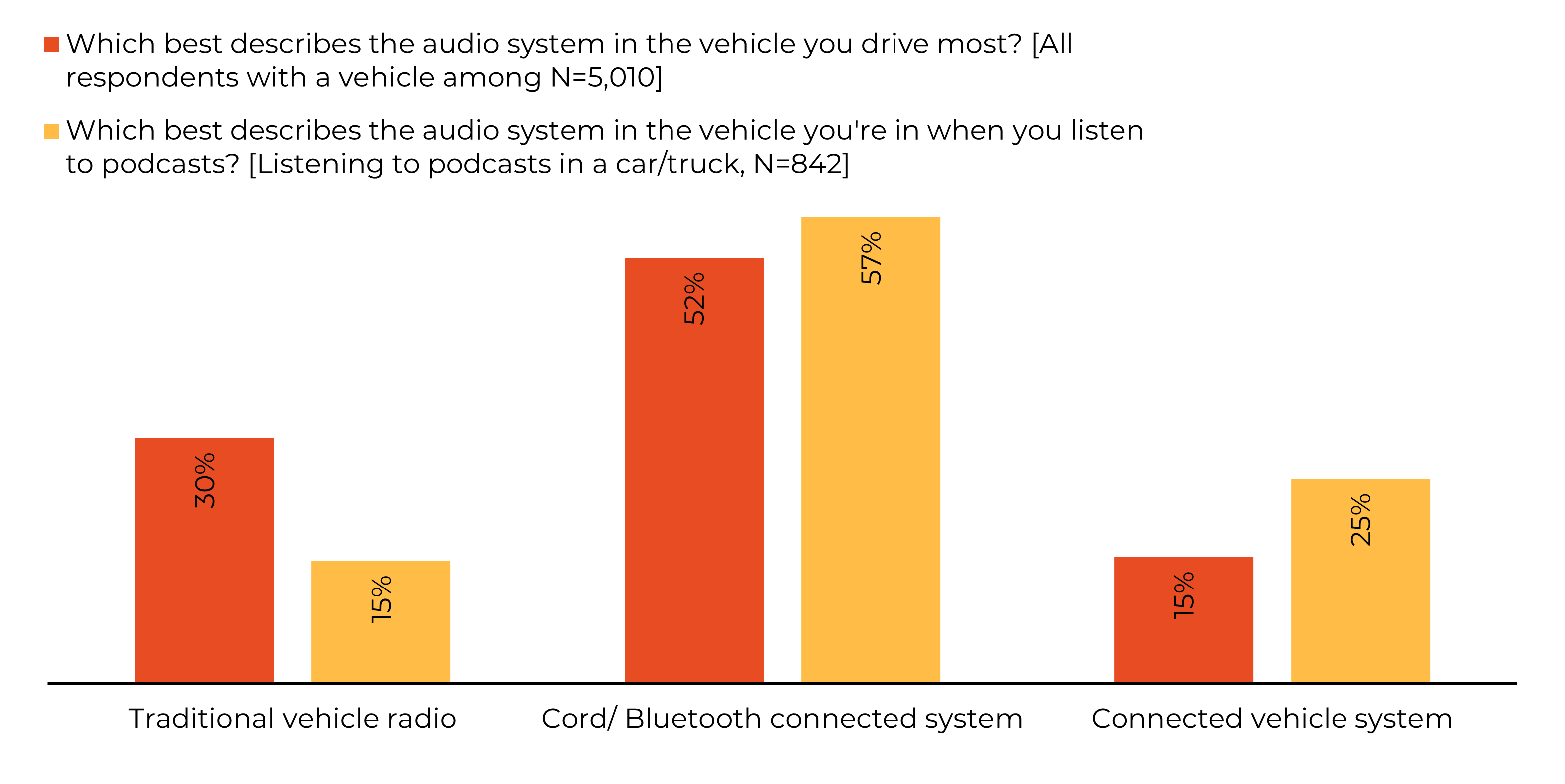 These findings go hand in glove with what we'd shown in our recent NuVoodoo Ratings Prospects Study 20: those with newer audio systems in their vehicles tend to spend less time with broadcast radio overall. We could try to tell ourselves that die-hard podcast fans are motivated to buy new vehicles to make it easier to listen to podcasts while driving. And we could imagine that die-hard radio fans are hanging on to older cars so that they still have the familiar volume and tuning knobs flanking the dial and presets. Or we can face the reality that people with newer audio systems in their vehicles are just experimenting with (and enjoying) a wider range of listening options.
Just as DSP's challenge music radio, podcasts challenge spoken word radio. The broadcast versions have some great advantages and some unique properties – and so do the newer digitally-delivered competitors. In the several years since our last opportunity to attend Podcast Movement (one of the most organized shows we've attended), the podcast business and this convention are maturing quickly. Our many thanks to the excellent folks with Podcast Movement for making it our pleasure to have presented there this year. We're looking forward to the next!