What Turns Off As Many Listeners As Commercials?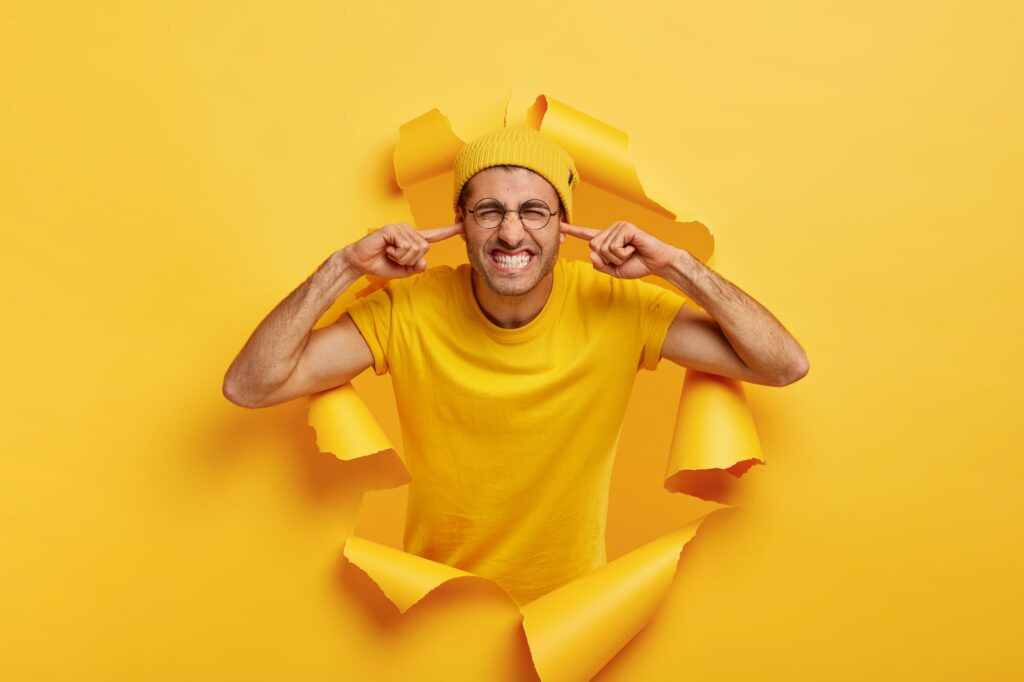 As we're getting ready to field NuVoodoo Ratings Prospects Study 21, we're reminded of a finding from the last study showing that bad songs can cause as many tuneouts as commercials. We saw this both among the total sample and the smaller subset who would be the ones most likely to show up in a ratings company sample (labeled "RPS Yes" below).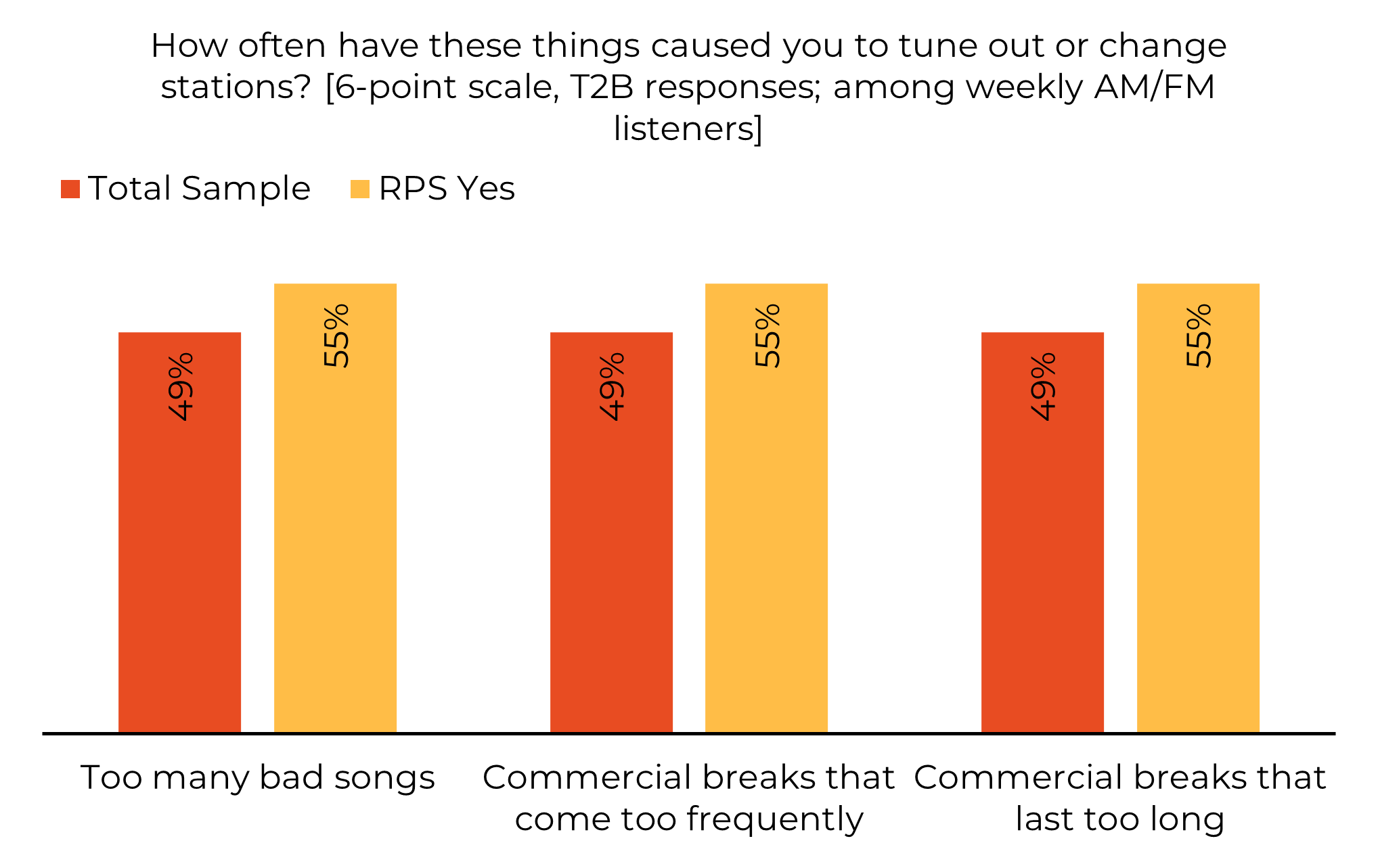 As the spring book looms just months away, organizing a library test now may be the best way to ensure your music is in tune with the tastes of your audience. Library music tests are a quick solution in most cases – getting results back on up to 600 songs all at one time, usually within about four weeks.
Even with the music testing advancements available by conducting interviews online, 600 hooks is still a lot of hooks and NuVoodoo is as concerned as any programmer is about fatigue. To deal with the shorter attention spans in our multi-screen-always-connected world NuVoodoo founder and president Carolyn Gilbert came up with an elegant solution: The EXT online music test.
The EXT takes advantage of abundant online sample. Samples are screened perfectly and rigorously checked for quality – as they always are at NuVoodoo. We over-recruit by a factor of two or more for a 600-title test. Each respondent rates HALF the music hooks and answers ALL the perceptual questions in the test. Technology allows us to match up sample monads so that every song is rated by a perfect representation of the specified sample (usually 100 respondents balanced by target demographic, ethnicity, station cume and preference).
Since shorter interviews are less expensive to conduct, pricing for the EXT is the same as for a longer-interview OMT. Carolyn explains the EXT concept in a two-minute video. If your library doesn't require testing 600 titles, we have a 400-title test with 100 respondents, the OMT Lite, that can be delivered in less than four weeks for less than $10K. Reach out to us for more information at TellMeMore@NuVoodoo.com.
Meanwhile, NuVoodoo has teamed with All Access, Benztown, McVay Media, and Dollinger Strategic Communications to find the best radio on-air talent in the business with our competition called Radio's Got Talent – though time is running short. Programs and personalities have until January 19, 2023, to submit a 1-3 minute audio sample at radiosgottalent.com.
This is a competition to have listeners determine radio's best on-air talent and programs. In addition to bragging rights, the one winner in each of ten format categories will receive $1,000. Winners will be announced at the All Access Audio Summit in April 2023.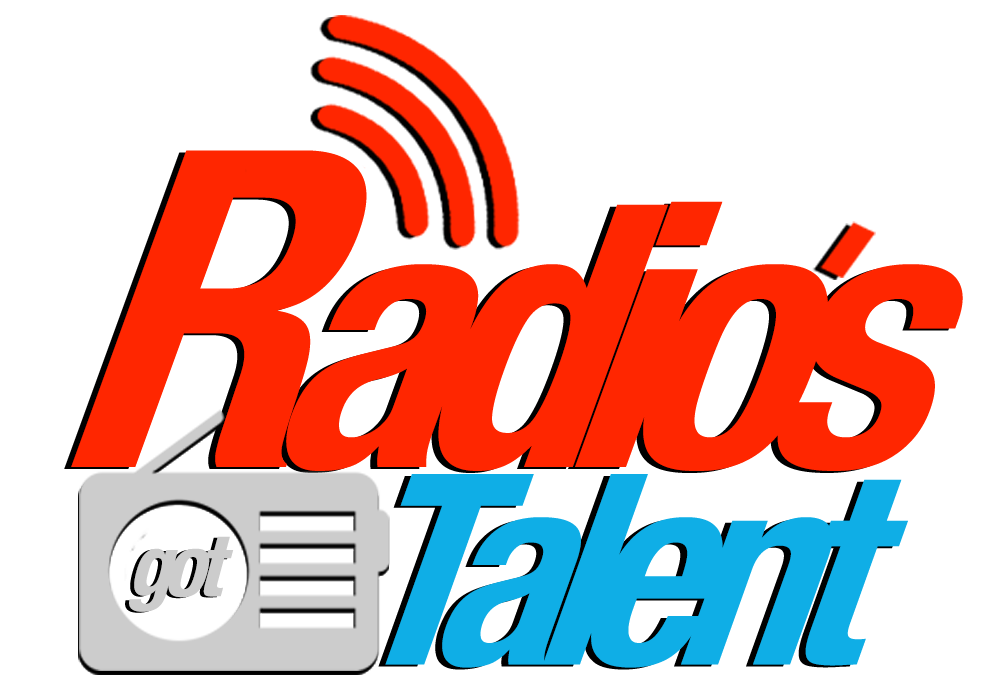 Radio's Got Talent is open to radio programs and personalities at any experience level from a wide range of formats and including internet radio talent. MP3 entries can be submitted in any of ten format categories: AC/Hot AC, Alternative, Classic Hits/Adult Hits, Contemporary Christian, Country, News/Talk, Rock/Classic Rock, Sports, Top 40/CHR, Urban/R&B. Must be 18 or older to enter. Details and complete rules are at radiosgottalent.com.