Spring Ratings Start March 30: Are You Ready?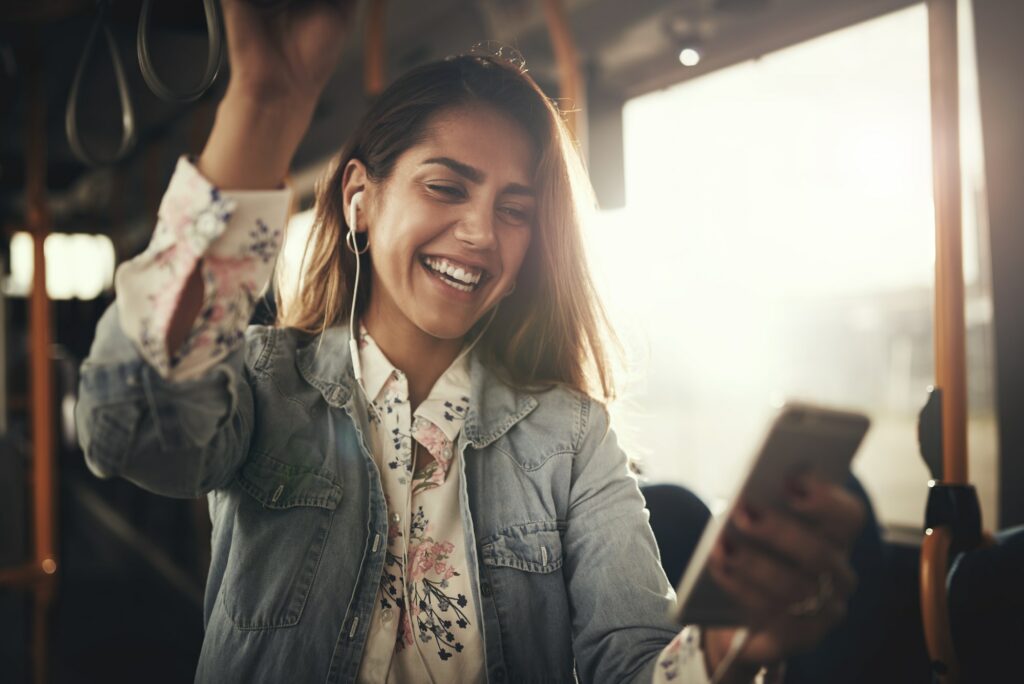 The start of the Spring book is less than two weeks away. With a tough season for revenue in an uncertain economy, owners are holding on to budgets … unless or until it's absolutely necessary to make any expenditure. If you're trying to come up with what to promote on your own air with a budget of zero dollars, the table below shows you some options.

Especially among those likely to participate in the ratings (labeled "RPS Yes" above), at least 3 in 5 can be influenced every message shown EXCEPT contesting. The ratings prospects among Gen X (ages 44-54 in this sample), have heard it all and are tougher to engage. The ratings prospects among the Millennial plurality (ages 27-43 in the sample) are more attuned to radio's messaging. And the ratings-likely portion of the young end of the sample, Gen Z (ages 14-26 included here), are comparatively interested in station advertising touts. As you can see from column showing the total sample, the influence of radio station advertising messages is lower among those unlikely to be included in a Nielsen sample, carrying a meter or keeping a diary.
While the data in our latest national study confirm that $1000 remains about 20 points more effective than $500 as a contest prize, doing the local research – as an add-on to your callout if available, or even a quick survey emailed to your listener data – can be worth the effort. We've seen a few local market situations where well-packaged prizes in the $100 range can be very potent due to local conditions.
And don't discount the potency of the collective contest that might be available within your company. While contest-actives and likely rating participants are aware of group contesting, most have a positive impression of the practice. They tend to believe group contests allow them more chances of winning bigger prizes – and only a small percentage are troubled by the (actually) lower chance of winning.
And if there's available budget to boost your messaging outside of your own air, there are plenty of ways to maximize even smaller budgets. NuVoodoo marketing guru PJ Kling advises, "You'll want it to be effective, so market size will help determine how much you'll need to scrape together for a campaign to accomplish your goals. The available universe of people in your demo and hot zips will be the key; you want to make sure you can hit them with enough frequency to boost effectiveness."
During our current VoodooVision webinar series we've fielded plenty of questions about TikTok, in light of its strong ranking among Social Media channels among Gen Z. Here, Kling cautions, "TikTok has made its way into the top tier of channels for Gen Z, but the targeting on the platform is very generic at this point, and for radio, you need precision to have an impact in Nielsen. The Foundational Four of Facebook, Instagram, Google Display, and YouTube still represent the most effective and cost-efficient channels for more modest budgets and can even be broken apart into just Meta or Google/YouTube if needed. We're always here to advise."
Don't underestimate the importance of helping to make listeners feel good. We see over and over in research that people tune in hoping to elevate their mood when they're feeling down or maintain their mood on a good day. While music carries much of the weight, the content between the songs can have a strong impact.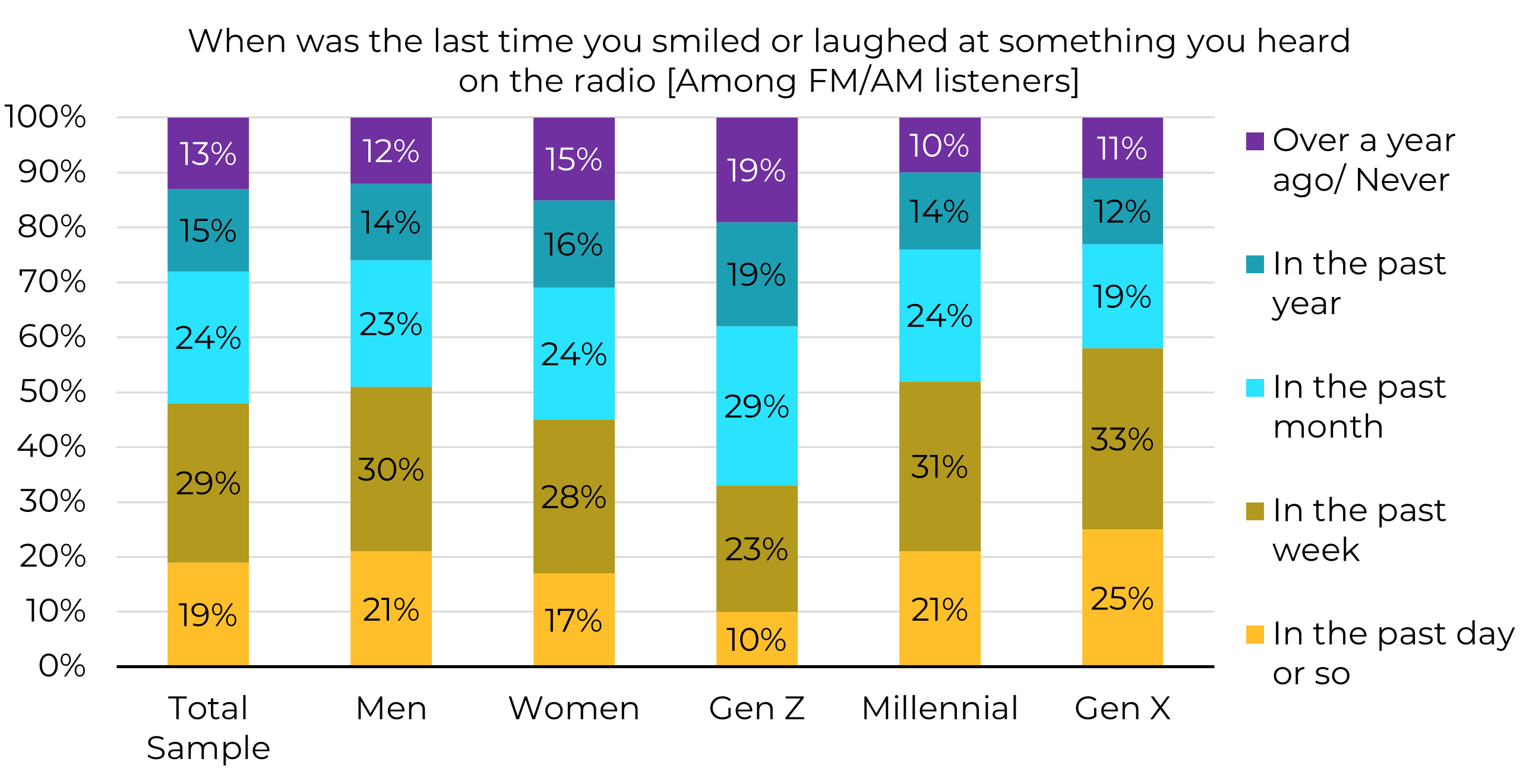 In our latest Ratings Prospects Study, we see that radio delivers a laugh or smile in the past day for not quite a fifth of the radio listeners in our sample overall. Even including those who've smiled or laughed at something they heard on the radio in the past week adds up to fewer than half of those listening.
Even when available staff is small and resources are tight, pulling together to deliver that oh-so-human touch on the air – that special something that resonates with those in your community – can connect with a diarykeeper or meter wearer to pay dividends in the ratings.