To Tradeshow or Not to Tradeshow – The Burning Question for Brands in a Post-2020 World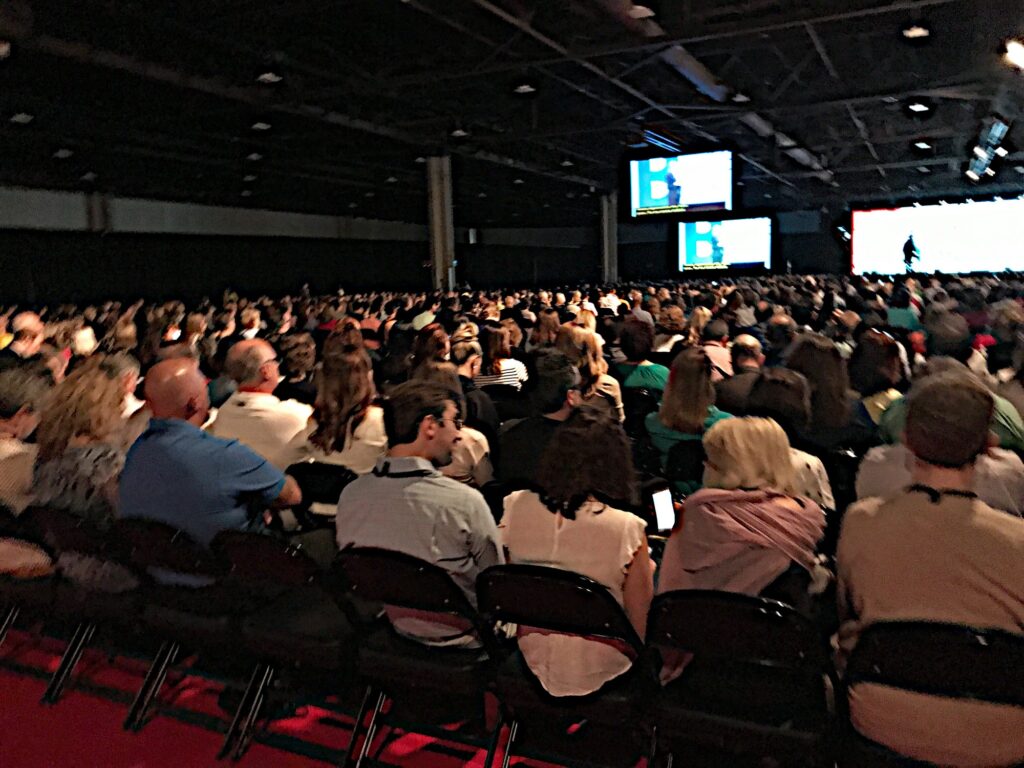 I recently attended a handful of trade shows in various sectors of varying size and scale for the first time since Covid regulations shuttered them in 2020. The energy and excitement of the attendees to return to these events were palpable. People are seeing their colleagues, friends, and customers for potentially the first time in years. Reuniting, doing a bit of travel, and getting face-to-face with personal networks, can be quite valuable, and fun!
However, speaking with many brands present at these events, there seems to be an underlying curiosity about the overall value of activating at trade shows. Also, note the cancellation of E3, lacking Sony, Nintendo, and Microsoft's commitment, and some notable brands missing from NAMM (Fender, Gibson, PRS).
Back in 2020, businesses had to figure out how to attract and maintain customers without trade shows. And they had to do it quickly. This led to a surge in virtual/online events and a recalibration of how budgets were being allocated. "What happened was, out of necessity during Covid, people experimented with other approaches and have found that they are actually not only better for the brands but better for the industry." – Andy Mooney CEO, Fender Guitars
So, what is driving this shift away from tradeshows among major brands, and what does it mean for the future of the tradeshow industry?
One of the main reasons big brands are divesting from tradeshows is the rising cost of participation. Renting exhibition space, setting up booths, and transporting products and staff can be an expensive endeavor, especially for large companies that need to make a big impact. The cost of travel, lodging, and meals for staff attending the event can add up, making tradeshows a significant budget item for companies. As budgets are scrutinized more closely, companies are looking for ways to cut costs without sacrificing marketing efforts, and trade shows are often the first to go.
Another factor contributing to the divestment from tradeshows is the shift toward digital marketing. With the advent of social media and digital advertising, companies are finding new and more efficient ways to reach their target audience. Rather than relying on tradeshows to generate leads and make connections, companies can use digital marketing to reach a broader audience at a lower cost. This shift to digital marketing has been especially evident during the COVID-19 pandemic, where physical tradeshows have been canceled or moved to virtual platforms.
Additionally, some big brands are finding that tradeshows are becoming less relevant in their industry. With the rise of online marketplaces and e-commerce, companies are finding it easier to connect with customers and showcase products without attending tradeshows. This is especially true for companies that sell niche or specialized products, where digital marketing can be more effective than a physical event.
That said, I personally don't see the death of tradeshows on the immediate horizon. Like every business, smart promoters of these events will adapt to changing demand and customer input. Prices to participate may adjust. Formats will be reconfigured. Metrics and data will improve in an effort to be on a more level playing field with more traditional digital marketing tactics. Big brands will continue to lead and challenge the norm as well as invest in areas that are most effective and efficient.
If you're a brand and decide to continue investment into tradeshows, consider leveraging digital ad tech into your physical event presence. GeoConquest the event to serve ads during or post-event to those who attended with a call to action. Build a workflow to integrate data you capture from the events to feed your salespeople with better leads. Get as much first-party data as you can from the events and use it to model lookalike audiences.
If you're looking for new and innovative ways to reach your customers in the B2B or B2C space, in concert with or (in replacement of) your tradeshow strategies, we'd love to hear from you.