Beyond Mad Men: Generative AI Ushers in the New Mad Ad Era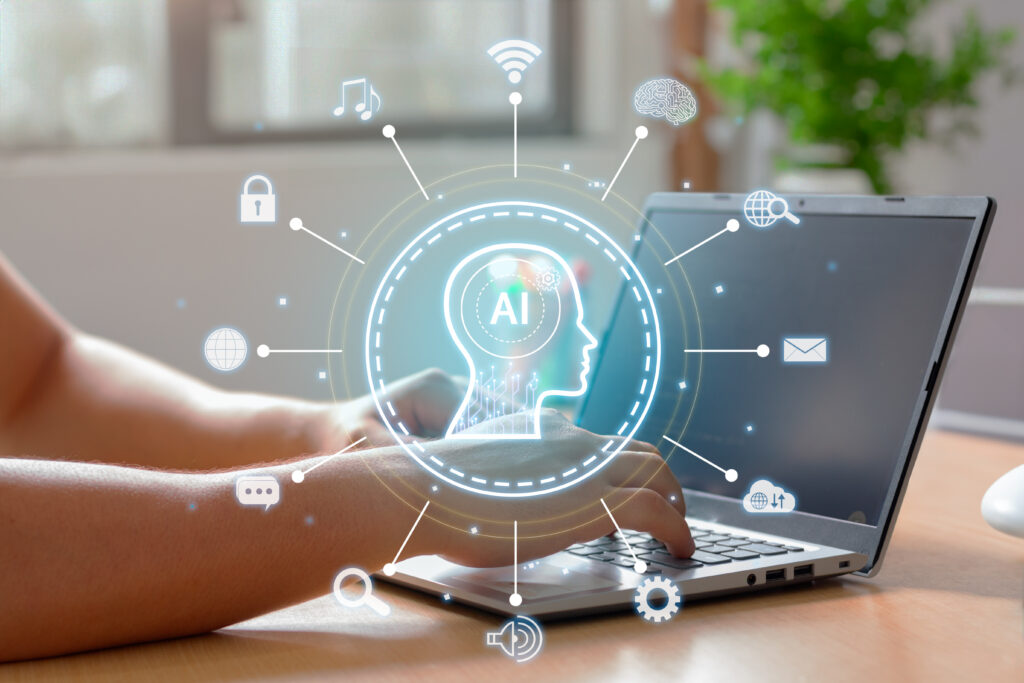 The retail team in NuVoodoo's marketing department is buzzing about the introduction of Amazon's new Lifestyle Imagery generative AI capability and its potential to simplify the creation of engaging ads. This new tool, like DALL-E and other AI assistive technology, has the potential to significantly enhance the research and split-testing services we currently offer clients. This could give the team a powerful new tool to better reflect the nuances of consumer behavior and overall strategy in ad creative.
Background:

Advances in data science, analytics, and AI have significantly enhanced digital advertising. AI-assisted targeting and campaign optimization are already quite advanced. However, a March 2023 survey by Amazon revealed that 75% of advertisers faced challenges in producing ad creative and selecting a creative format.  Many advertisers work within tight pre-production windows, and coming up with effective display ads can often be an afterthought in the race to "check the box" and get launched.
In the ever-evolving world of digital marketing, the ability to stand out and capture an audience's attention remains paramount. Enter cutting-edge AI models that are revolutionizing the way we approach creating ads.
NuVoodoo's Research Expertise and Generative AI Ad Creation:

NuVoodoo seamlessly integrates the boundless capabilities of Generative AI with in-depth research into the behavior and perceptions of niche and highly specialized consumer segments. This unique combination allows us to create a detailed response to any creative brief or RFP that outlines the desired message, tone, and elements, aiming to evoke specific emotional responses and subsequent actions from consumers. The level of detail in the brief can be tailored to your preferences, ranging from highly specific to abstract.
The AI model takes the input and generates a range of ad visuals that align with creative specifications. It's like having a brainstorming session with a team of designers but in mere seconds. The more detailed the input, the more precisely the AI's creative output reflects strategy.
We can further refine the output by tweaking the input, ensuring the final ad design aligns perfectly with brand and campaign objectives.
Generative AI for Product Descriptions:

Amazon's "language learning" model, like others, can also assist sellers in copywriting, crafting compelling product descriptions, and enhancing the overall shopping experience.
Image Generation in Beta:

For now, Amazon Ads' recently introduced Lifestyle Imagery capability is in beta. The company claims that placing a product in a real-life context can increase click-through rates by up to 40%. The image generation tool is user-friendly. Advertisers can select their product, click "Generate," and receive lifestyle and brand-themed images in seconds. These images can be further refined and optimized.
Putting AI to the Test:

Let's design a concept for a completely made-up product we'll call "DK2 Defense," a vitamin D/K2 supplement that supports immunity and instills confidence in individuals to carry out daily activities without the fear of being vulnerable to airborne pathogens. We'll limit what we produce to the initial draft stage, with some packaging and ad design concepts that would need refining after our hypothetical client gives us feedback.
Concept Description:

Target: Parents with school-age children in their 30s and 40s, with the motivation and discretionary income to invest in their longevity and health span.
Background: A gradient of light blue to white, symbolizes cleanliness and purity.
Central Image: A strong, healthy individual standing tall in the center. The subject is surrounded by a glowing shield, representing the protective barrier that the supplement provides. Around this individual, there are faint silhouettes of common daily activities like shopping, jogging, working at an office, etc. This showcases that with DK2 Defense, one can engage in these activities without worry.
Brand Logo: The "DK2 Defense" logo is prominently displayed at the top or bottom of the ad. The logo should be bold and easily readable. (In this case, we asked the AI to make it up)
Tagline: Beneath or above the central image: "Empower Your Immunity, Embrace Every Day!"
Supplement Image: An image of the supplement bottle or pill, placed either at the bottom corner or integrated into the central image, ensuring it's noticeable but not overpowering.
Call to Action: A button or highlighted text saying, "Boost Your Defense Today!" or "Get Protected Now!"
Additional Information (if space allows): A small section or footer mentioning key ingredients or benefits, such as "Formulated with natural ingredients" or "Clinically proven to support respiratory health."

The above is an abbreviated version of the exhaustive consumer persona and brand strategy descriptions NuVoodoo typically provides to research and marketing clients. It took about 15 seconds for the AI to spit out some idea starters for print ads and packaging based on our hypothetical research brief.  We used a tool typical of generative AI's graphic capability, though not Amazon's beta product.
Not bad for a first pass. Some things do drive us crazy, though.  Misspellings that may take work to correct, and AI's tendency to take feedback, and rather than improve upon initial design concepts we like, the model instead starts from scratch and goes off in a different direction, often ignoring prior instructions, even when input is exacting.  Now, to be fair, this is for a completely made-up product, and some AI graphics generators allow for the input of logos and other images that come with "do not change" mandates that the models respect.   All in all, as nothing more than a seriously fast idea generation tool, given the kind of consumer data NuVoodoo generates to drive strategy, generative graphics AI is the bee's knees as far as we're concerned.
Conclusion:

Our team is always looking for impactful ways to build campaigns that deliver results. As the digital advertising landscape evolves, brands need partners who can provide actionable insights and expertise. Adding Amazon's latest offering to the existing suite of available AI-driven marketing tools, this game-changing ad tech has the potential to jump-start a new Mad Men era on steroids. This new Mad Ad era is only in its infancy and is only going to get better and better.  As always, NuVoodoo is here, on the cutting edge of technology and technique, to deliver results for our customers.