It's time to change the game we've been playing in programming and research for the last 30 years. Today, you need programming that will bring in consumers because it's more compelling, more interesting, and more relevant than any other option. Research needs to focus on the benefits that listeners get from using radio and not just the attributes of one station compared to another.
NuVoodoo can ask more questions in a 20-minute online interview than our competitors can in a half hour on the phone – increasing the information we collect, while reducing respondent fatigue.
Additionally, we have greater flexibility in an online interview: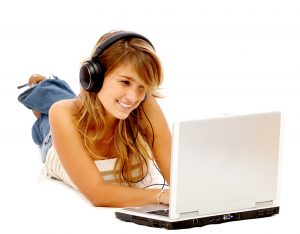 We can give respondents more choices because they can see the options, rather than having an interviewer reading them the choices.

We can get rich open-ended responses directly from the respondent – without a call center agent transcribing their responses.

We can play high-quality audio and show pictures or video.
Plus, online respondents are compensated for their participation, just like Nielsen Audio respondents, ensuring that we're collecting opinions from the same pool of people who determine the fate of your station. Our experience using online samples means we know how to get a reliable, replicable sample every time.
NuVoodoo pores over the data like no other, interrogating the data to get answers to your questions and using any statistical method needed to get to the truth within the numbers.
We compose the findings into a crisp deck, thoughtfully displaying the relevant results, including the framework for an action plan. We're always prepared to show all the sausage that went into the deck, but we know that the days of the all-day perceptual presentation ended long ago.

Questions about getting started? Drop us a line to find out more!
888.9Voodoo (888.986.6366)      TellMeMore@NuVoodoo.com