NuVodooo's Webinar Series
Watch VoodooVision On-Demand Now
We just wrapped up NuVoodoo Media Services' first consumer study of 2023. We completed interviews with over 5,300 14–54-year-old respondents from across the nation, and our NuVoodoo Research Team compiled the data to share with clients and potential partners like you!
In less than 30 minutes, VoodooVision delivered insights on:
- Consumer behavior across social, mobile, podcasting, streaming, connected TV, and other digital advertising ecosystems.
- A focus on where and how consumers are spending their time right now and where they pay attention to commercial messages, so advertisers can reach prospects efficiently and more effectively.
- We explored digital privacy issues and share how users feel about having their location and online activity tracked.
The VoodooVision Study is a marketer's guide to digital advertising and audio entertainment.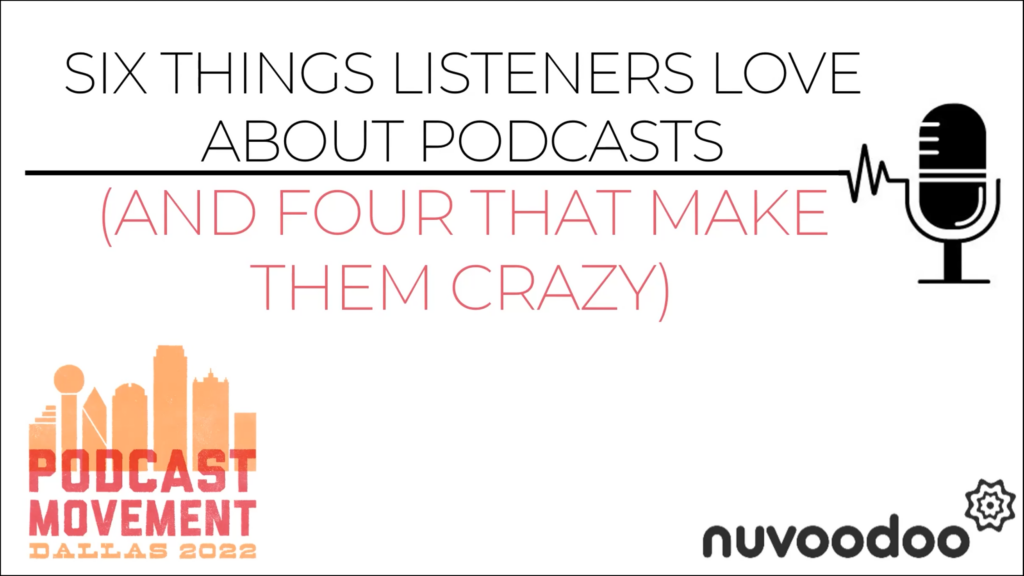 We surveyed hundreds of previous attendees of @Podcast Movement and registrants for Podcast Movement 2022 to find out what was important to learn from listeners, then did qualitative one-on-one interviews with regular podcast listeners and a nationwide survey of podcast listeners.