NuVoodoo's Conference Cloud Completes 100th Broadcast Stream With Talk Show Bootcamp 12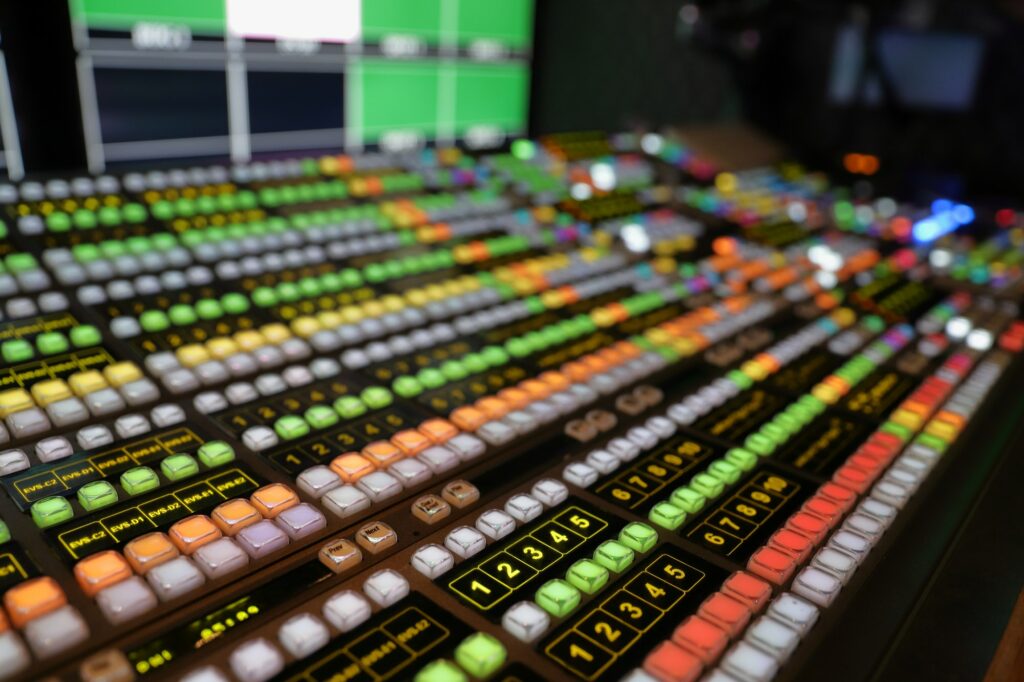 One Year Later, Virtual Conferences Are More Interactive, Engaging and Technically and Programmatically Sophisticated
Conference Cloud Back in Action for All Access Audio Summit on April 21st-22nd
CINCINNATI, OH, and LOS ANGELES, CA, March 24, 2021 – NuVoodoo Media Services, a data-driven media marketing, programming and content intelligence provider, announces that its Conference Cloud virtual event service has completed its 100th broadcast stream with Talk Show Bootcamp 12, held last Thursday and Friday, March 18-19, 2021, and presented by Talentmasters and Gabe Hobbs Media.
Last March, NuVoodoo executed its first Conference Cloud virtual event as the pandemic began its spread. A year later, the company has over 1,000 hours of live streaming under its belt, serving dozens of clients, and touching tens of thousands of end users. The Conference Cloud platform contains all the features necessary to deploy a full-featured events site, including registration, virtual "exhibition booths", social and networking features, and fully produced broadcasts with high-end production value. In addition, NuVoodoo's Research Division provides insights into the content development process, and its Digital Marketing Division rounds out the platform, putting it in a class by itself in terms of the complete service offering.
Conference Cloud events have spanned the corporate, civic, and charity sectors. In the past year, the platform has been used for fundraising, as a replacement for large-scale conferences and conventions, and civic events including town halls and debates, and even a Southern California city's annual "State of the City" address.
Russ Gilbert, EVP, Digital, NuVoodoo Media Services, said: "Talk Show Bootcamp 12 was like coming home for us. Our platform is built around the concept that a virtual event is closer to a talk or morning show broadcast than an in-person event, and it's just nice to work with people who know what to do when you put a mic in front of them."
In addition to the 16 hours of content (which is now available on-demand at: https://talkshowbootcamp.com/), participants were able to chat in real time, engage with the speakers with live Q&A, and interact with the show's sponsors.
Don Anthony, Executive Producer of Talk Show Bootcamp 12, remarked: "Feedback to this year's Talk Show Boot Camp drew some of our highest marks ever. Having NuVoodoo's virtual cloud program to produce this year's event proved beneficial beyond my wildest dreams. From TSBC regulars to first-timers, even a few attendees from music formats, all gave this year's show a huge thumb's up!"
The NuVoodoo Conference Cloud will be back in action again at the end of April, powering the All Access Audio Summit. All Access is bringing its signature mix of metrics, music, and media to attendees of the high-powered online conference on April 21-22, 2021. The All Access Audio Summit will be hosted by Ellen K and Dana Cortez, and will feature All Access Publisher Joel Denver's fireside chat and live Q&A with Bob Pittman, Chairman and CEO, iHeartMedia. For more information and to register for the All Access Audio Summit, please visit: allaccessaudiosummit.com.
FOR MORE INFORMATION about NuVoodoo's Conference Cloud virtual event service, visit: https://myconferencecloud.com/, or contact Carolyn Gilbert, President, NuVoodoo Media Services, at: cg@nuvoodoo.com or at 888.9VooDoo (888.986.6366).
About NuVoodoo Media Services
NuVoodoo Media Services provides data-driven digital, social and direct marketing and programming and content intelligence to the radio, television, newspaper, music and retail industries through innovative new research and marketing products and services that give clients a winning edge. NuVoodoo also provides customized and proprietary web-based research designed to connect music lovers with the music they love most. NuVoodoo Founder and President, Carolyn Gilbert, has been the radio industry's foremost research strategist for more than 30 years. NuVoodoo brings fresh thinking and lower costs to media research, including a budget-friendly barter for services model. A "virtual" company, attracting the best people from all over, NuVoodoo has offices in Cincinnati, Austin, Chicago, New York, Los Angeles, Philadelphia, Columbus, OH, and Middletown, OH. More information may be found by visiting www.nuvoodoo.com.
MEDIA CONTACT: Lisa Dollinger, Dollinger Strategic Communication for NuVoodoo Media Services, 512.633.4084, lisa@dollcomm.com.