Snapchat: The Fastest Growing Social Channel Among Likely Ratings Respondents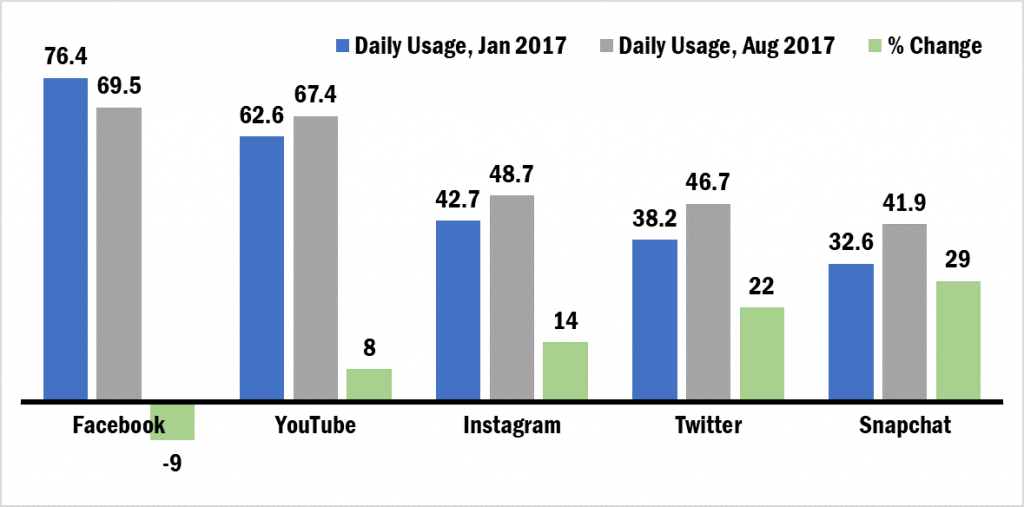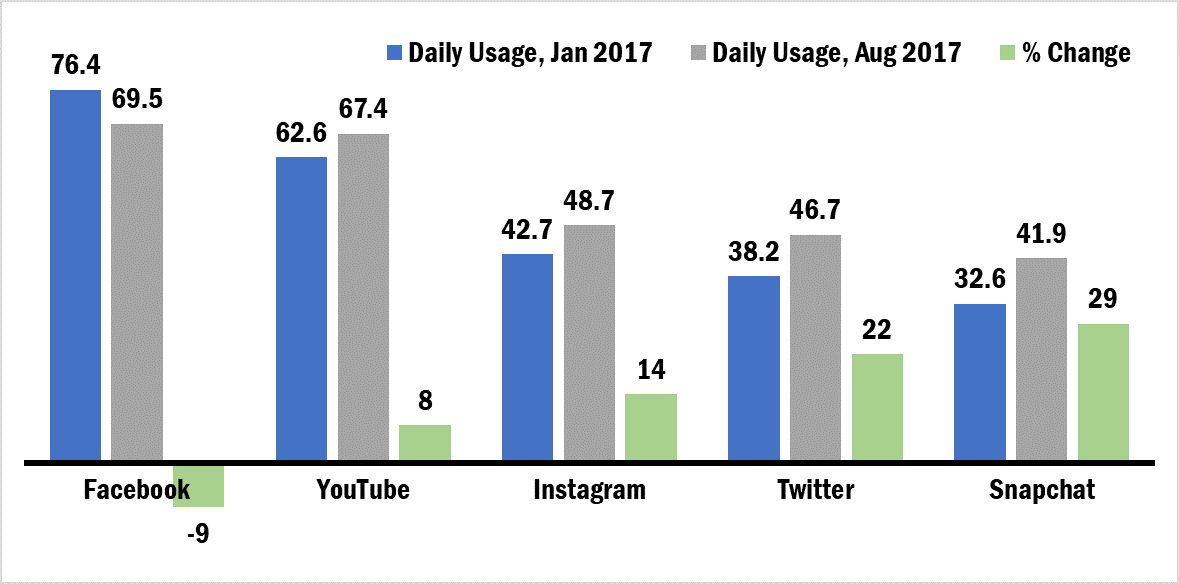 Even though NuVoodoo is less than seven years old, we've just completed our tenth Ratings Prospect Study. That's because we realized that we'd need to conduct studies twice a year to keep up with the changes in listener attitudes, new media penetration and the fast-moving world of Social Media. With just over two weeks until the start of the October PPM monthly and the Fall book for Diary markets, there's no time to waste in setting station marketing plans.
We've been watching the changing usage levels of Social Media platforms. Ratings Prospect Study Ten shows a sharp rise in daily usage of Snapchat among likely Nielsen respondents, up a robust 28% since January of this year. Growth is even stronger among those under age 35. This has huge implications for younger-formatted stations.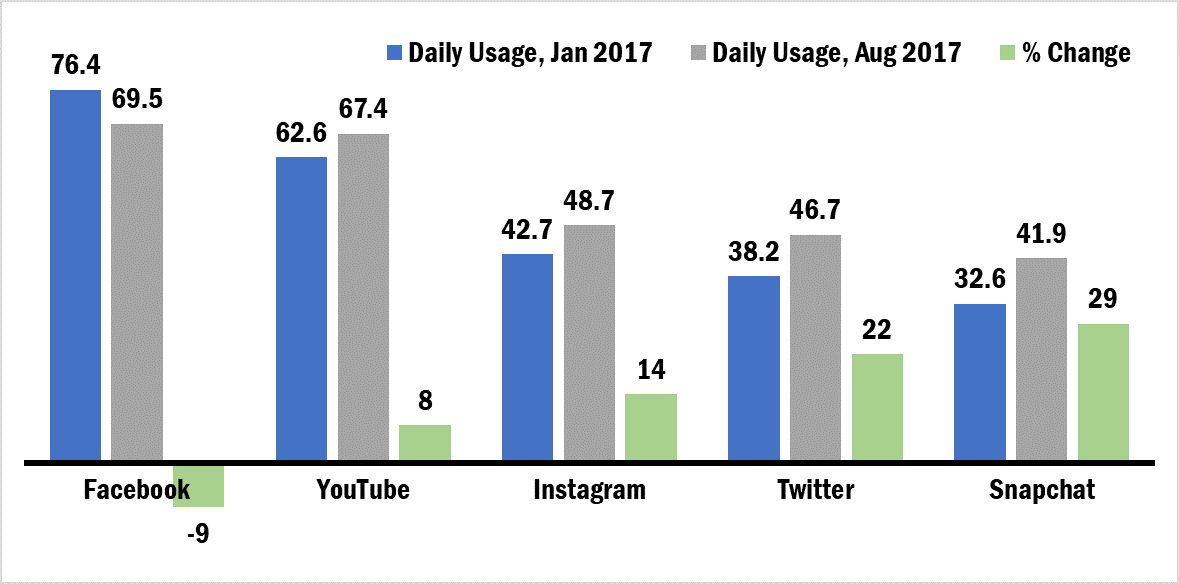 We've shown for years that Social Media use across all major platforms is significantly higher among those likely to wear a meter or fill out a diary. These are human buzz agents who consume media of all types at higher levels than those who would never participate in the ratings. While Facebook and YouTube remain the juggernaut social platforms, the next tier of Snapchat, Instagram and Twitter have grown significantly since our January study.
This accelerated growth for Snapchat comes at an interesting time for radio, since Snapchat has just added local advertising capabilities to its platform. PJ Kling, NuVoodoo VP of Product & Business Development said he's "been impressed with how responsive Snapchat's product team has been. They fast-tracked specific capabilities for us that were on their development roadmap for months from now — such as zip code targeting — and sometimes within hours our conversations with them." He added, "What's most impressed me is the care and attention Snapchat gives to the user experience and the emphasis it places on creative best practices. This isn't about quickly throwing together videos with flying cash, fake spokesmodels and generic deep-voice-guy narration. They want to make sure that ad content has the same kind of value to the Snapchat experience that the audience's organic content already has."
If you're interested in learning more about using Snapchat to market to Nielsen prospects, you can take a look at PJ's video blog.
Snapchat can be an incredibly potent weapon for stations this fall. We've seen outsized results from initial campaigns on platforms as they roll out local advertising. We believe these local ads stand out in environments where users are accustomed to seeing only national ads – at least for a while. For stations trying to engage younger listeners, this is an opportune moment.
We'll be rolling out more tidbits from Ratings Prospects Study Ten in the coming weeks. Hope to see you in Austin!