True/False: Radio Playlists Are Small to Save on Licensing Fees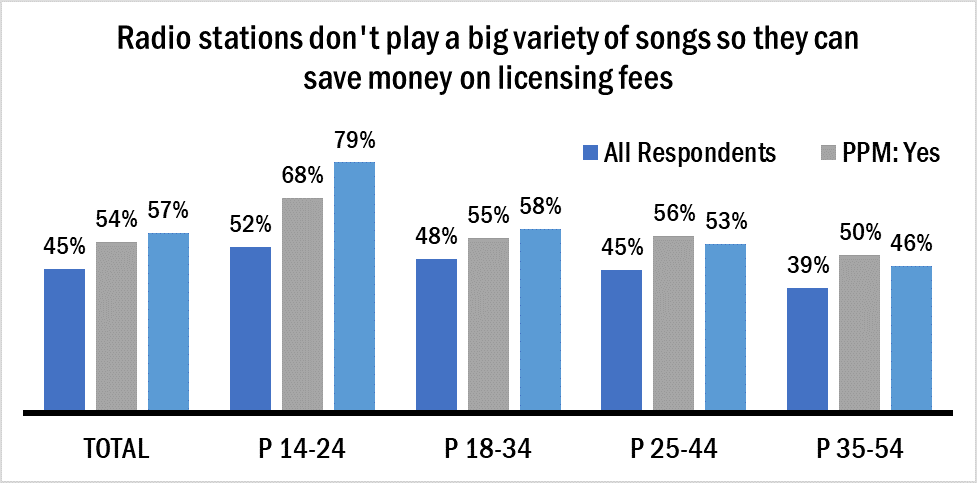 The results of the latest NuVoodoo Ratings Prospects Study, our twelfth, are on our desks now. We're busy crunching the numbers so we can roll them out in webinars starting on August 1. You can reserve a spot at nuvoodoo.com/webinars.
We've got fresh numbers on Social Media usage, including numbers on whether or not users trust Social Media platforms with their personal data. We've got updated information on Smart Speakers: who's got them, uses they're serving in homes – and the potent question of whether or not that includes listening to FM.
Before we headed into the field last month, we'd asked clients and friends and readers of this blog for beliefs about radio stations that listeners might have – beliefs that might be factually incorrect, but are things they believe anyway. We'd started the ball rolling with one we'd overheard at a party among young adults from outside the radio business: "Radio stations don't play a big variety of songs so they can save money on licensing fees." It's not true, of course, but we wondered how widespread is the belief?
In our latest sample of 3,049 persons 14-54 from all PPM markets across the country, it turns out that almost half the respondents in our sample agree with that false statement about radio variety: "Radio stations don't play a big variety of songs so they can save money on licensing fees." Ouch.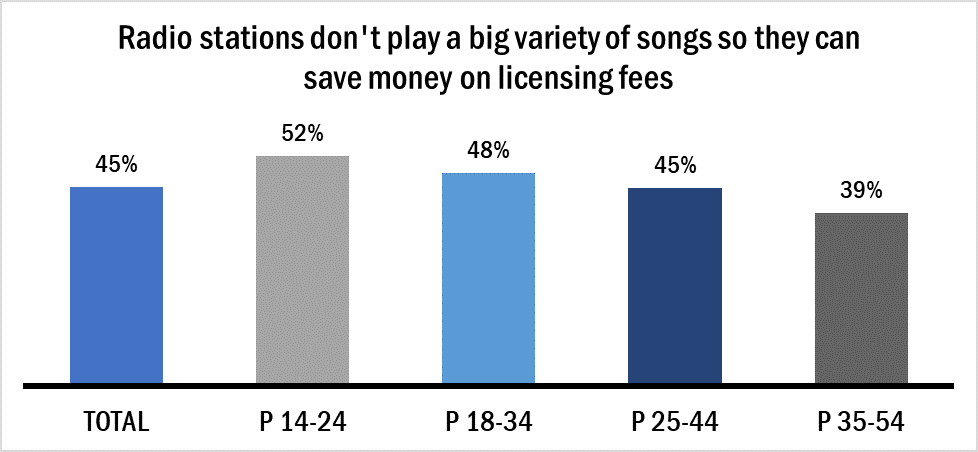 Seeing that the belief was higher at the young end of the sample – not unexpectedly – we wanted to see how the results looked sorted by music format P1's. We weren't surprised when we saw that the formats with the greatest music repetition also had the greatest perception among their P1's about saving money on licensing fees. To make sure our numbers were rock solid we grouped together P1's from any type of AC format (labeled "Hot AC + AC P1"), combined rock and alternative formats (labeled "Alt + Rock P1's") and totaled classic rock and classic hits and Jack-type variety hits ("labeled Library Fmt P1's").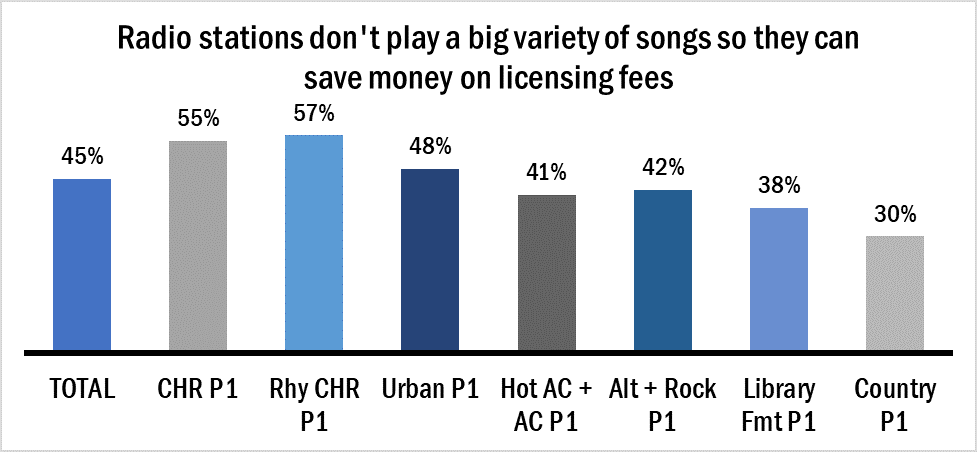 Of course we worry most about what those few folks who are the most likely to show up in Nielsen samples think – they're the only ones whose opinions really matter. We hoped that their opinions would be kind to radio. We know from the previous eleven Ratings Prospects Studies that these ratings-likely respondents tend to be heavier radio users and tend to be supportive of stations – but they disappointed us.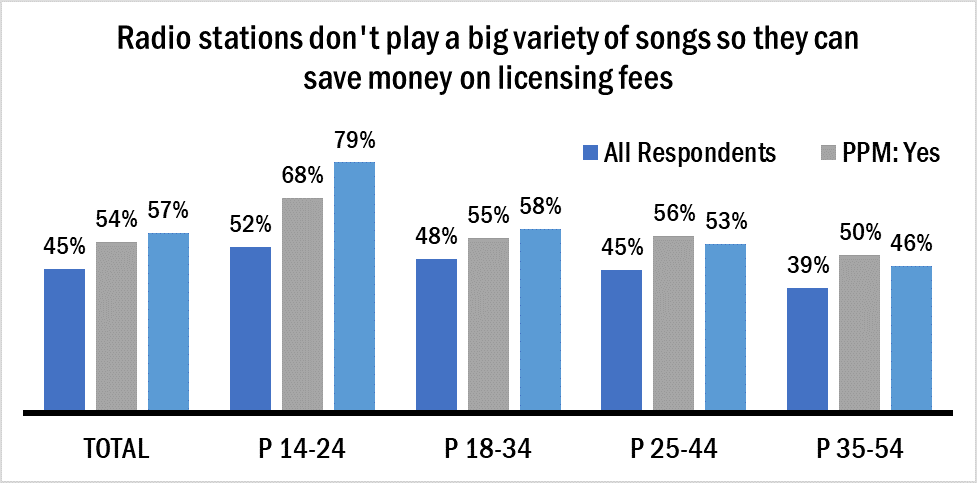 Among both the group that modeled through as being PPM-likely and the group that modeled through as being Diary-likely, over half believed our false proposition about narrow playlists being motivated by corporate savings. The belief is epidemic among ratings-likely 14-24's in our sample, where over 2/3 agreed with our statement.
In all we tested two dozen statements like this with respondents. We'll share more in our upcoming webinar, Play & Win the Ratings Game. Details and registration is at nuvoodoo.com/webinars. We hope to see you there!