We're getting ready to launch the second in our spring webinar series: The 2019 edition of the NuVoodoo Contesting Guide. It's more information taken from the 3,084 respondents, ages 14-54 across all PPM markets in our 13th Ratings Prospects Study. The first of three opportunities to participate in the webinar is Monday, March 18 at Noon Eastern. Register for any of the sessions at nuvoodoo.com/webinars.
In the 2019 edition of the NuVoodoo Contest Guide, you'll learn:
Whether calling, texting or registration is likely to attract more ratings respondents.
The data collection landmines that could sabotage your contest entries and VIP club sign-ups.
New insights on prizing concepts.
If we've improved our credibility among likely ratings participants – or if radio is still known for rigged contests.
We'll also dive into how likely ratings respondents are discovering music. We asked, "Which of these sources would you expect to be good at helping you discover music you do not know, but fits your taste?" And the majority answered YouTube. Even among those who listen to FM at least two hours a day, FM is no better than tied with YouTube as a music discovery source.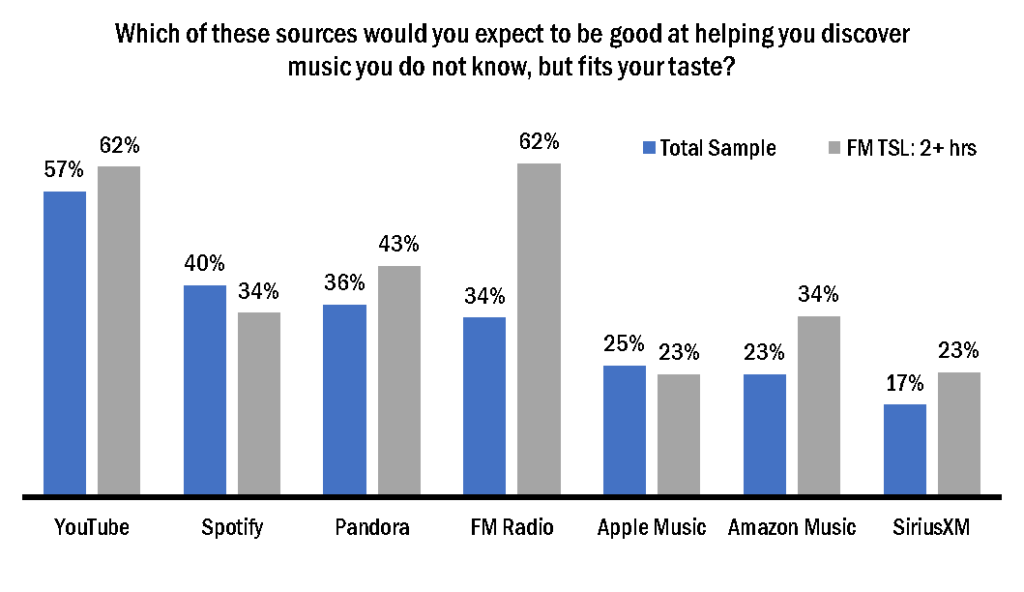 While those music discovery stats are not a feel-good, NuVoodoo Marketing EVP Mike O'Connor notes, "Those with a glass-half-full attitude will realize that forming a local community of YouTube subscribers can help boost a station's image as curator among local influencers. And, when it comes time for paid digital marketing, every YouTube interaction can be bundled as seed data for retargeting and lookalike audiences. These so-called "first party" data relationships give stations a huge advantage over their competitors."
Other topics include how spoken-word radio can deal with the country's current political discord? Do listeners now view local radio news as "fake" and stations as "enemies of the people?" How is trust in local radio news holding up? We showed last year that radio news remains highly trusted. Is it still?
As always, the session will be a quick half hour, including time for your questions. We hope you'll be able to join us! Register at nuvoodoo.com/webinars.