Is Coronavirus Information Still Important?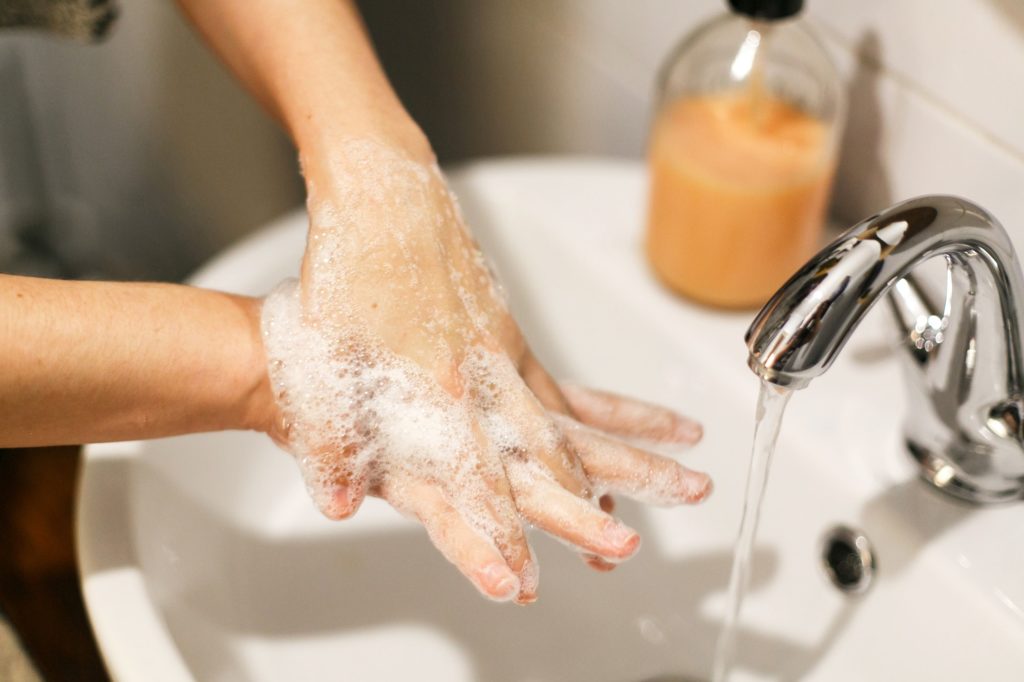 While the news has been dominated by the election, the increase in coronavirus cases ebbs back into the headlines in every slack moment. NuVoodoo has been tracking concern with the virus and a host of other issues related to the pandemic since early March. The news of growing cases seemed like a good opportunity to update the findings here.
The sample for our on-going study is persons 15-54, but with so many radio programming decisions focused on women 25-54, we're showing that demographic here. It's a sizable sample: roughly 750 women 25-54 every day.
Shown in mammoth-sample monthly snapshots, you can see concern trending down in the month of October after an increase in concern in July. While not shown here, daily concern numbers in November aren't reflecting the increase in cases around the country as of this writing. You can keep tabs on the daily information we're gathering (and updating several times a week) among the wider sample of persons 15-54 at nuvoodoo.com/covid-19-media.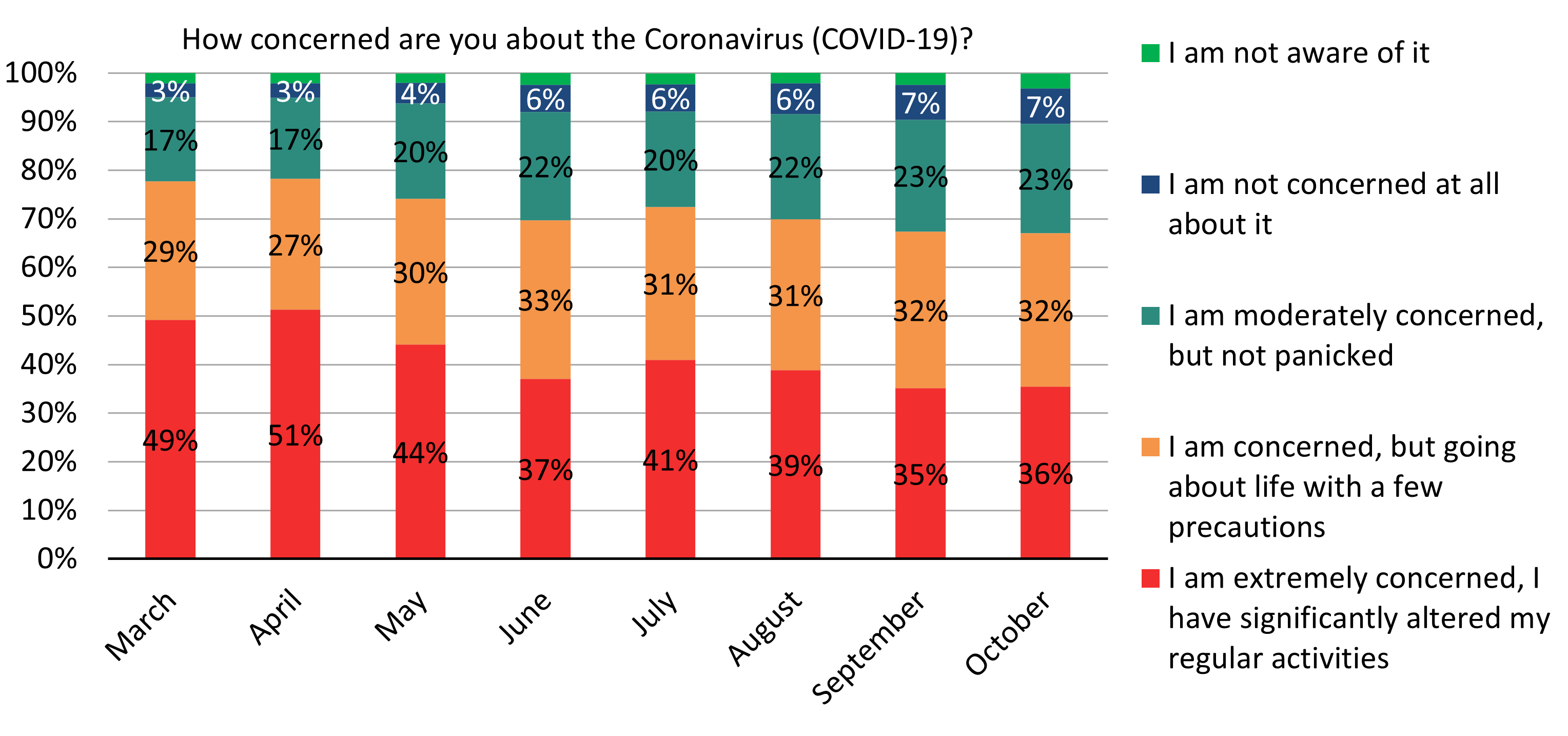 At the same time, we're tracking a steady increase in the number of women 25-54 working outside the home. We hit a tipping point back in September, when the number working outside their homes surpassed the number working from their homes for the first time since the pandemic began. Nevertheless, the number of at-home workers remains substantial – and warrants our attention as radio seeks to connect with and entertain this new workforce.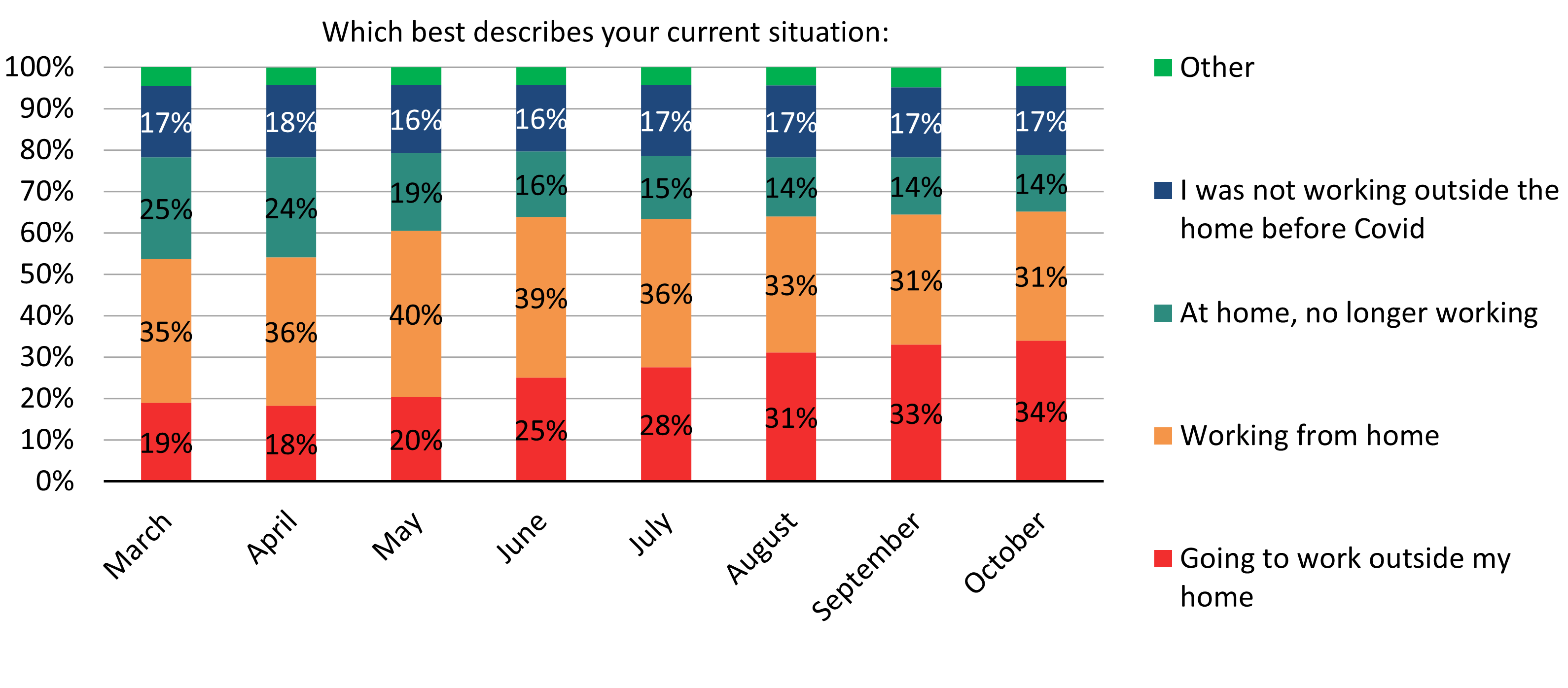 At least through the month of October the numbers who are staying home until there's official word it's safe – or until they feel safe – are gradually coming down, while percentages comfortable resuming some segment of their normal lives are on the rise. With safety precautions in place, a slight majority is ready to find some semblance of normal in their lives.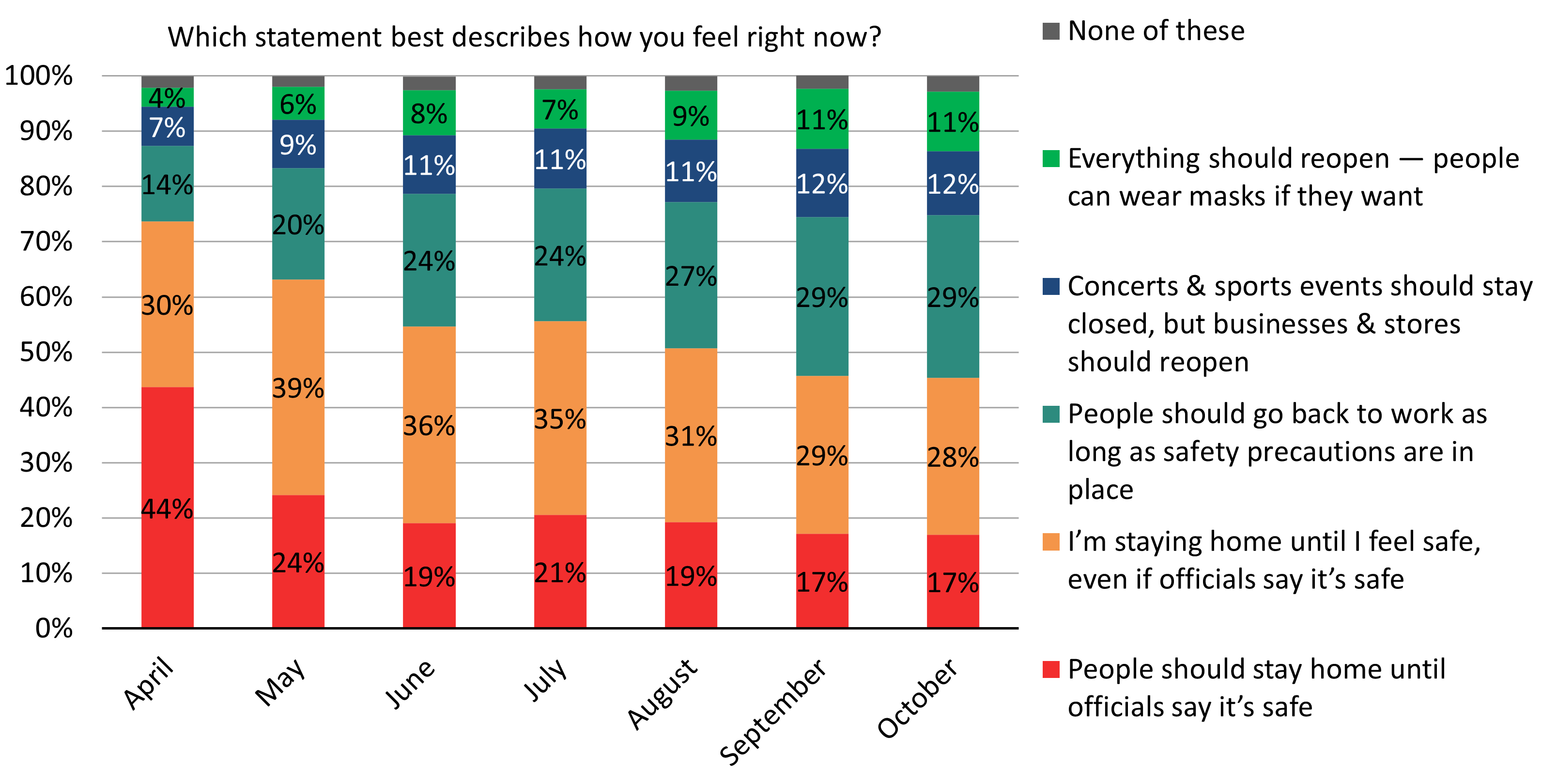 And yet, the hunger for information remains. We gave respondents a range of answers from "regular music programming and only urgent updates about coronavirus" to "just local information about coronavirus and NO music" and asked what they want right now on their favorite FM music radio station. Among women 25-54 in the past two weeks, fully 60% want at least hourly updates on coronavirus, compared to 38% who only want urgent updates.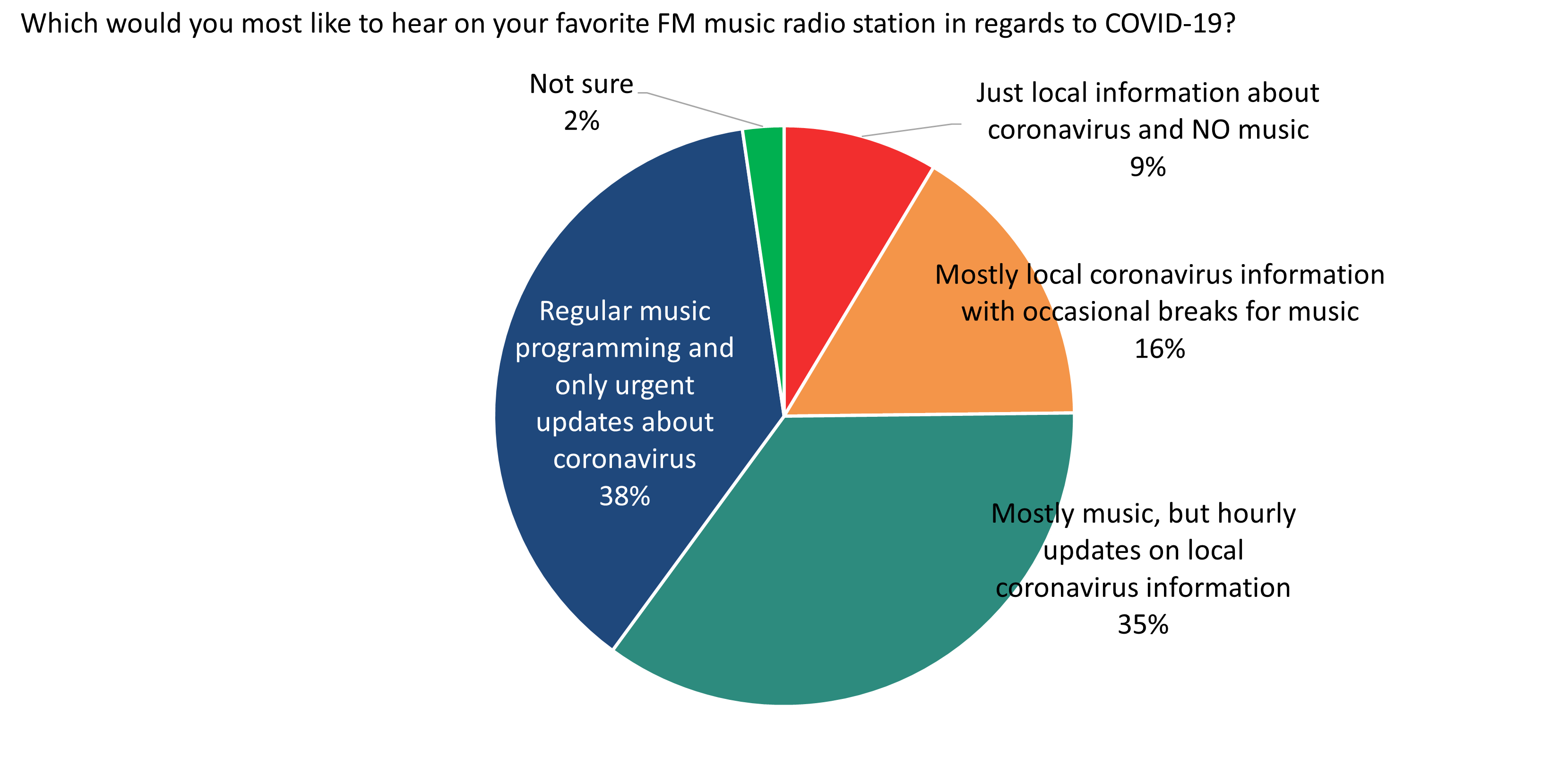 Coronavirus appears to be a long way from done with us. Even on a station whose main mission is to deliver great music, listeners are still looking for regular touches of the latest information – particularly as it pertains to your local area. Whether that takes the form of a scheduled hourly update – or a commitment to a mention every hour – keeping your place in the minds of listeners as somewhere they can turn is good business.
All of this is only getting more urgent as we hear about increasing case counts, as the weather cools down across much of the country (reducing the opportunity for leisurely outdoor visits) and as the holidays loom into view. Think about all the ways that coronavirus concerns waft into listeners' daily lives and try to address them. You can let listeners know about case counts in your market, status of local hospitals, where they can get tested, whether they can go to restaurants, school activities that are on-going, athletic events, if they have to get temperature screened to get into local malls and on and on. And, of course, you'd tag out every on-air mention pointing listeners to the portal on your website where all the information lives.