The Top-Testing Slogan Is …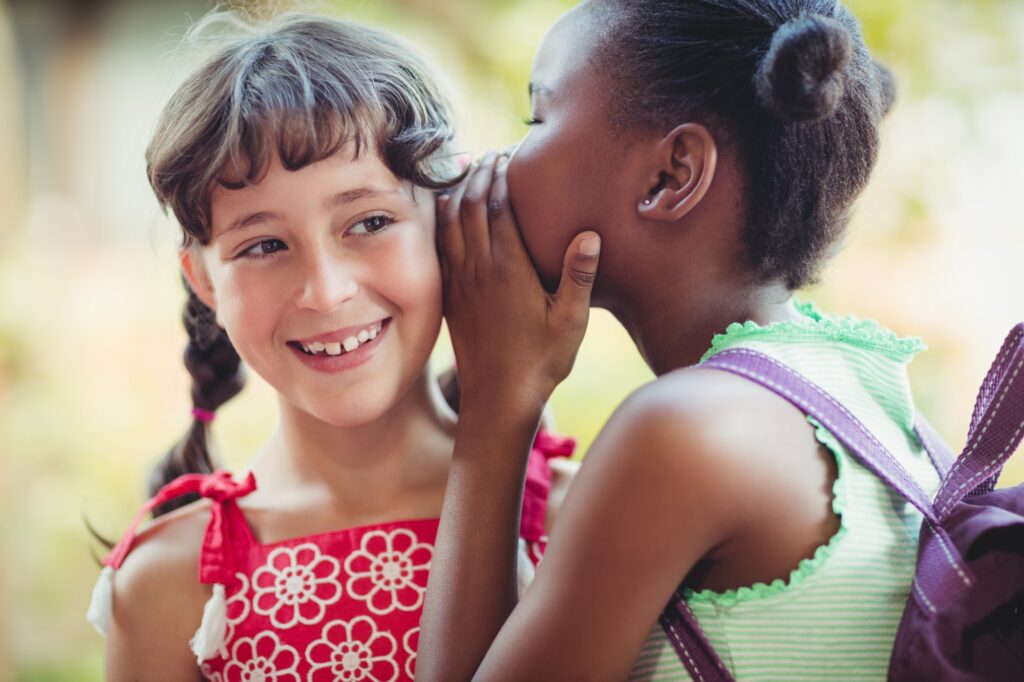 It's no big secret. Every time we've gotten a chance to test the desirability of some variant of the slogan, "Music that makes you feel good," it scores near the top of the ranking. And why wouldn't it? Academic studies have shown that any music you really like will improve your mood.
All music radio stations are mood purveyors in some sense. People tune in expecting to hear songs they love based on their prior experience with the station. They'll say they're tuning in to hear music they like or fill the silence in the car/at home/at work. But they're really tuning in hoping to maintain or improve their mood. It's not about the station – it's about them.
In the NuVoodoo ASAP study we fielded in advance of the All Access Audio Summit last month, we saw that just under half the 1100 respondents 18-54 nationwide we interviewed say they care about the radio station they listen to most. At least some people care about us.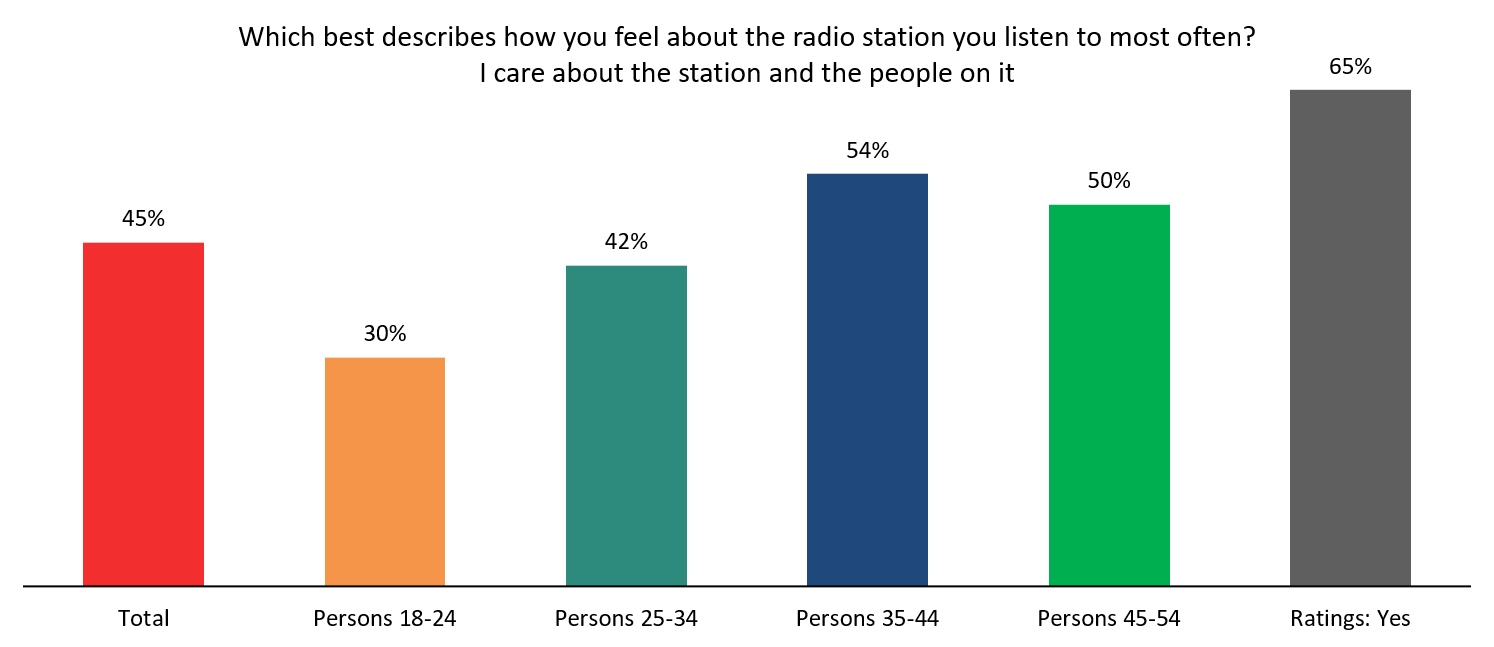 As you might expect, that bond improves somewhat with age and includes nearly two thirds of the segment of the sample that we identified as likely to participate in PPM, labeled "Ratings: Yes" here. The important thing is that while some do care about the station they listen to – and the people on it – it's not about the station, it's about the listener. It's about supporting or improving their mood.
Perhaps it's not surprising that men are more likely to say they care about stations than women, so many programming decision makers are men. The Hispanics in our sample show up as somewhat less likely to care about stations than African Americans and the Nielsen "others" (White/Asian/Other, labeled "WAO" in the chart).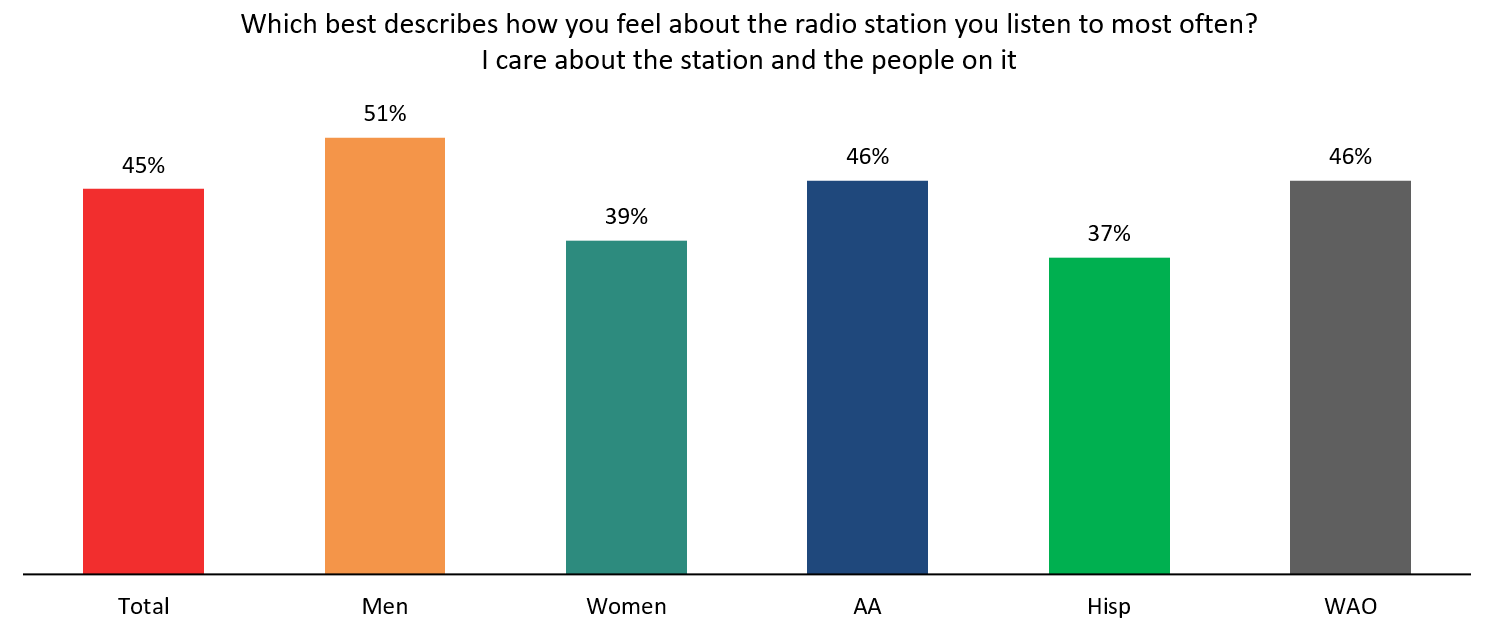 It stands to reason that if people are tuning in hoping to improve or maintain their mood, we have an opportunity to enhance their bonds with our brands if we reciprocally care about them – how they're getting along in their day, in their lives, in their jobs.
We urge you to consider spending time researching your listeners' lives. Not how they feel about the stations in your market – and not just the songs you might play. Give thought to how you can improve the content on your station to connect with them by reflecting the things in their lives that they love; the things about your market that make them feel good; the things that make them feel part of your community. It can be done with the question groups in your music research program, a quick survey sent to your listener database, etc.
It's a matter of connecting with listeners and giving them little dopamine hits they'll come to associate with your brand – and will help keep them coming back to your station again and again. In the words of Maya Angelou, "People will forget what you said, people will forget what you did, but people will never forget how you made them feel."