How Badly Damaged is Facebook?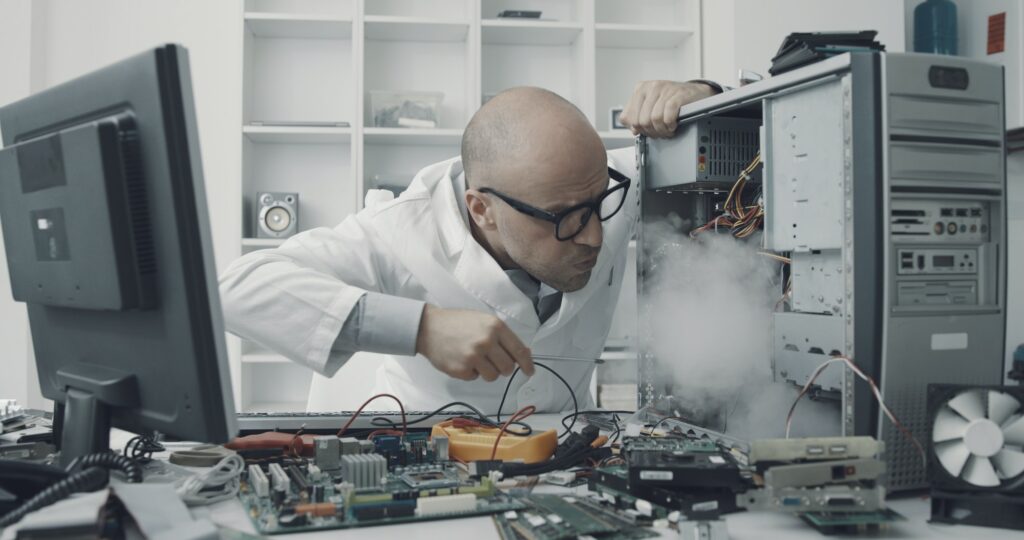 Last week we noted that Facebook's whistleblower testimony and recent service outage might have an impact on trust for that platform and co-owned Instagram, so we were going back in the field with another NuVoodoo Quick-Turn Study. The question we needed wanted to answer for our clients was whether or not they should to avoid advertising on Facebook.
We had already fielded a Quick-Turn Study last month looking at mobile marketing. The study found that radio stations are significantly more trusted with personal information and locations than Facebook and Instagram (meaning radio is in a great position to get listeners to allow location-tracking by station apps). So we already had data from mid-September (shown below on the left) showing 41% of our sample didn't trust Facebook to use personal information and locations responsibly. In our new data, collected October 6-7 (shown below on the right), Facebook distrust rises five points to 46% — closing in on half the sample.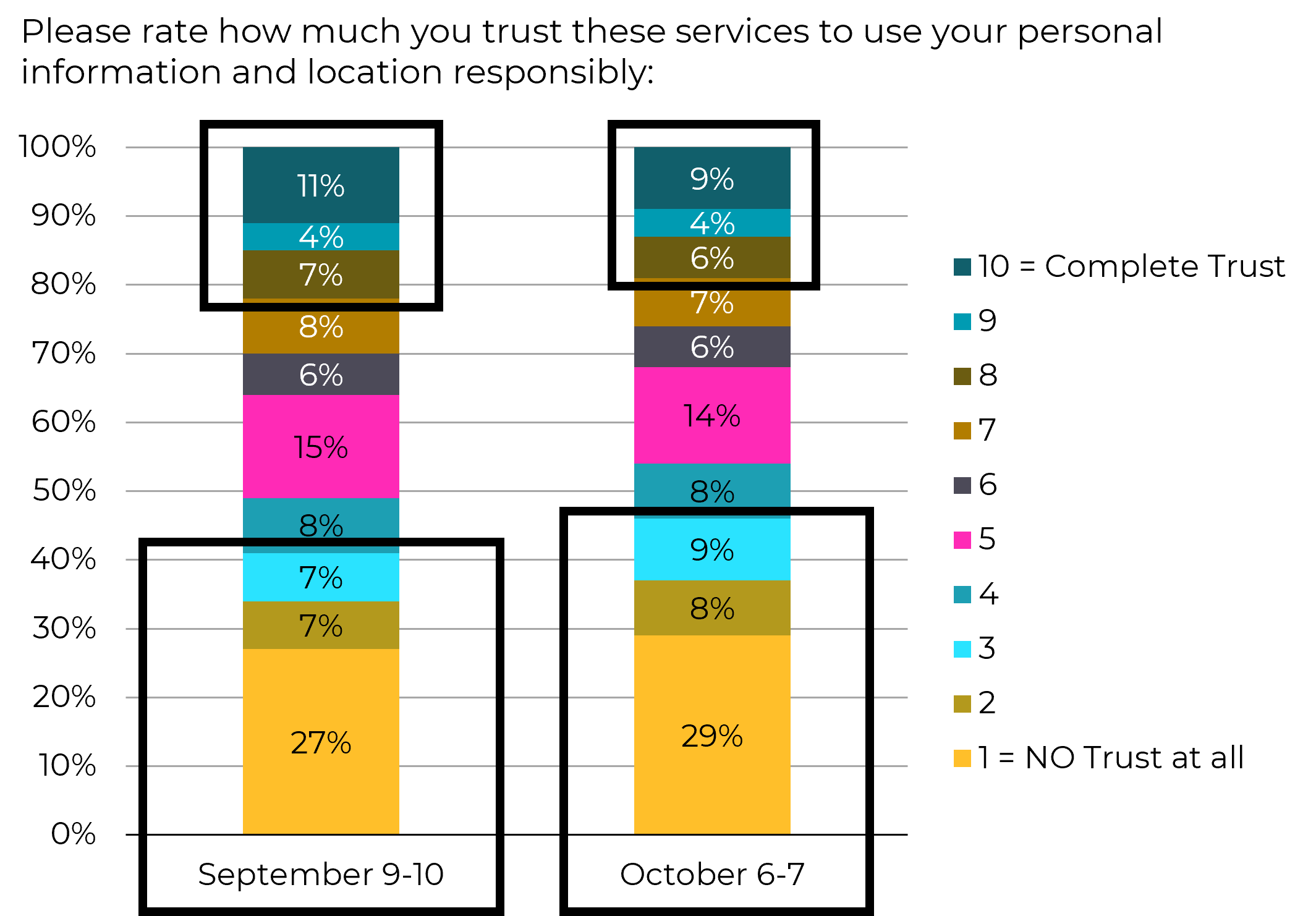 We asked users of major platforms if they're now using those platforms more/same/less compared to last month. This is perceived momentum: people who are happy with a brand or service are more likely to say they're using it more; those who are unhappy with a brand or service are more likely to say they're using it less. We see that YouTube and Google are net positive in terms of usage momentum (more folks say they're using those platforms more, in green, than say they're using them less, in dark gray). As you might expect, Facebook is tilted down: 20% say they're using it more and 23% say they're using it less.

We have limited question inventory in these Quick-Turn studies, so we hadn't asked about usage of these platforms back in mid-September, but we did in the new study. The new data shows daily usage of Facebook just a point behind YouTube overall, with 25-54's a few points higher for all platforms compared to the overall nationwide sample of nearly 1,900 adults 18-64.
Using coefficients derived from our past four ratings prospects studies we modeled the usage levels for digital platforms among 25-54's likely to participate in the ratings. The daily usage for Facebook among modeled ratings likelies aged 25-54 is 77%. That's 7 points lower than the 84% daily usage we observed for Facebook among ratings-likely 25-54's in our June Ratings Prospects Study. That's not the end of the world, but it is a decline that our marketing team will be working around using the other top platforms for the demos and format constituencies involved in client programs.

Are people more distrustful of Facebook as a result of the recent problems? Yes. Are they using Facebook less? Maybe a few folks. Are people less likely to notice ads on Facebook? Not really. Are they able to remember whose ads they saw on Facebook in order to punish brands that advertise there? Not likely. We dive deeper into the data in a video you can watch here.