Holiday Shopping and Spending Predictions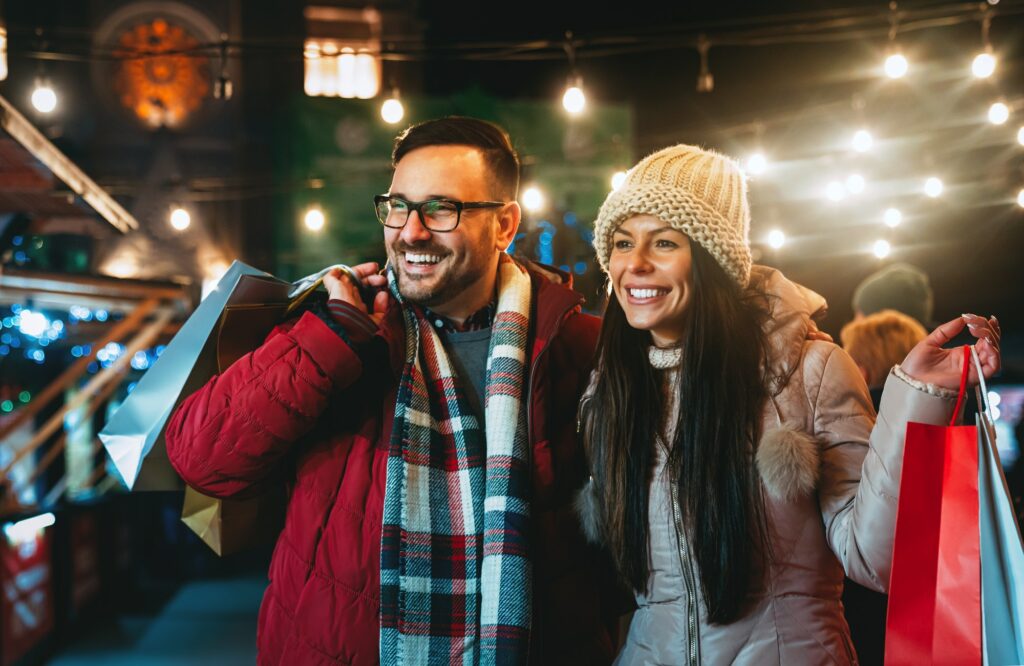 Last week we shared results from a NuVoodoo Quick-Turn Study fielded at the end of last month. The data from this study of 1,855 Adults 18-64 nationwide shows strong anticipation of the upcoming vaccinated holidays, with a 44% plurality saying they're looking forward to the holidays more this year than last year. With many vaccinated (and even boosted) against coronavirus, shots coming online for children, and numbers improving in many parts of the country, there are good reasons to be joyful as we approach the holiday season.
In line with what some economists refer to as the K-shaped recovery, holiday giving overall may be a bit muted with 31% of these Adults 18-64 nationwide expecting to curtail their holiday spending from last year. However, a plurality of those in households with annual incomes of $100,000 and up expect to spend more on the holidays this year.

Along with how much to spend, many say they're concerned about being able to get what they want to buy as gifts because of problems in the supply chain. The concern is greater in the Western US than in the South, but it's on the minds of 61% of these 18-64's nationwide who are at least moderately concerned about being able to get the items they wish to give to family and friends this year.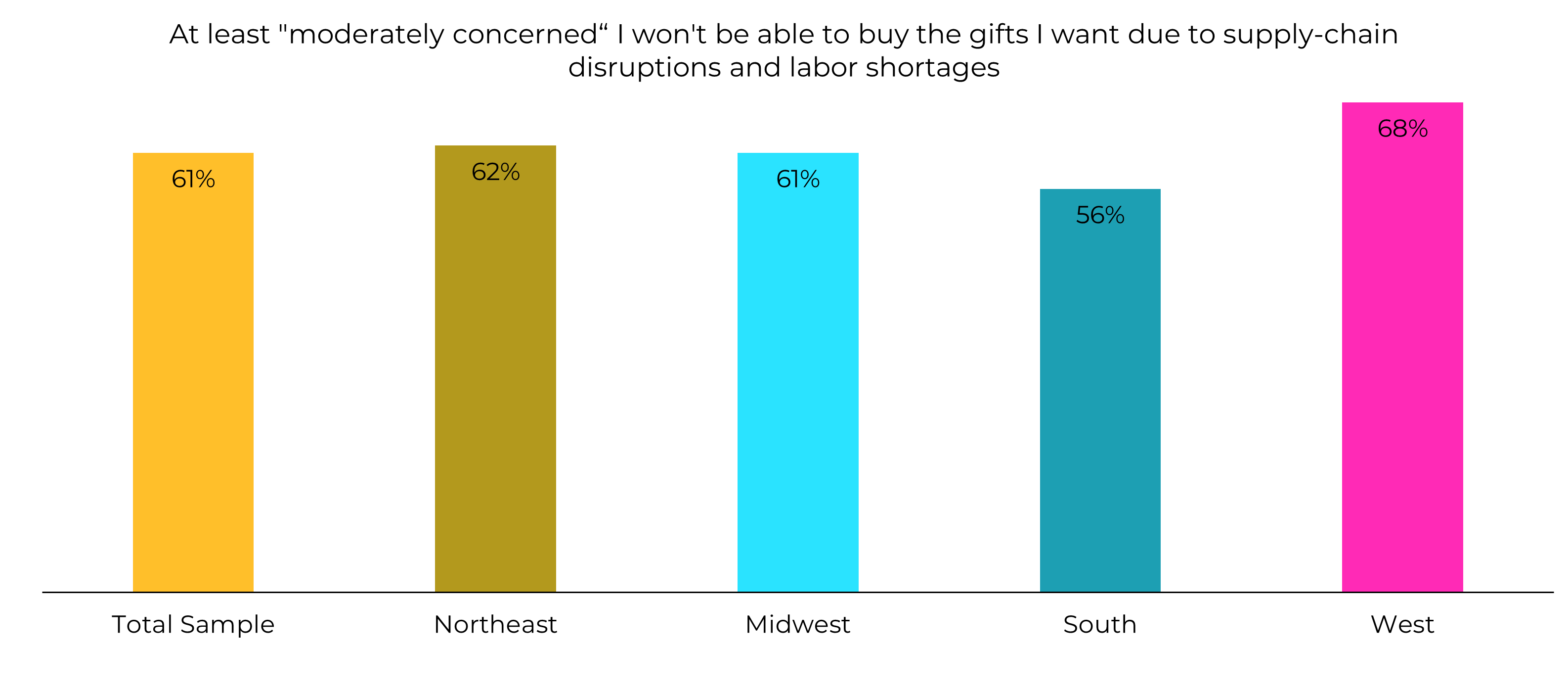 Breaking down these supply chain concerns by music format P1's, you'll note the concerns are strongest among P1's for CHR, AC, Classic Hits and even Contemporary Christian formats. For savvy programmers and promotions teams, this may be an opportunity to identify limited-supply items to award as prizes or to curate community bulletin boards to share availability of tough-to-find items.

We also asked respondents to predict whether they expect their holiday purchases will be made mostly online or if this vaccinated holiday season will propel more to head back to malls and stores. Overall, the numbers are pretty even with many relying on online purchases for the holidays, but about as many expecting to spend time and bricks-and-mortar retailers as well – especially in the South.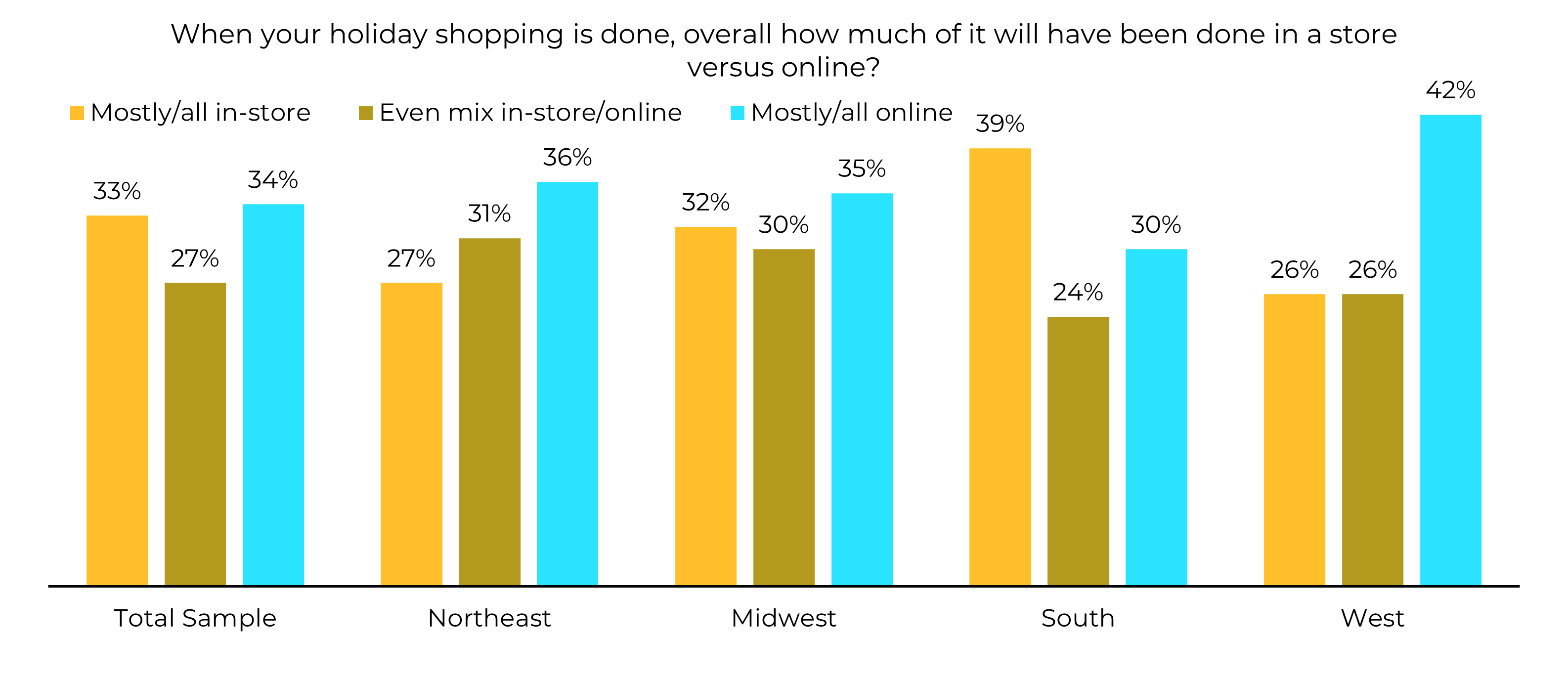 While many of us complained about holiday crowds at malls and shopping areas before the pandemic, this year some will be particularly joyous to return to stores. Conducting remotes at major retail locations to welcome shoppers could be a timely choice for stations. Past NuVoodoo studies have picked up strong nostalgia and good feelings for radio station remotes. A quick video has additional information here and NuVoodoo is always ready to help stations get actionable information quickly to make better decisions.