I Stream, You Stream, We All Stream with Live Streams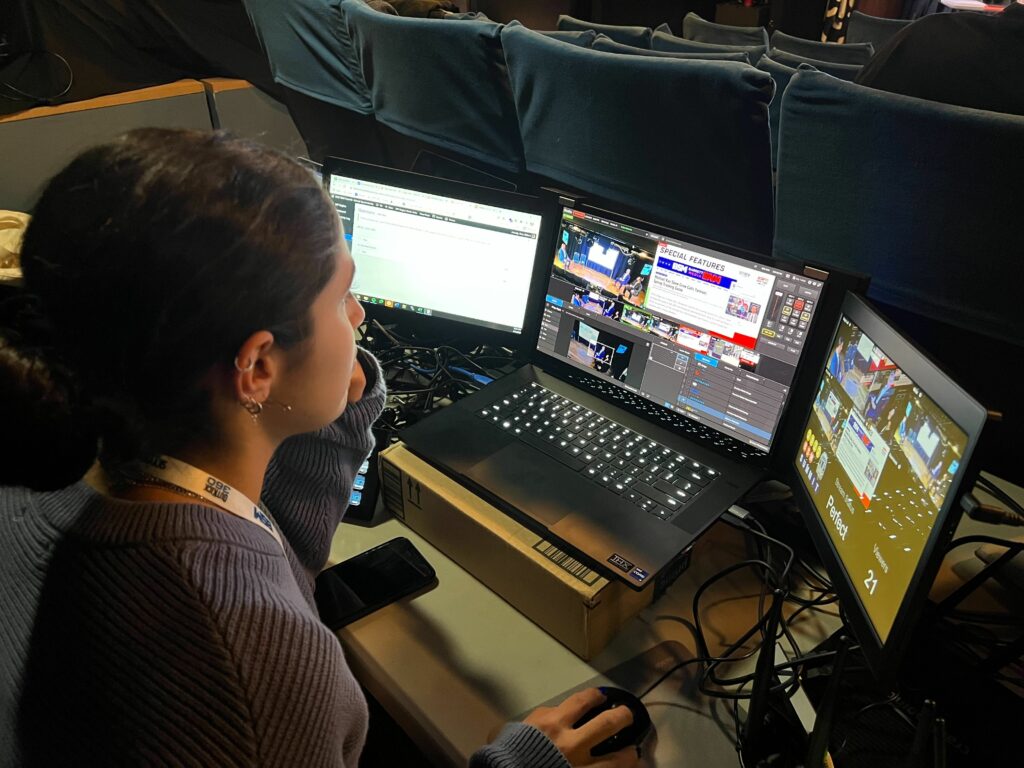 Wise or not, America is reopening, ending mask mandates, and essentially returning to what was once loosely defined as "normal."
Even with pandemic restrictions loosening, (at least for the moment), it's hard to deny that the media landscape has shifted dramatically in the time since we all learned words like "social distancing" and "hydroxychloroquine," while "Zooming" became a synonym for video chatting.
Media hosts, event organizers, and even podcasters all picked up a new skillset: Live Streaming.
Whether it's adding a virtual component to something like the Barrett Sports Media Conference or keeping events fully in the cloud like the 2022 All Access Audio Summit, there's no denying that the ability to field a professional broadcast is a capability that any serious media personality or agency needs to master.
It can be a bit complicated. Sure there are some "Meat and Potatoes" online tools that do the basics quite well. You can even stream right out of Zoom if you want.
If you want "Cable News" style presentations with media playout, graphical overlays, you need expensive hardware and powerful software like vMix or OBS to make it all work, assuming you don't go the video switcher route like a TV station would.
Until now.
NuVoodoo Media Services will be launching our first foray into Software as a Service this spring with our Conference Cloud Broadacast Platform. For the first time it will be possible to achieve the production value of a high end broadcast from virtually any modern computer right from a web browser.
It's the sum total of our experience doing hundreds of broadcasts for virtual events and our own webinars during the pandemic, and we're thrilled to be able to share it with you!
You can sign up for the public beta at https://myconferencecloud.com