PPM Wearables: The Importance & Pitfalls of Contests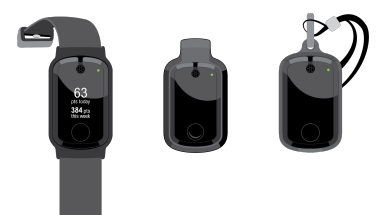 With Nielsen planning to convert 50-75% of the PPM panel to the new PPM Wearables by the end of 2022 (and with the balance changing in 2023), it's time for radio to prepare for the changes ahead. I'll go back to what NuVoodoo marketing guru PJ Kling said of the coming changes, "Let's get in front of it."
Nielsen's new wearable meters are smaller than the pager-style meters they're replacing and can be configured as a wristband, a pendant, or a clip-on. They've said carry time goes up with the new devices, but overall media exposure detected by the new wearables mirrors that of today's meters. Even though overall listening is level, Nielsen shows small lift in some demos, along with some small declines in others.
If your station is one that experiences a bit of lift as they transition the panel to wearables, you'll be delighted. On the other hand, if overall listening is level and some stations go up … some are bound to suffer some declines.
We noted last week that an important part of the new wearables program from Nielsen is a companion smartphone app. The app will collect listening data from the new, smaller PPM wearables in the household and transmit the data to the mothership (allowing the new meters to be smaller than the old meters). But the new app also allows Nielsen to communicate with panelists about incentives.
It stands to reason that as the panel shifts to the new devices, respondents will become even more focused on rewards and contests. Contests have been around as incentives for panelists for some time, but now communication about those contests will now be moved to the app. So, reviewing station apps should be a priority if you're in a PPM market:
Do your station contests integrate with your app?
Does the app help with contest play?
Can the app notify users of contest occasions?
Are motivated players able to learn about winners of your contests there?
That last item is important, because NuVoodoo Ratings Prospects Studies have been showing skepticism concerning station contests – especially among likely PPM panelists. In our first study for 2022 we saw that MOST likely panelists (labeled "RPS Yes" in the chart below) agreed with the statement that "most radio station contests are rigged." The numbers are slightly worse among the small subset of likely panelists who listen to broadcast radio at least an hour per day (labeled "RPS 60" in the chart).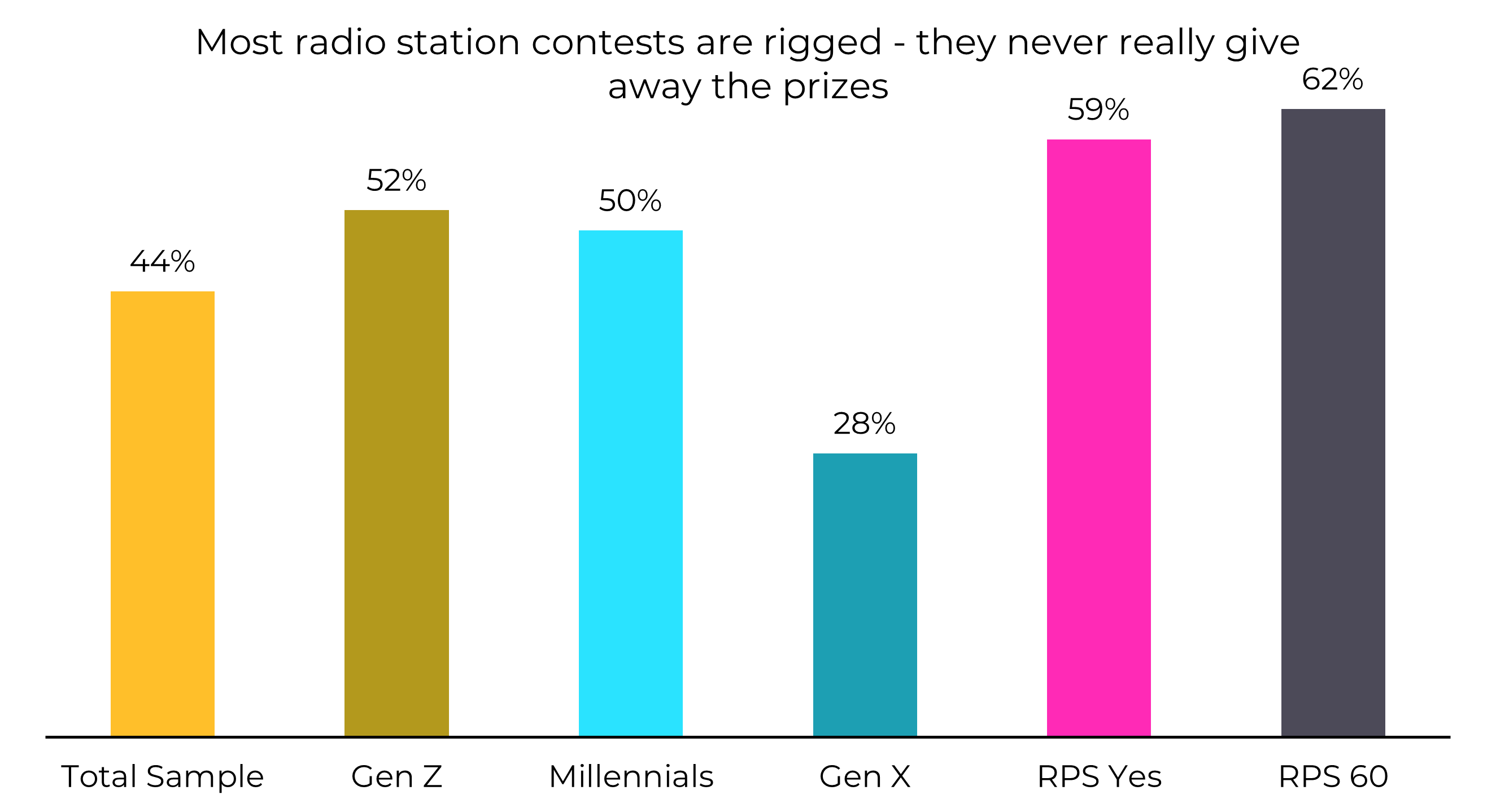 While contest skeptics are a little less common among Gen Xers, the 42-54's in our sample of 14-54's, half or more of the Gen Z's and Millennials in our sample are suspicious about station contests. If they think your contest is not on the up and up, they're far less likely to participate – and thus far less likely to give you the additional listening occasions you're hoping to drive by giving away precious cash.
We gave those who said station contests are rigged the opportunity to tell stations how they could be convinced that contests are legitimate – and the answers are all about transparency.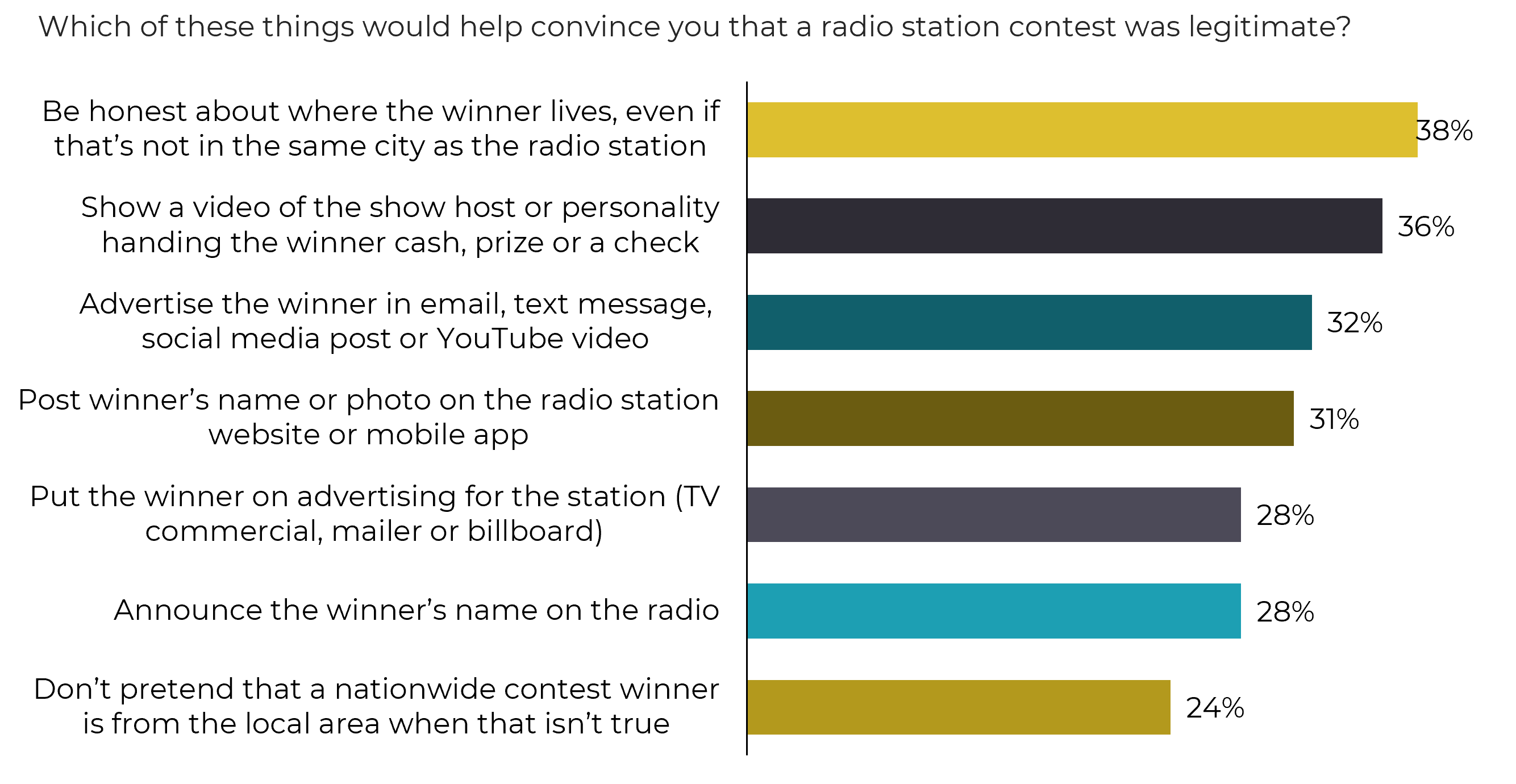 PJ Kling and Meghan Volk from the NuVoodoo marketing team show you the details in a video about the  troubles with contests – as well as recommendations about how to combat the problem. They've also collaborated on video showing the new digital tools NuVoodoo is leveraging to get maximum effectiveness from every promotional dollar.