NuVoodoo gives websites for NASA Astronauts a successful launch!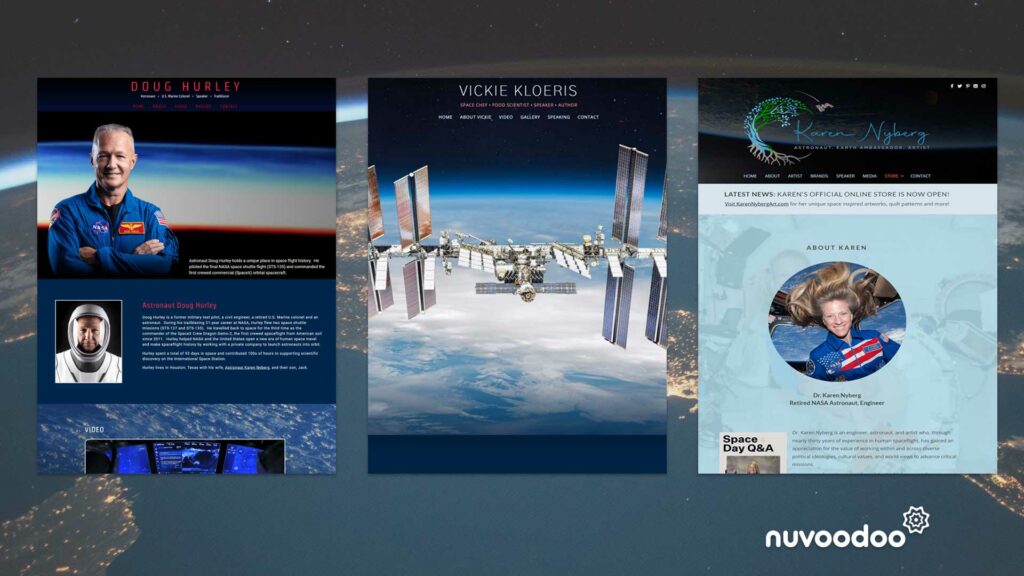 Despite having launched hundreds of websites over the years, it's still possible for us to get geeked about certain projects, especially if we're talking about outer space.
The Hipsetter Group is an agency in South Florida that represents NASA Astronauts as they move into fields beyond the final frontier.
They came to us with a trio of sites that needed to go live in Q1 and Q2 of 2022 in order to match up with aggressive timelines that included integration with an E-Commerce store, various PR campaigns, and even a Netflix documentary.
For platform/CMS, we recommended our weapon of choice WordPress, the most commonly used digital platform in the world. With our nearly 20 years of expertise using it we were able to set up a workflow and content scheme so that the folks from Hipsetter and the astronauts themselves could handle routine content updates, and of course utilized SEO best practices to ensure the internet noticed the sites were there.
First on the list was KarenNyberg.com. In addition to being an engineer and astronaut, she's also a talented artist and seamstress. Her site needed to reflect all the aspects of her personality so we created a branding package to get her a logo and colors, and then designed the site around it.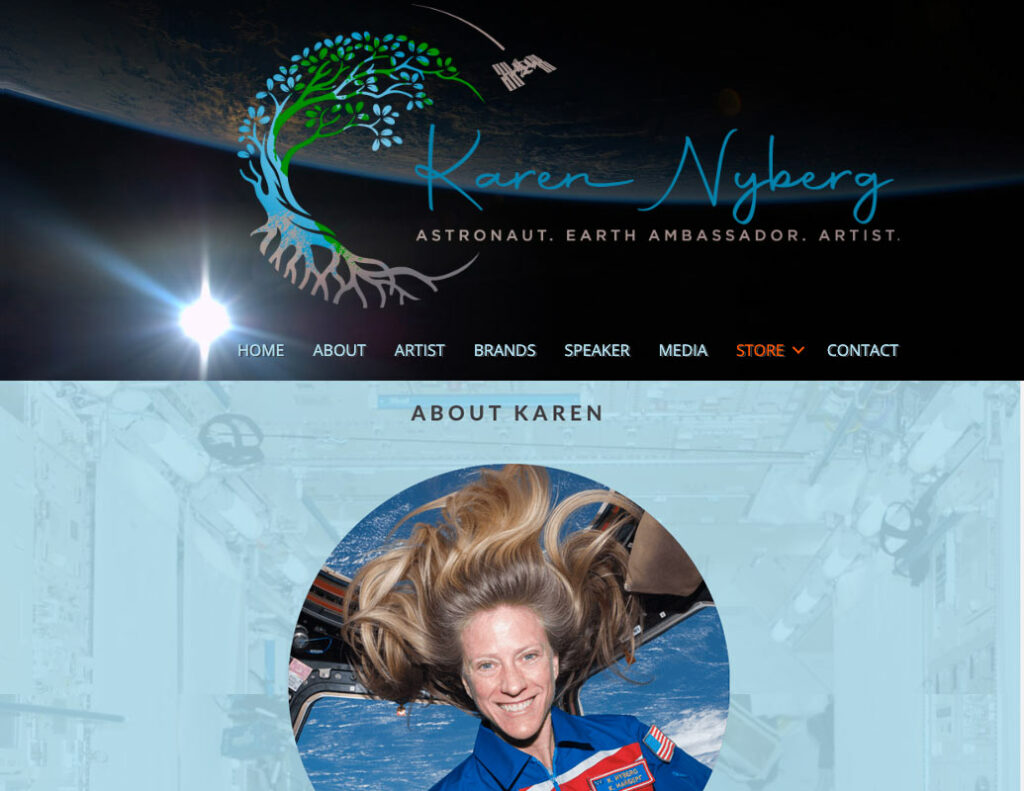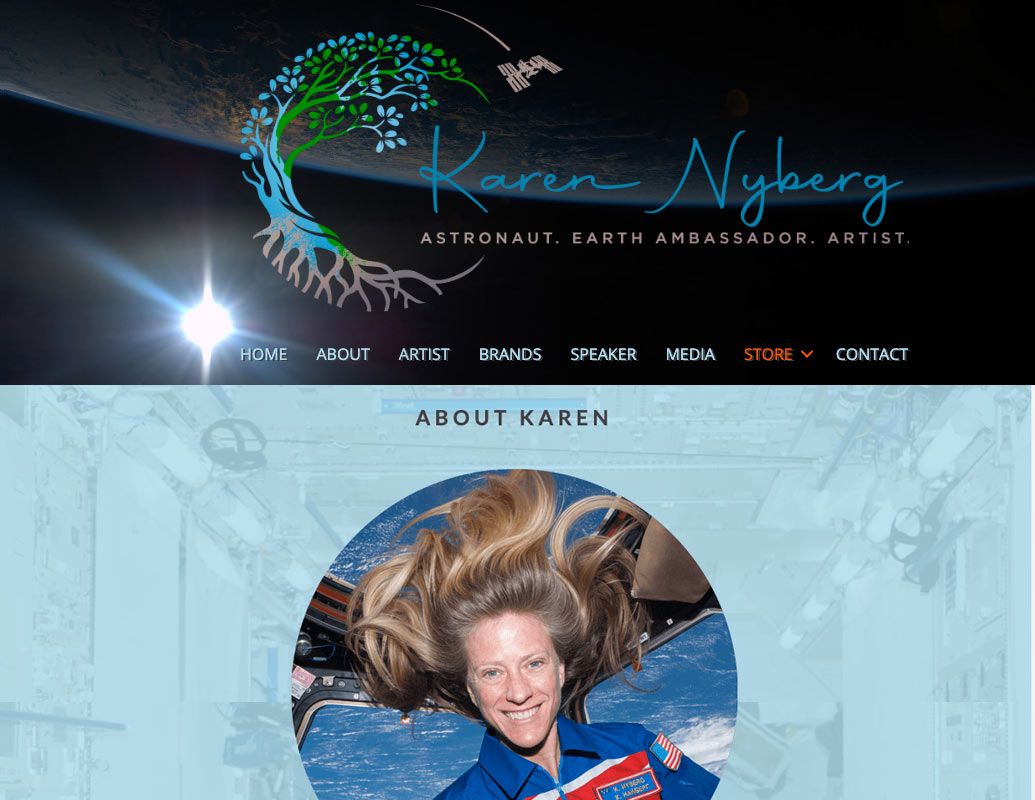 Next on the list was Karen's husband Doug Hurley. Doug is a former test pilot, civil engineer, retired US Marine Colonel, and of course an Astronaut. He has the distinction of piloting the final Space Shuttle flight (STS-35) and then commanding the first crewed commercial orbital spacecraft for SpaceX.
The story of how Doug navigated the process between public and private spaceflight has been memorialized in the Netflix documentary "Return to Space" and features Karen as well. His site needed to be open for business prior to the documentary going live, and of course we made sure to hit the launch window.
Doug's site is https://doughurleyastronaut.com.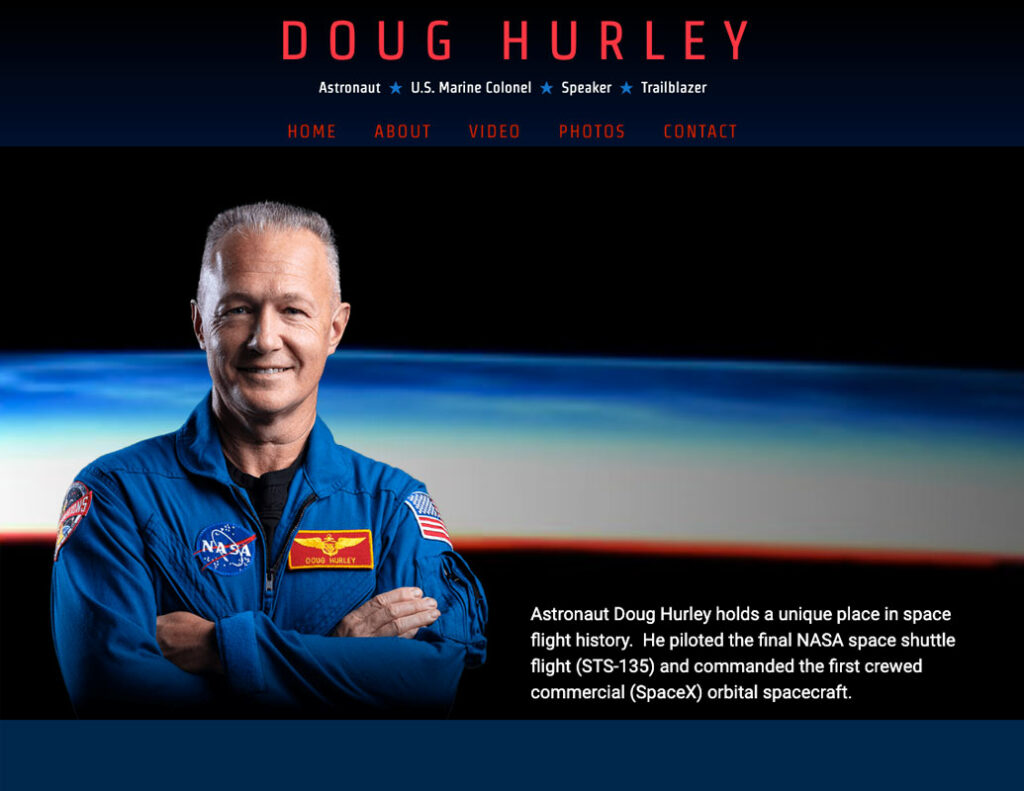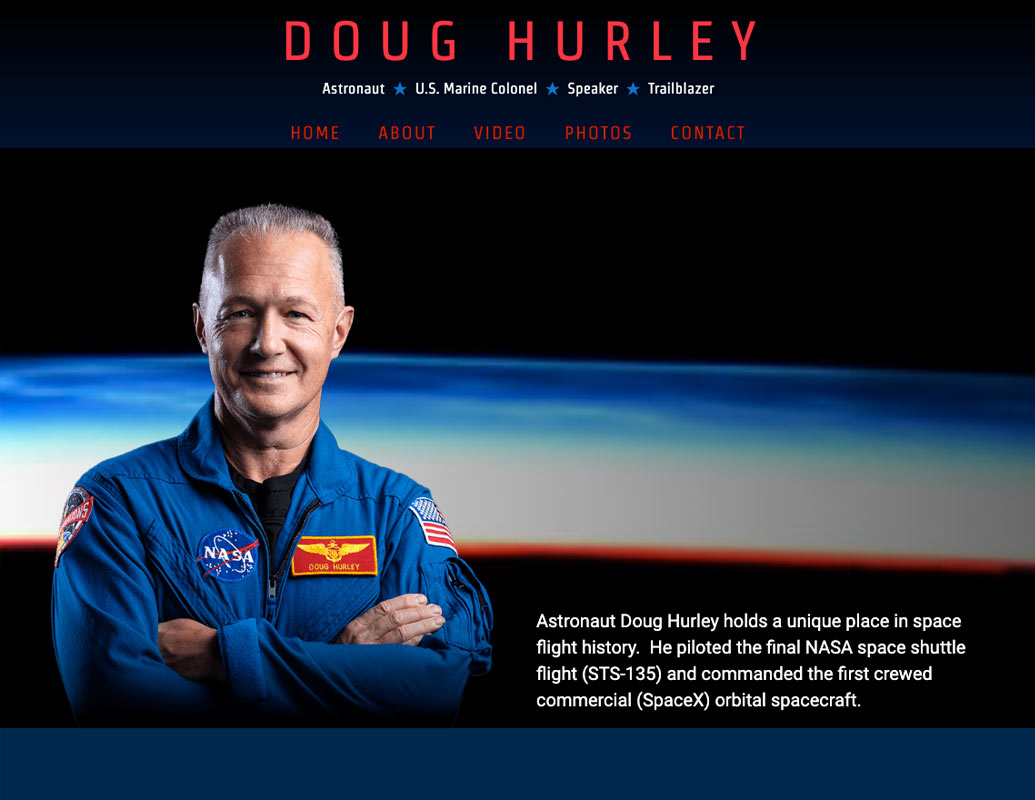 The third site was for Vickie Kloeris, one of NASA's chief food scientists. She worked as the manager of both the shuttle program's and International Space Station's food systems for nearly 3 decades, and developed the systems and recipes still used on the ISS and in private space programs today.
Her site is at https://vickiekloeris.com.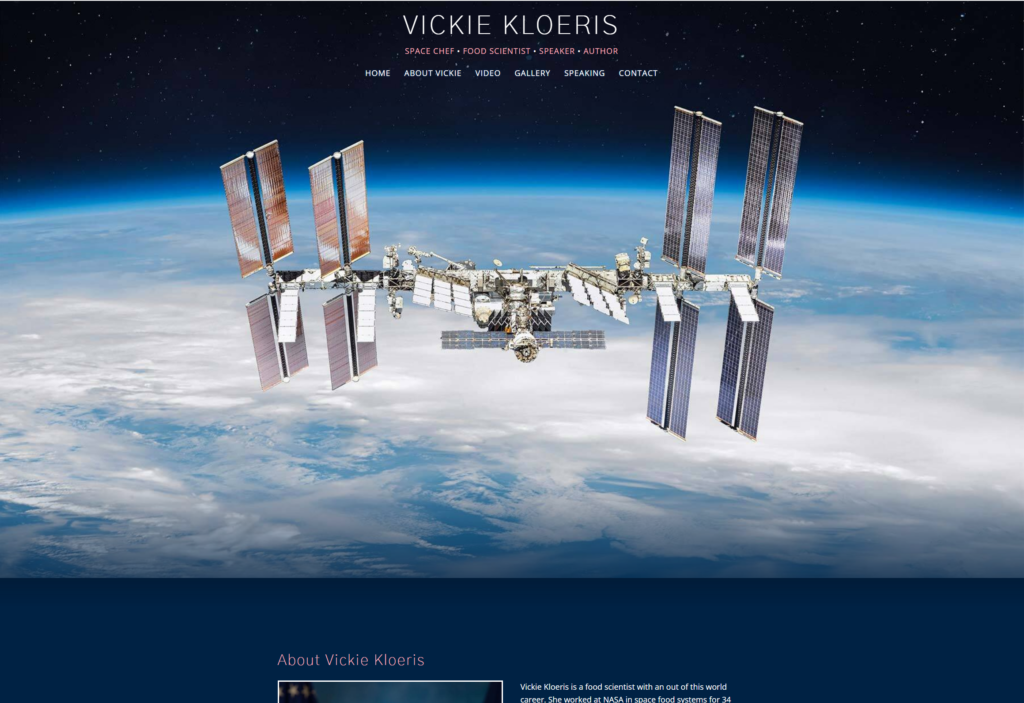 The sites are all powered by our SMB hosting and have already started to rank highly in SEO.
Ahrefs shows all three sites as having perfect "health" scores and Google's Search Console has definitely noticed.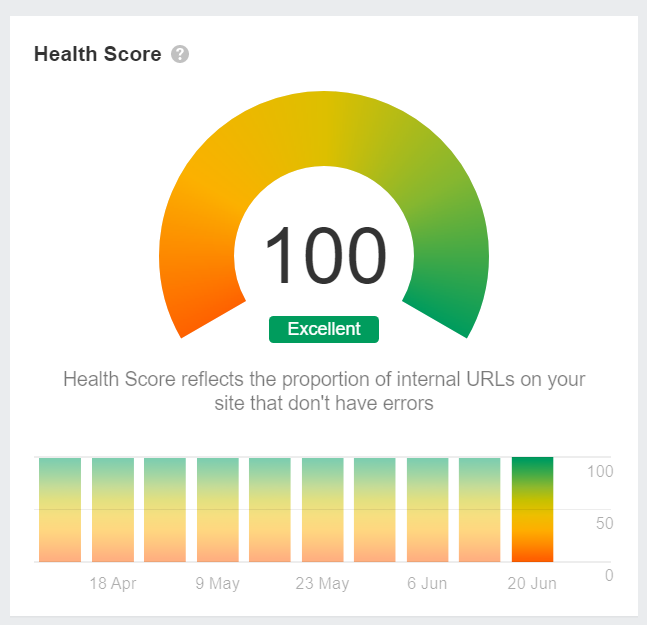 It was a joy to work on these sites, and we're very proud of the results!