Case Study: Winning the Ticket On-Sale with Huck Finn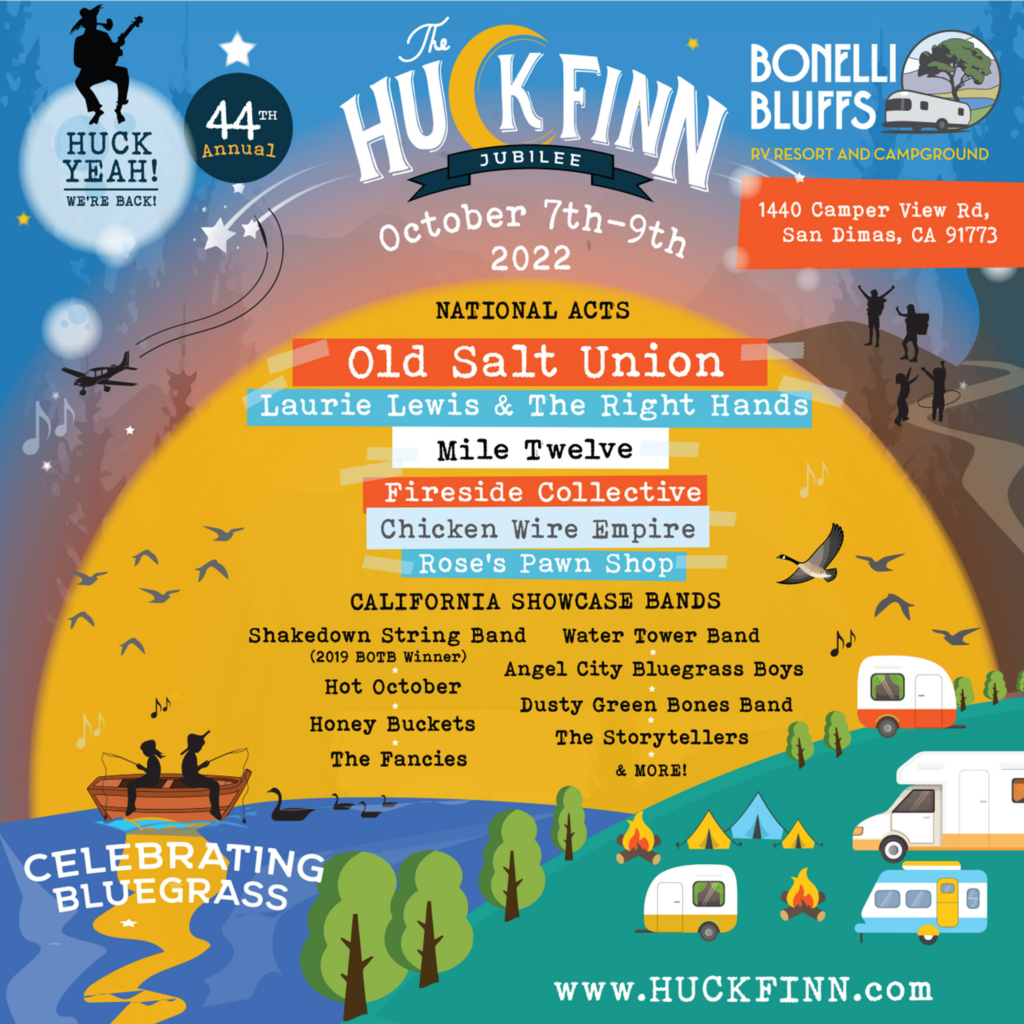 Huck Finn is one of the oldest music festivals in Southern California, harkening all the way back to those bygone days of 1976.
NuVoodoo first started working with the Huck Finn crew during the pandemic, when we streamed a ticketed all-virtual event in lieu of the usual in-person show. Naturally when it came time to get the bands back together in 2022 they came to us for support on the website/e-commerce front as well as some digital marketing help.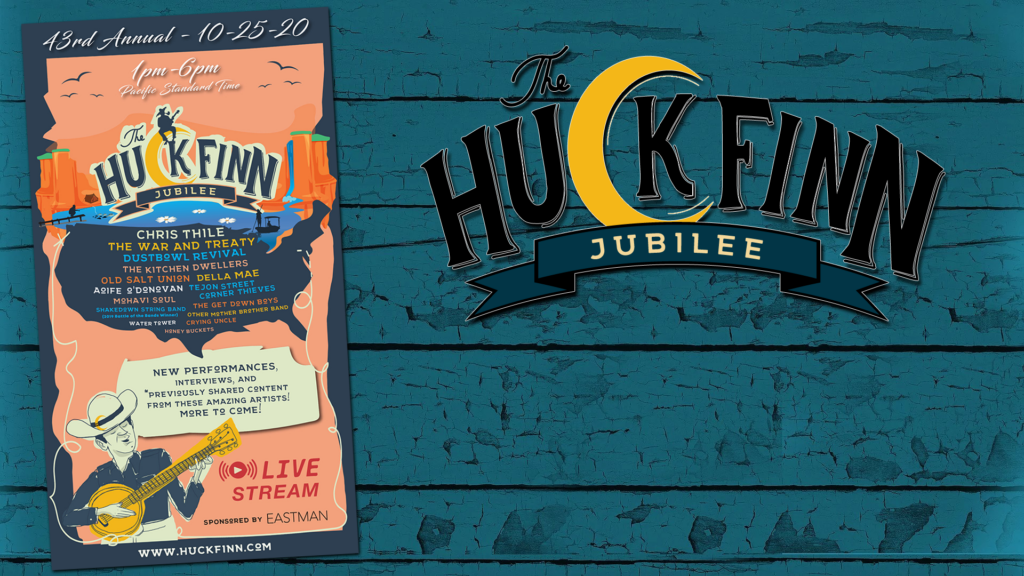 The first in-person show post-pandemic led to a lot of open questions. Would the crowds return? Would fans pay the same kind of premium they had prior to shutdown? Will the economy keep many from attending? We had to get everything right for this on-sale launch to ensure enough revenue could be generated to even host the event at all, so the weeks leading up were fairly stressful.
Anyone who has any experience with E-Commerce will tell you that even the simplest stores require a fair amount of time and attention to get right. What happens after someone clicks "Buy" is often more important than making the sale, and selling concert tickets comes with its own set of challenges.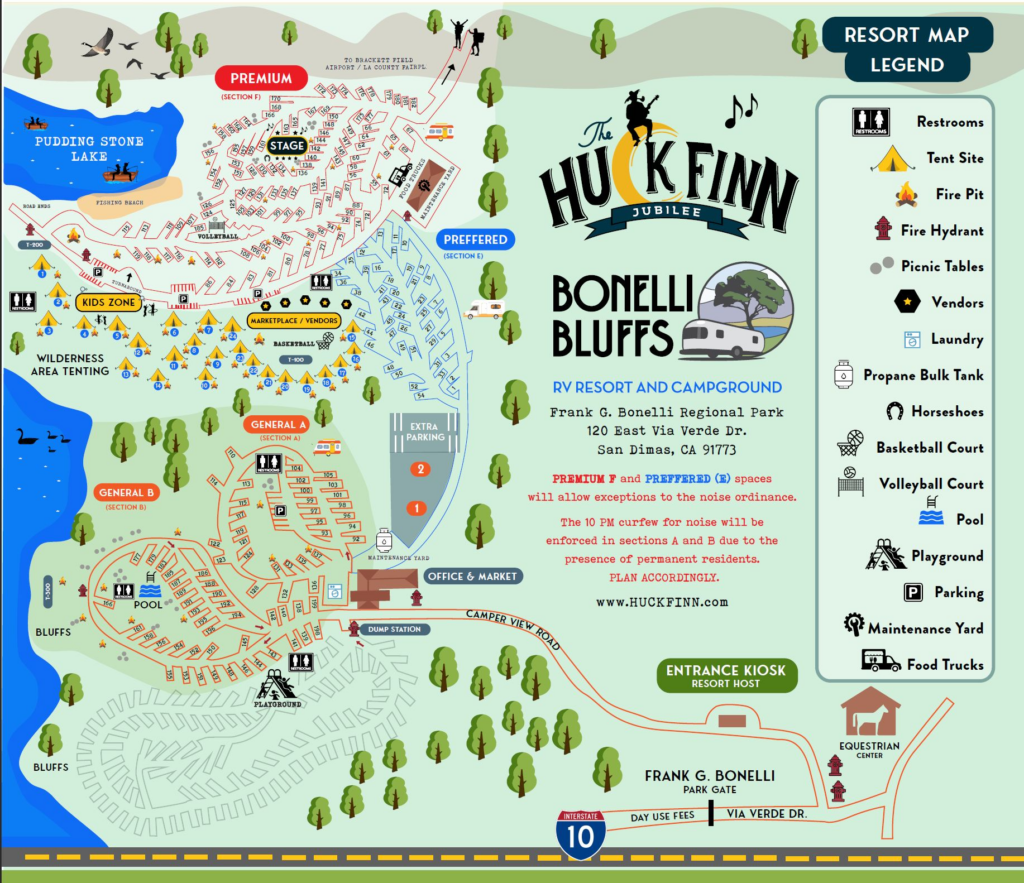 Huck Finn took it a step further. They were selling campsites and RV parking slots along with their tickets. Tickets were general admission, but each RV slot and campsite could only be sold once. To make things more complex, the slots were all different sizes, and prospective buyers needed to make sure their specific RV could fit. If that wasn't enough, RV's generally brought more than one concertgoer, each of whom needed a ticket. Toss on standard GA tickets and 4 different classes of parking pass, and this site could have easily been an un-navigable mess.
Then, once the sales process completed the site needed a way to send the few dozen fields of data for each user to the venue more or less on demand, plus a way to handle ticketing on-site.
Our solution was a complicated but elegant dynamic search box.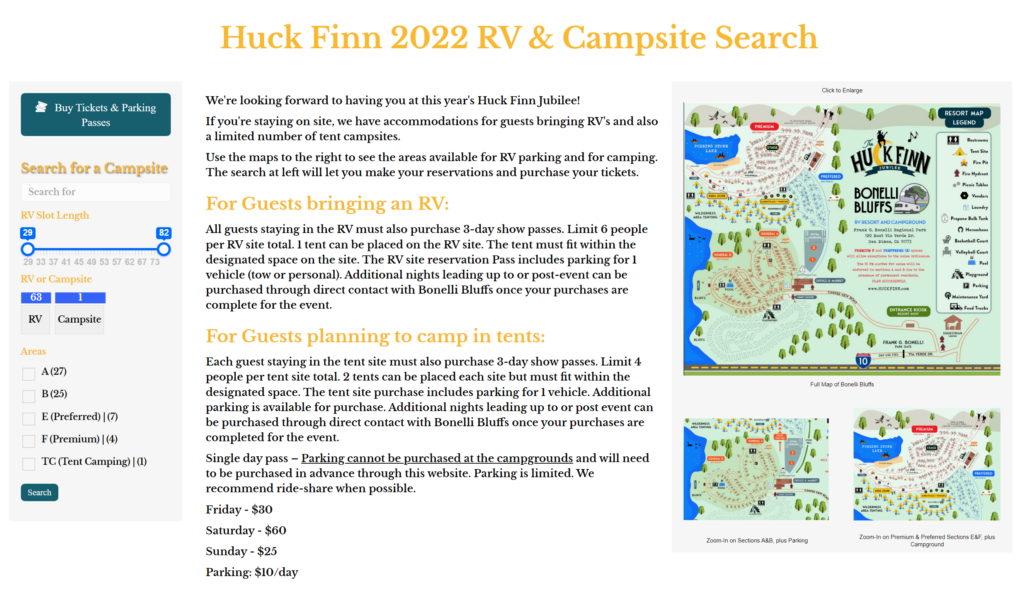 This search allowed users to select an RV or campsite, then set parameters such as RV slot length, proximity to the stage, and even search for specific slots if they found one they liked on the event map.
Once the user had found a slot they liked, the system let them specify the number of people and pets they were bringing, and the cart updated the price in real-time.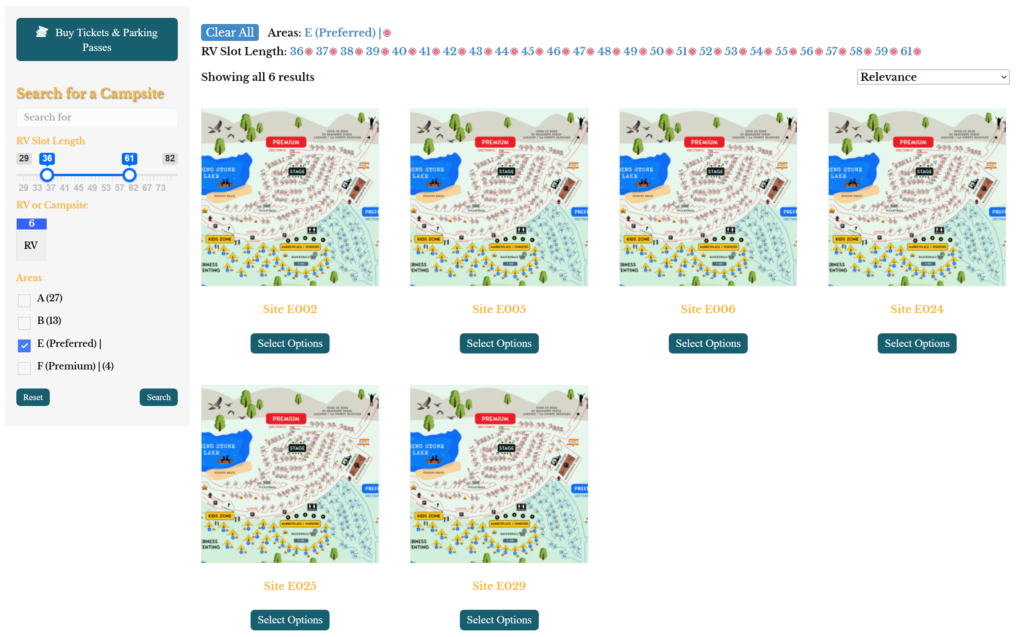 The entire process was just a few intuitive clicks with the site doing most of the heavy lifting in matching concert-goers with a campsite or RV slot that met their specific needs. Then with just a single click to check-out we felt we'd reduced friction to a minimum.
The results? We launched the site around noon on a Friday and by the time of the email blast and social media posts announcing the "official" on-sale at 3pm the concert was already halfway to our weekend sales goal.
By the time Monday rolled around we'd exceeded that goal by more than 33%, and by the end of the week we'd nearly doubled it.
With this kind of opening we're pleased to say Huck Finn is now full steam ahead and we're looking forward to helping on-site this October 7th, 8th, and 9th, when the bands take the stage! Check it out at Huckfinn.com and get your tickets today."