Crunch Time: Fall Book Marketing for Uncertain Times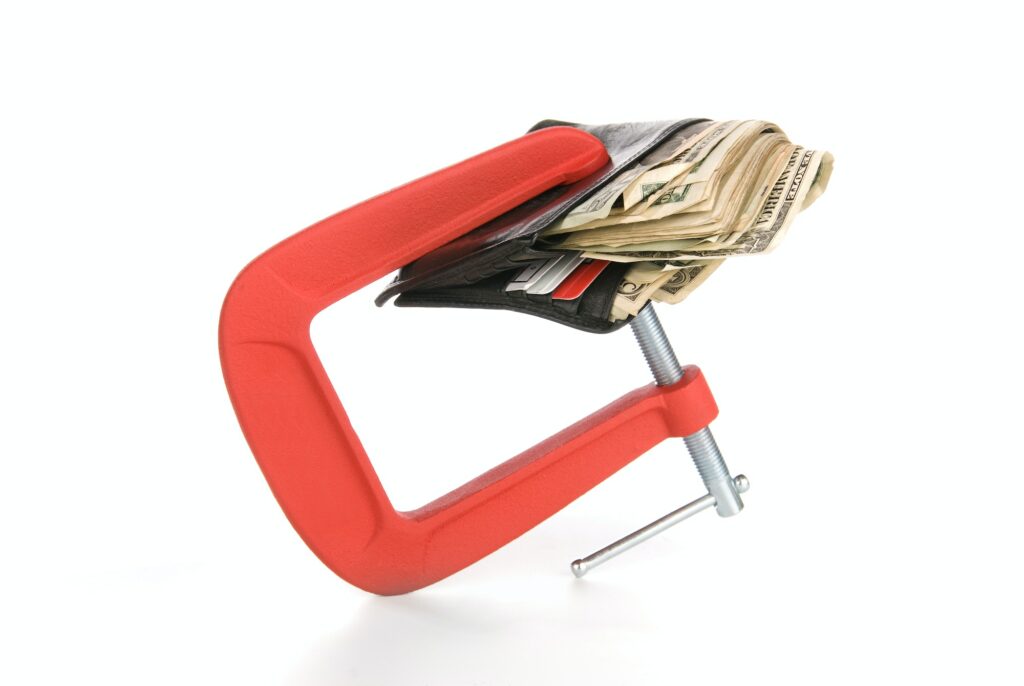 The fall book started last week, but many station operators are holding on to their marketing dollars as long as possible. Should you find yourself in that group, you still have strong marketing options to help you maximize fall ratings. While production time takes direct mail and traditional outdoor off the table, strong marketing channels remain.
NuVoodoo Ratings Prospects Study 20, fielded at the start of the summer, shows the strong attention paid by those likely to show up in ratings (labeled "RPS Yes" in the table below) to digital assets. Even more likely to pay attention to things advertised via those channels are the heavy listeners among the likely ratings sample (the "RPS 60" segment in the table who listen to radio at least an hour a day AND are likely to show up in the ratings sample).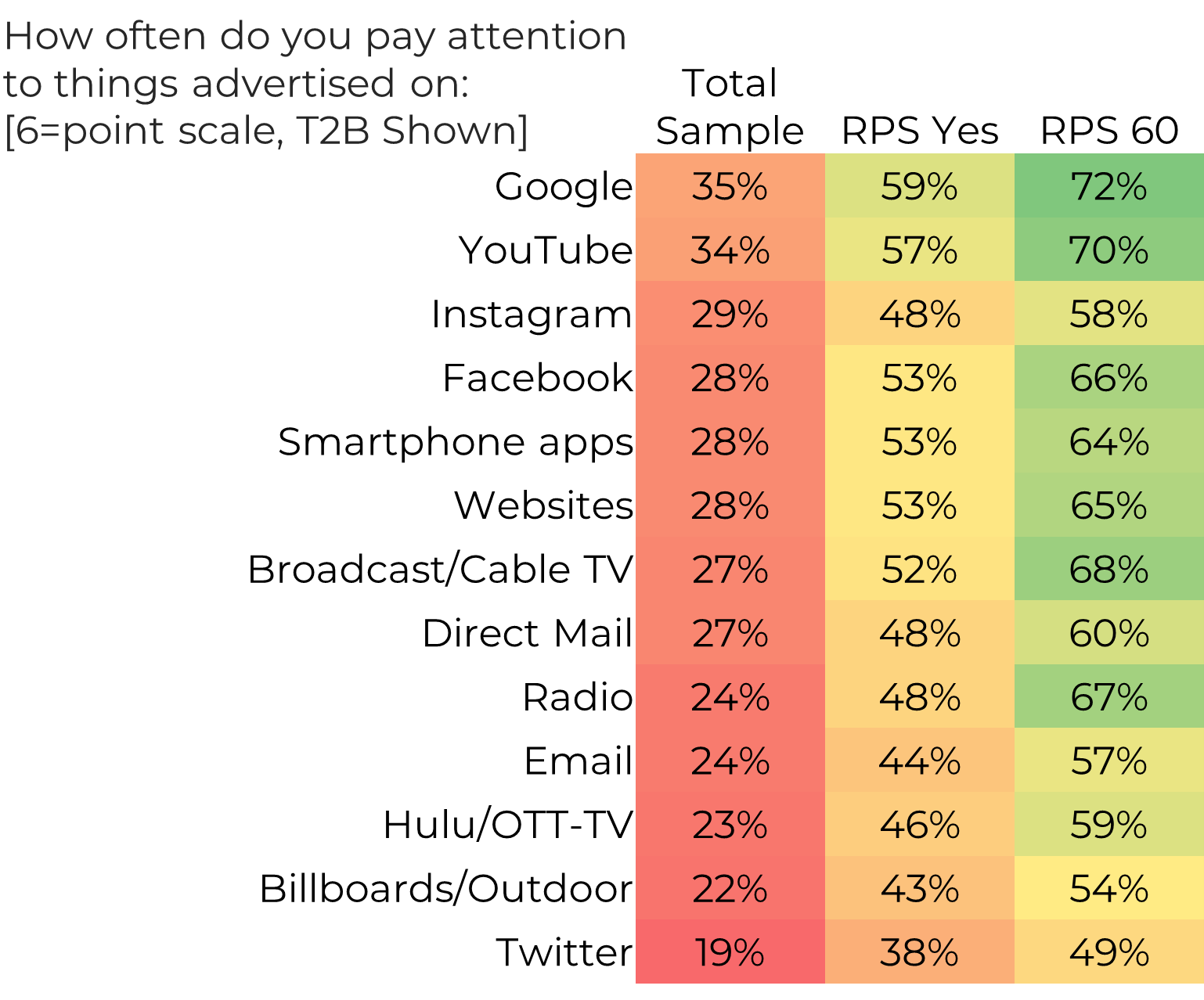 While outdoor shows up near the bottom of the ranking here, it remains an advertising tactic that punches above its weight for radio since it catches commuters in a perfect spot for radio-station trial: their car or truck. Especially among those likely to be giving your station its report card, most say they're prone to checking out radio stations they see advertised on billboards.

While production time for traditional outdoor would knock it out of contention for fall marketing, digital outdoor remains on the table. NuVoodoo marketing guru PJ Kling notes, "Data like this tells us that habits can change with outdoor and that's why we've seen success with programmatic digital outdoor and geo-retargeting as a tactic that radio stations have taken advantage of in the past year." Geofencing digital outdoor sites allows savvy marketers to use display and video ads on websites and apps to continue to target those who've seen the outdoor message.
PJ also notes the success his team as seen with Contextual YouTube. Through proprietary semantic-targeting technology, we can understand what's being said in online videos that viewers are about to watch and then pair appropriate station marketing with those videos. The technology helps narrow the targeting to those most likely to help boost ratings for a given station, which as PJ notes, "is essential when your budget isn't a blank check."
While our June study picked up reductions in daily use for the Meta duo, Facebook and Insta, the power of the overall Meta Audience Network remains considerable. That network relies on the deep targeting capabilities from consumer relationships Facebook and Insta have established with users. Plus, it allows paid placements on apps and websites far beyond the two social platforms themselves.
The NuVoodoo study also picked up a continuing trend among consumers to be more selective about location tracking on the apps they use. As of our June data, just 25% say they allow location tracking "often" or "always" on the apps they use, as shown in the chart below.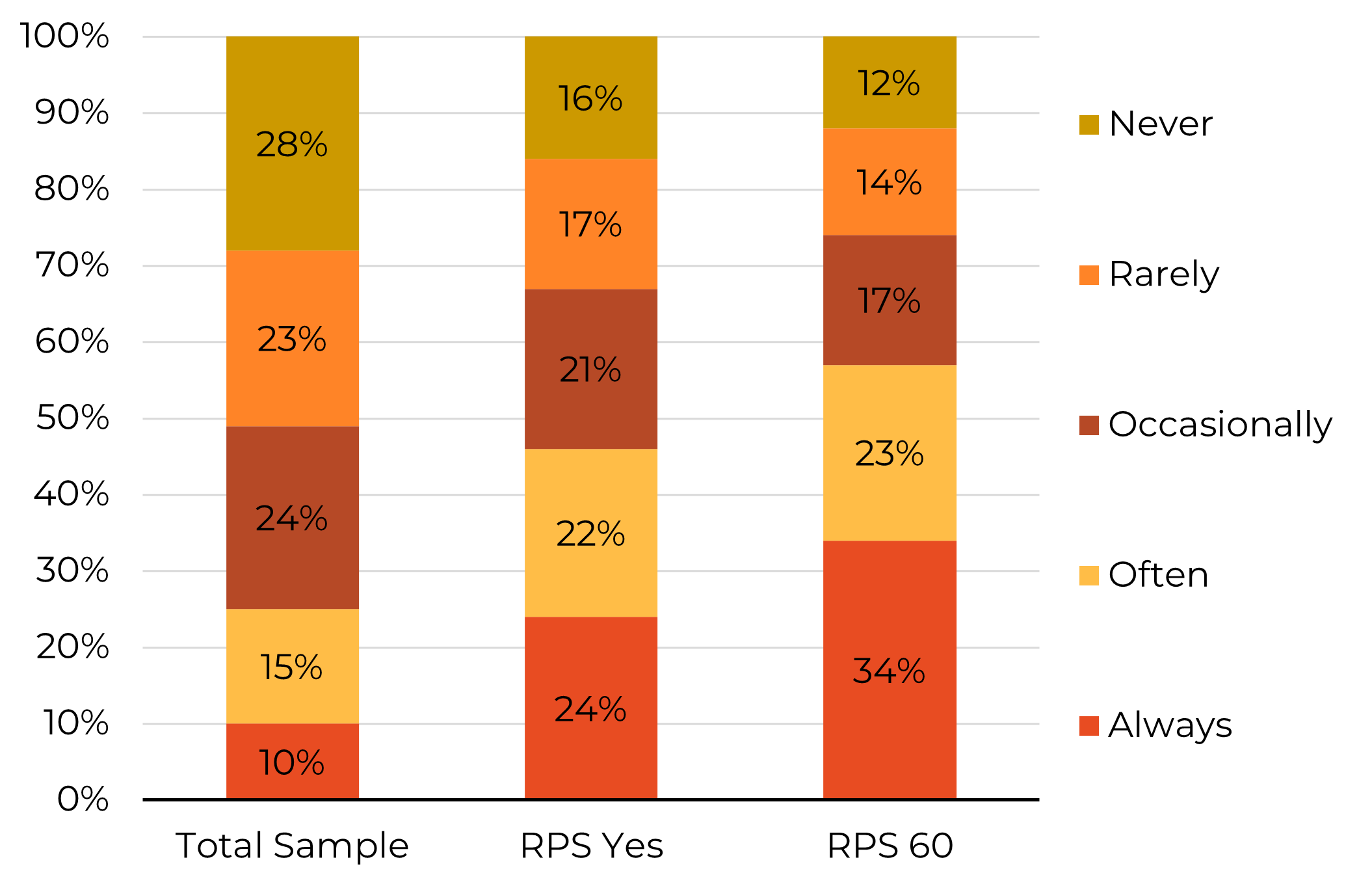 For now, the good news for radio marketers is that those likely to play the ratings game (those labeled "RPS Yes" and the heavy-TSL subset "RPS 60" above) are far more likely to allow tracking. But as PJ Kling notes, "this isn't going to be the case forever, and it means that as a station you need a first-party data strategy. Building a data relationship with the audience is how we'll battle against not only the kinds of privacy protections that are out there now, but those that are coming."