The Twelve Plays of Christmas – Brand Playlists & Holiday Music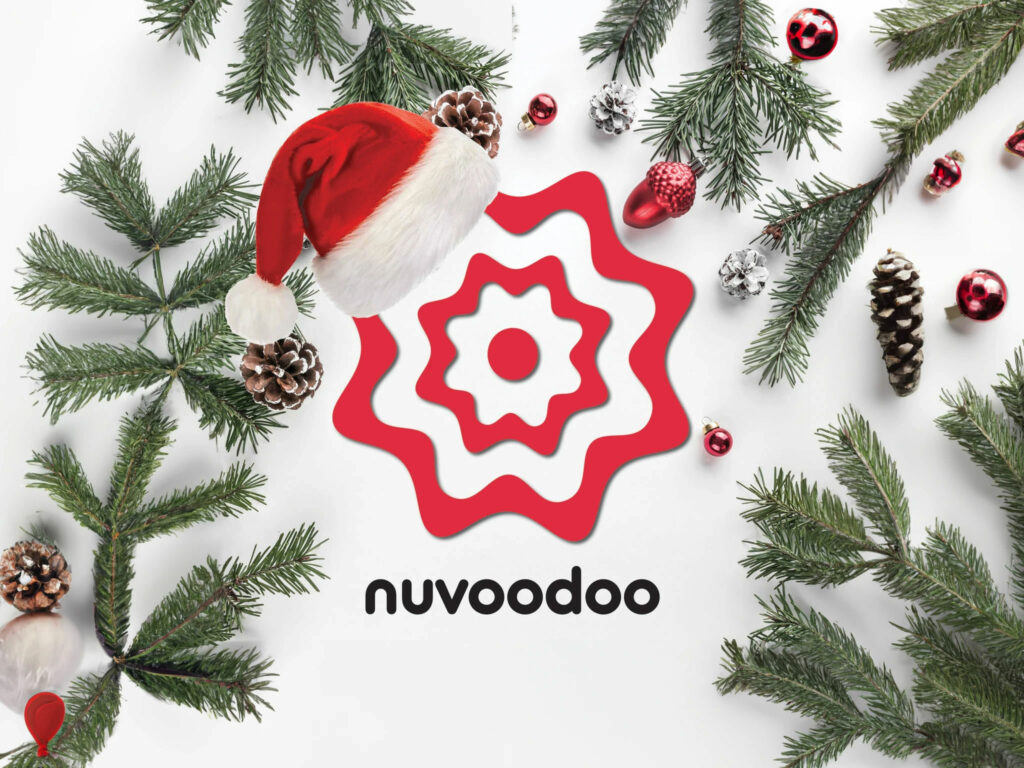 T'is the Season for radio stations to decide if and when to jettison their regular formats in favor of Christmas music, brands to gear up for Black Friday and the holiday season, and enough email blasts, sms messages, and push notifications telling us about incredible holiday savings to crash Twitter, (not that it's hard to do these days). Oh yeah and if there's time, something about peace on Earth, goodwill towards men, etc.
But that's not what this article is about. Today we're here to talk about one of the most misunderstood components of brand marketing, the stylish yet mercurial Brand Playlist.
Our radio clients stare down this challenge every day 24×7, but for brands it's more akin to the long lost art of making a Mix Tape. To paraphrase John Cusak in High Fidelity, "The crafting of a good Brand Playlist is a very subtle art, many do's and don'ts."
Curating a playlist is far more of an art than a science, and his advice may be the best to date on the subject.
You want it to represent your brand and resonate with your customers, set the tone for your communication style, and tell a story about your company and culture.
(Music Research is among our core skillsets and if you'd like to see what songs are resonating with your customers please Contact Us and let us know how we can help!)
A few months ago NuVoodoo participated in an RFP for a major consumer brand where we were asked to create such a playlist to represent our company and culture. Part of the submission process included a "B2B playlist" explaining who were were through a collection of songs.
The website we submitted is still online and if anyone is curious what songs represent us, you can view it here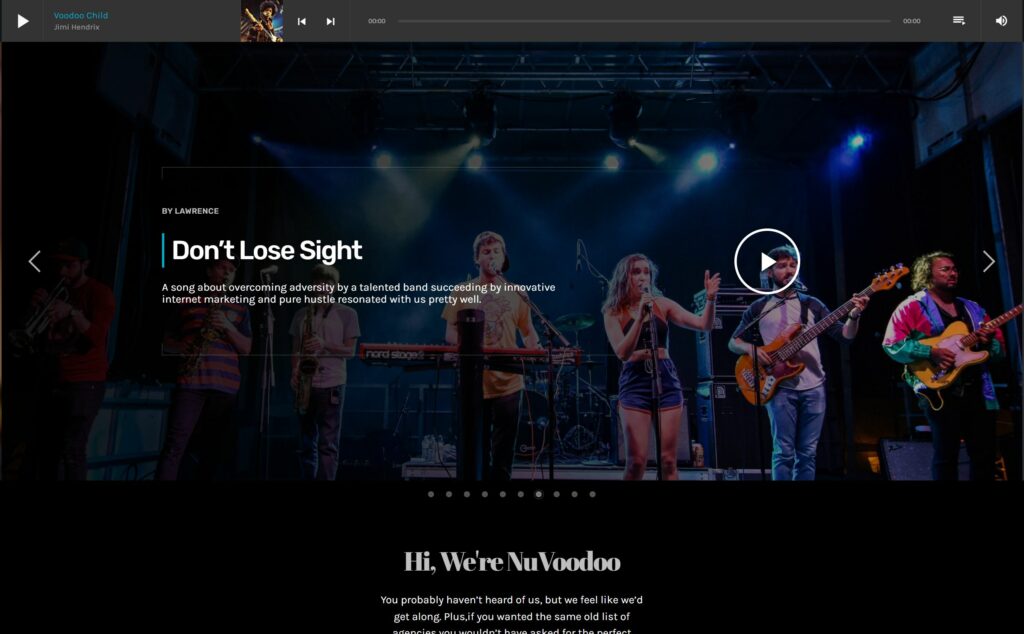 ---
And of course, you can also do single purpose playlists with whatever topical gimmick is front and center in the Zeitgest. For example… here's our NuVoodoo Holiday Playlist chosen by our staff.
There are those who think a playlist like this should speak for itself and not require explanation, but in certain cases letting staff explain themselves can give a window into the personality and worldview of your company. We believe in humanizing your brand and giving our staff a voice in how it's presented, so here are the thoughts on the songs on our list.
I'll kick it off with "Skating" by the Vince Guaraldi Trio. It's not as well known or iconic as "Linus and Lucy," but I think it captures the holiday spirit far better. As a piano player myself it's also just a fun piece to play.
Roger Malinowski, our VP of Business Development added Dominick the Italian Christmas Donkey" by Lou Monte, stating it's "Classic Christmas Ridiculousness." (He doesn't know it, but I have PTSD from this song due to former co-workers having it on repeat for weeks every year around the holidays.)
Kelsey Truman on our research team states Ariana Grande's "Wit it this Christmas" is "Festive, catchy, and campy – Miss Ponytail delivers!"
NuVoodoo CFO Eric Cohen picks, perhaps predictably, Adam Sandler's "Chanukah Song," observing that Jewish people don't have a whole lot to choose from in this genre.
Research and Marketing whiz Krystin McKee admits that "River" by Joni Mitchell is a bit depressing for a Christmas song but "Blue" remains one of her favorite albums of all time.
Amrita Mangat, our VP of Data Administration chose the somewhat non-traditional "I want a Hippopotamus for Christmas" by Gayla Peevey for the benefit of her kids.
EVP Research Analysis Leigh Jacobs contributed "Celebrate Me Home" by Kenny Rogers, and mentions that it's non-specific about which winter holiday is being celebrated. Inclusivity is definitely a NuVoodoo core value.
EVP Marketing & Digital Ops Erin Gabbard threw out Run DMC's timeless classic "Christmas in Hollis," declaring it's a Gabbard Xmas Mix Staple. (Personally I think it's because it's on the soundtrack of that seminal Christmas classic "Die Hard.")
Project Manager Ashley Tull chose "Grandma Got Run Over by a Reindeer," on the grounds that it's the only Christmas song she's aware of that mentions drinking beer and playing cards.
EVP Research Ops Lisa Cobert added the classic "I'll be Home for Christmas," as she does often visit her hometown during the holidays.
Research Manager Stephanie Parker threw in "Sleigh Ride" by the Ronettes saying it "Just makes her happy, and to just give her a girl group any time!"
Our fearless founder Carolyn Gilbert closes out the list with "Happy Xmas (War is Over)" by John Lennon, as it's one of the few Christmas songs with a peace theme. (Note: She tried to put Mariah Carey on the list but in a rare instance of outright insubordination I refused and insisted she choose a different one that was less overplayed.)
We hope this playlist is as fun to listen to as it was to make, and that everyone has a peaceful and joyful holiday season!