VoodooVision: Our Biggest Study of Audio Media Ever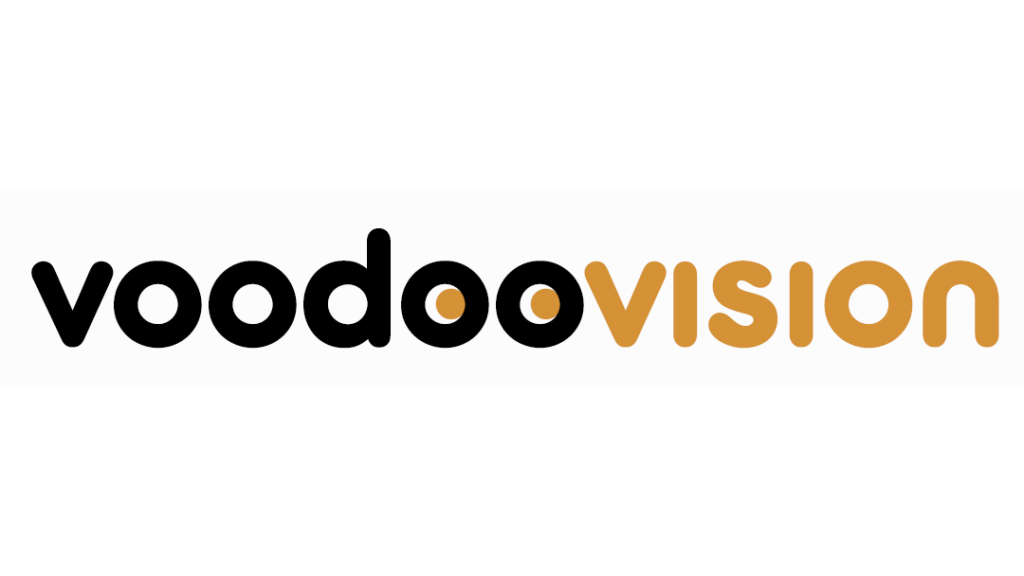 We've been conducting and presenting NuVoodoo Ratings Prospects Studies twice a year since founding the company in the wake of the Great Recession. Our studies have focused almost exclusively on the needs of the radio industry and featured samples comprised of respondents across PPM markets. The iteration just out of the field is a bit different, however. Finding ourselves increasingly serving the wider audio entertainment landscape we wanted to broaden the perspective of our studies.
Introducing VoodooVision. This new study spans over 5,300 respondents nationwide, allowing more than sufficient PPM market sample to trend with our past Ratings Prospects Studies, but allowing us the luxury of diving deep into new issues and usage of audio entertainment media beyond broadcast radio. We'll be rolling out sneak previews to clients later this month as we prepare for the webinars we'll be presenting in March. Signing up for one of the three sessions gets you the opportunity to ask questions at the end of the session. You'll find complete information at nuvoodoo.com/webinars.
We asked respondents to consider that they can listen to FM or AM radio stations on a car radio, a radio at home or at work, on a smartphone app, and using a station's website. When they consider all of those possibilities, the results for radio are sharply more speaker-centric than the results are for podcasts and DSPs.
We learned with these new data that, while broadcast radio is certainly the most speaker-centric audio medium, it's by no means "speaker exclusive." Given choices of only on a speaker, only using earbuds/headphones, or several points in between, more broadcast radio listeners say they listen to radio mostly via earbuds/headphones than say they listen mostly on a speaker.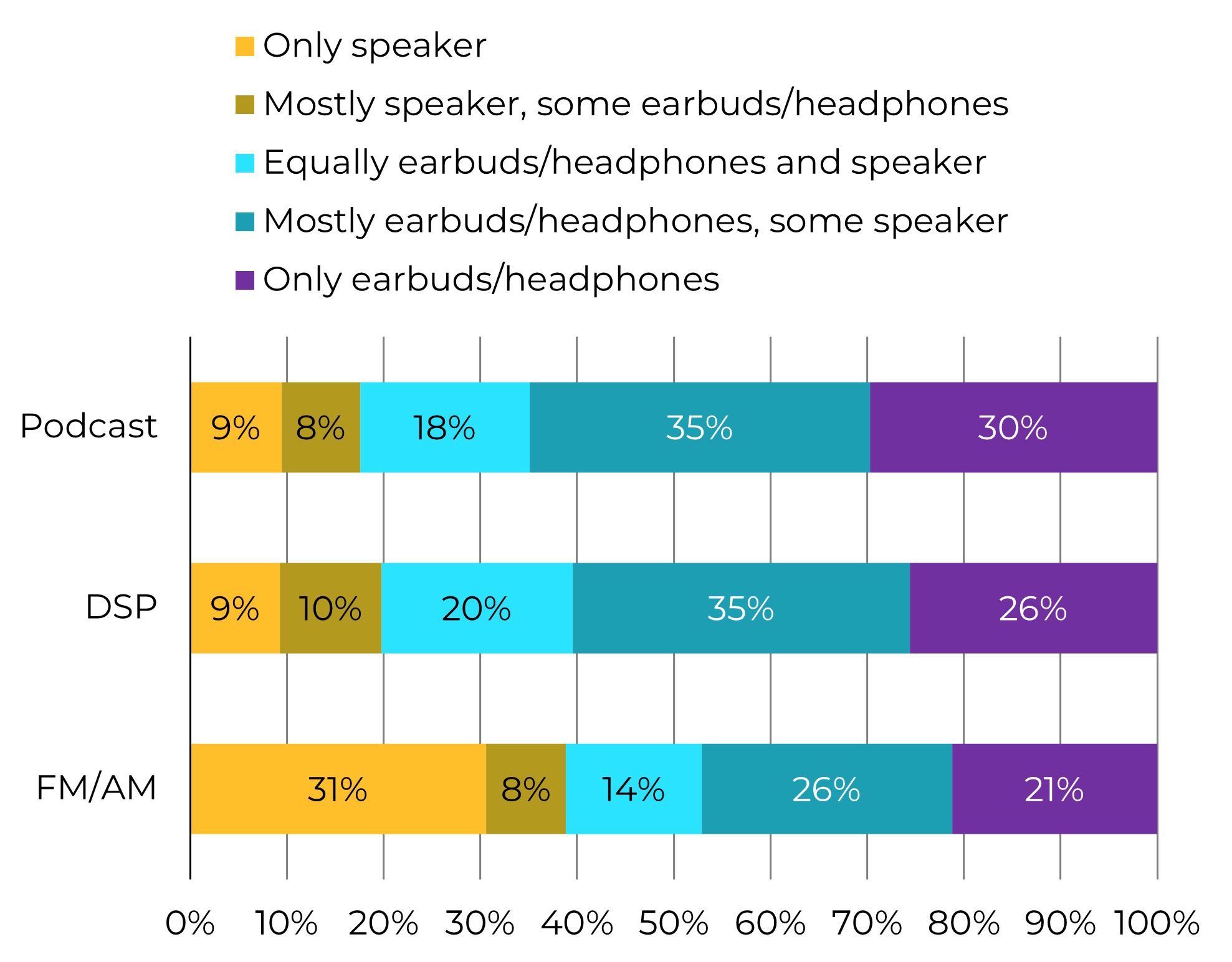 As you might imagine, most listeners to podcasts and DSPs are using earbuds or headphones – with fewer than 1 in 5 saying they listen to either medium mostly or only using a speaker. By contrast, broadcast radio nearly doubles that proportion – with nearly 2 in 5 saying they listen mostly or only using a speaker. But the headline is nearly half say they listen to broadcast radio on earbuds or headphones.
Consider that seismic shift: listening has become more personal, and it changes the sonic environment for listening. You need to consider what the experience of listening to your brands is like for someone using earbuds or headphones. Do your promos and imaging sound great that way – as good as they sound in a car?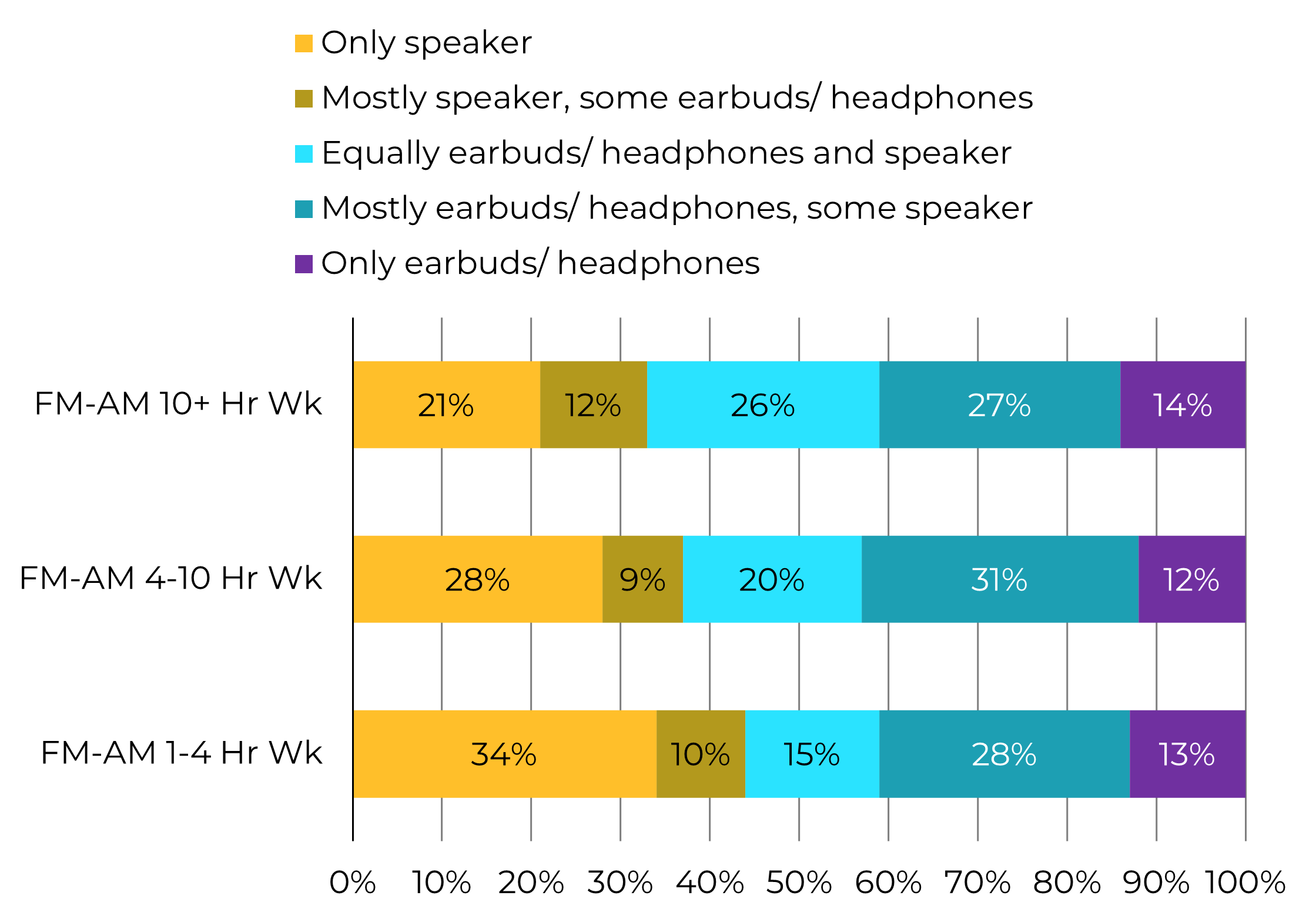 Among the heaviest broadcast radio listeners in our sample, those listening ten hours or more each week, broadcast radio becomes even less speaker-centric. Among those heavies about 1 in 3 are speaker-centric – meaning many are listening primarily or exclusively on earbuds or headphones. For the sake of the industry we love, we hope that measurement is keeping up with this shift.
Our new study will deliver a snapshot of consumer behavior across social, mobile, podcasting, streaming, connected TV, and other digital advertising ecosystems. We'll focus on where and how consumers are spending their time right now and reveal where they pay attention to commercial messages, so advertisers (including yourself when promoting your radio brand) can reach prospects efficiently and more effectively. We explore digital privacy issues and share how users feel about having their location and online activity tracked.
Register to attend VoodooVision at nuvoodoo.com/webinars.