VoodooVision: Is Twitter's Reputation Enduring?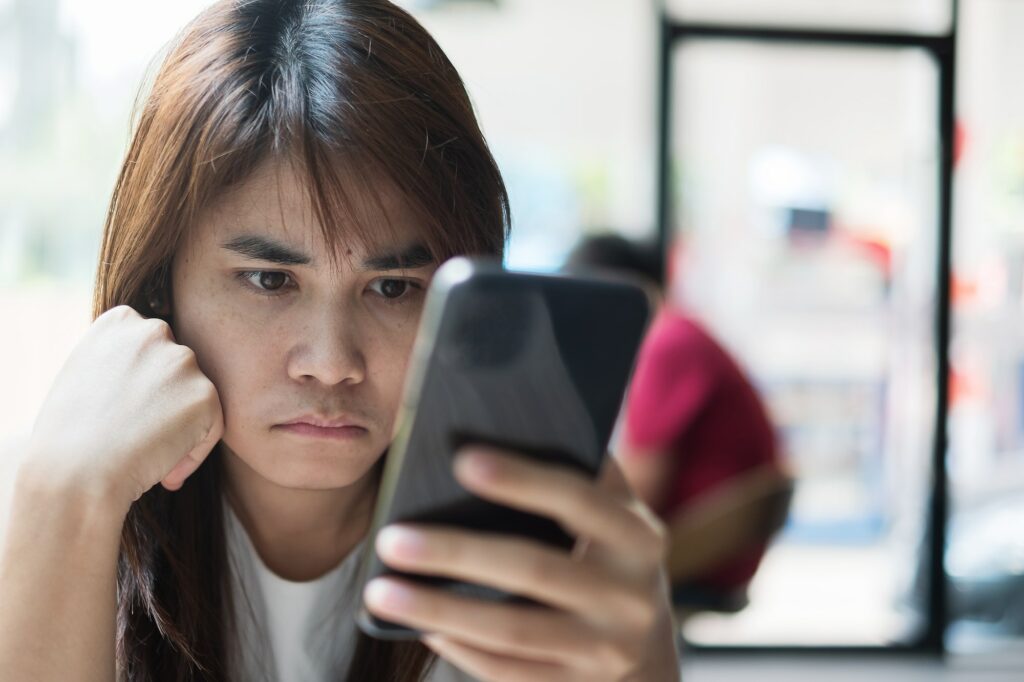 NuVoodoo's twice-annual Ratings Prospects Studies morph this year to what we're calling VoodooVision. This new perspective allows us to better serve with wider range of audio entertainment providers we're working with – but also allows us to better understand where Broadcast Radio stands in that landscape. This massive new study contains results from over 5,300 respondents nationwide and expands into the concerns beyond radio, while still allowing us to drill into the issues for radio.
You can register for one of three webinar sessions (the first one is March 2 at 2 PM East/11 AM Pacific). Attending a live session gets you the opportunity to ask questions at the end. You'll find complete information at nuvoodoo.com/webinars.

With negative stories circulating about Twitter since our summer 2022 study, "mixed" stories about Meta, continuing buzz about TikTok, and a significant change to the newsfeed at Facebook, we were eager to look at usage levels for the major social platforms in 2023. Additionally, we also chose to look, for the first time, at how people are feeling about those platforms.
On a scale that can run from -100 (extremely negative feelings) to +100 (extremely positive feelings), Google and YouTube topped our ranking, recording lower numbers among the Gen Z respondents in our sample (ages 14-26 in our sample of 14-54s).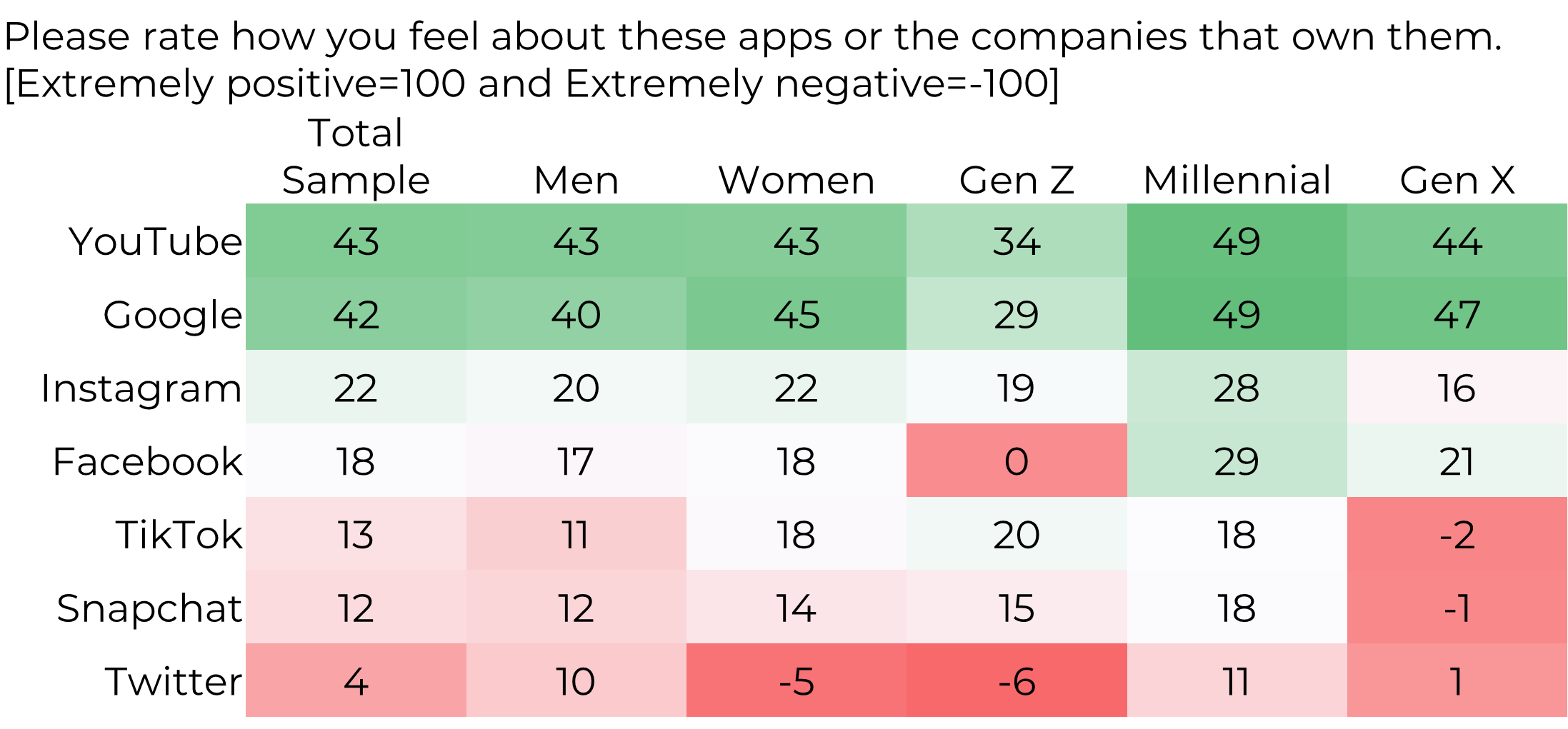 Against the backdrop of a severe decline in the valuation of Facebook and Instagram parent company, Meta, and the ownership change at Twitter, the Meta duo rank #3 and #4, lower than the Alphabet platforms, but solidly positive (though Gen Z clocked Facebook with a "0"). Meanwhile, the turmoil at Twitter pulls feelings about that platform into negative numbers among women and Gen Z.
So, what about daily usage levels? In the chart below, Facebook sags a few points from last summer's data, but we think those numbers would have been worse had it not been for the recent changes in the algorithm at Facebook, which now serves up popular content, without restricting it to what's shared or posted through social connections.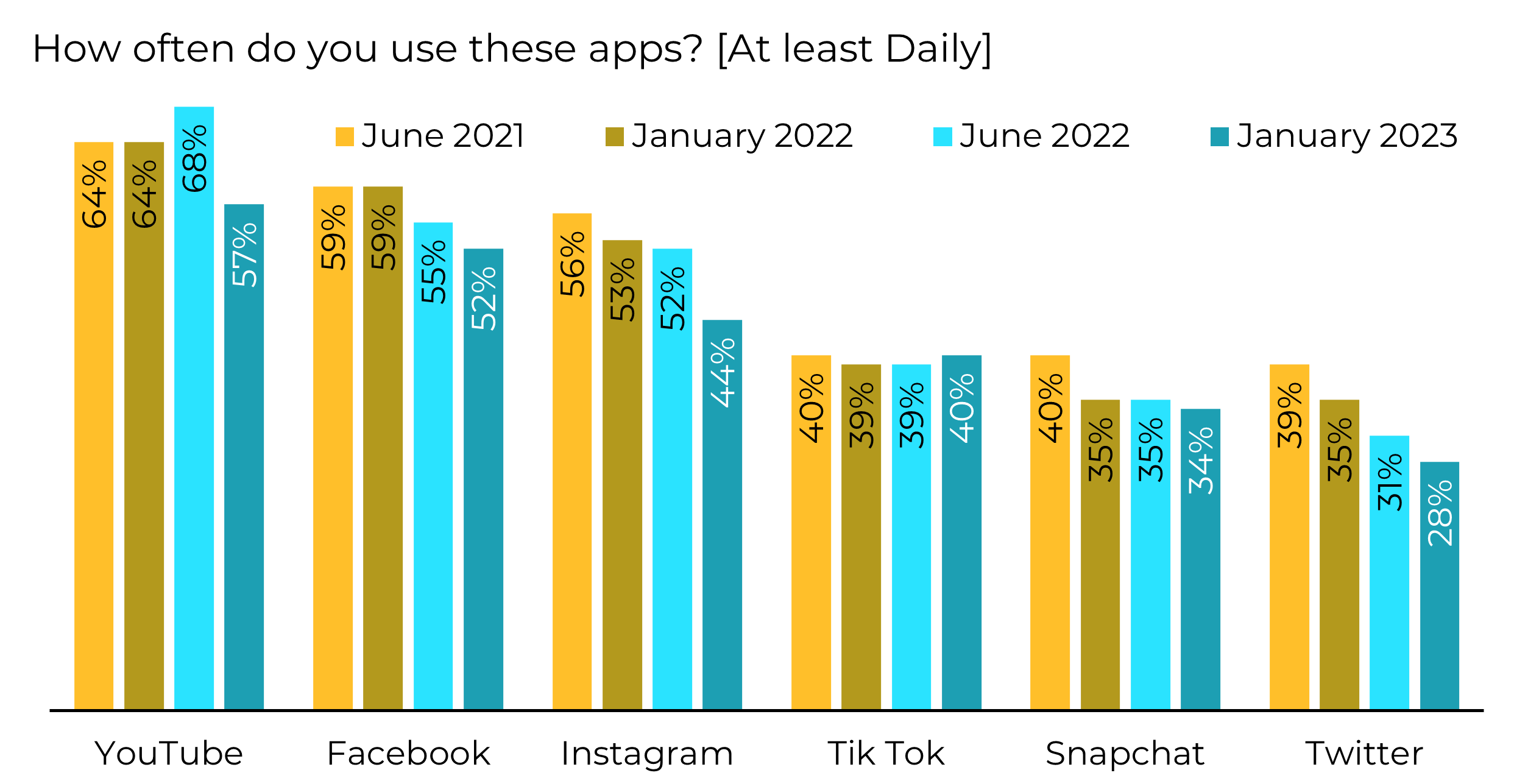 Meanwhile, TikTok looks stellar just by standing still while Snapchat drops a point and Instagram tumbles. YouTube drops for daily usage as consumers spend more time with short videos in their other Social Media feeds and adopt YouTube on their family room TV. Twitter drops three more points, now just better than half the daily usage numbers of Facebook.
The lack of decent targeting options at TikTok used to make it a "hard pass" for our marketing gurus, but the diminished numbers on other platforms and the young-end potency of TikTok have caused them to rethink that advice … a little bit. Targeting options still aren't robust at TikTok, but our marketing team is now including TikTok for a small portion of larger budgets when courting younger consumers.
It's a turbulent time for digital marketing and our gurus will have their latest takes on display in our upcoming webinar. Our new study will deliver a snapshot of consumer behavior across social, mobile, podcasting, streaming, connected TV, and other digital advertising ecosystems. We'll focus on where and how consumers are spending their time right now and reveal where they pay attention to commercial messages, so advertisers can reach prospects efficiently and more effectively. We explore digital privacy issues and share how users feel about having their location and online activity tracked.
Register to attend VoodooVision at nuvoodoo.com/webinars.