VoodooVision Kicks Off This Week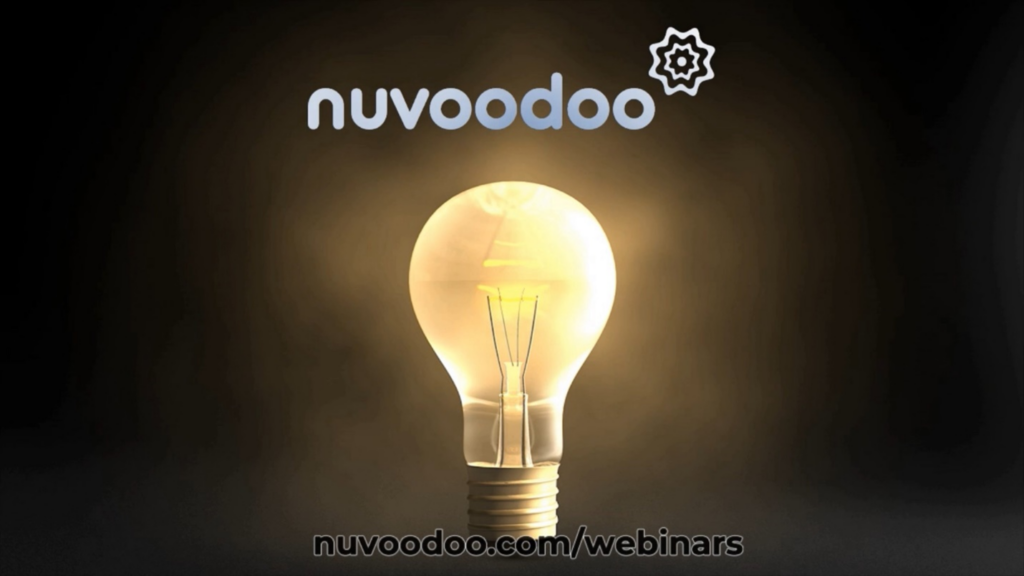 VoodooVision kicks off this Thursday, March 2 at 2 PM East/11 AM Pacific. It's a reimagining of the Ratings Prospects Studies we've been conducting for over a decade. This new study allows us to better serve a wide range of audio entertainment providers – but also gives us deeper perspectives on where Broadcast Radio stands in this new audio landscape. There's a video preview of the webinar here.
Attending one of the three live webinar sessions gets you the opportunity to ask questions at the end. Register at nuvoodoo.com/webinars.
Last week I previewed the updated Social Media usage numbers from the study, including the question set we've added to look at how consumers are feeling about these platforms. While we'll stop short of parroting the concept of "the Facebook bounce" that some are writing about, the facts suggest that Facebook's new algorithm has helped steady the declining usage numbers we've been talking about for that platform in the past couple of years.
Across our sample of over 5,300 persons 14-54 nationwide, we're showing that Facebook's daily usage levels are equivalent to those of YouTube among Millennials (ages 27-43) and exceed YouTube among the portion of Gen X in our sample (ages 44-54). Among the Gen Z portion of our sample (ages 14-26), TikTok ranks just beneath YouTube and Google itself – handily outpacing Instagram and Snapchat.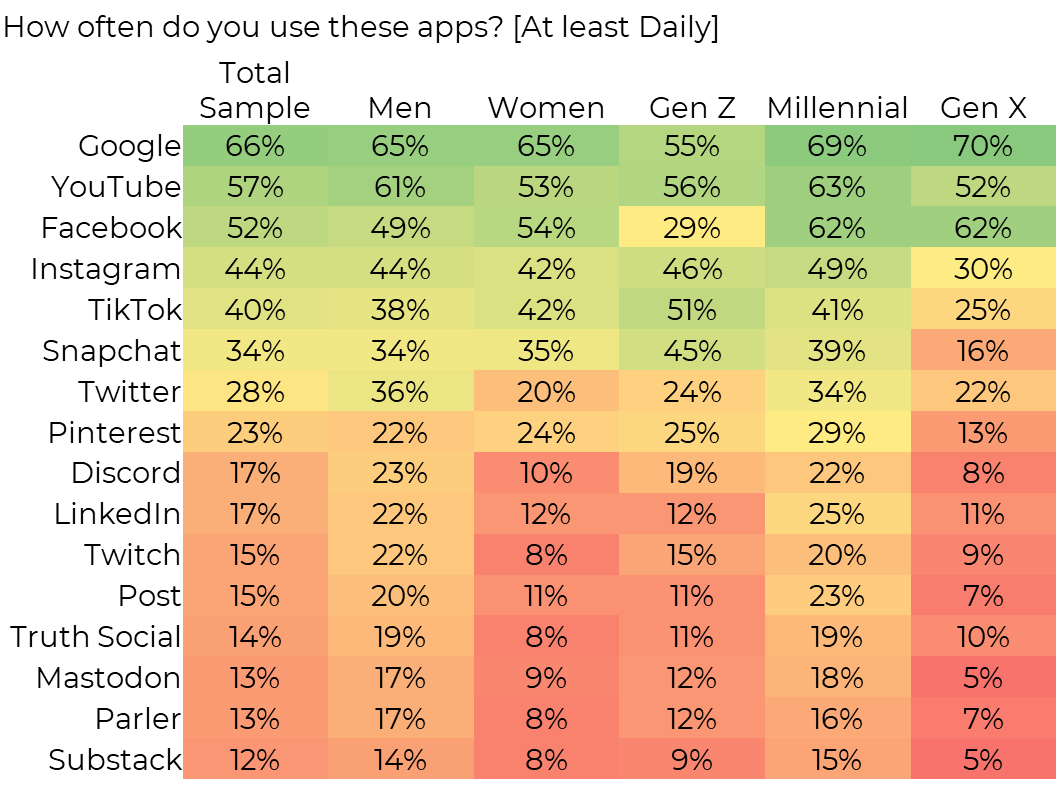 The young-end potency of TikTok stands out when we increase the usage threshold from just daily to compulsive usage – those checking in on these platforms at least four times per day. Heading for one in three Gen Zs check out TikTok at least four times per day – more than any other platform, including YouTube and Google. Meanwhile, Facebook looks strong among Millennials and Gen X, with nearly a third of those from either generation checking in compulsively.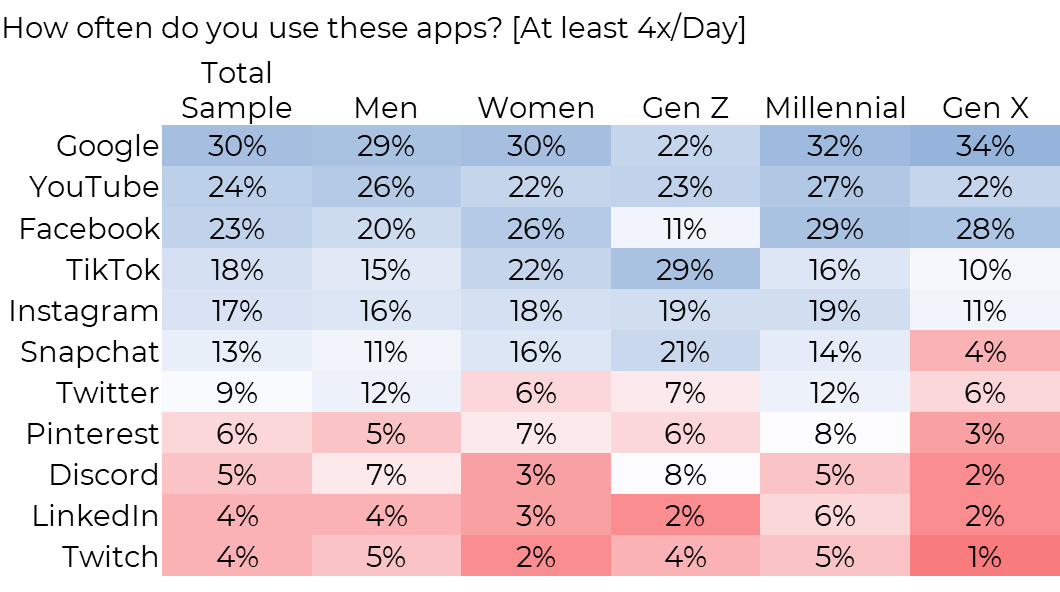 As it pertains to digital marketers, the Meta duo remains incredibly powerful – even with TikTok generating greater usage than Meta's younger platform, Instagram. And Meta allows much more precision in targeting than TikTok at this writing, which is so critical for marketers who need to hit a narrow target and deliver results with an efficient budget. TikTok can be a great placement for a portion of a younger-targeted buy as long as your content fits the look and feel of other offerings there. But the deeper targeting options for Instagram, Facebook, and the wider Facebook audience network make Meta the better choice in most instances.

NuVoodoo marketing gurus will have their latest takes on display in our upcoming webinar. Our new study will deliver a snapshot of consumer behavior across social, mobile, podcasting, streaming, connected TV, and other digital advertising ecosystems. We'll focus on where and how consumers are spending their time right now and reveal where they pay attention to commercial messages, so advertisers can reach prospects efficiently and more effectively. We explore digital privacy issues and share how users feel about having their location and online activity tracked.
Register to attend VoodooVision at nuvoodoo.com/webinars.