Is Your Station a Show or a Service?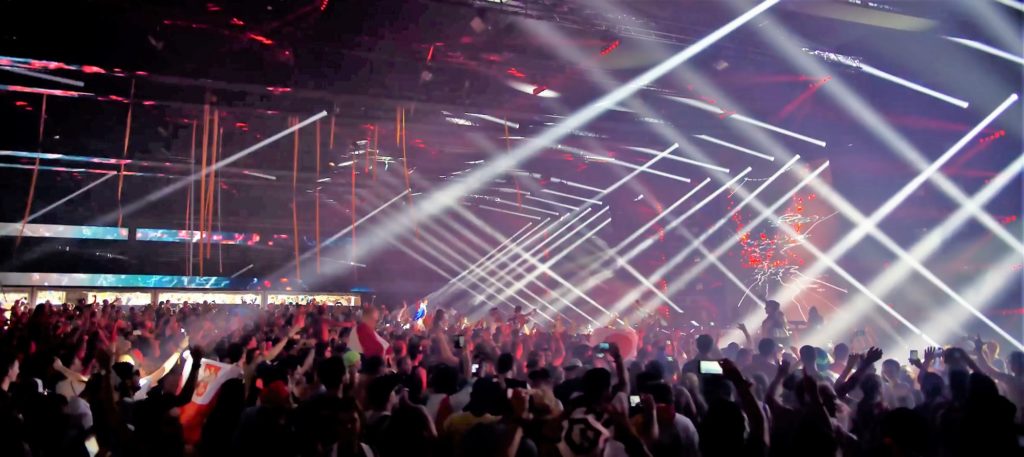 Carolyn Gilbert and I had a great time last week with the latest CRS360 session: "The CRS Music Test: It Takes All Sorts." The leader of the CRS research committee Clay Hunnicutt moderated a lively hour with us and two great Country programmers, Marci Braun and Brook Stephens. We discussed the best practices for using the gold titles from the Country music test that NuVoodoo conducted for CRS this year.
Then, CRS Executive Director RJ Curtis announced that the full results of the test – all 617 titles and 2,800+ respondents were now available to all – free. Go to the CRS 2023 Session Video page on the CRS website; scroll to the bottom of the page and you'll find a link for the "CRS RESEARCH PRESENTATION HANDOUT."
Country Radio Seminar stands out among business conferences. While interesting information is exchanged and attendees get to make great connections (like most other conferences), entertainment values are high throughout the event. CRS is very much a "show" – and people love shows. Which begs the question, is your station a show or a service?
Merriam-Webster defines service as "a facility supplying some public demand." Think public utility. You plug your electrically-powered device into the wall outlet and it works perfectly. 60 Hertz, dead on. Utilities are accustomed to customers calling only when something's wrong – people don't call to say the love the electric company because everything is working perfectly (try it yourself, their phone agents don't have a script for a compliment – at least not the ones I've spoken with). We take services for granted; they're not remarkable.
Some music stations succeeded with this type of service as their mission, working hard to give a listener no reason to tune out – nothing too far out of the ordinary. But the going for many of those stations has gotten tougher as technology has interrupted the distribution of radio – and brought more services into the competition.
New vehicles give radio taking a less central position in their infotainment systems. It's often easier to start listening to a DSP (digital streaming provider, such as Spotify, Apple Music, Pandora, and others) than it is to get to a radio station. People who've never listened to spoken-word radio are finding podcasts and audiobooks to be good listening as vehicle infotainment systems have made these audio options easier to consume while driving. They might not be interested in news or the fare on talk or sports radio – but hearing a podcast with a favorite celebrity or about a topic they love suits them well.
The trusty table radio, clock radio, or boom box that served up music at work from market FM stations is nearly impossible to replace. Today many workplaces find workers listening to personal devices – often through earbuds or headsets (compounding measurement challenges in PPM markets). While the music on your station may actually be a better mix of songs for many people than a sequence of songs on a DSP, songs can be skipped on DSPs. You can switch to another station with radio – and most people do – but most listeners are aware that most stations break for commercials at the same time.
Shows are different. People look forward to shows. People talk about shows. Sometimes they talk because they loved a show, sometimes because they hated a show – but they talk. People don't talk much about radio stations these days. Shows are designed to entertain, enthrall, engage, surprise, and delight. Performers in shows work hard to prepare. Conversely, service employees arrive for their "shift" without any preparation at all.
It must be noted that "service" elements (news, weather, traffic, community information) remain vitally important for radio. But with fewer employees covering more bases than ever, even those basic elements can get diminished. Is your station prepared to come to the aid of your community in a time of trouble? What happens during a severe weather event? How about when that same event occurs in the middle of the night or on a weekend?
It was profitable for some stations to be operated as services alone when radio was ubiquitous. But with far greater competition for ears than ever before in radio's history, we must put on a show. Every day. Every quarter hour.